12.28.2019: This bike has SOLD! Congratulations to buyer and seller! -dc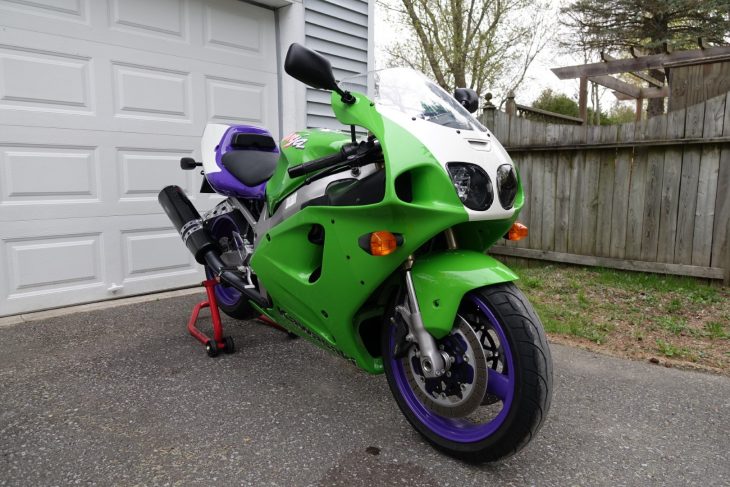 Maybe it's the Ninja Turtles paintjob, or the twin headlights or the gaping air scoops that flank the headlights, but the 1997 Kawasaki ZX-7RR oozes with purpose. After all, nothing about a lime green-and purple single-seater sportbike says "ride me to work." These are the colors of losing your chicken strips up the inside of a dentist on a Ducati. This is the livery of a long day in the general district courthouse followed by indefinite license suspension.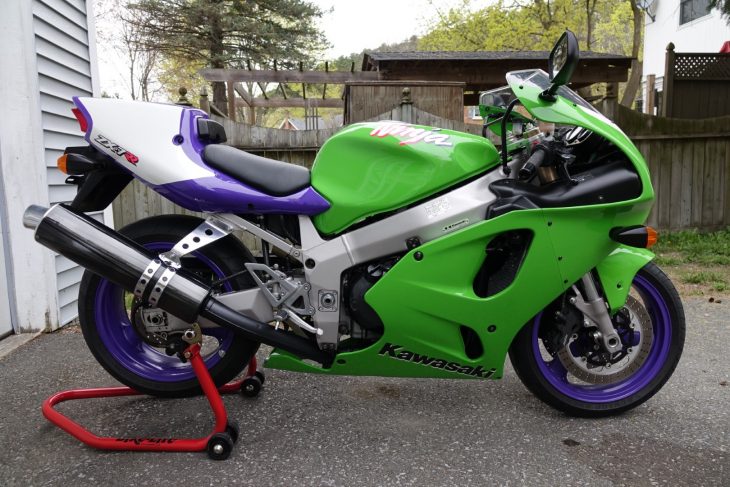 The 1997 Kawasaki ZX-7RR was built to homologate the bikes Rob Muzzy was tuning to within an inch of their lives for AMA Superbike and Formula USA competition. Aside from the fairly obvious single-seat tail section and deleted passenger pegs, the bikes had beefier Nissin brakes, fully-adjustable suspension and 41mm flatslide carbs.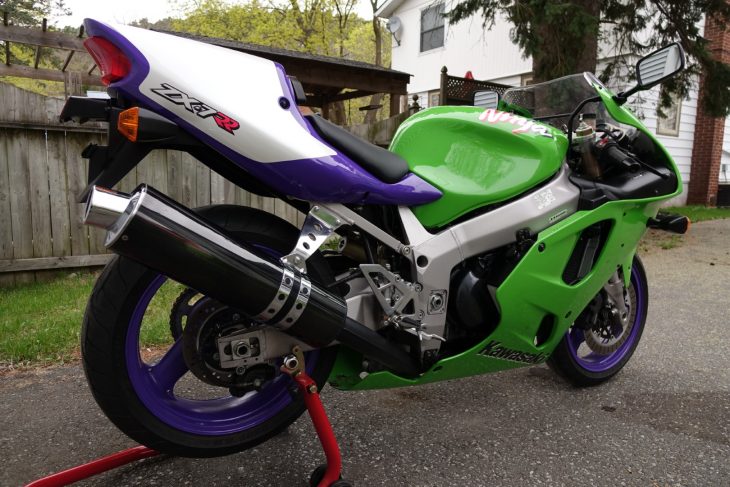 With Doug Chandler and Scott Russell on board, the ZX-7RR's predecessor took four AMA Superbike titles in the 1990s, as well as a brace of Daytona 200s courtesy of Russell. Eric Bostrom also rode a ZX-7RR in the latter half of the '90s.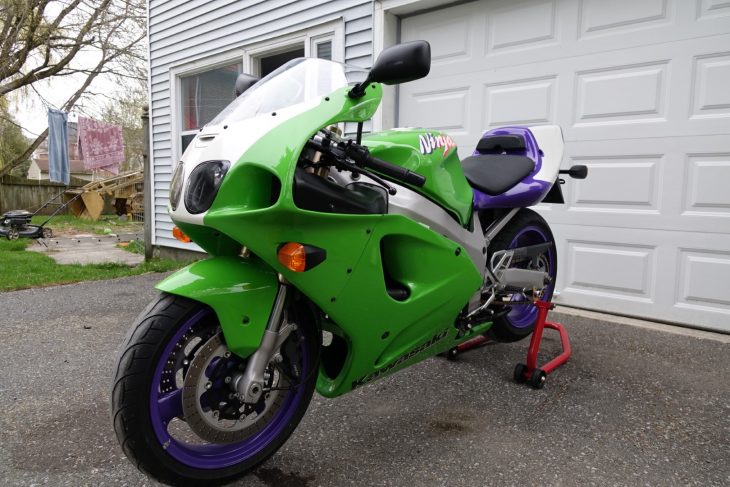 Thanks to the big flat slides, a tall first gear, the ZX-7RRs made pretty miserable street bikes, which led to most of them being stripped of their street equipment and thrown around amateur road racing series and track days with abandon. To find one as blemish free and low mileage as this one is a real rarity.
This 1997 Kawasaki ZX-7RR N2 is completely stock except for an air-valve mod, and has done less than 6,000 miles. It resides in Canada, but the seller says he has explored importing it to the U.S. and does not anticipate any serious issues.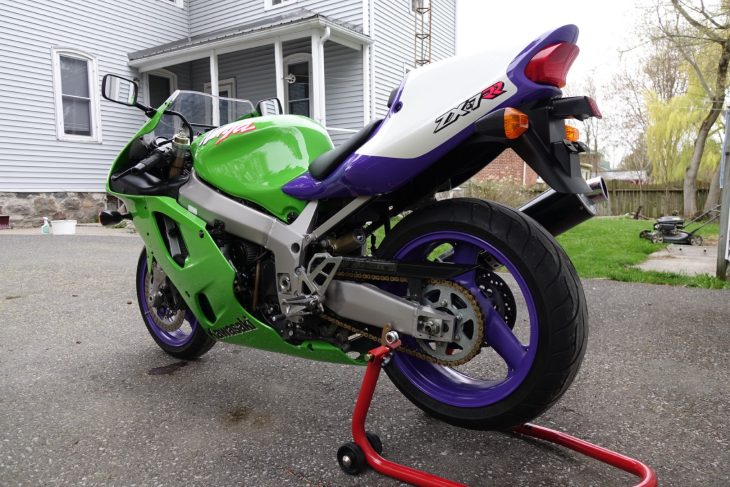 From the seller:
I have for sale a 1997 Kawasaki ZX7RR in very good or even excellent condition. This fine example has been ridden only 9500km (5900mi) by its original owner. The seat cowl, tank, upper cowl and fender are scratch and dent free. There are a few paint chips and a small rub mark on the muffler that I have tried my best to point out in the pictures. I can provide more pictures if desired.
The bike is stock with the exception of the seat pad which I had re-upholstered.

I believe I am the third owner and I have had it in my collection for 6 years. Although not ridden during that time, I periodically started and ran the bike and kept fresh fuel in it. I did recently ride it to the local garage for a safety inspection and everything performed as a like new bike should.

I live an hour and a half east of Toronto, Ontario and would consider delivering the bike to the New York City area or Buffalo NY. This model may be imported into the USA (VSP312) via an importer to whom I would supply the paper work including the 'Recall letter'. i have installed a MPH speedometer face as required for US importation.

I am asking $16,000 for this clean example of a ZX7RR.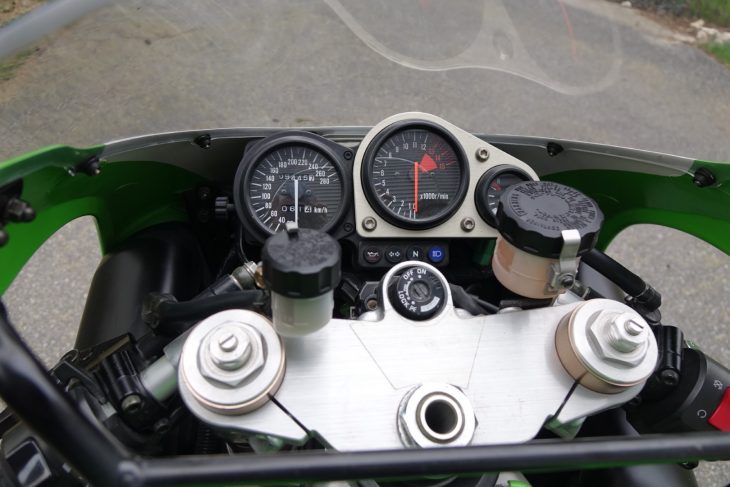 At $18,500 $16,000 U.S., the bike is priced as a rare collector bike, and a low-production piece of AMA history. Considering that similar homologation mounts from Honda and Yamaha of this vintage are going for more than double that, this Kawi represents something of a bargain.