When it comes to Ninjas, the Double R model of the ZX-7 is the one that is closest to the racing variety. Like its homologation brethren (think RC30, RC45, OW01, OW02), the ZX-RR was an up-rated ZX-7 meant to end up in the hands of racers. Weight was reduced by some six and a half pounds. Carb duties are handled by a brace of four Keihin flat-slides; Kawasaki homologated both 41mm and 39mm carbs (neither which work particularly well on the street). Steering angle is adjustable (25mm to 24mm, with a commensurate -5mm change in trail), crank cases were beefed up and flywheel weight was increased to improve tractability. The close-ratio six-speed gearbox is geared slightly taller than ordinary ZX-7 models. These are reasonably rare machines, and certainly not fabricated "Limited Edition" bikes ala Ducati. This particular example is available in Auckland, New Zealand win a BIN of $15k.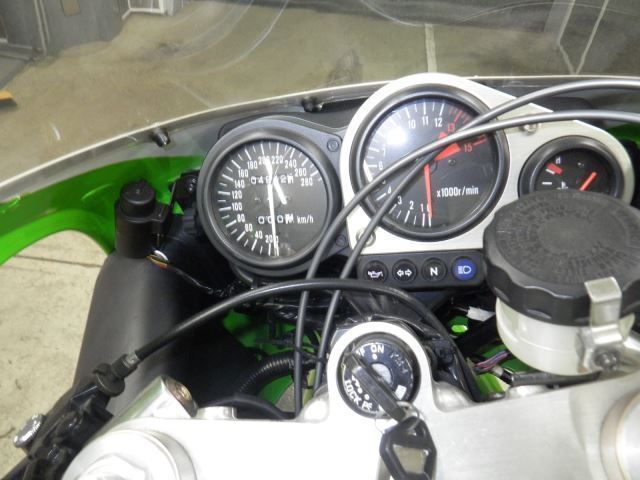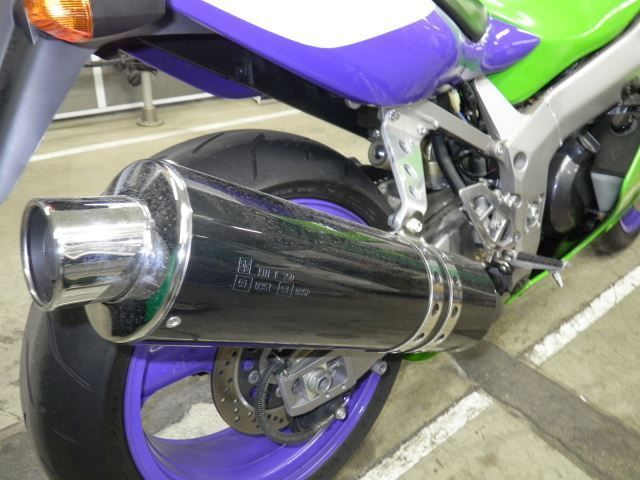 From the seller:
*** COLLECTABLE KAWASAKI ZX-7RR ***
Don't confuse this with the regular ZX-7R road model, as it is the "full fat" competition version. The ZX-7RR was produced from 1996 to 2003 and was raced, with some success, gaining 12 AMA championship victories. Kawasaki's team riders were Eric Bostrom, Doug Chandler and Scott Russell.

The front suspension found on the ZX-7RR comprises a fully adjustable 43mm inverted cartridge fork. Front brakes are 320mm semi-floating front discs and Nissin six-piston calipers. Rear brakes feature a 230mm disc with a twin-piston opposed caliper.

The ZX-7RR differs from the ZX-7R road model with an adjustable head-stock angle, swing arm pivot, additional increased adjustability to the front and rear suspension, a solo cowl with a slightly different subframe, and 41mm flat-slide carbs. It also has a close ratio gear-box fitted as standard.

These machines don't come up for sale very often, we have'nt seen one in this condition for several years and therefore they are highly sought after. This rare example JKAZX750NNA001281 has travelled just 4,900 km or 3,100 miles from new and is in near showroom condition, inspecting it we doubt it has ever been out in the rain.
MI