This 1991 Bimota YB10 Dieci is back on eBay after it didn't sell a couple of months ago. We wrote about it then, but figured we'd take another crack at it now that it's back. When the Dieci bowed, it represented the culmination of a 10-bike collaborative effort between the Rimini firm and Yamaha, a feat the Italians celebrated with a bike that was way more than the sum of its parts.
By the early '90s, Bimota's Japanese engine-bespoke chassis-classy suspension formula was well-established, and the Dieci employed it to textbook effect. The Yamaha FZR1000 engine was massaged by Bimota to knock on the door of 150 horsepower, and was cradled in a proprietary beam frame and suspended by fancy Marzocchi bits front and rear. It was slowed by 320mm front and 230mm rear discs. Dry weight was under 420 pounds.
Despite the terrifying numbers, the Dieci was known for being almost as comfortable and easy to live with as it was stupidly fast. For the pleasure, you had to be extremely well-heeled, as Bimota built just 225 over a three-year run and commanded the price of a nice car for the privilege.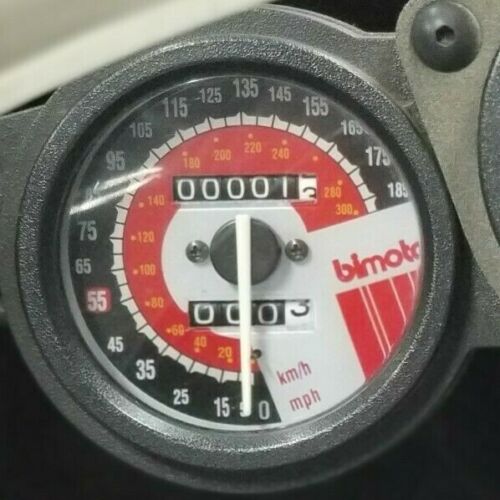 This one sets itself apart as it has just 1.3 miles on the analog odometer, which likely means it has only been fired to move it around a parking lot. Past that, it has sat untouched in a collection. As you would expect, it is as close to flawless as a 28-year-old bike gets.
From the eBay listing:
Up for bid is a 1991 Bimota YB10 Dieci – Rare 1 of only 224 made– Never Registered Zero Miles! This gorgeous Super-bike is part of a collection of fine motorcycles at Formula One Motor Sports in Oakdale New York.

Bimota's are well known for their Italian style, class and over the top engineering. It has a one piece billet machined frame paired with a Yamaha FZR1000 motor,and seamless upper fairing it also comes with billet triple, classic style wheels!

The Bimota Dieci not offers Italian Style but you get the reliability of a Japanese Motorbike. Don't miss out on a chance to bid on this museum quality bike it is a must have for any collector.

Also for sale 1948 Indian Chief, (2) 1942 WLA Army Bikes, 1987 XLCR, 1987 Moto Guzzi Lemans, Daytona Race Winner Ducati Bevel Head, 1995 Z1 Kawasaki, 1935 Royal Enfield, 1953 BSA-B33 and a brand new 1992 Harley Davidson Dyna Daytona Anniversary Edition 0 Miles,Ducati 851's, F1's, Troy Corsers (ferraci) winning 888 superbike, Superlites, Old Triumphs, Aprilla 1000's + 50 Late model Harleys +200 Japanese Bikes, Scott Rusells 1992 Muzzy Super Bike (The one that won Daytona on 1992). Please come see it for yourself call Jack (917) 642-3152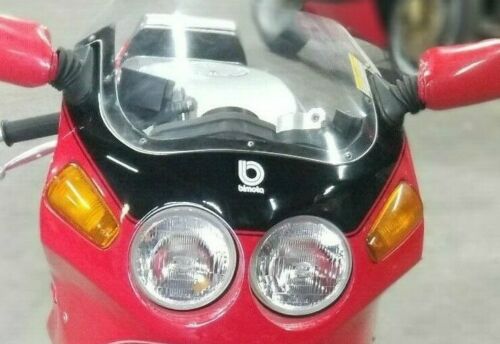 The Buy-It-Now for this beast is set far below what even a ratty Honda RC30 commands these days, which is something of a steal, given how rare and special these bikes are.