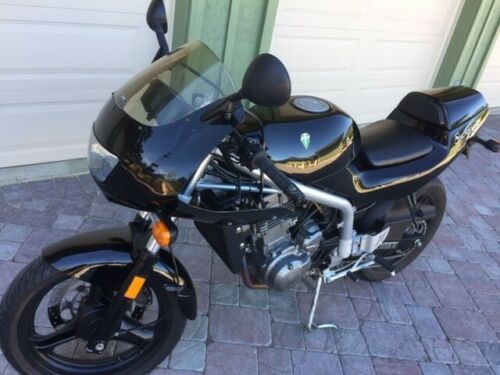 The sad thing about being a serious motorcycle geek is that most people don't really understand my obsession with and enthusiasm for weird motorcycles. Even other motorcyclists. I was thinking about this today as I was poring over the engine of a friend's Velocette Venom, trying to suss out the function of the little cable-actuated device at the base of the pushrod tube [compression-release, we decided]. I mean, I happen to think bikes like this MZ Skorpion Sport are incredibly cool, but most motorcyclists are ignorant of their existence. That's a shame, since [East] German brand MZ has a storied history and basically single-handedly ushered in modern two-stroke performance when they developed the first expansion chambers for their race bikes.
The Skorpion Sport doesn't have those, however.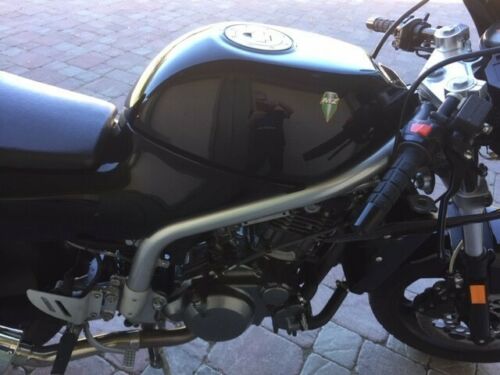 What the Skorpion Sport does have is Yamaha's five-valve single that displaced 660cc, just 6cc short of being an engine of pure evil. As it was basically an off-road drivetrain repurposed for sportbike duty, a Yamaha five-speed gearbox transferred power to the rear wheel, and the package was suspended in a tubular steel frame. The engine and frame formed the foundation for a whole range of interesting and generally very competent motorcycles from MZ, from the Mastiff supermoto and Baghira dual-sport, to the Traveller sport-tourer, Replika, and the Skorpion Sport.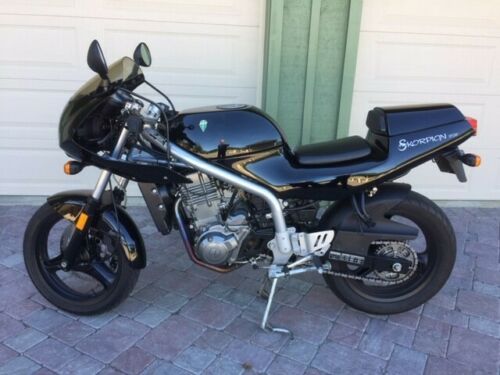 Overall, the bike is simplicity itself, the purest incarnation of a sports motorcycle you're likely to find at this price point. Weight was a hair over 400lbs wet, and handling generally considered to be excellent. Styling looks a big like a Gilera Saturno and the bike does feature passenger pegs, although there's no guarantee there is a pillion pad hiding under the seat cowl, or included with the bike. The 1990s were weird like that.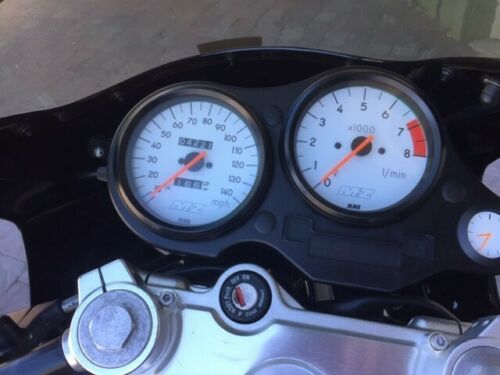 From the original eBay listing: 1997 MZ Skorpion Sport for Sale

Looks great. Runs Outstanding. Low mileage. I've taken it on several long rides with no problems at all. Yamaha reliability. Made in Germany. Designed in England. Lots of Italian bits. Buyer responsible for pick up. I'll help get it on to the transporter. I have the unsigned registration papers, and original manual. New tires. Small scuff on right side of engine where someone dropped it. It's in the pictures. I have the under-belly fairing, and the original muffler as well. I never registered it in CA. (DMV-phobia) Bill of sale only.
There hasn't been much interest in this MZ so far, with bidding up to $2,300 and about one more day left on the listing. That's on the low side, but Skorpions don't go for much more money than that right now: they're rare, but not especially collectible. What they are is great value, with an exotic nameplate, nimble handling, stone-axe reliability. With single-cylinder classes a popular way to get into racing on a budget, Skorpions often get snapped up to be converted into lightweight track-hacks. They're good for that, but it does seem a little sad that such interesting machines
-tad