In the topsy-turvy world of collecting, there are often times when very little that is interesting is actually available. Then there are times when everything is available at once. You just cannot predict what will become available and here at RSBFS we do what we can to bring you the best we can find. And just like earlier in the year when Ducati 851 models were springing up like weeds, there are other bikes that appear in numbers – such as today's example of three different red/white RZ350s. Best known as the last officially imported two stroke into all 50 states of the US, the parallel twin successor to the late RD series offered liquid cooling and introduced the concept of an exhaust power valve. While none of these nearly 40 year old bikes will be first in line for an indoor parking spot at the Barber Museum, they still represent a desired milestone machine worth collecting. Let's look at our contestants! In no particular order:
---
Bike #1 – 1984 Yamaha RZ350 – starting bid $6k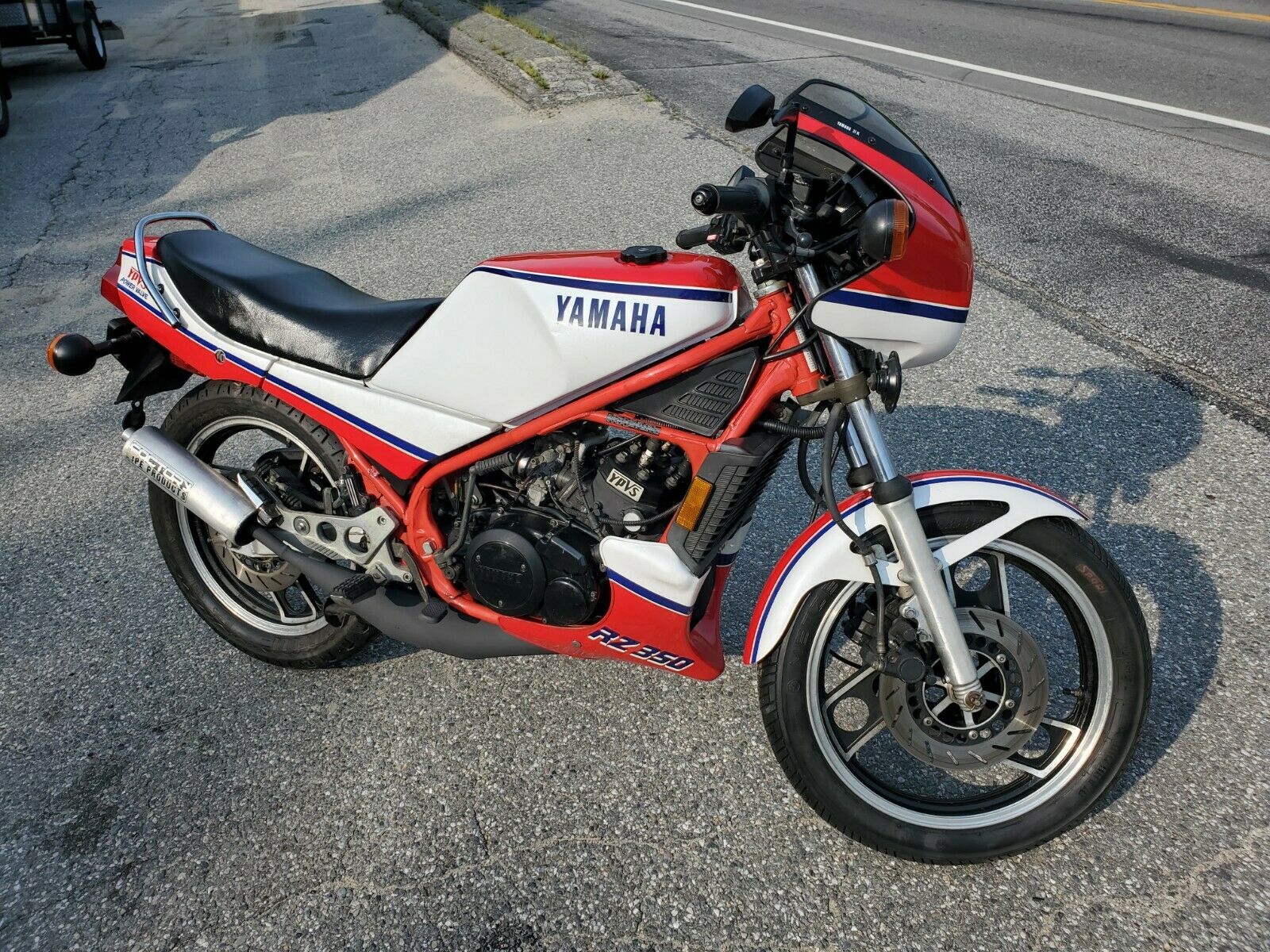 From the seller:
Beautiful 1984 Yamaha RZ350. Have not seen many of these around on here or locally.
Early build date of 1/1984.
Matching Engine and Frame numbers: 003191 (shown in photos).
7,750 original miles.
2-stroke, liquid cooled, very fun and unique sounding bikes.

Bike runs and drives as it should – carburetors recently cleaned, general maintenance performed.
Bike is mostly original, however it does have aftermarket pipes, air filters, rear directionals (oem appearance), mirrors.
The windshield does have a few minor scratches, and there is also a scratch near the fuel shutoff (see photo).
The tank had minor repair underneath as it had a small pinhole leak. The inside was sealed with Tank Kreem fuel tank liner.
The bike is not 100% perfect showroom condition, but it is close, and in overall great shape. The bike was in dry storage for 25 years.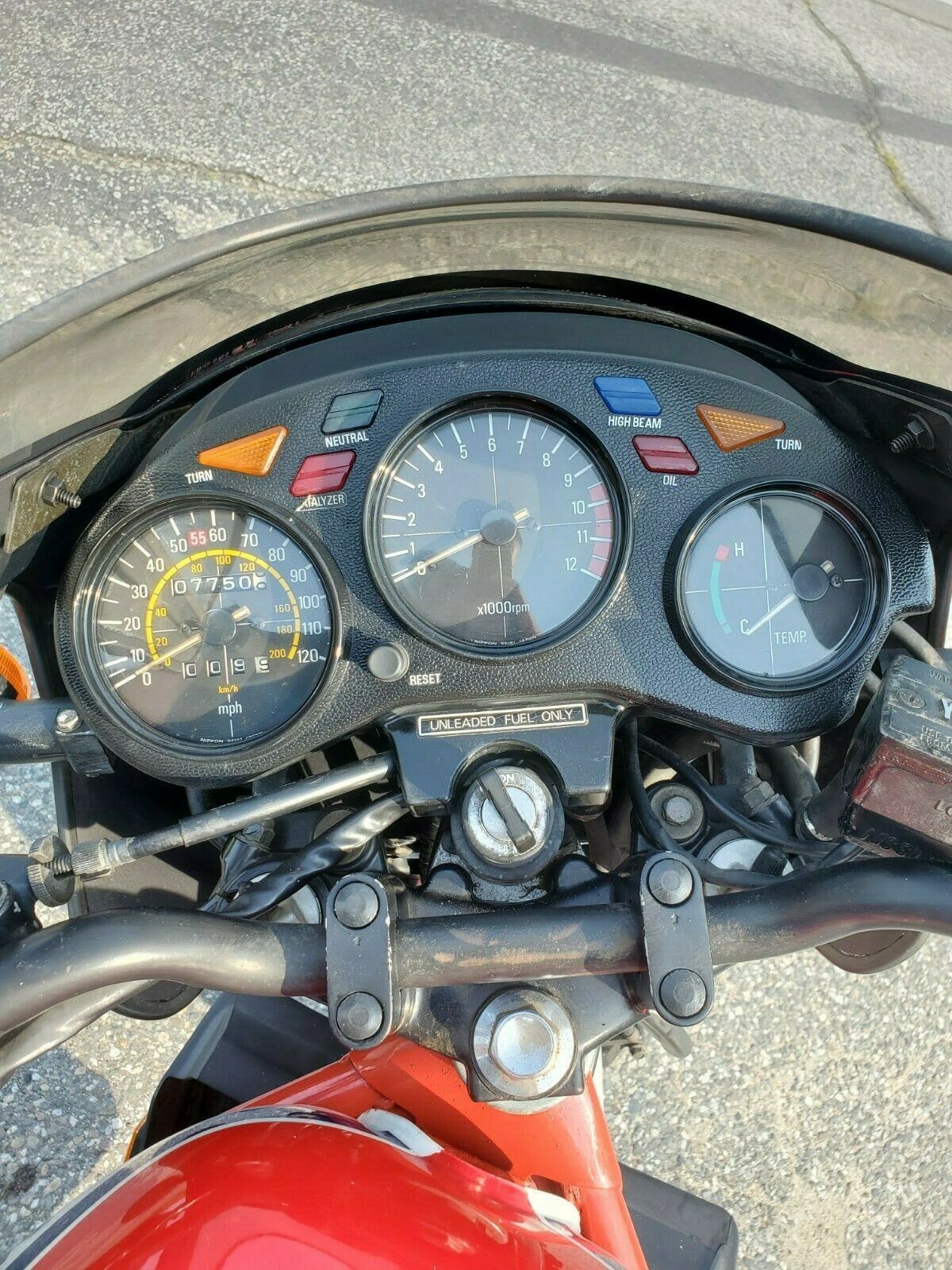 Located in Maine, this particular RZ has traveled fewer than 8,000 miles according to the clocks. There is the usual form of usage and neglect apparent, although the seller has done a good job of cleaning up the bike. The photos show a bit of corrosion, and some of the expected mods – namely the replacement of the heavy and performance-robbing catalytic converter pipes in favor of proper expansion chambers. If done correctly in conjunction with airbox and jetting changes, this is the #1 performance mod to really wake up the RZ with no harm in longevity. For a museum collector this is a destructive mod that kills the value, but for a rider-quality example the rideability gain is a definite benefit. The seller claims it was in storage for 25 years, and no maintenance records are listed. Opening bid is $6,000 – which may sound like big money if you remember when you could snag a project bike for less than half of that, but those days are long gone my friend. The best part of this auction is that it has no reserve. Check out the details on this one here.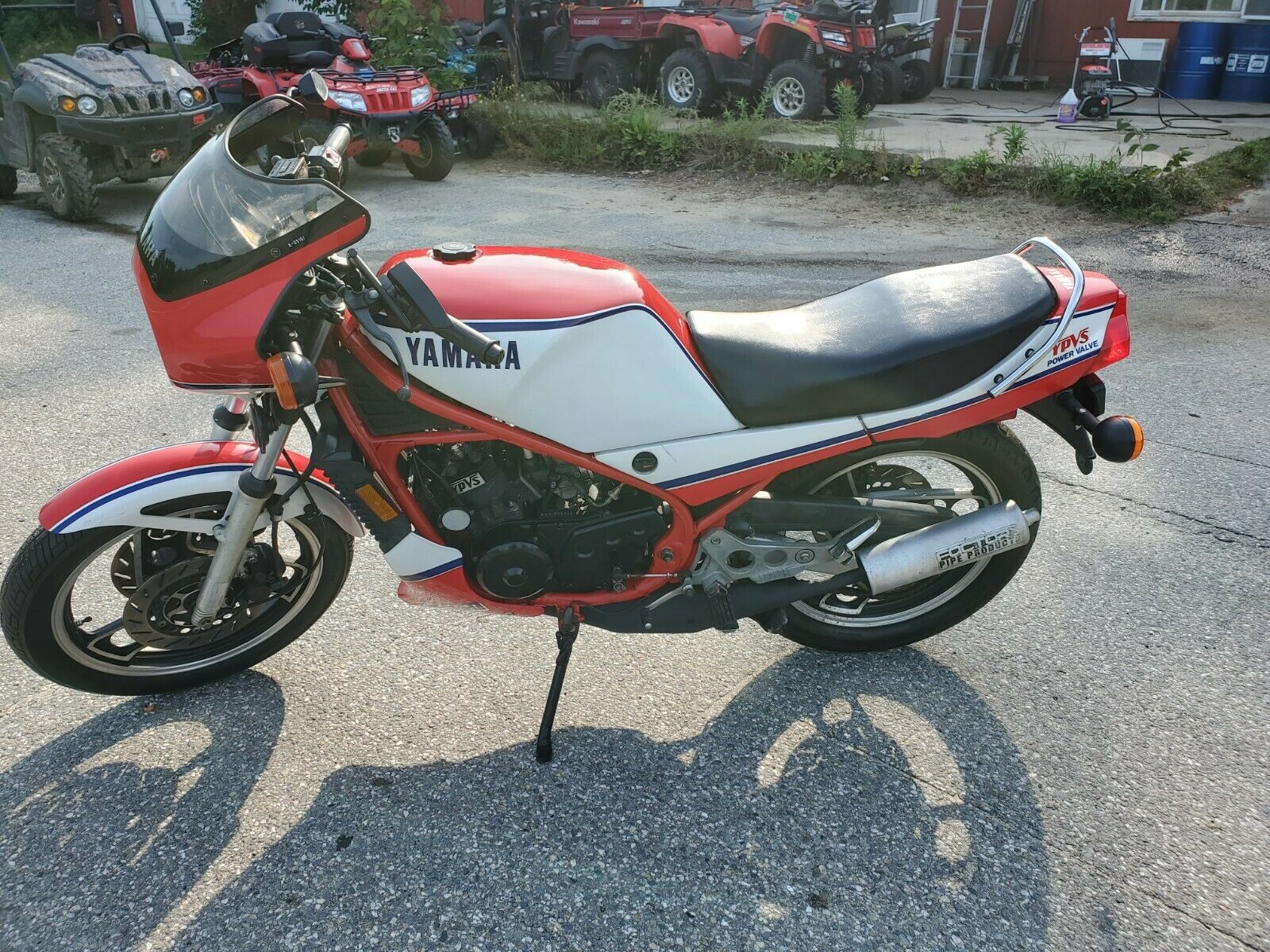 ---
Bike #2 – 1984 Yamaha RZ350 – starting bid $5k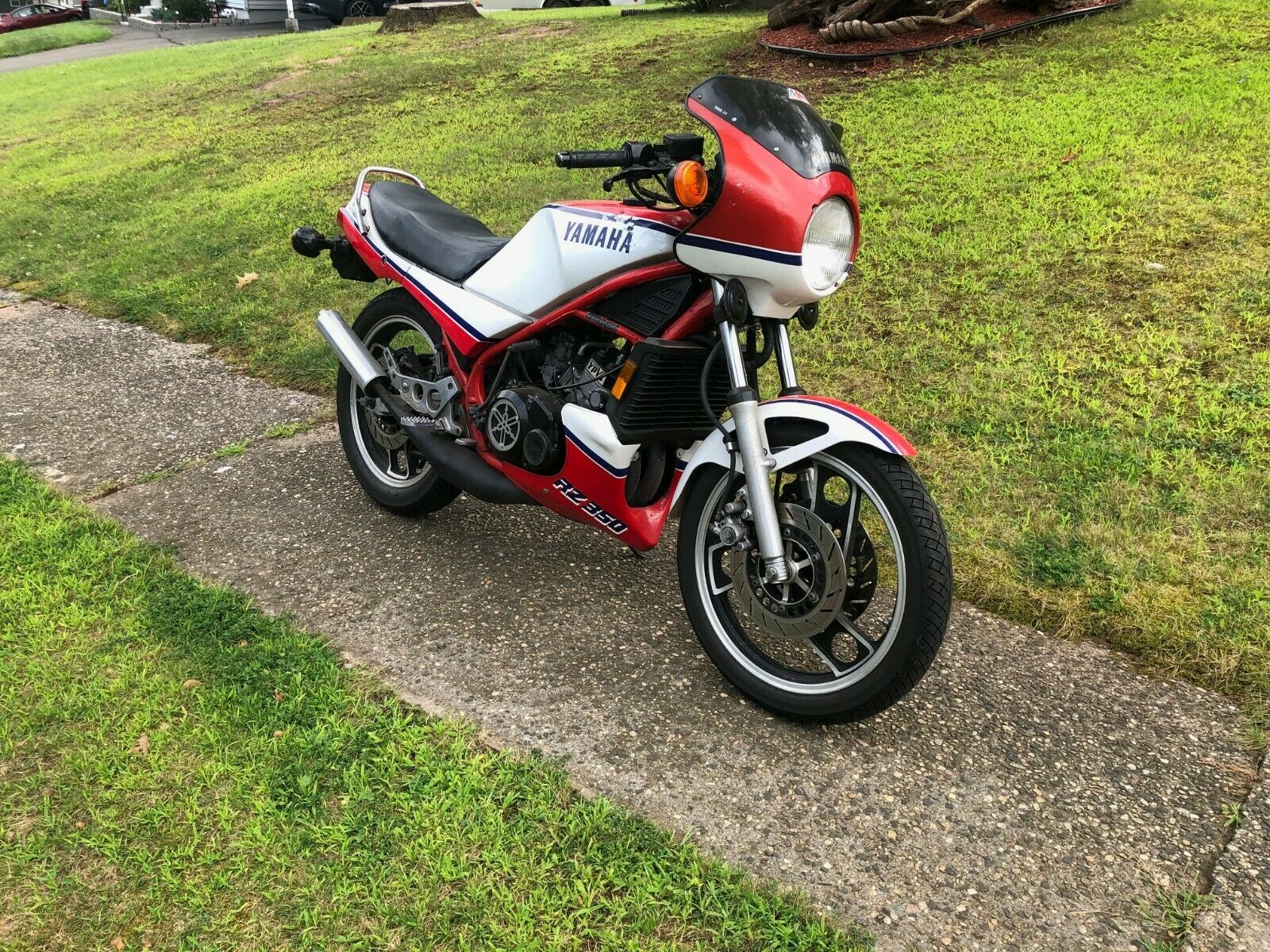 From the seller:
Running & Currently Registered, fires right up whenever I get a chance to use it. Sounds & shifts as it should.
– The motorcycle has 23,000 miles on it
– I bought this bike a few years ago planning on doing a cosmetic restoration. I'm no mechanic but the bike does not need anything major.
– The past owner had recently gone through the motor and it runs strong, has Factory Pipe Products aftermarket exhaust (Expansion Chambers) and is re-jetted for the exhaust system.
– The past owner also put on the current gas tank (dented a shown in pictures) because the original tank had rusted/leaked as so many RZ gas tanks did.
– I have some spare parts that I have collect that will go with the bike including a set of rear turn signals (current right rear is taped).
– Comes with a Yamaha Service Manual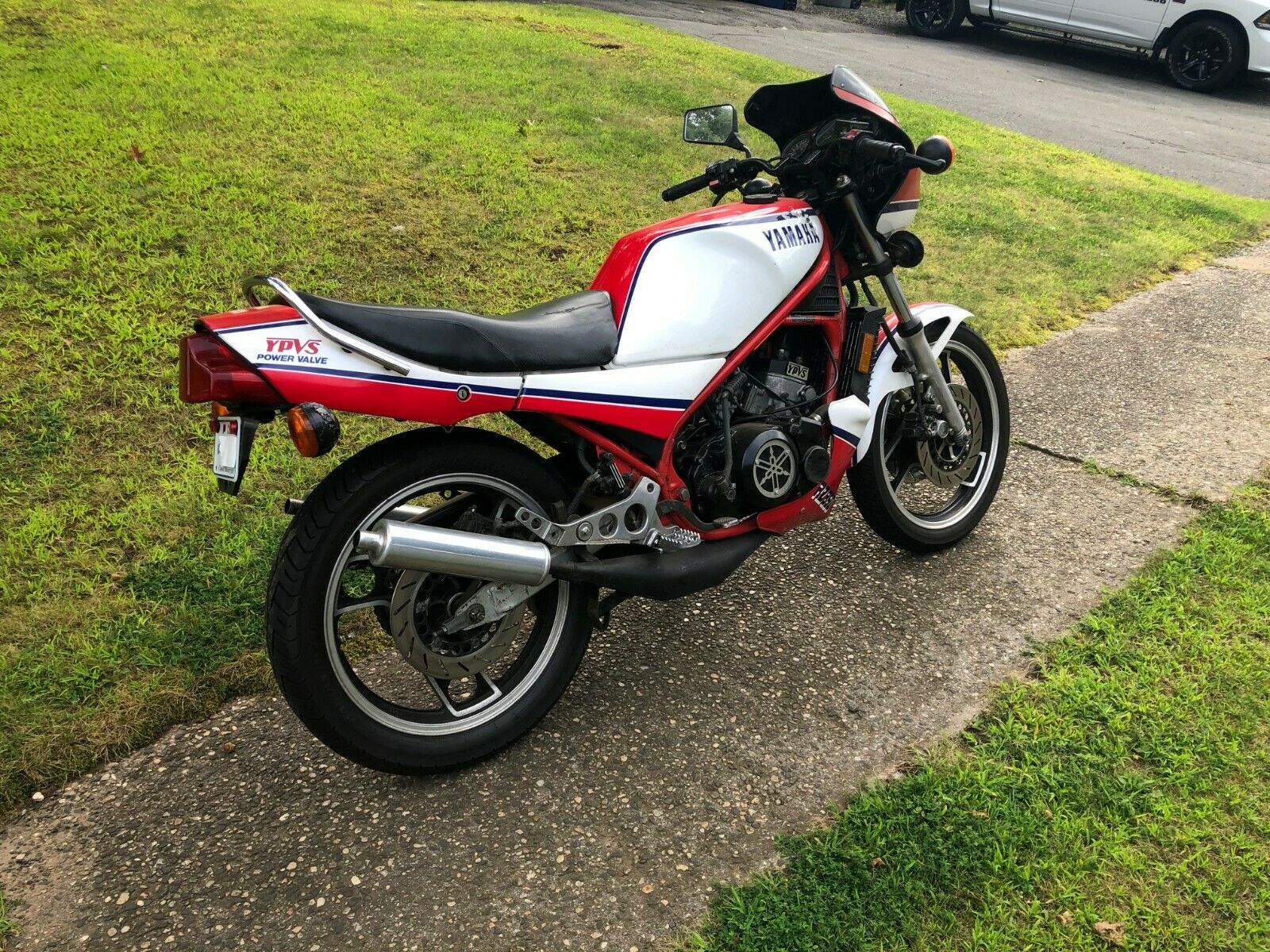 Continuing our New England romp, this second RZ350 lives in Connecticut and has traveled a credible 23,000 miles. By the pictures one can conjure up a story of hard use, which is not uncommon with the model. Like the first bike, this one sports aftermarket exhaust chambers coupled with carb mods to maximize performance. Judging by the conditions shown in the photos, this is no museum bike. The tank tells a story of a bike being down – on both sides. The seller claims the tank was added later, which is plausible. Still, the non-stock side cover on the right speaks to potential damage replacement. The cylinder block is not painted, which could mean replacement or modification (i.e. bore and/or ported). With luck, the previous owner replaced crank seals during the rebuild process. A bit of a mystery, this RZ has a starting bid of $5k and no reserve. Check out all of the details here.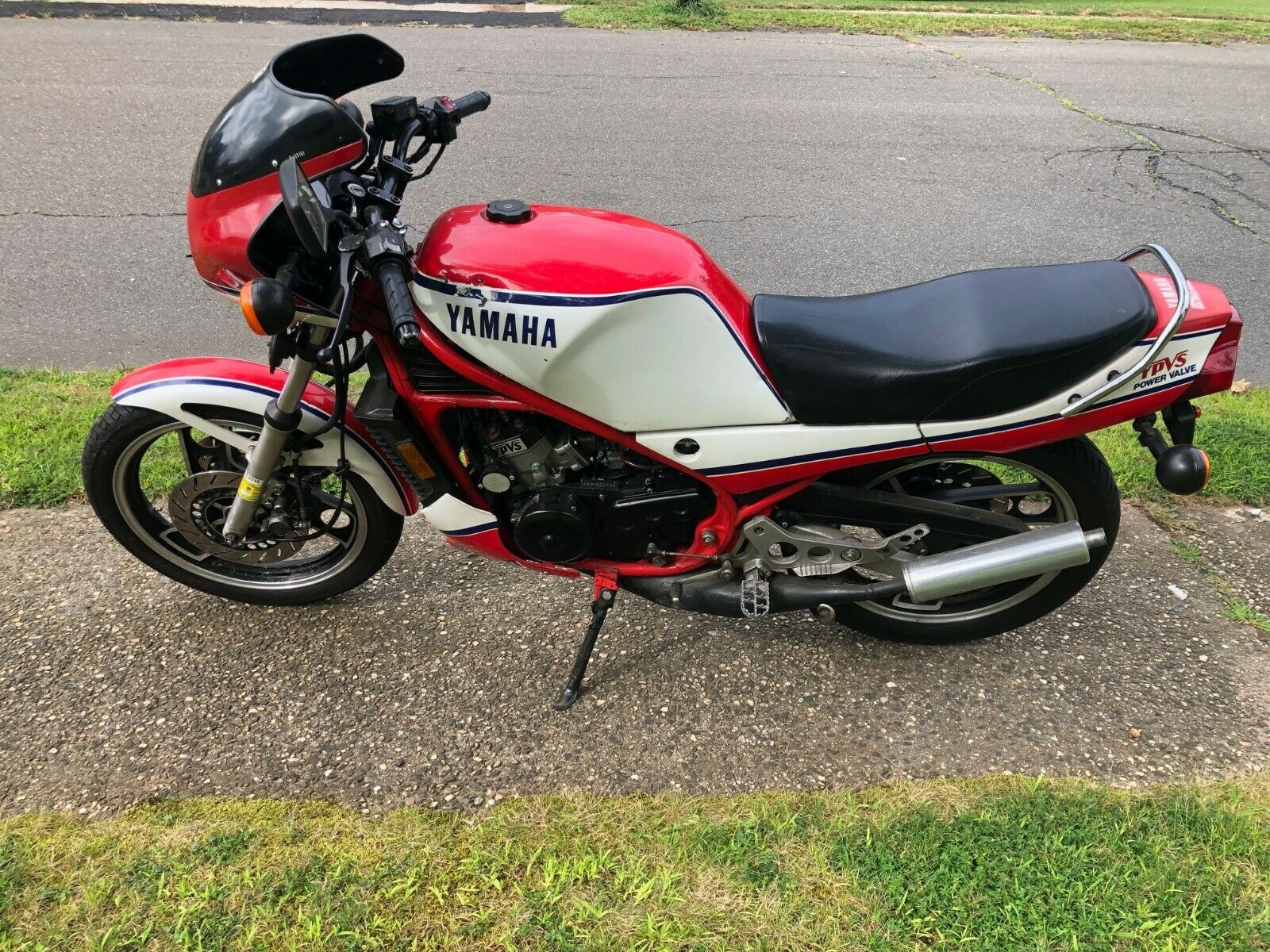 ---
Bike #3 – 1985 Yamaha RZ350 – starting bid $7999
From the seller:
This 1985 Yamaha RZ350 is an original. The owner has had it for 1 year. The vehicle runs great and is mainly used for weekend rides.

This bike runs beautifully and has the smoothest shifting transmission I have ever seen on a Yamaha. Clutch is fairly new. Has some cosmetic defects but nothing major for an almost 40 year old bike. All gauges work as they should as well as instrument lights. Turn signals have been removed. Oil injection system works correctly. Bike maintains temperature as it should. You would be hard pressed to find a 1985 RZ350 bike that is mechanically better than this one.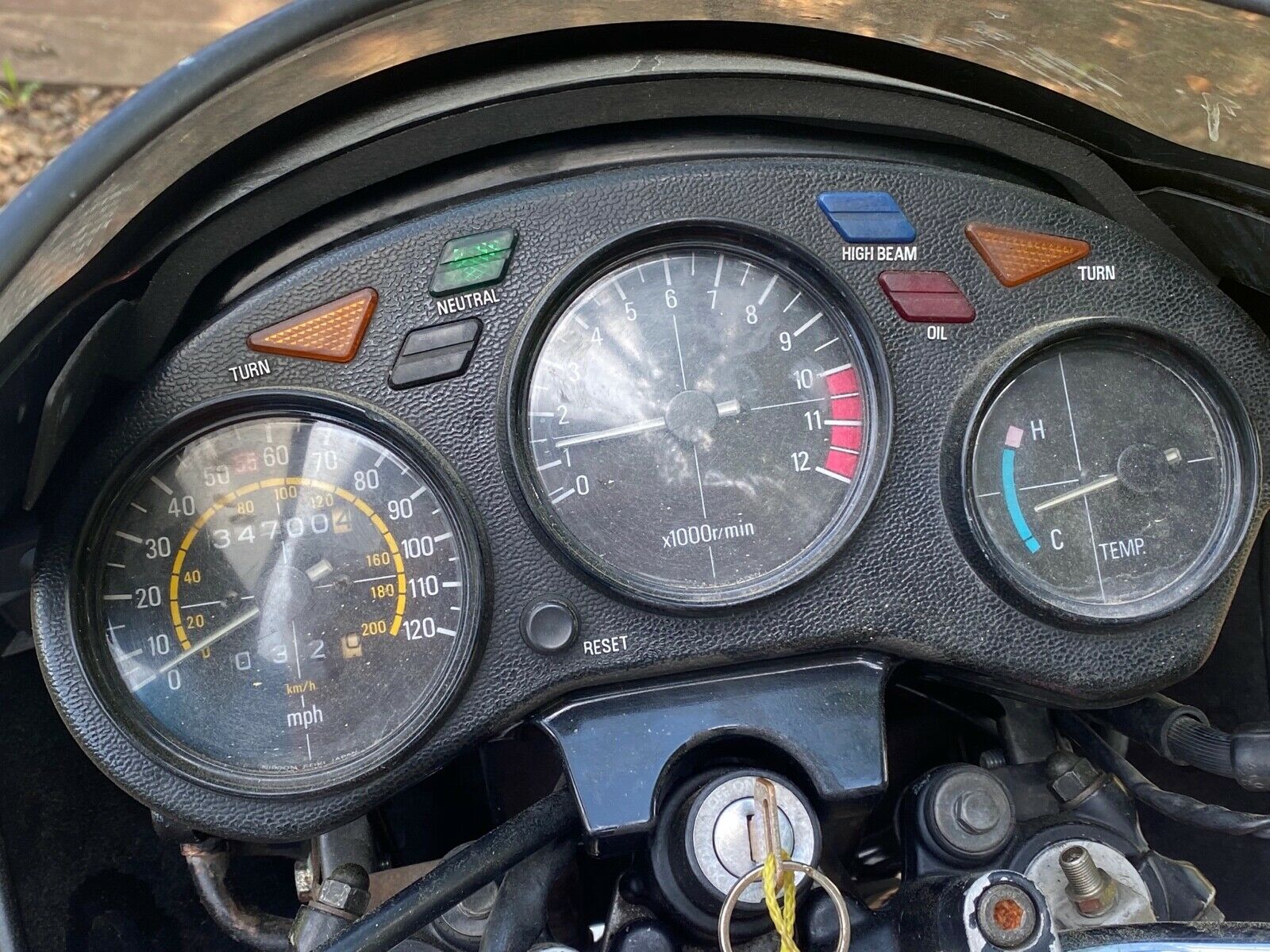 Of the 3 bikes shown, this 1985 model is the most confusing. Early 1985 models had the red/white scheme that mimicked the black/yellow. There was a late 1985 California model that shared the earlier paint scheme and shipped with gold wheels, but all 1985 models had the Kenny Roberts signature on the fairing. Given the cosmetic condition of this one, it is likely that the fairing was replaced along the line (the tank shows evidence of a handlebar hit, scuffed cases, etc). The MRA marking on the cylinder block is another mystery – as best guess would indicate the Motorcycle Racing Association out of Colorado. But other than the exhaust tips, I don't see any safety wire. I also don't see a side stand. The stock pipes have been swapped out for expansion chambers, but I am not able to make out the brand. Showing 34,700 miles on the clocks, this looks to be a survivor with a hard past. Opening bid is $7,999. Check out all of the details here.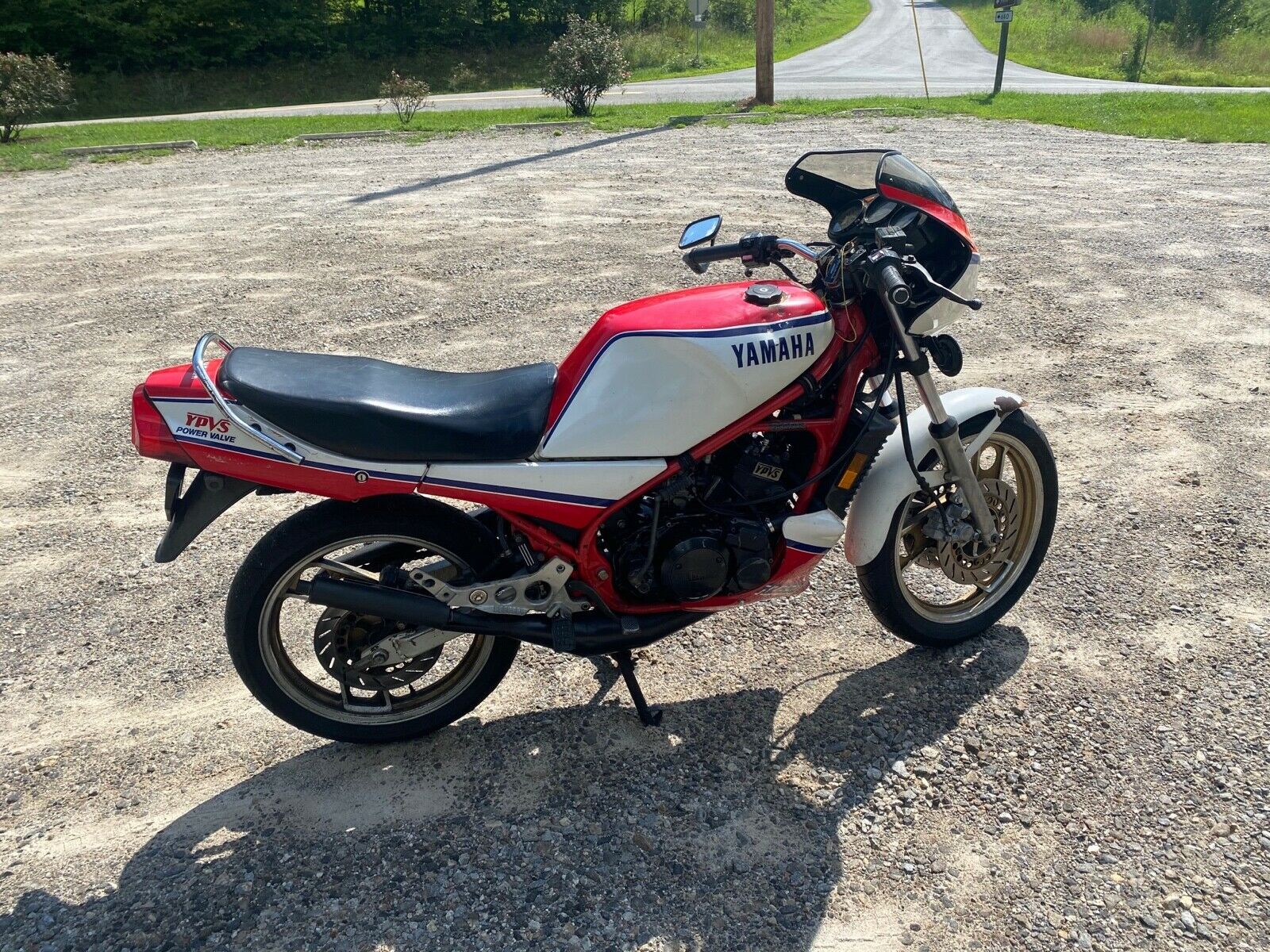 ---
So which would you chose? Bachelor/Bachelorette #1, #2, or #3? The smart money says to get into the RZ game sooner rather than later, as the overall model series continues to gain in value with each passing year. And if you are looking for a pristine example, you already know these are not it. However a museum example will be asking more than double of this lot – which is a lot. Amidst this trio, I would first consider what my goals would be for the bike (i.e. realistically, a presentable rider). From there, I would look at each bike critically, searching for originality and completeness. If I was spending my dollars, I would put aside a few bucks as any of these three would require a leak-down test to check for compromised seals, as well as a contingent for general maintenance. But if I had to choose from those listed here, I'd likely chose them in order of presentation, even though Bike #2 is initially offered at a lower price. Simply put, Bachelor/Bachelorette #1 appears closest to stock, has the fewest miles and the least amount of overall damage. It will be interesting to follow these auctions to see where they end up. What are your thoughts? Is the RZ market one you might like to get into? Let us know in the comments!
MI