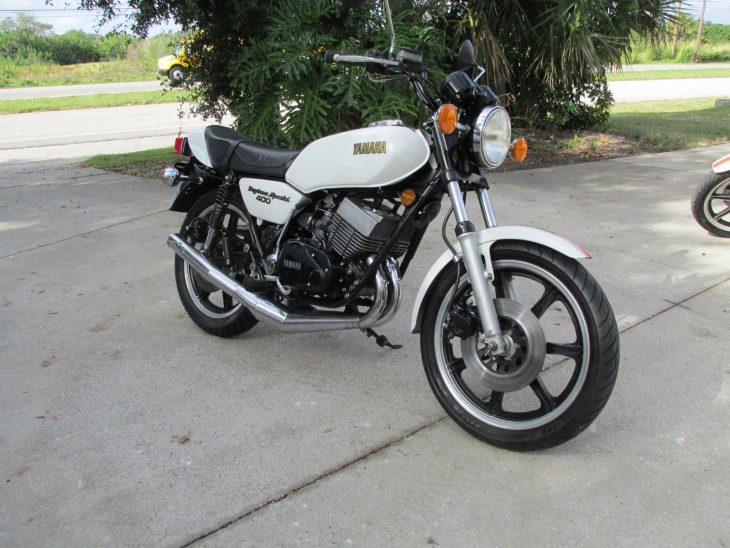 The 1979 Yamaha RD400F Daytona Special made its name by tangling with a breaking wave of magnificent four strokes and excelling in the face of the bigger machines. By '79, two strokes were supposed to be effectively dead, with emissions and the popularity of the new superbikes rendering them relics of a bygone era. But Yamaha had a profit center with the little RD, as well as a string of wins at Daytona to celebrate. So, they threw a bunch of money at the RD400F, refining the engine to be torquier and meet emissions and re-doing the chassis to sharpen the handling.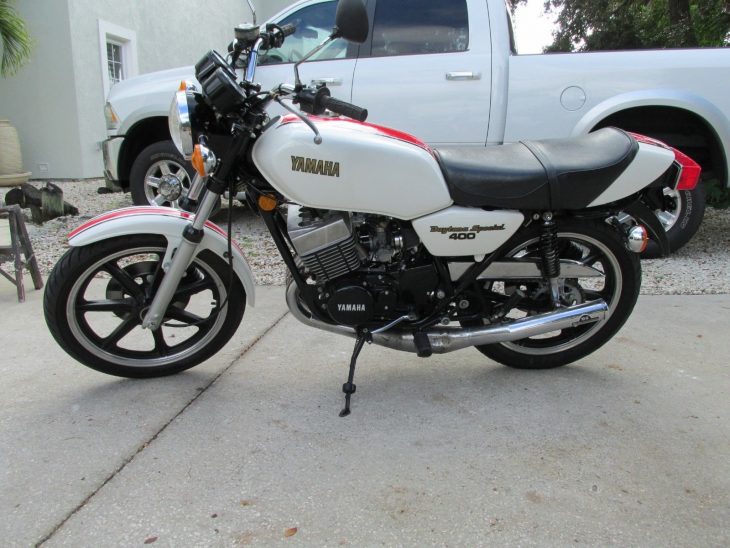 What resulted was a more refined, nimbler version of an already famed hooligan bike, and the press went nuts. Not only that, Yamaha's line of two strokes survived in the U.S. for another five model years.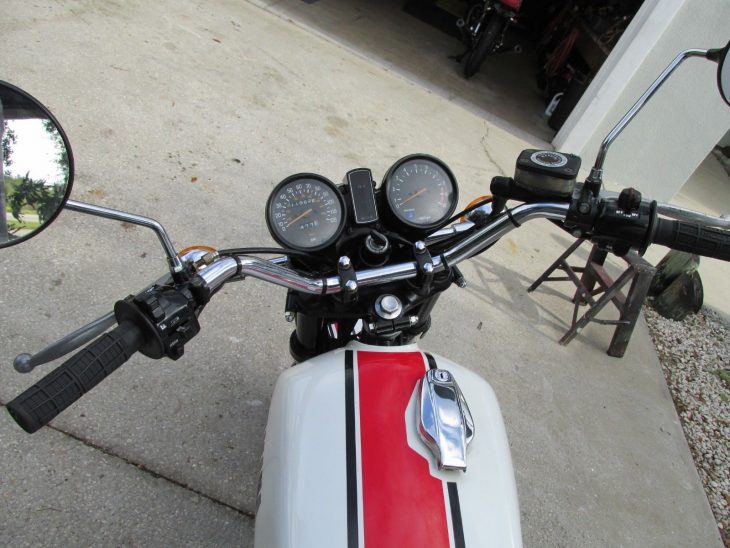 This 1979 Yamaha RD400F looks to be in great, mostly original shape, and the seller says frame and engine numbers match. There isn't much in the way of a description, but the cold start video shows positive signs. In the video, the seller says it has recently had the carbs cleaned, new tires and a brake service. Pod filters and DG exhaust pipes are non-original, but the stock airbox and jets will come with the bike.
From the eBay listing:
1979 Yamaha Daytona Specila rd400f ,frame and engine matching numbers .oil injection comes with complete stock air box and extra jets Call if needed 772-321-1437 cold start video link https://youtu.be/t_FswFr_Qqc Please only bid what you can afford and have funds readily available .

Please read the terms and conditions for payment . non refundable deposit with in 24 hrs ,Terms pay pal is for deposit only (no exceptions ) full payment CASH is king !! person to person , wire transfer bank to bank !! Other payments must be discussed PRIOR to auctions end ! not after . possible cashiers / bank check on a nationally known local branch bank !! full payment due within 7 working days !! can store for 30 days will work with shippers
Buy-It-Now for this beast is set at $6,500 or best offer, which seems to be right in line with prices for nicely presented RDs.