Here are a couple of eBay postings of some rare Yamaha RZ500 2 stroke sportbikes:
1985 Yamaha RZ500 For Sale on eBay Motors (San Fran):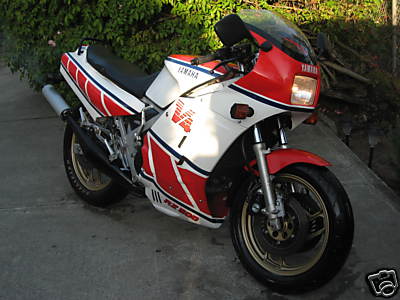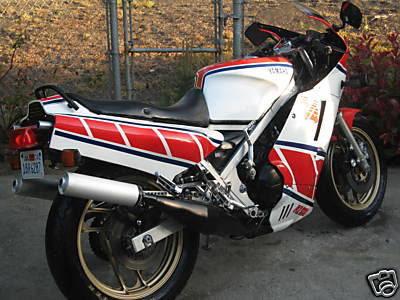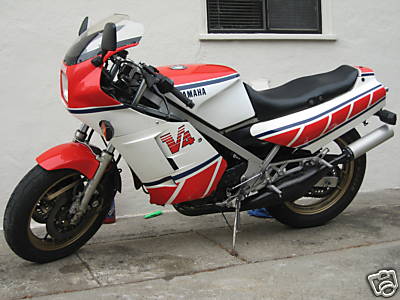 You are bidding on RZ500 yamaha 1985 kenny roberts classical bike very rare for its age.This bike is complete stock and very clean, The engine start one click.the exaust pipe is original, carburetor has been clean and I put new carburetor kit complete, no leaks on the carburetor. The engine is clean and no leaks at all, The wiring is original never been touch,head lights and tail lights are working,all turn signals are working.This bike is ready for summer.
And here's the other one:
1985 Yamaha RZ500 For Sale on eBay Motors (Ontario, Canada):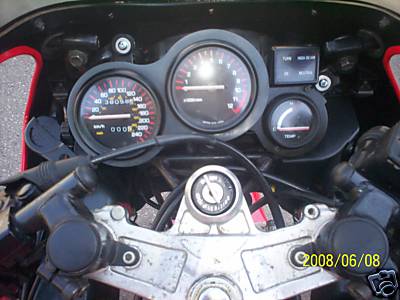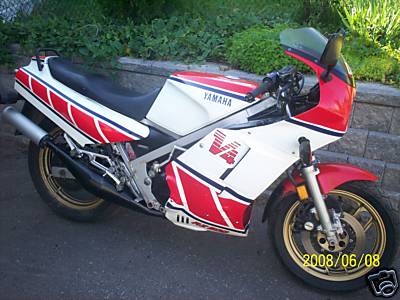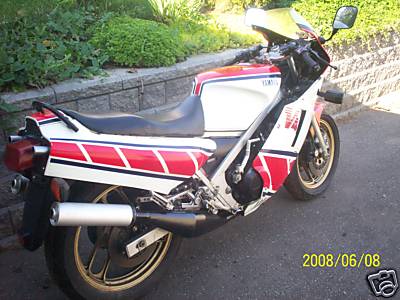 The bike is all factory original with 38,000kms and although i'm not a mechanic-I think it does require a good going over as it was in storage for over 12 years. It does in fact run and usually starts on the very first kick with the choke on. It does however have a few imperfections due to its age but has never been crashed while being driven as far as I can see. Appears as though it was dropped while being pushed around or maybe it fell off the stand.
These RZ's have that crazy 2 stroke, 4 cylinder "square" configuration with two cranks! Read more about the RZ500 at How Stuff Works.
Ever ridden an RZ500? Leave us a comment below and tell us about it!
dc