Available in Glendale, California is a 1976 Yamaha RD400 built as a Kenny Roberts replica.  Claimed to be fitted with (possibly rare and very valuable) Moto Carrera goodies this RD400 has been transformed into a street legal race replica.  This bike would be a very fun, and fast, weekend toy.
1976 Yamaha RD 400 2 stroke custom
EDIT:  Sold for $5,650.00 on 06/07/09.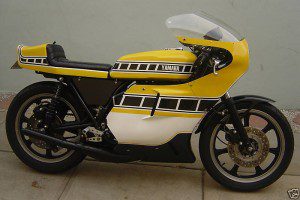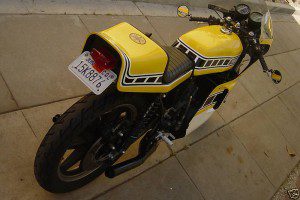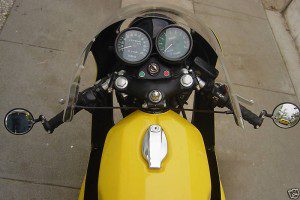 AG
[AffomaticEbay]Yamaha RD[/AffomaticEbay]