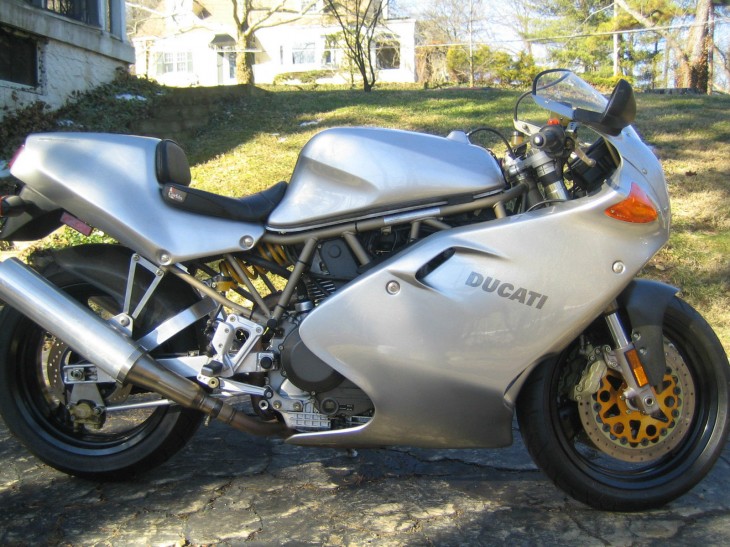 One of many Ducati "Limited Edition" models, the 900 SS Final Edition is indeed something special as it represents the last generation of the Supersport model before Terblanche restyled the line-up. Offering up the same bullet-proof desmo two valve twin, the FE added new graphics and silver paint. There were only 800 Final Editions produced world-wide with 300 coming to North America.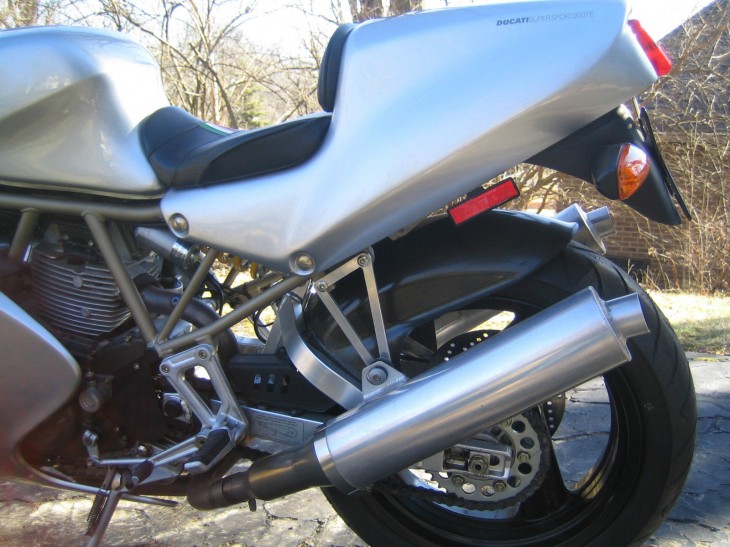 From the seller:
1998 Ducati 900SS Final Edition in near new condition w/ the full service just done less than 500 miles ago. Paint is in great condition. Thousands of dollars spent in the last 4 months on all maintenance; new belts, valves adjusted, new Dunlop sportmax tires front and rear, new spark plugs, new battery with battery tender hook up, new fuel lines, new fuel filter, new oil, new oil filter, new brake fluids, new clutch fluid. Corbin seat, tool kit, owners manual, cockpit mount GPS holder, full floating cast iron front rotors, F1 slip ons which sound as nice as any Termignoni's. Needs nothing. Clear title in hand. NO RESERVE
This is a No Reserve auction, and the bike is currently listed at $4,000 with light bidding. That is still below fair money for this bike, so it will be interesting to see where this auction ends up. The bike appears to be well cared for, lightly modified, and has just over 10,000 miles on its Veglia clocks. Check it out here, and then let us know if you prefer this or the next-gen Terblanche era Supersport design.
MI