Happy Mother's Day to mothers everywhere !  – Donn
Built to compete in the Supersports class and within reach of privateer teams, it's rare to see a 749R without slick tires and number plates.  Seen on RSBFS in 2016, this 2005 example almost seems unused, with under 5,000 miles and meticulous owner care.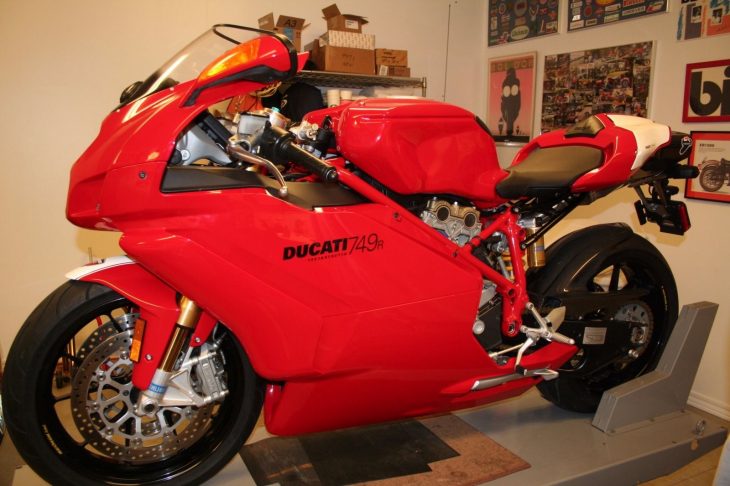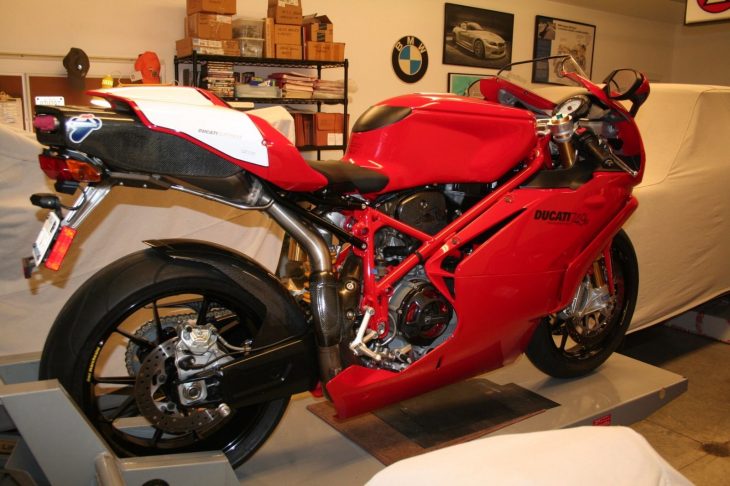 The 749 was made for only a few years, and just 200 copies of the -R were made each year in 2004-06.  The testastretta engine is more oversquare than the base model or the 999, helping the 749R rev a little easier and claim 121 hp at 10,250 rpm.  Elsewhere the Termignoni, Öhlins, Brembo, and Marchesini components and build quality are a pinnacle.  Templating its  big brother in many ways, the 749 does have plastic instead of carbon bodywork and a factory slipper clutch which even the 999 didn't get.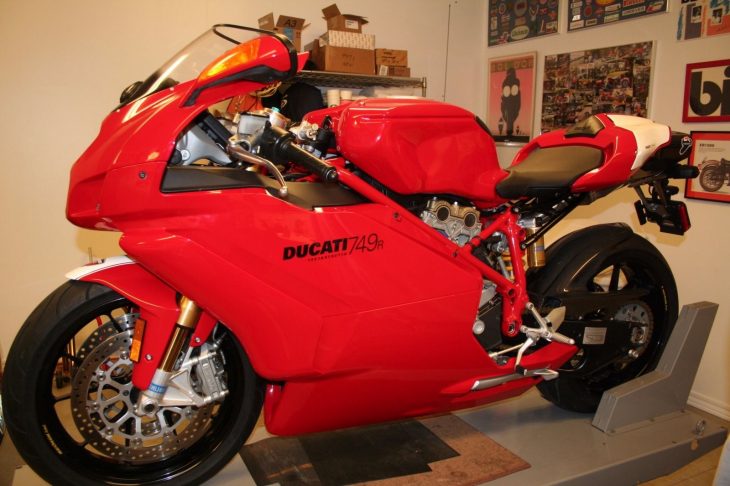 One always hopes the previous owner will turn out to have been a bit of a fanatic, easily confirmed in this case.  This 749R changed hands after it was the subject of – this – RSBFS Featured Listing just last winter.  After riding the bike just a handful of miles over the year, this owner has made some nice moves in returning this 749R to as-delivered condition, including new fairing lowers and insulation, and a head-scratching re-installation of the DOT license plate mount and fender extension.  From the eBay auction:
On offer is a 2005 Ducati 749R homologation Superbike, serial 0051, 4841 miles. This bike is in superior cosmetic and mechanical condition, having excellent maintenance and care over the years. I am the third owner to the best of my knowledge, originally believed to have been sold by Ferracci into Pennsylvania, then to Connecticut, then relocated with this owner to Florida where I purchased it. All services are up to date, tires have about 600 miles, many service records. In my ownership of about 16 months, the fairing lowers have been replaced with new parts, early heat damage corrected with tubing wrap, now fairings are as new. The fairing interior sound padding has also been replaced, along with the old fasteners, tool kit is the complete original unit, now located back on the inside of the RH fairing. Original complicated license plate mount has been installed using all factory parts, now as original. New battery has been installed, all original warning decals are in place including the "servo starter" label on the rear of the tank. Samco hoses were installed by the previous owner.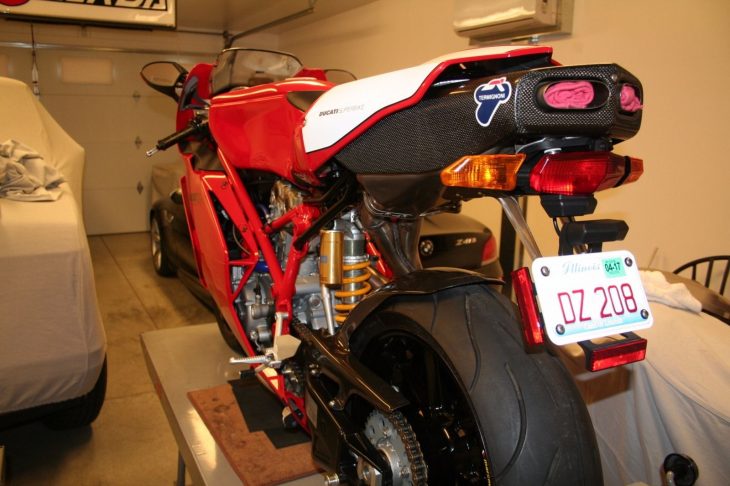 The 749's as a group tested better for the road than the 999, as the performance is more usable, and to paraphrase one review, you take the 749 out for a ride, but the 999 runs away with you.  The 749R with 121 hp might have an easier time getting out of hand than a base or -S, but then no Ducati Superbike is for a novice rider.  That said, it seems all but guaranteed that this particular 749R will be seeing a lot of the display stand and rather little of the road or racetrack…
-donn