Parts Bin: HRC CBR1000RR Swing Arm And HRC RC30/45 Radiator
Here is another installment of go fast goodies that your significant other thinks you shouldn't waste your money on.
---
Is it wrong to be in love with a radiator?
The info:
ULTRA RARE HRC Triple Stack World Superbike Radiator. This was purchased from the Honda WSB team at Laguna Seca in 1995. This is an extremely rare piece and I would be surprised if anyone has seen one for sale EVER. this was bought for a project bike by me years ago and the project went thru many changes and this piece was never used. The picture with the ruler shows the mount spacing for the two top mounts. I unfortunately lost the part number for this piece over the years so I do not have that.
This piece retailed from HRC to the privateer teams for $10,000. Yes that is correct, 10K!!!!!
I do remember reading that some radiators the Yoshimura bikes were using in the Mladin days ran around $12,000.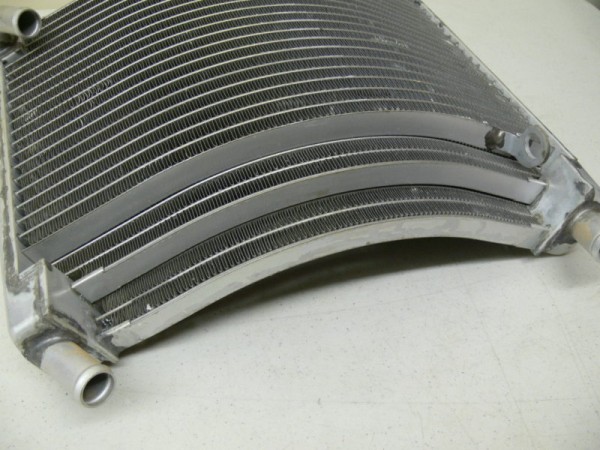 That damn thing is a work of art. The seller believes it will fit either an RC 30 or RC45. Given the year it was purchased, I'm guessing it is designed for an RC45. Anyone in the know?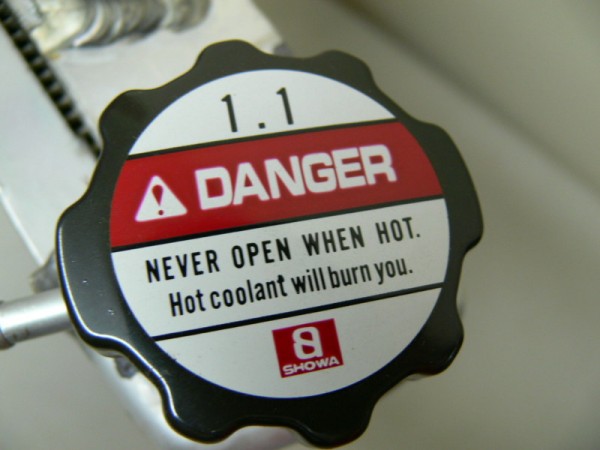 Nobody said racers were the brightest bulbs.
The seller is asking roughly $4,500 but is open to offers. Check it out.
---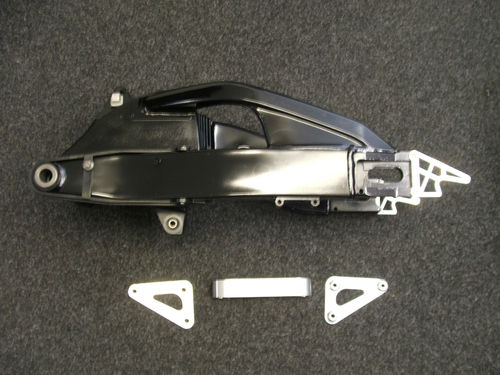 How about a swing arm off of Josh Brooks' 2010 HM Plant Honda CBR? Yeah, they will throw in the linkage as well. I'm guessing you are getting more strength while losing some weight.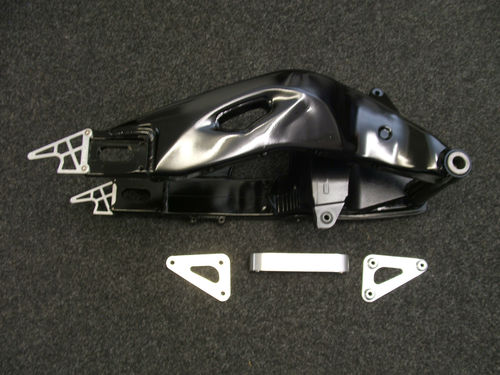 The asking price is 500 British Pounds which seems quite low to me for a modern kit part such as this. Inquire here for more info on it.
---
Ian