Must Have HRC Kit:  Honda RC45 HRC Titanium Exhaust System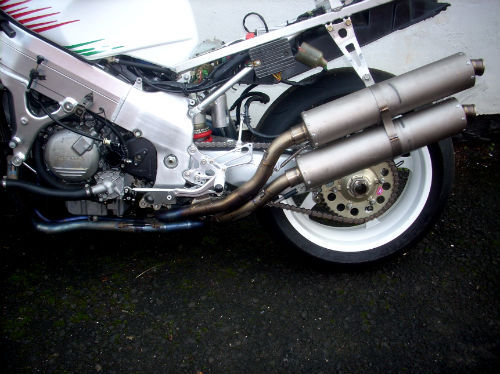 At our last RSBFS executive retreat in Bora Bora we kicked around the idea of bringing you hard to find and rare parts we spot.  It won't be a regular  feature but simply when something catches our eye and we don't buy it, we will pass it along to you.  If you guys bitch and moan that it doesn't include two wheels, a frame and an engine then this might be the first and last post on parts.
I would hope I have some RC45 owners excited with this find. I don't even own one and want to buy this.  I'm pretty good at identifying Suzuki kit parts but the HRC stuff is newer to me.  I'm fairly confident this is a real HRC kit item.  I have seen some items for sale in Japan that have "HRC" stamped on them but the seller did not include any close ups.  The build quality looks to be of high spec which is what you would expect from HRC.
Damn, I love that discoloration ti exhausts get.
The seller say the original sales price was in the neighborhood of 4,000 GBP (that is $6,400!).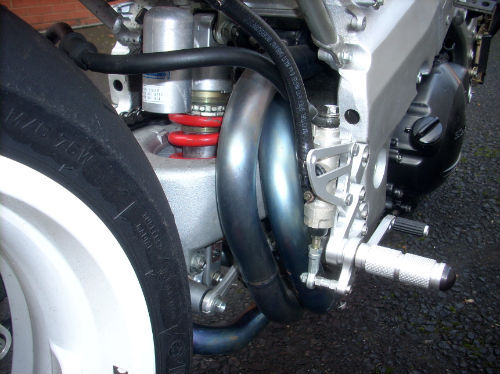 Looks like a tight squeeze.  Just a slight word of warning if you want these for your street bike.  I've modified my RGV with kit parts and you will find you buy one part and then have to modify others to make it fit because of street equipment.  Not saying that is the case here, just something to keep in mind.
The asking price is 1,495 GBP ($2,402) and you can snap them up here.
Ian