We haven't seen a RC45 for a while here. The evolution of the RC30 received a few changes. Apart from the styling, most notably it featured fuel injection, upside down forks and a different geometry: with a 17 inch rear wheel (as opposed to 18 on the RC30) and a 16 inch at the front (17 on the RC30). The same wheel choice was also used on the first generation of Fireblades.
Honda RC45 For Sale on eBay UK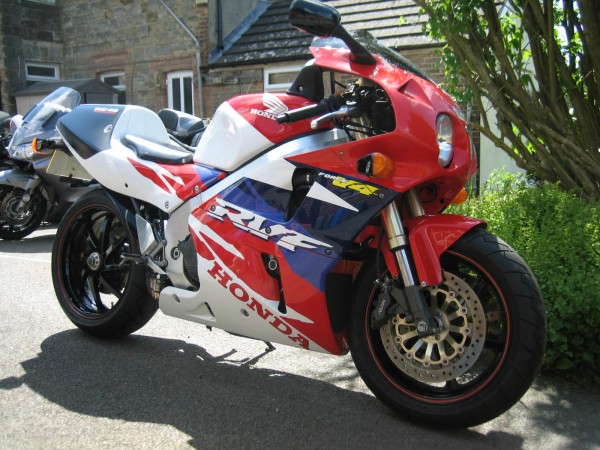 This sample available in UK was originally imported from France as the sellers describes here:
 We Are Selling This Used HONDA VFR750 RC45 On Behalf Of One  Customer .
This Machine Was 1st Registered In France And imported it to The UK Where The Speedo and Headlight Was Changed To UK Specification .
This RC45 Is Totally Standard Apart From The Devil Exhaust And Tinted Screen
Payment By Debit Card, Bacs Transfer Unfortunately We Cannot Accept PAYPAL.
Who knows what might be the real mileage of this bike. On the eBay  post it is indicated as being 14.500 miles. If so, the asking price of 16500 pounds is fairly inline with the market but for a non completely stock model it is a bit on the high side.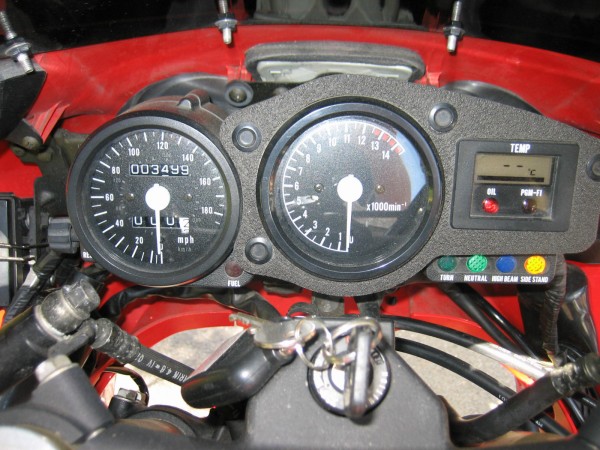 The RVF is fitted with a loud looking aftermarket silencer and there is no mention of the original one being included in the package. Finding a stock RC45 silencer will require serious commitment on the web and quite a few bucks (read 3 zeros here).
Replacing the black screen on the other hand, should be be straight forward. If you are looking for collectible sample, this might not be for you, but if you want an RC45 to ride it, then why not…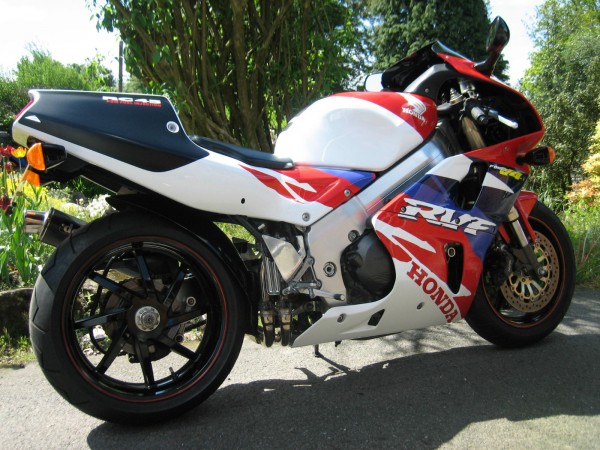 Yes it is expensive, but exclusivity, HRC technology and amazing V4 exhaust note are what you pay for here. If interested click on the link below. This is a classified ad, so first come, first served.
Honda RC45 For Sale on eBay UK
Claudio