Pardon the title of this post. To be fair, I don't know if this bike was well ridden, or ridden well. But I can tell you that it was ridden a lot. To the tune of nearly 28,000 miles, that is. That is not a problem for your typically over-engineered Honda motorcycle, but it is surprising to find such a rare gem as a NC30 to have been so heavily used. It is certainly a testament to the joy these 400cc machines bring to the table, and kudos are in order for an owner willing to get out there and ride.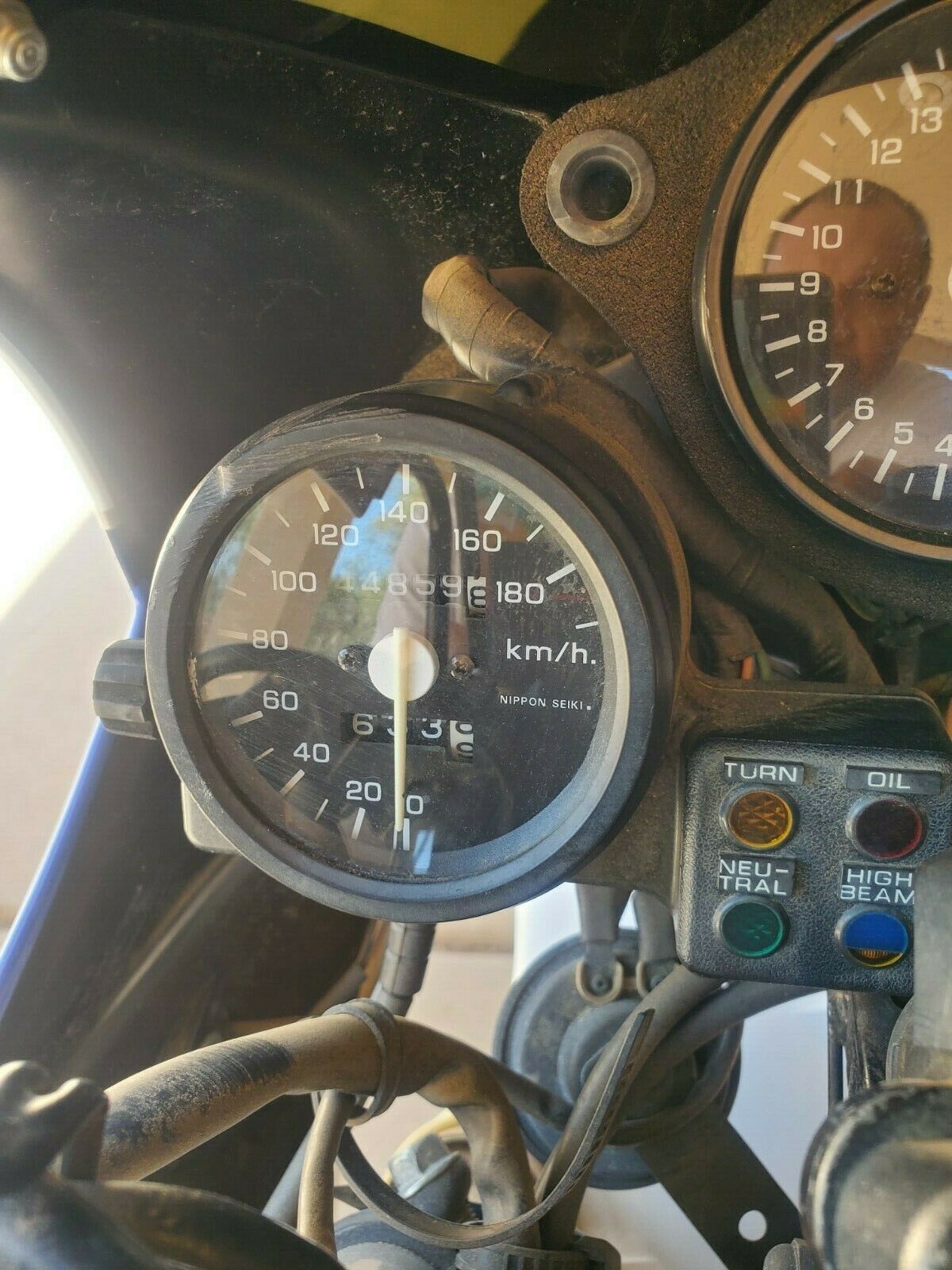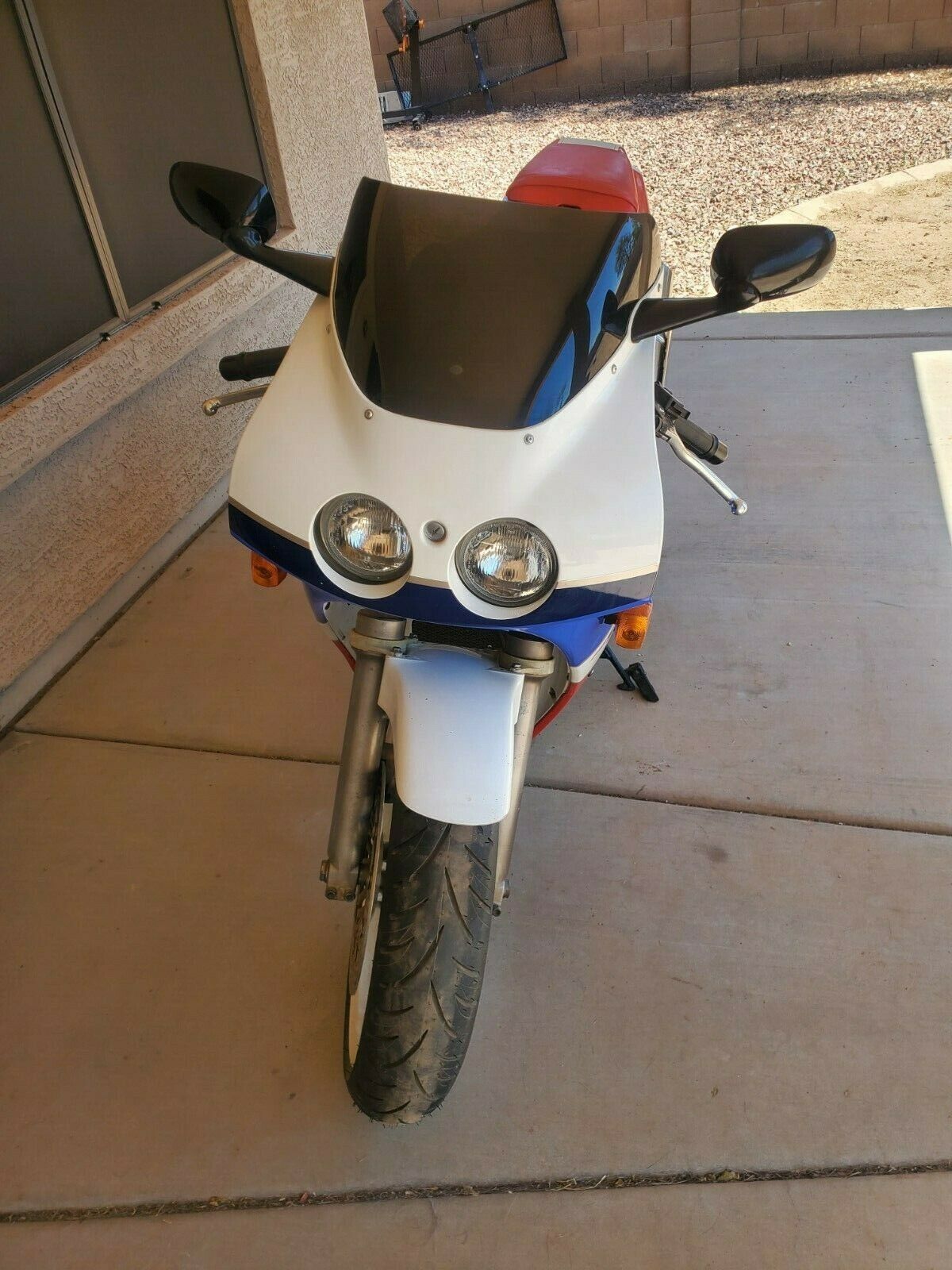 Like its bigger brother the RC30, the NC30 is powered by a liquid-cooled V-4 that has valve actuation driven by gears rather than chains, belts or pushrods. The result is more precise valve actuation – especially at high RPM – and the characteristic gear whine for which these these bikes are known. Couple that sweet, 60 HP V-4 with the big beam aluminum chassis, throw on some 41mm upside down forks and a rising rate single shock in the rear with the single sided "Pro Am" swing arm and you have a package that handles as well as it looks. And speaking of looks, the NC30 is nearly a direct copy of the RC30, complete with endurance racing inspired twin headlights.
From the seller:
1989 HONDA VFR400R NC30
VIN # NC301013367
45,000 KILOMETERS
TITLED IN ARIZONA, CLEAN AND CLEAR
GOOD CONDITION
NEW TIRES
RECENTLY SERVICED HAVE RECEIPTS
SERVICE WAS DONE ON SEPT 2020. IT INCLUDED OIL CHANGE, FORKS REBUILD, AND CARB CLEANING AND SYNC.
RUNS GREAT DON'T LET THE MILEAGE SCARE YOU
IF YOU ARE LOOKING AT THIS AUCTION YOU KNOW HOW RARE THIS MOTORCYCLE IS.
BUYER RESPONSIBLE FOR PICKUP.
Today's tasty morsel of non-federalized fruit comes to us wearing the red, white and blue (and purple) robes that just seems to fit the U.S. perfectly. This is one of myriad color combos that the little VFR would wear during its run, although likely the most popular due to the resemblance to the RC30. None were ever officially imported into the United States, so that means you will have to do some quick math in your head to convert the all-metric clocks to actual speed. Aside from the miles, this bike appears to be wearing a non-stock, tinted windscreen. Other than that you might say this is a pretty good looking used bike. Short time left on the auction, with only a single bid at $5k at time of writing. There are a fair number of watchers, so something might play out near the tail end of this one. Check out all of the details here, and Good Luck!!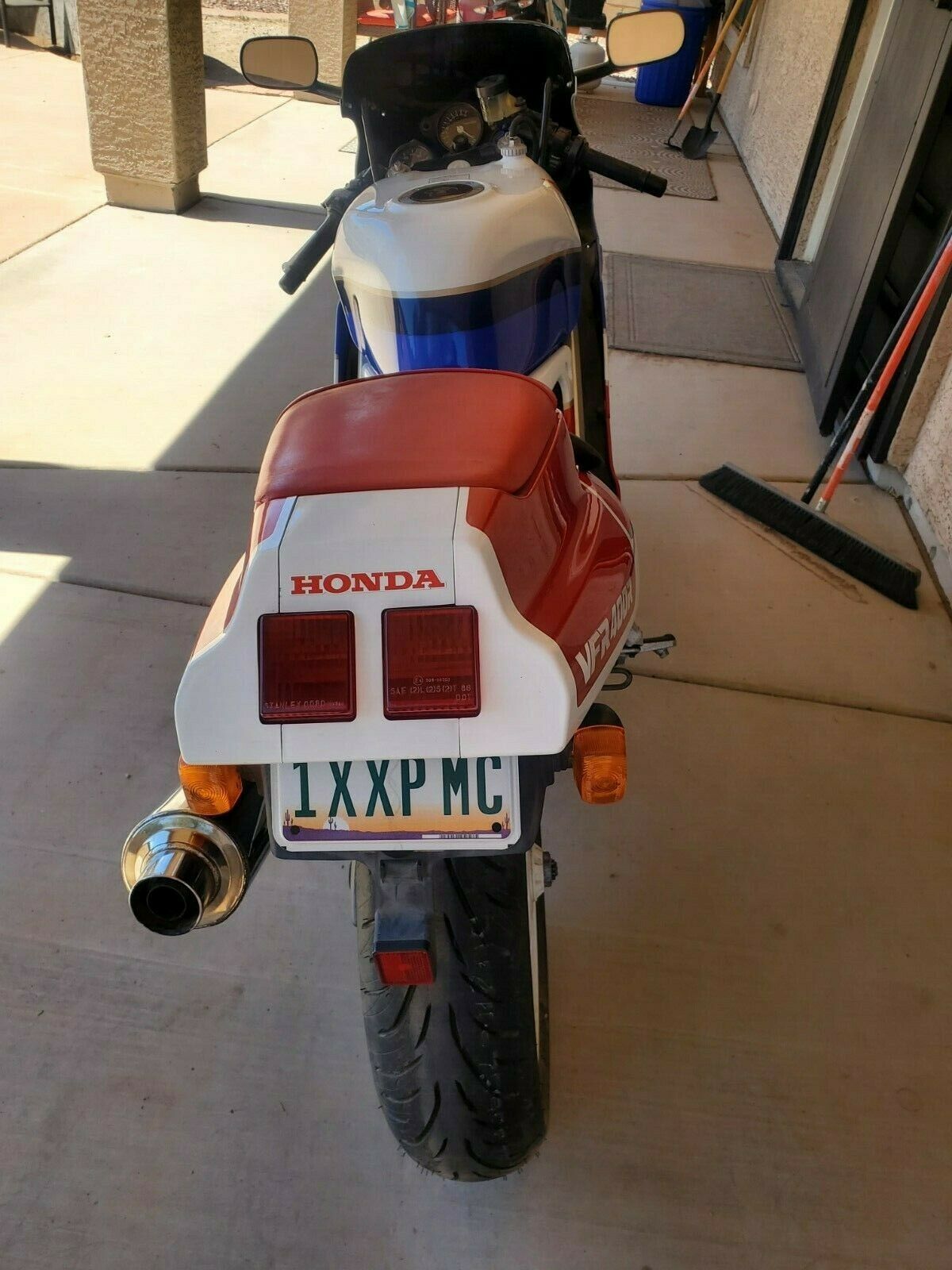 MI