Update 1.18.2022: SOLD to an RSBFS reader in less than a day! Congratulations to buyer and seller!
Contact us to see if your bike qualifies for a Featured Listing! -dc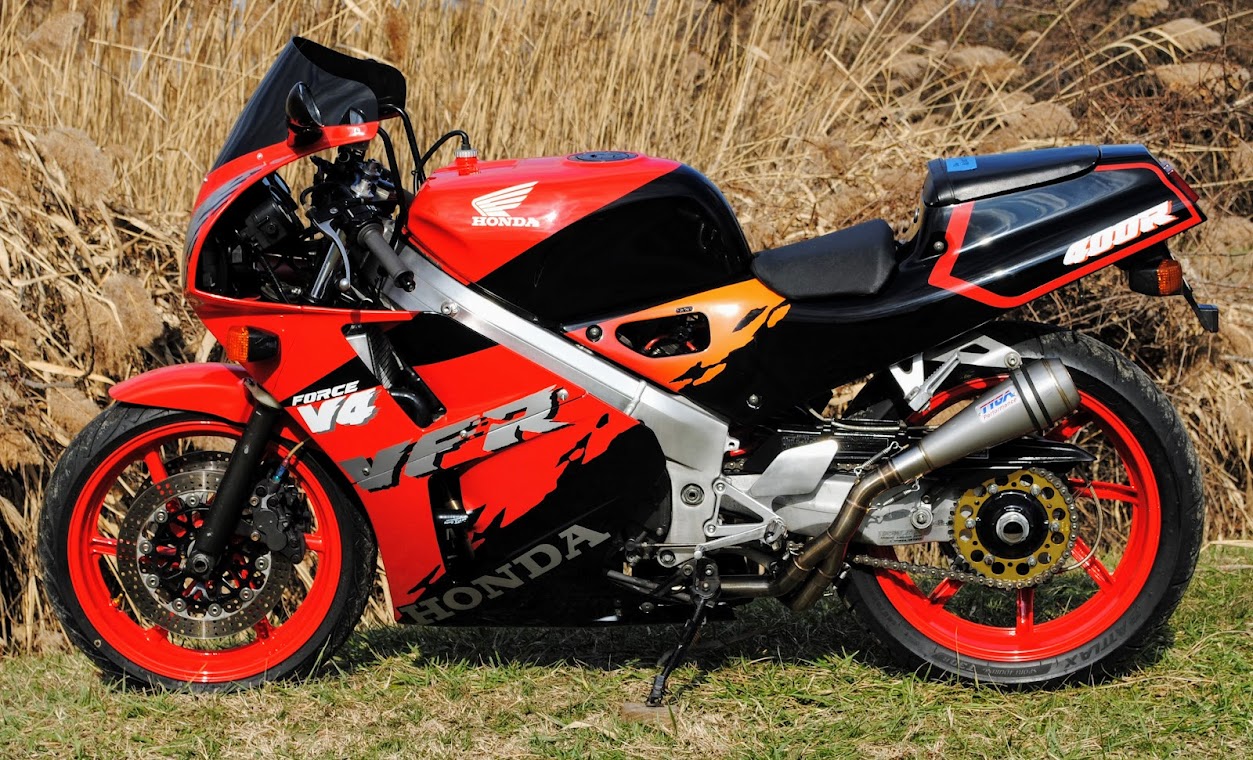 Make: Honda
Year: 1992
Model: VFR400 NC30
Location: Dover, Delaware
Mileage: 11,782
Price: $12,000
Contact: Steve at 302-672-7223 or steve@speedwerks.com
Steve Says:
This Honda NC30 is from our clients estate collection. We took care of the more modern machines and are very familiar with this bike in particular.
Imported recently, he had us install the Tyga exhaust and jetting work. We also upgraded the radiators and cooling lines. New Chain and sprockets along with a complete service and detailing. This NC has steel braided brake lines front and rear.
This is one of the nicest looking and running NC's we have had come through here.
Legally imported with all documentation,this machine was not registered before he passed. At 25 years old and with all import documentation, it is ready to be titled in the new owners state and name.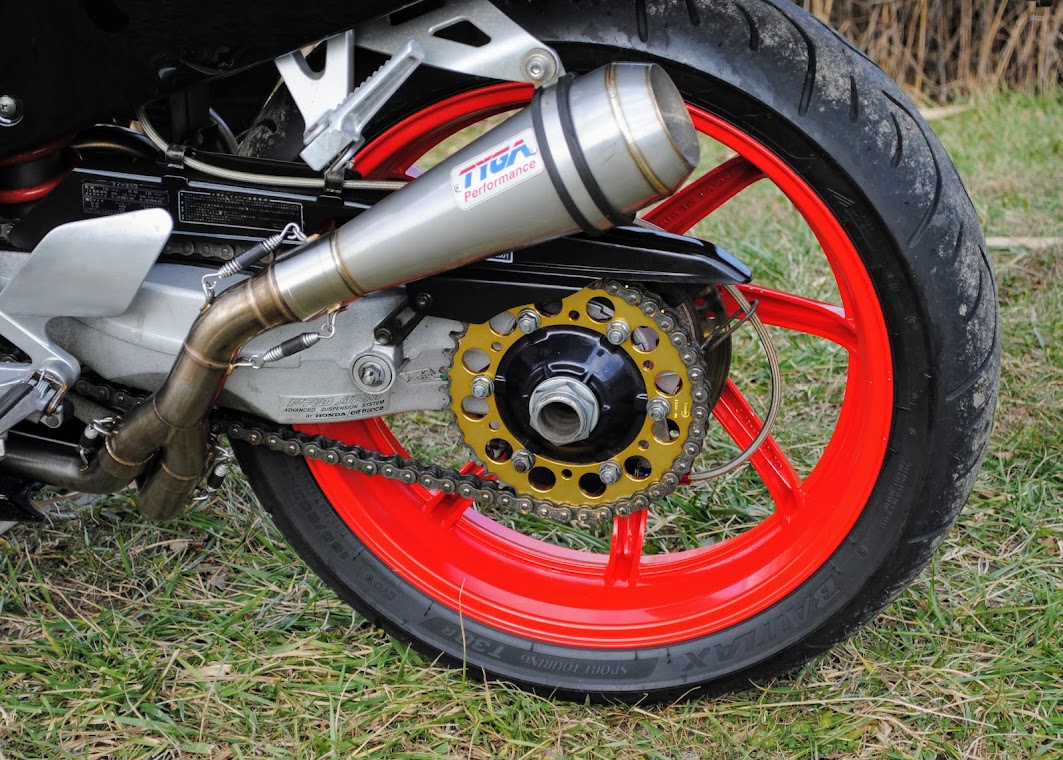 Tyga states their full exhaust system coupled with their Maggot silencer adds 7hp bumping it to 59hp and reduces weight by 50% over the stock exhaust. If 59hp isn't enough for you, I'm quite certain the boys have a few gallons of leaded Power Mist Fuel to help you reach 60hp. 🙂
As mentioned, you can see the new sprocket, chain and braided rear brake line.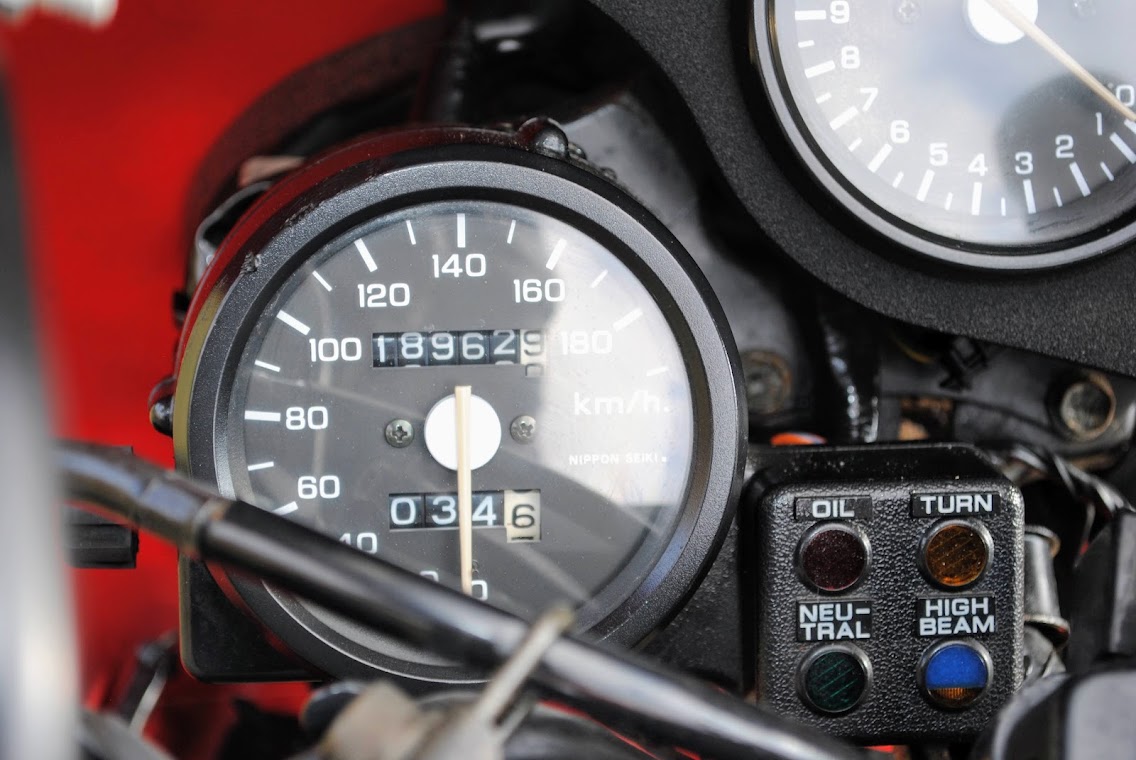 This one hasn't been out much and only showing 18,962km or 11,782 miles on the odometer.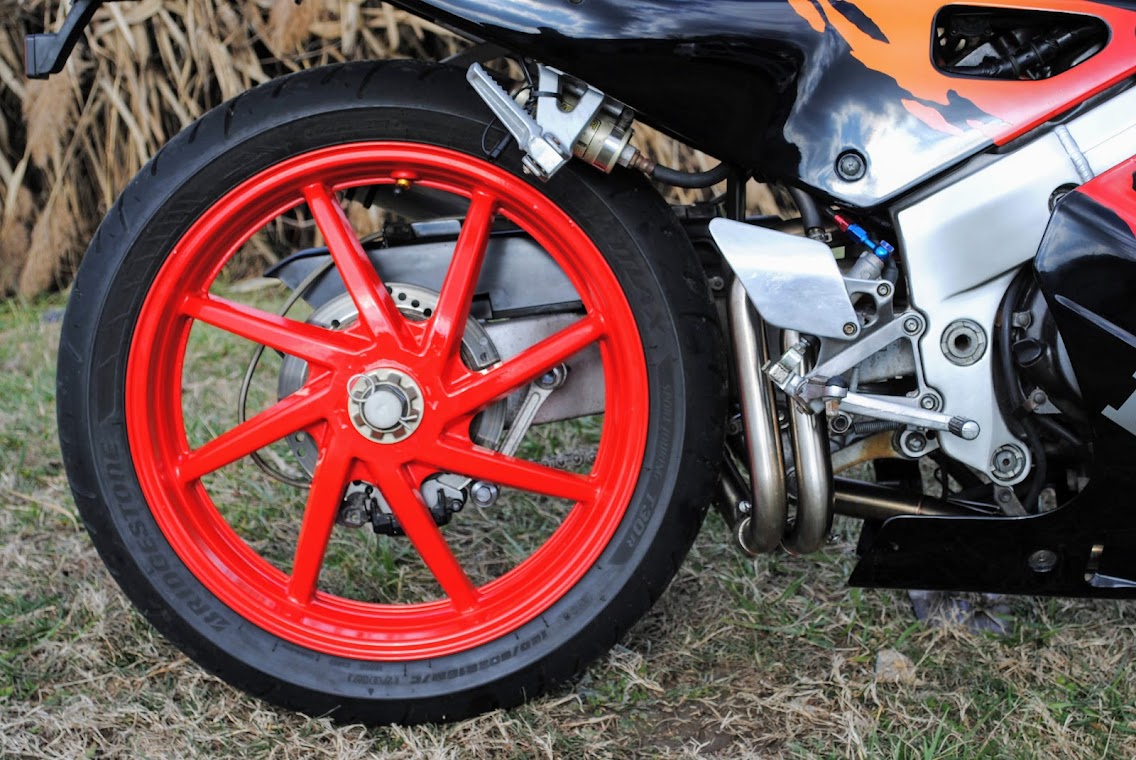 Dressed in Honda Ruby Red, an 18″ rear wheel takes care of the party end while the 17″ front paired with 296mm dual discs handles the business end.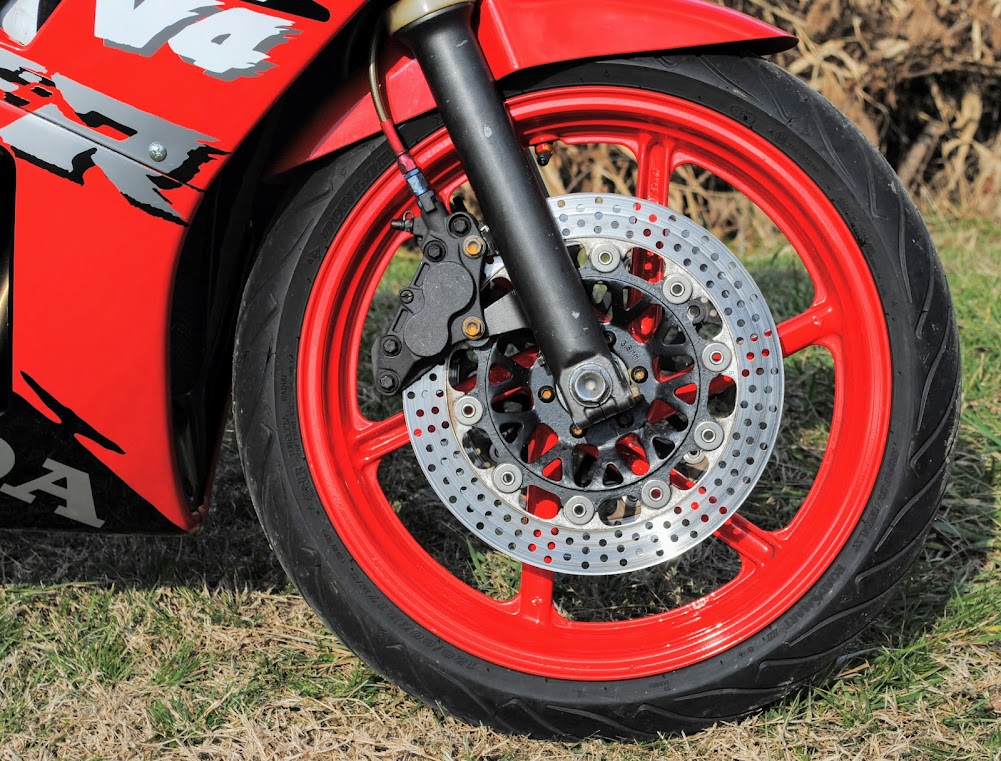 As you can see by all of the high-res images- this little VFR is in excellent condition and the boys at the shop have it ready to roll. As a matter of fact, this one is so nice it may be better served posted up on a race stand in the toy room.
FREE nationwide shipping is included in the $12,000 price.
Reach out to Steve at 302-672-7223 or steve@speedwerks.com if you're interested.
Later-
Doug