Warning!
This post is in our archives. Links in this post have been updated to point to similar bikes available to bid on eBay.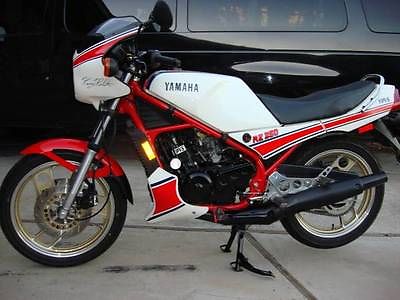 The last of the factory two strokes to be imported into the United States (and even California!), the RZ350 continues to be a fan favorite despite the relative lack of rarity. A decent RZ can be found pretty much any day of the week in the US or just across the border in Canada. The trick is finding one worth the effort; many RZs have been thrashed within an inch of their screaming two stroke lives and then hung out to dry. Today's RZ is a little different. If you want original, this one looks like it. If you want clean and not abused, this just could be your bike. If you want low miles, this one has but TEN. Claimed to have been in a private collection, this "new" RZ is located in California and looking for a new home. To my eye it needs some vitamin D courtesy of the warm California sunshine, and plenty of exercise. A regular regiment up Malibu canyon could work. Any takers?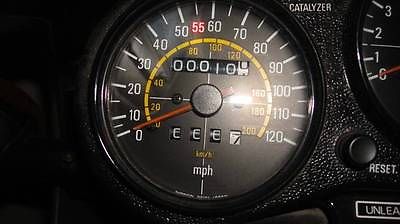 From the seller:
One of a kind. Just came out of a private collection. Has never been in the sun for more than 20 minutes. Pristine collectors bike. Not going into tons of detail. Google brand new RZ350 and that is what you get.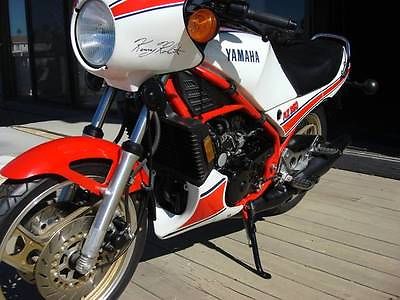 I definitely hear this bike whispering my name (somewhat hoarsely, as it has not had a voice in a long, long time). Unfortunately I am not feeling a lot of love from the seller. For such an unbelievable offering (nearly brand new RZ350, not restored or resto-modded) this bike deserves some great, high resolution pictures and LOTS more information. Yes, we all know about (and love!) the venerable RZ, but this feels like a half-hearted attempt. I do not fault a fortunate (or savvy) individual who is looking to score 15 large US greenbacks off of this opportunity – after all, there are nearly none of these bikes left in this type of condition – but as a lover of the breed this bike deserves better billing. At least the model year was corrected (was listed as 1987).
I'm sure there is someone out there with the desire and the means to own this bike…I can only hope that if it sells it will get to run free on American highways once again. The world needs a little more ring-a-ding-ding; especially California. And using the stock exhausts with cats in the pipes you can even feel good about the noxious fumes. Take that, Prius pilot! Check out the scant details here, and let us know what you think. Would you ride it?
MI