Spring is in the air in eastern Tennessee, and here's a Boxer Cup that's apparently been used as intended.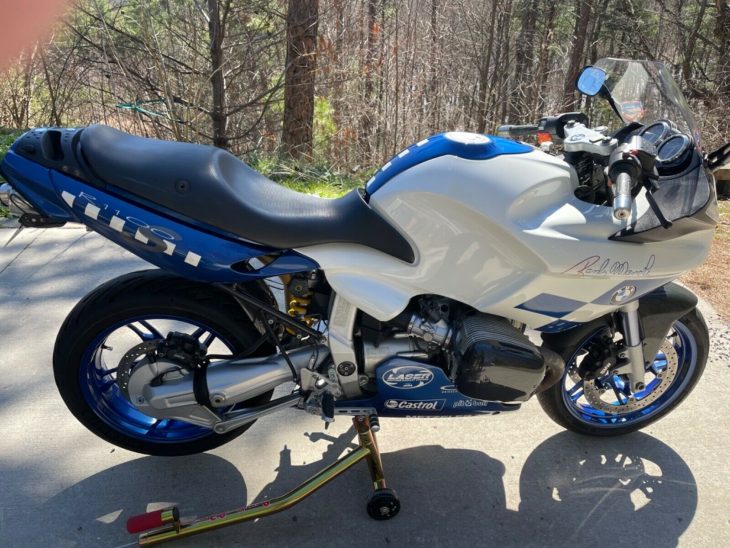 BMW made some showroom hay from their single marque race series, and the Replica ( or Replika ) had the extended Telelever tubes and shorter torque arm from the race bikes, making a sharper lean angle possible, but raising the seat to an enduro-like 33.9 inches.  Not quite sure whether the 03's had the dual-spark heads, but even with the dealer-installed Cup ECU chip, claimed power was the same 98 hp – with Euro-2 cleanliness.  R-bike paradigms like the Paralever shaft drive and single-plate clutch are there, and the BCR had niceties from Öhlins front and rear, plus a steering damper, carbon belly pan, and Laser exhaust system.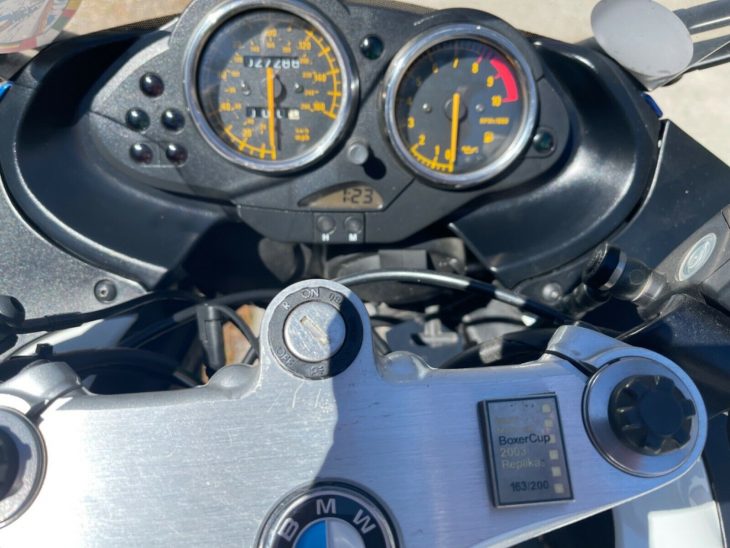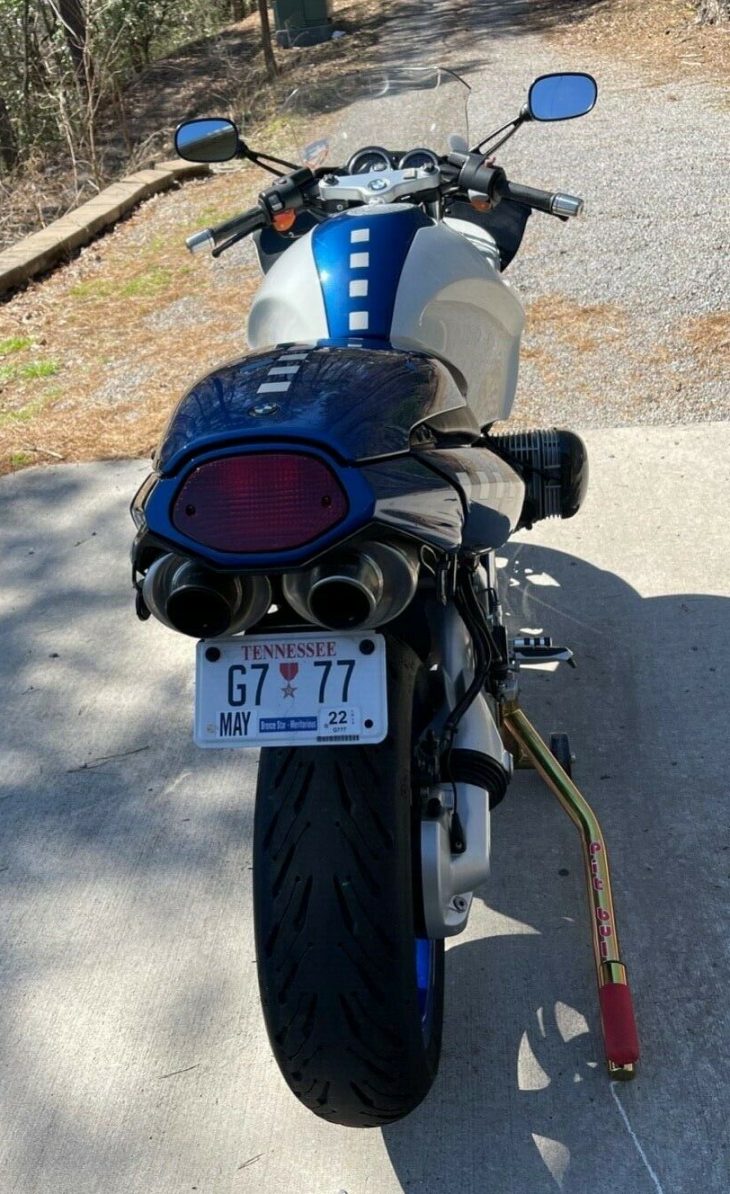 This R1100S lives pretty close to the Tail of the Dragon, and like so many BMW's looks to have been ridden – carefully – but not home collecting cobwebs.  27,288 miles show on the clocks, and while the pictures need help, the bike looks stock and undamaged.  Comments from the eBay auction:
Special edition. number 163 of 200 produced. A ridden example with a few minor paint imperfections but very nice condition. As original except Stainless "cat" eliminator. Never down! Recent full dealer service including brake fluid flush, less than 1k on new Pilots, "Pit Bull" stand included.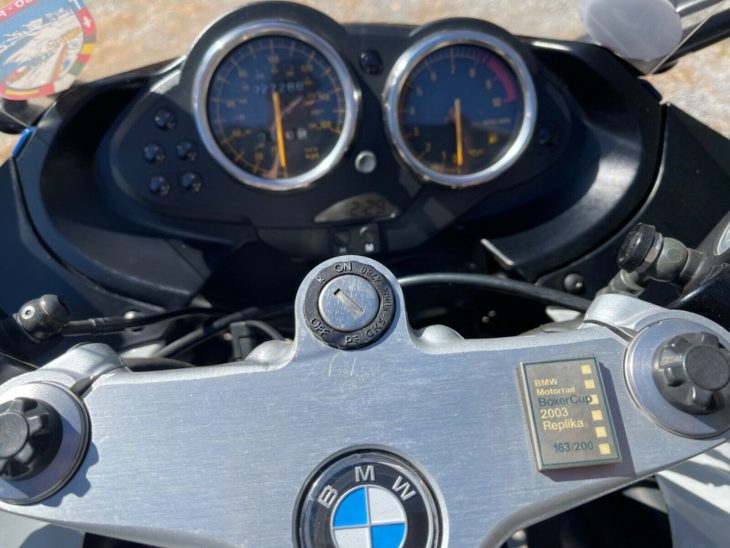 Reviewers were undecided whether the Replica was worth all the extra Euros, but it did put a sharper edge on one of the best all-around sportbikes.  The Dragon calls for lighter and smaller, but the ride over would more fun on the big Beemer.  Even at 28K miles, this one will probably go double that before slowing down.  A back seat bag or backpack would hold enough for a weekend away, or leave it all home and go credit card camping.  Whichever way, but yeah – ride there.
-donn