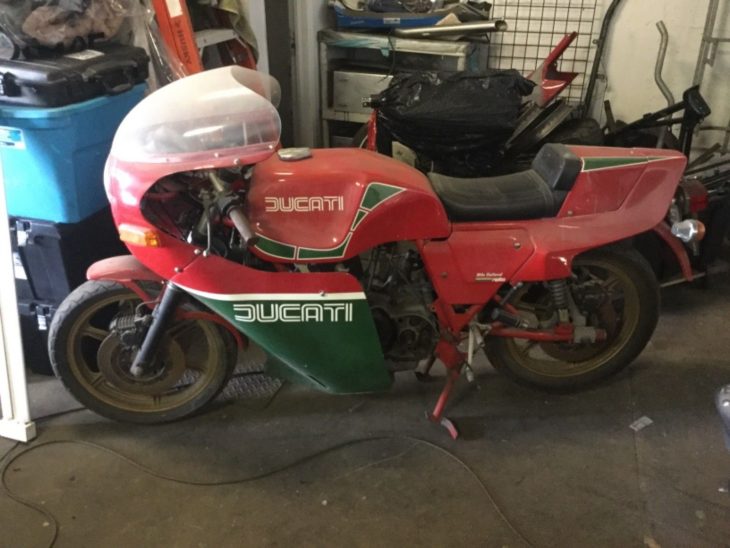 This 1982 Ducati 900 MHR has certainly seen better days, but if the seller is to believed, it comes with an interesting international history and has met the family and friends of its iconic namesake.
Let's swing back to the whole "better days" thing right quick before we go much further. The engine appears to be in pieces, though the bottom end is in the frame. Apparently, a noisy gearbox bearing prompted a teardown, but a fly-by-night mechanic seems to have halted progress immediately thereafter. The seller says all the parts are safely stored, but they'll need a thorough inspection before they get stuck back together.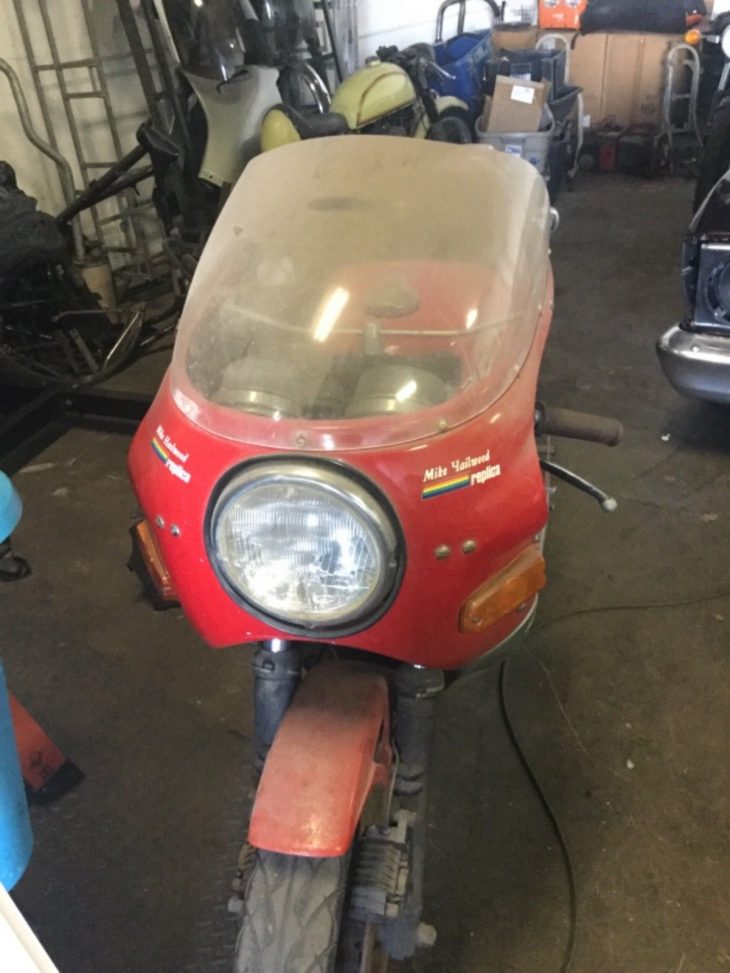 Still, if the layer of dust is indeed just a layer of dust, and the parts have been stored properly, there is no reason to shy too far from this project. It is still pretty far from being a basket case, and in good condition these bikes are truly glorious.
The engine is the 863-cc unit from the contemporary 900SS, in this guise fed by two 40-mm Dellortos. The 1982 bikes were the second iteration of the MHR series, which was born in 1979 to commemorate Hailwood's 1978 win at the Isle of Man TT.
From the eBay listing:
Here is your chance to buy an extremely rare Ducati that simply does not come up for sale very often. I have owned this bike for over 25 years including back in Australia and brought it to the USA over 15 years ago. I never bothered to title it here as it was in my personal Ducati collection and I rode it very rarely, it had a noisy gearbox bearing on 5th gear so I gave it to a friend who was starting his own European bike repair shop and he was going to take his time and replace the bearing and freshen it up a bit…5 years later I had to take it back in the condition you see it here, I have all the parts safely stored in a plastic tote and it is complete, and the engine covers etc have all been polished. This motorcycle was invited to a special event of hailwoods held at daytona speedway where I got to meet nobby Clarke, Pauline and David hailwood and they all signed my tank, sadly those signatures have all faded but there is pics on the internet somewhere of the meeting and then signing my tank, I also got to ride this bike in the procession lap on the banked track where I got to open her up..I always swore I would never sell this bike and if I don't get the money I'm asking I doubt I will.this is a matching numbers bike.. I have taken pics of the bike before I cleaned it…it has been in my air conditioned warehouse for the last 10years and will need a good going over, new Tyres etc…cleans up extremely well..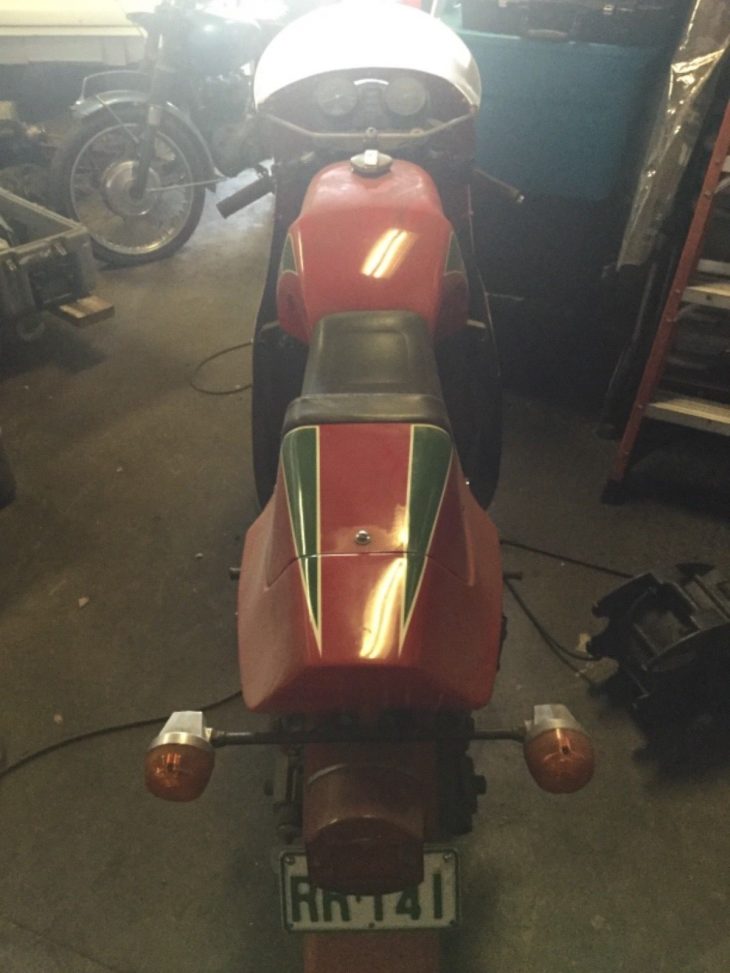 With a $30,000 starting bid, this machine demands the attention of a well-heeled and very dedicated collector, but should be worth a thought if the sale price stays fairly close to that mark. Let us know in the comments if you think we're taking crazy pills.