Along with serving as Ducati's skunk works and occasional racing department, the N.C.R. motorcycle design studio and fabrication shop made ( and continues to make ) some very special road machines. This commemorative of Mike Hailwood's 1978 TT win is located in Italy and seriously collectible.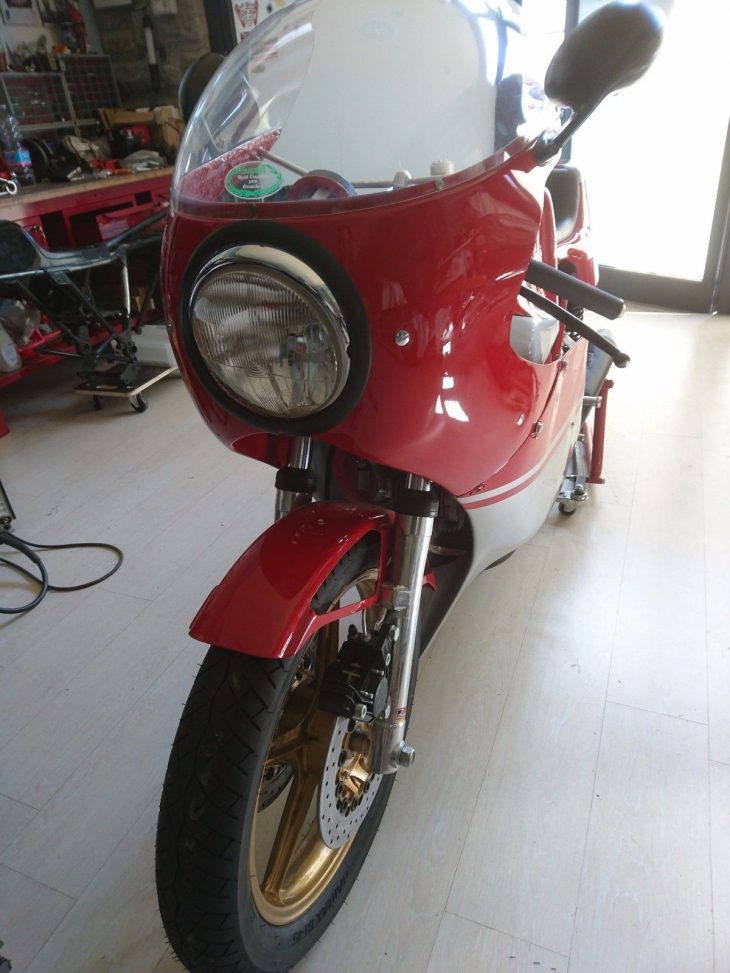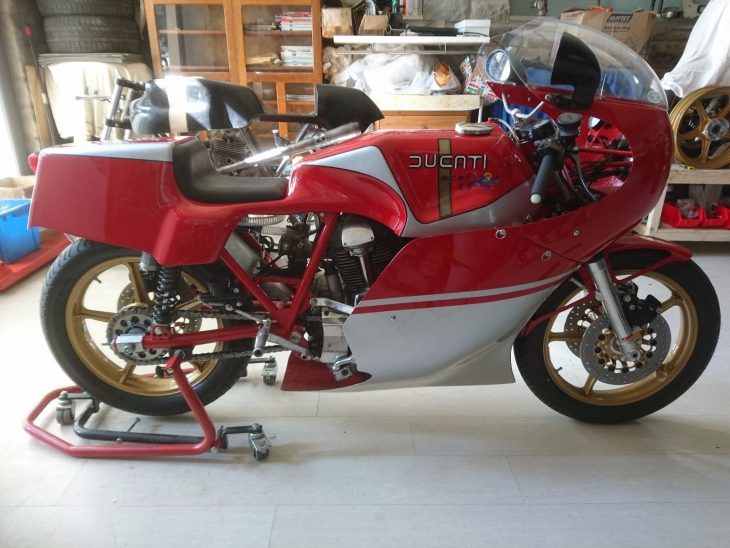 So rare that this might be a unicorn or one of just a handful, this N.C.R. was evidently built in the early 1980's on a 1978 900SS donor, using the aircooled 864cc bevel-drive engine.  Race fabricator DASPA built the frame, with bespoke suspension, Brembo single-puck calipers, N.C.R. exhaust, and fairings from a factory 1979 MHR.  The cockpit is race-derived with only a rev counter under the windscreen, clip-ons and rearsets.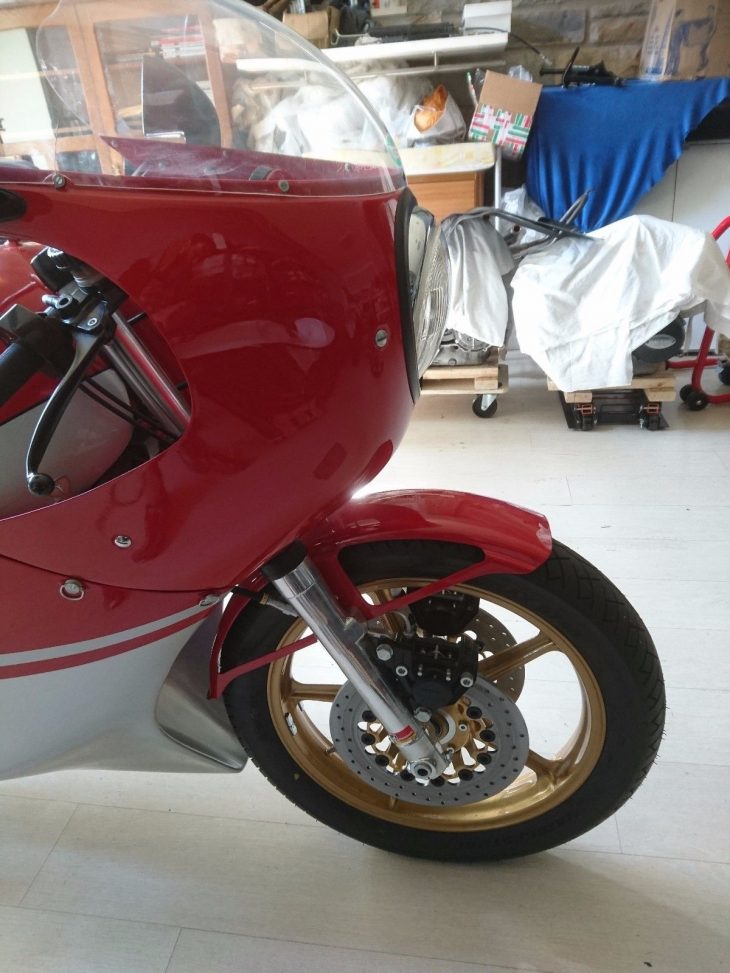 From an Italian eBayer showing some Ducati parts and fine watches, this N.C.R. fibs about its age, the bodywork having rich color and many aluminum parts polished up.  From the eBay auction:
This pristine example underwent the works of Nepoti & Caracchi Racing in the early 80's, using an original 900SS as base platform, to become a street version of the NCR race motorcycles that were racing those days.  1979 model tank-seat and fairing, original, original paint ( fairing has been retouched recently to correct small issues like chips here and there not from falls ).  DASPA frame. Campagnolo magnesium rims ( recently checked and repainted ).  NCR racing exhaust 2-into-1.  Dell'Orto carbs. mild cams.  Veglia tacho is original from period not recent replica, and has both kick and electric starter, which was a common combo for "endurance" configurations at those time.  Everything works perfectly on this Ducati, motor sounds great, no strange noises, no smoke, no oil leaks.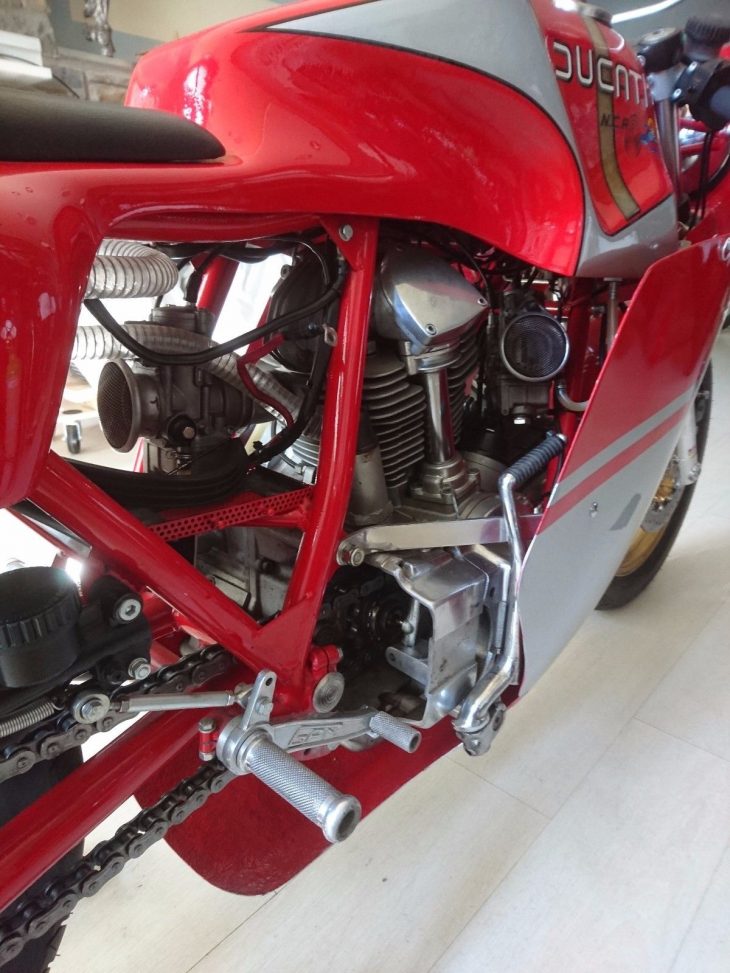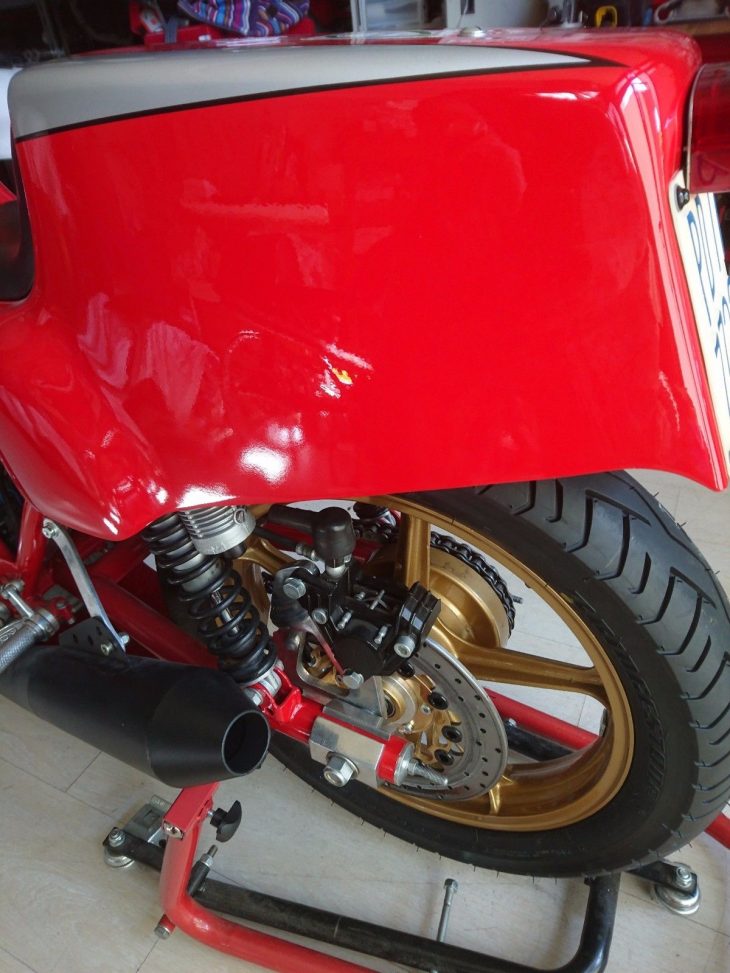 Started in only 1967 by Bolognese founders Nepoti, Caracchi and Rizzi, the R stood for racing after Luigi Rizzi parted ways with the company.  Since then they have built and managed the racing of many Ducatis the corporation didn't have time for, and more recently created some exquisite designer road machines.  Likely a side project for a special client, this 900SS is an interesting mix of late 70's and later MHR hardware, with a nice helping of N.C.R. unobtanium.  It has turned a km or three in the past and wouldn't hurt to be ridden a bit on its way to the display stand...
-donn