There are exactly no words I can type that will more accurately or adequately describe the bike before you than Hunter S. Thompson's legendary CycleWorld review. So, before you go any further with me, please give it a read.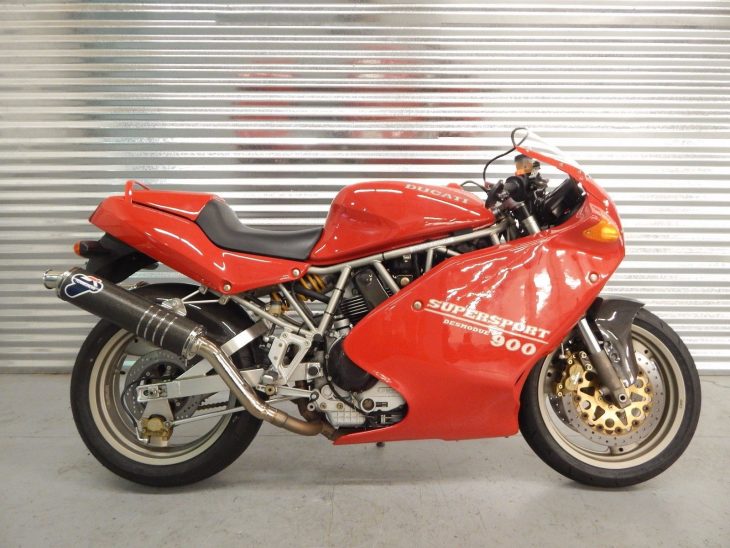 Keep in mind, readers, that dear Dr. Gonzo was scared silly by a bike that pumps out a paltry-by-today's-standards 80 horsepower. That isn't cause he didn't have the stones; think of it as a testament to what you really need, and where the line that delineates normal from excessive actually is.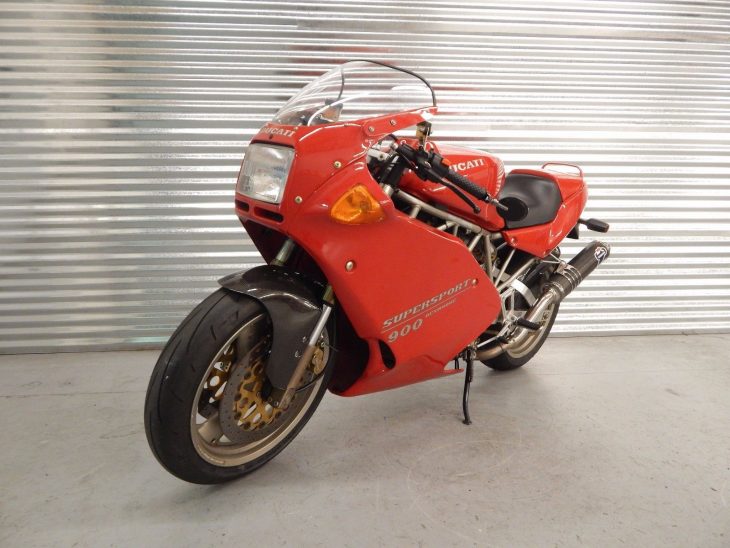 The Ducati 900SS/SP you see before you, number 321 of the production run, is in excellent shape and has been very well kept over its 22-year, 18,000-mile life. The sellers give scant details, but says the bike  recently was serviced and wears a brand-new set of Dunlop Q3s. They do not mention the all-important timing belts.
http://bit.ly/2lpMKZJ
From the eBay listing:
Super Clean and well maintained 1995 Ducati 900 SuperSport SP #321, Termignoni Slip On Exhaust, Carbon Fiber Front Fender, Rear Fender Hugger, Belt Covers and Clutch Cover, New Dunlop Sportmax Q3's, frsh oil and Brake and Clutch Flush all services are current. This is an 8.5 out of 10.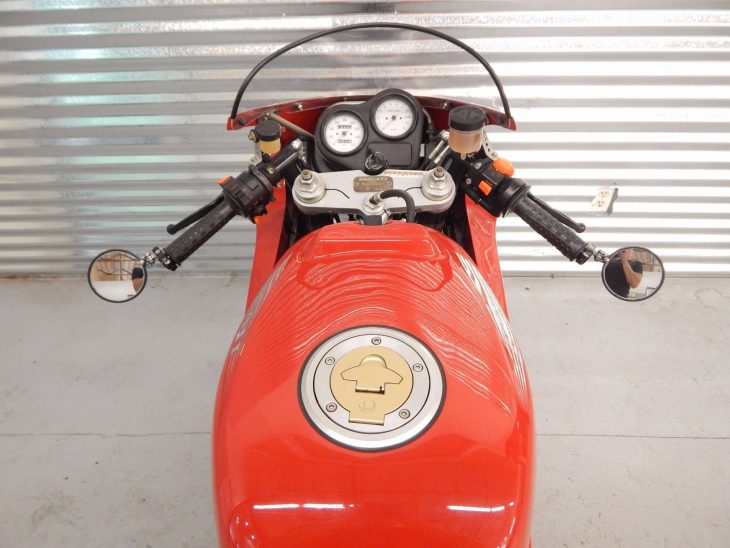 With a Buy-It-Now just north of $7,500, this bike cannot be called inexpensive, but already is an icon, and its rarity and desirability will climb in equal measure.