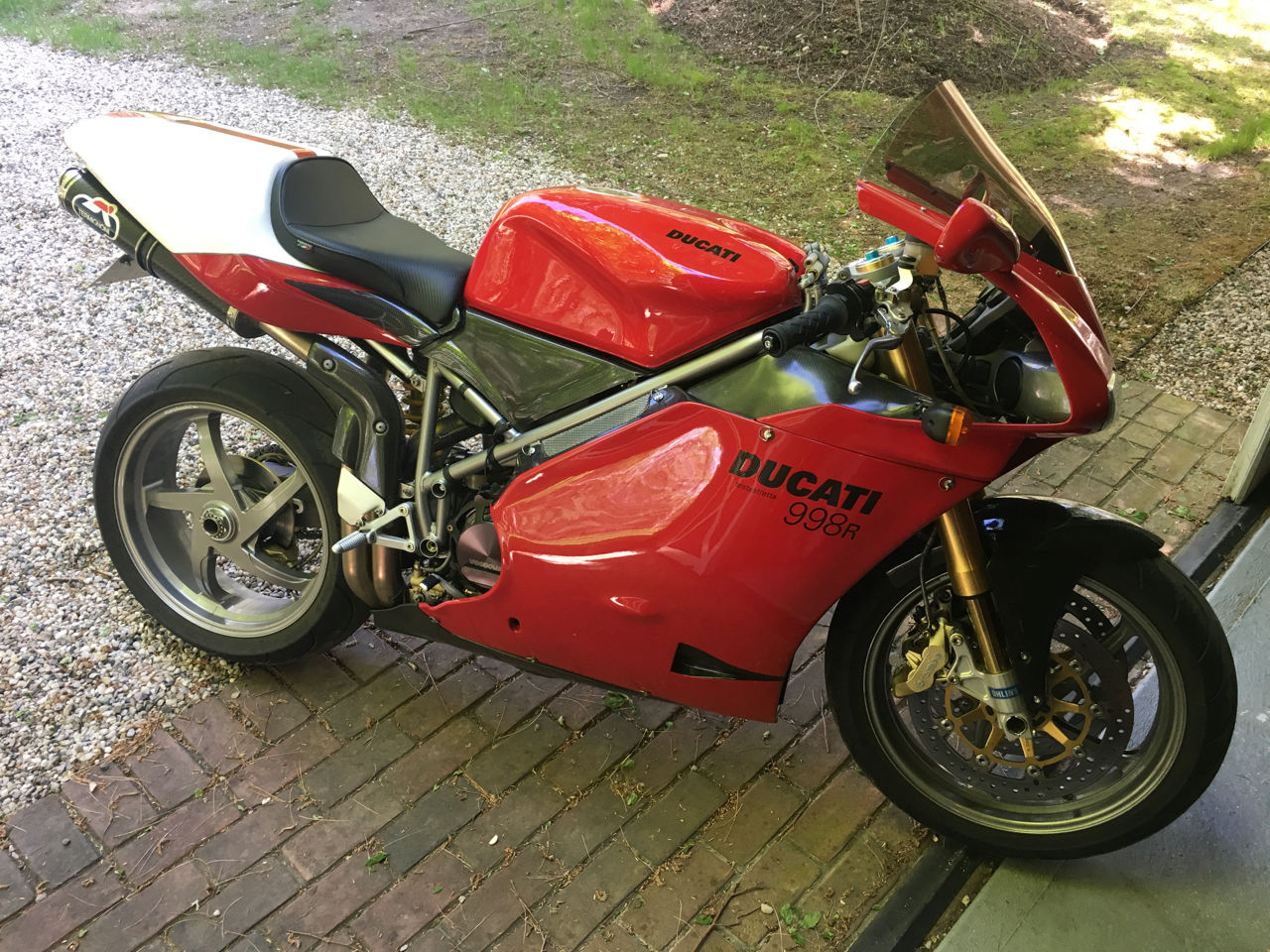 Of all of sport bike manufacturers, Ducati seems to have been the only one that focused on a single concept: a luscious, 90 degree twin with desmo valve actuation. From that point onward, anything goes – and Ducati went truly radical in evolving the concept. From the original two-valve, air-cooled twins to the legendary 851, to the groundbreaking 916 series, Ducati invented – and then reinvented – their version of the superbike. And since 2000, the bike to have within the Ducati lineup has always been the "R" model. The R designates something special, some mad technical wizardry under the covers, and lots of carbon fiber. Once the stuff of aerospace, carbon has become the foundation on which fast motorcycles are born. Today's example is a 998R, the second "R" in the series (following the 2001 996R). This model is seen by the Tamburini faithful as the last of the 916-derived bikes. The oft-scorned (yet successful) Terblanche-designed 999 was waiting in the wings.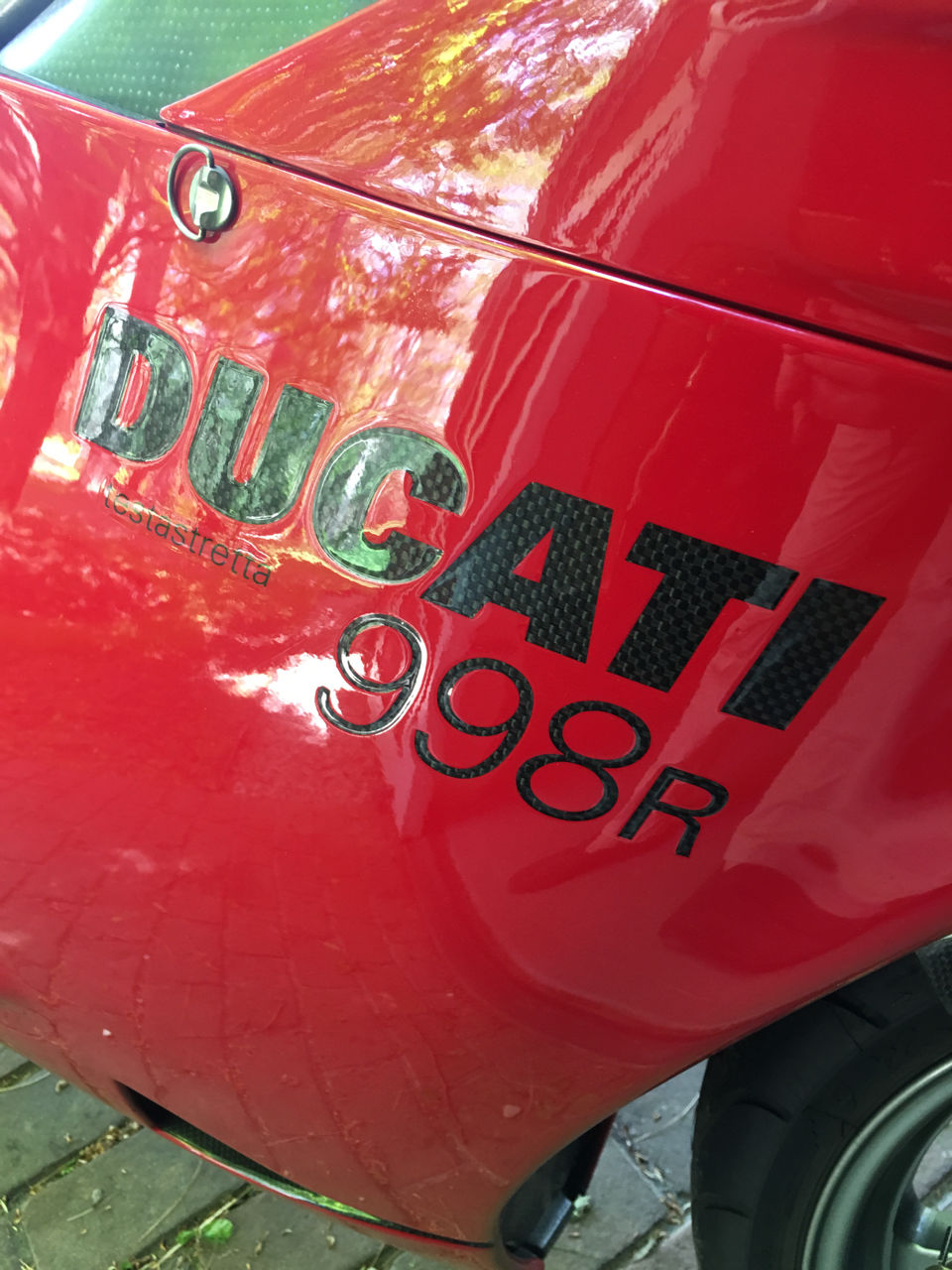 Unlike many badge-engineered models (i.e. branding and "limited edition" number plate), the R bikes are special; they vary drastically from the standard Ducati models. In the case of the 998R, that means a different set of engine cases with a deeper sump, a significantly different bore and stroke (104.0 mm × 58.8 mm – which actually displaces 999 cc), and trick titanium internals. This is the Testastretta engine evolution that would go on to power the 999R. Body panels are carbon (in addition to the front fender and entire tail section), and suspension components are heavily upgraded. In this case, you can expect nothing but fully adjustable Ohlins units front and rear. Wheels are Marchesini Corse, saving rotational weight over non-R pieces. Weight was down over the standard model, while power was up: expect about 403 lbs dry and 136 HP.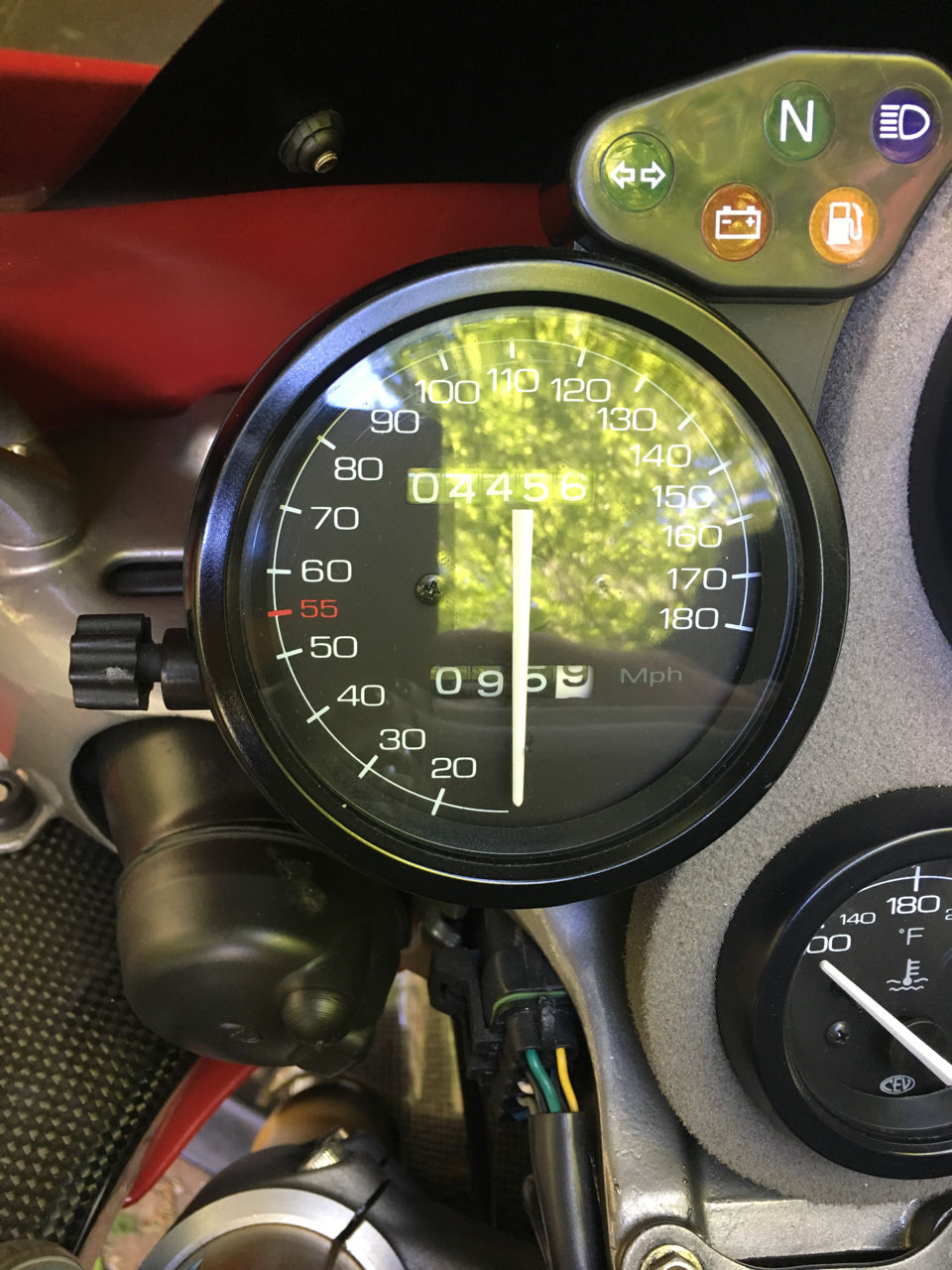 From the seller:
For offer here is a spectacular 2002 998R with 4400 miles.
There is tons of information and specs on this bike easily found – numbered, low production race-spec bike with Titanium Corsa internals, Carbon bodywork, etc. This is a an excellent example that is set up to ride with a Sargent seat and upright clip-on's. Other mods include a period Casoli Carbon tail section, Woorcraft clutch cover. Full Termignoni exhaust, Marchesini Magnesium wheels, Ohlins suspension. Bike has been fully serviced by ECS in Middletown NY – fresh tires, belts, fluids and needs nothing. Truly a beast – immense power and feather light chassis and handling makes for a totally unique ride. A few original parts accompany the bike – there are minor blemishes here and there, but overall excellent original condition.
This 998R looks pretty clean for its age. The mileage is not excessive, nor has it been a garage queen. Part of the mileage equation is likely due to the aftermarket risers, making what is normally a torture rack a bit more comfortable on the street. On the plus side the seller notes a full service, including belts. This is a big deal, as Ducati services are not cheap, and skipping the service cycle can result in very expensive noises. From the sounds of the ad, this bike is ready to hit the road (just make sure you find a nice, curvy one).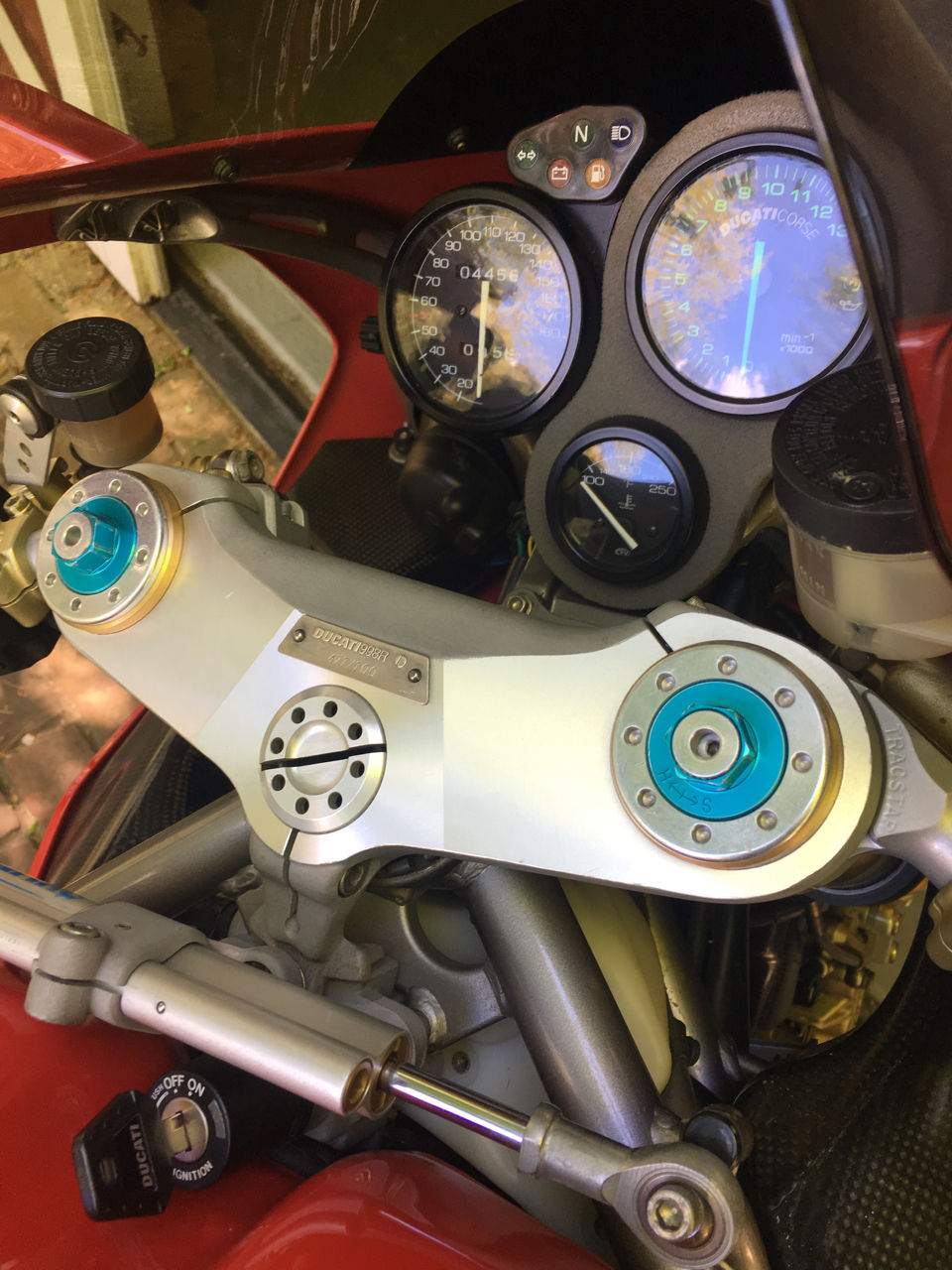 The last of the 916-era R bikes do not grow on trees. They do not pop out of the woodwork every day, nor are they cheap. Like all great homologation bikes, this R is rare…and expensive. Bidding is already up to $20,000 USD, and there does not appear to be a reserve in sight. How high will this one go? We won't know for a few days yet, but check it out here if you are interested. Good Luck!!
MI