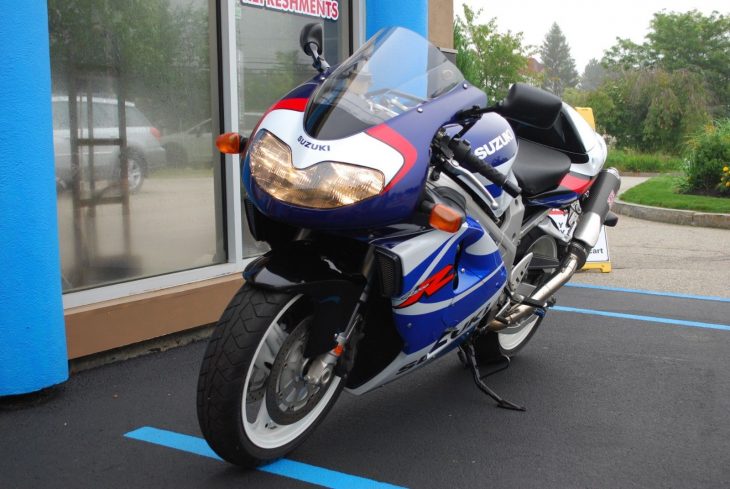 By every objective measure, the Suzuki TL1000R fell woefully short of its design brief over its six-year run, missing the mark as a world-dominating superbike, Yamaha R1 competitor and genre-defining street machine. Plagued by its porky waistline and relative lack of power, and dogged by horrifying tales of its disappointing rotary damper rear suspension, the TL was a dud next to its contemporaries.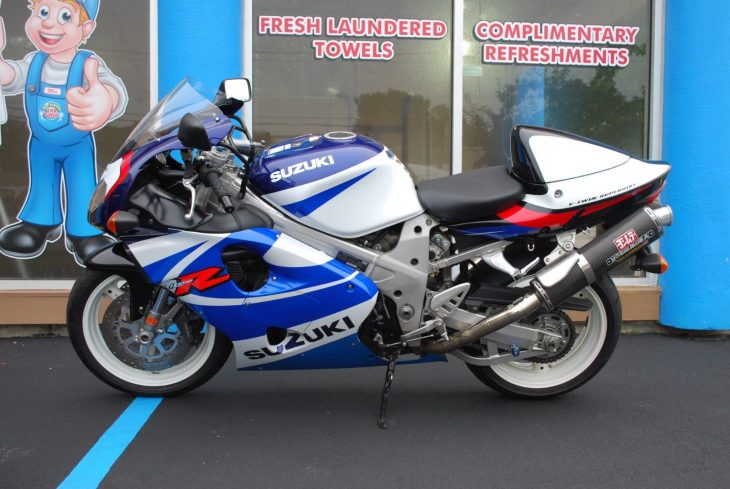 All that said, the bikes are not without their merits. As street bikes in the hands of mortals, they're a comfier alternative to the likes of the Honda RC-51, a cheaper, lighter and more powerful option than a Ducati 996, and still offer a scorching, torquey v-twin between the frame rails. They may not have been World Superbike conquerors, but that doesn't make them all bad. To top it off, nice ones are cheap when compared to a 996 or contemporary R1, and there's plenty of intel floating around on how to get out from under the stock suspension.
This 2000 Suzuki TL1000R has done a fair number of miles, but looks like it was babied. The pictures are a little thin on the ground, but from what we can tell, it is exceptionally clean and honest. Its owners apparently never worried too much about the rear suspension, which for street duty should be fine.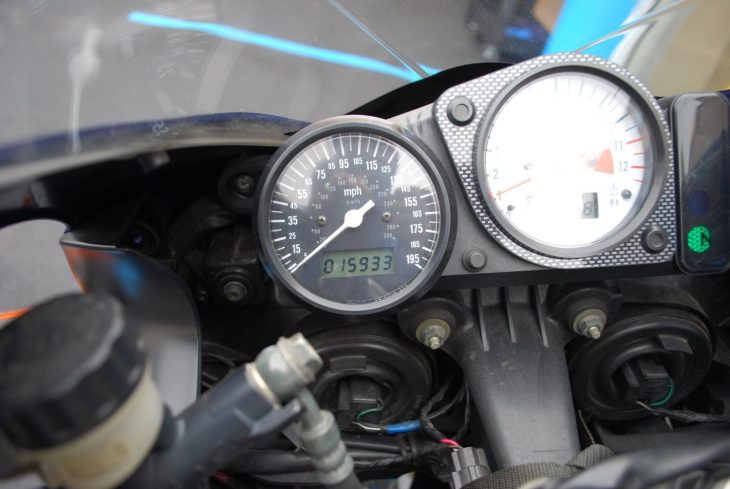 From the eBay listing:
For sale is my 2000 TL1000R. I have owned this bike for 3 years, always loved the big twins from Suzuki !!! I have personally known this bike since it was purchased new from the dealer. The original owner was an adult local dealership employee and friend of mine (cycle enthusiast). Second owner was another friend of mine (car collector), the bike was ridden sparingly by him. #3 owner is me. This bike has never been crashed, tipped over, on its side. This bike has never slept outside. Always loved and cared for by mature owners. I do have the stock exhaust on hand if desired. The bike is Thunderous with Yosh. If you have been searching for 1000R this may be your bike. I encourage that you contact me with with any questions regarding the motorcycle or sale conditions prior to placing any bids. If you are uncertain or unclear of anything please call me. I am not a big email guy, calls are the way to go to connect with me faster. Please read the terms and conditions below prior to any bids. SIX ZERO THREE 674.5572 cell.

Terms and conditions of the sale.

A deposit is due with 48Hrs. of Auction close in the amount of $500 via paypal.

Final payment within 10 days of close of Auction.

Payment is due in Cash-In-Hand in person or Bank Wire Transfer only.

No cashiers checks. No money orders. No Paypal for entire payment. Zero exceptions.

Shipping is the sole responsibility of the buyer. I will assist in any logistics necessary.

I am not a dealer, I am not a bike hustler, I dont really care to sell the bike. I am a serious guy that is super easy to deal with. Again please CALL if you have any questions.

Thanks !!!
For $5,500, this TL is probably near the apex of what these bikes are worth, but it's unlikely that you'll find one quite this nice on your local Craigslist.