Update 7.31.2018: Price reduced to $18,000 USD or best offer. Good luck to buyers and seller! -dc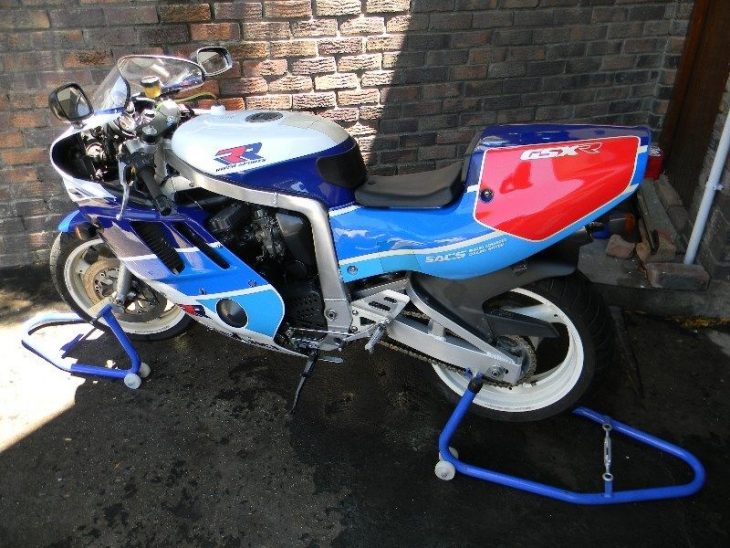 The formula for out-of-the box racers has ever been simple: take the street bike, throw in more air and fuel, nip, tuck and trim, and generally make everything less comfortable. Then, cut production, raise the price and call it a special edition. Yamaha is in the midst of making history with its unbelievable R1M, but before all that came the 1989 Suzuki GSX-R750RR.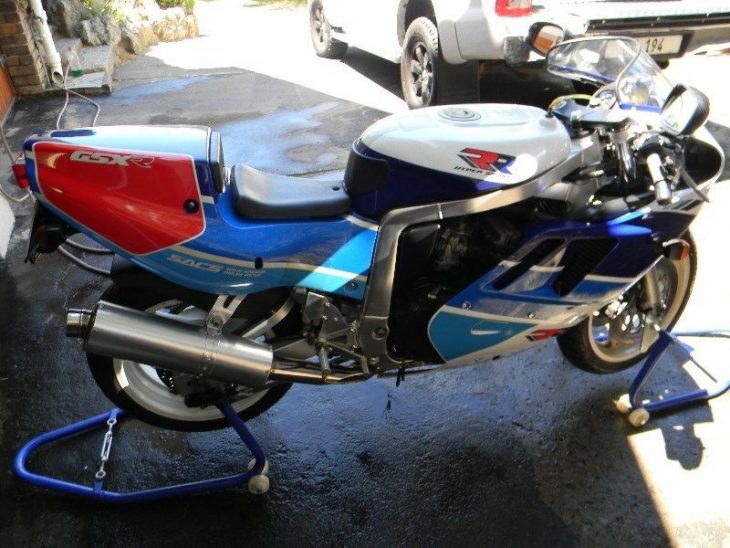 It weighed less than the normal version, and went back to the original Gixxer's longer-stroke motor. It was aimed at amateurs and club racers, but could be run as a straight-up streetbike. Not that you'd be able to stomach the agony for more than a few minutes at a stretch, but that didn't matter, did it?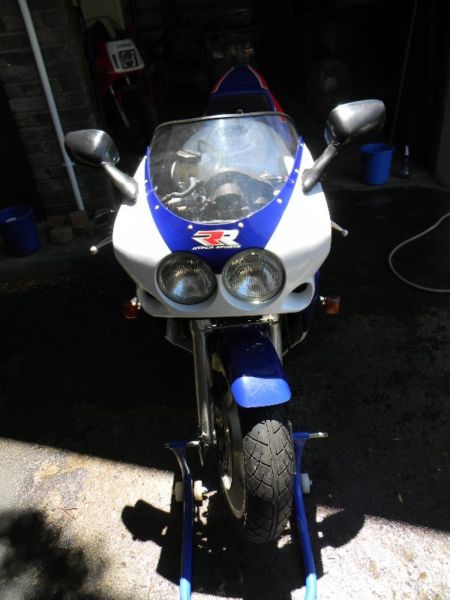 Today's featured listing is a gorgeous example of the model, despite having covered an almost alarming 15,500 kilometers. It's one of a very few that got imported to South Africa, which is where it resides. It's an early bike at number 47.
From the seller:
For sale, this very rare and collectable 1989 Suzuki GSX/R750RR Limited Edition, race replica. Only 500 produced worldwide! This is number 47. Excellent original condition. Even though this is a Japanese model, it has been fully de-restricted and makes full power i.e. Carbs and Jetting, Exhaust, Ignition module.Completely original except for de-restriction. Perfectly maintained, Never raced, Never dropped, Unrestored. Recently serviced and all fluids changed

For avid collectors only. No chancers please! Call Robbie at : 082 4100787 or e-mail directly to boss@bolandbikes.com. R250 – 280K Reasonable offers considered.
The price is listed is now $18k USD obo, which is before you pay to import it, assuming you don't live in South Africa. These things are on their way up, and the way Japanese bikes have been trending, that doesn't seem poised to turn around any time soon.