With apologies to RSBFS readers nearing, at, or possibly over the ripe age of this pristine GPz550 (did I cover everyone?), 40 years old in the sport bike business might as well be 80. And yet in the early 1980s (that's right – depending on your musical preference it was the same era Ozzy bit the head off of a bat, Michael Jackson released Thriller, and Olivia Newton-John's Physical hit #1) this mundane Kawasaki was as close to the pinnacle of middleweight performance madness as could be. Today there are few survivors that present this well. And despite Kawasaki's attempt to produce more of these bikes than the competing examples from the other Big Four, this is a rightfully rare find today.
With DNA solidly rooted in the KZ550, Kawasaki breathed life into the air-cooled, two-valve mill with bumpier bump sticks and higher compression. New technology in the form of solid state ignition juiced up the spark, and Kawasaki added an oil cooler to help keep rising temps at bay. The net result was a respectable 57 HP. On the chassis side, the new bike was fitted with beefier, adjustable forks, and triple disk brakes were added all around (replacing the KZ's single front disk and drum rear brake). The '82 onward bikes enjoyed a new single-shock rear suspension. Signifying the sporting intent of the new model – now known as the GPz – a bikini fairing was fitted. And with that, Kawasaki invented an icon that would live on for generations.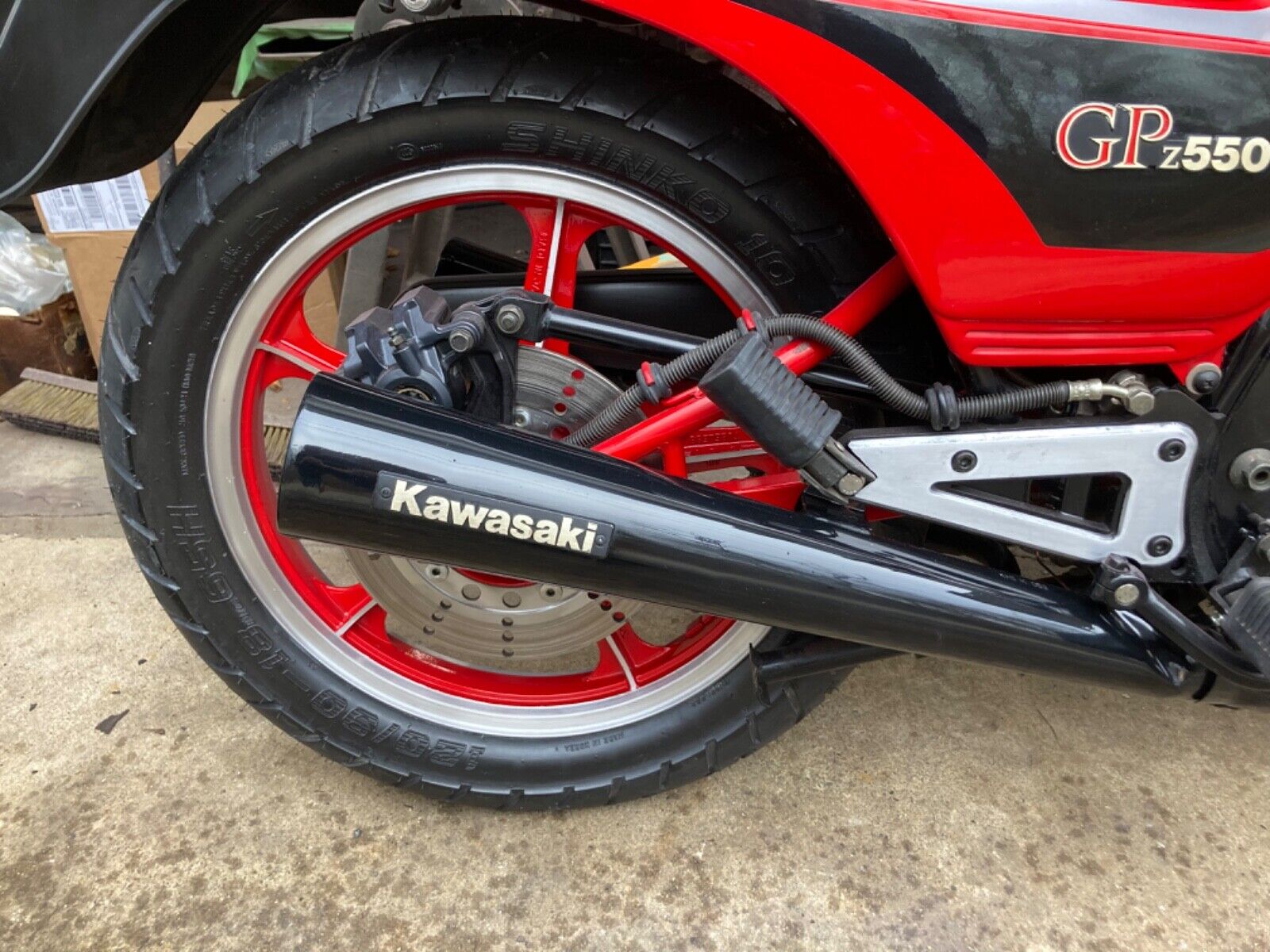 From the seller:
1983 Kawasaki GPZ550. Very rare find in unmolested condition. Only non original parts are tires, battery and o ring chain. Fresh out of 18 year storage from original owner. Will come with original title filled out by original owner but not assigned. Video is available on YouTube under my username theoriginalmungaman. Starts and runs as new. This is a legitimate #2 bike. Could be displayed in a museum. You can text me for specific questions or photos. 774-246-9884. I have a shipper who is cheaper than anyone and will assist.
The seller has noted a start-up video of the bike, which is shown below:
---
---
It is incredible to think that this (by today's standards) humble bike could spark off such a fierce middleweight arms battle, but that is exactly what occurred. Honda upped the sport bike ante the same year with the VFR (initially a 750, then necked down to 500cc to create the mini-ceptor), and Yamaha and Suzuki followed suit. But lost in the intense battles for mid-sized supremacy were the machines themselves; time has not been kind to hand-me-down motorcycles, anything that was fast and cheap, or miles of black chrome (a key Kawasaki ingredient during this time period). Yet this one survived.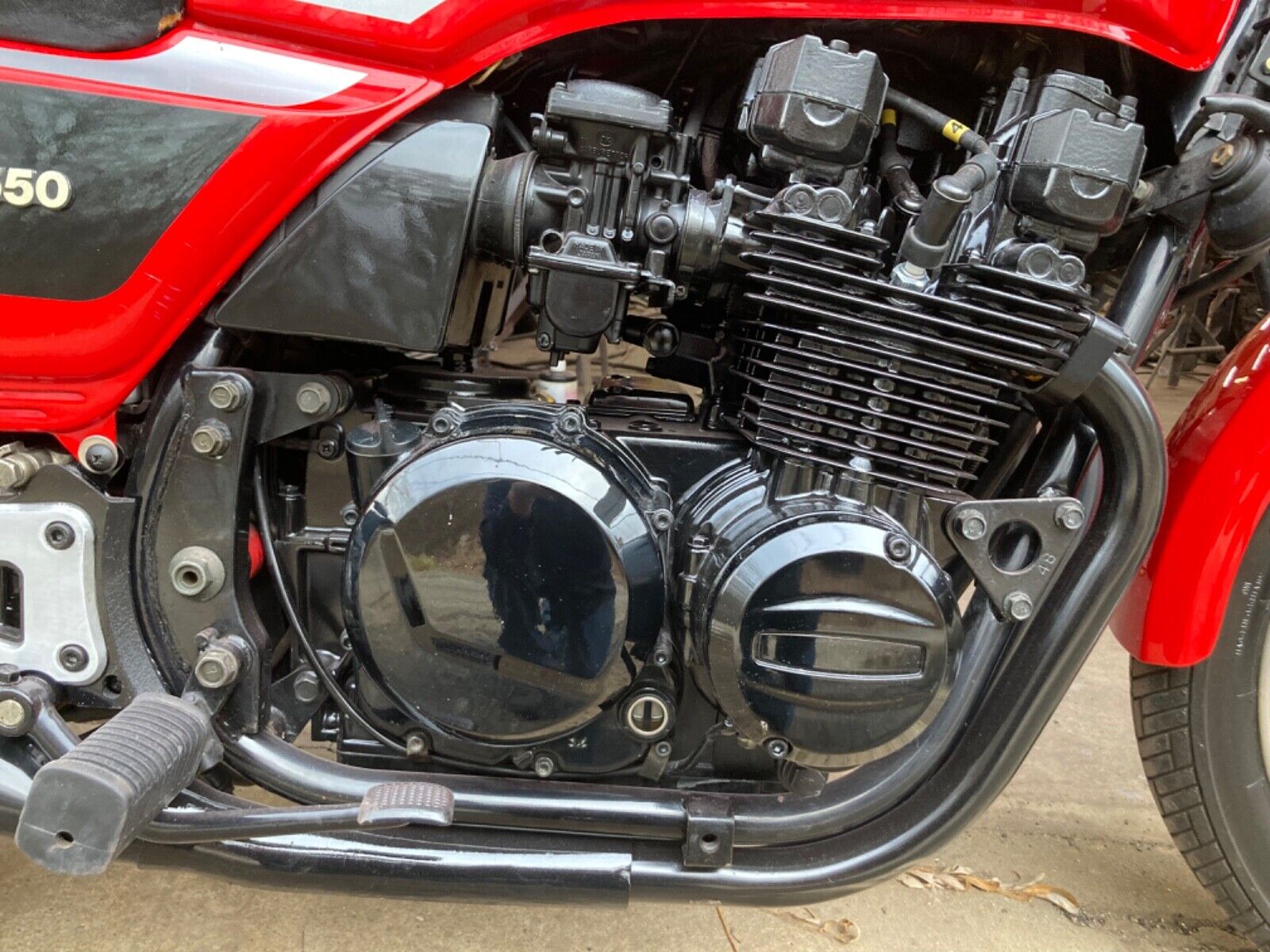 Today's example is a 1983 model GPz550. It shows a tick over 12,000 miles on the odometer, but otherwise looks clean and original, right down to the dual exhaust pipes, bench seat, stickers and turn signals. Recently brought out of storage, this nicely aged beauty is looking for a new home. Check out all of the details here, and be sure and jump back to the comments and share your experiences with this model. Did you have one? Good Luck!!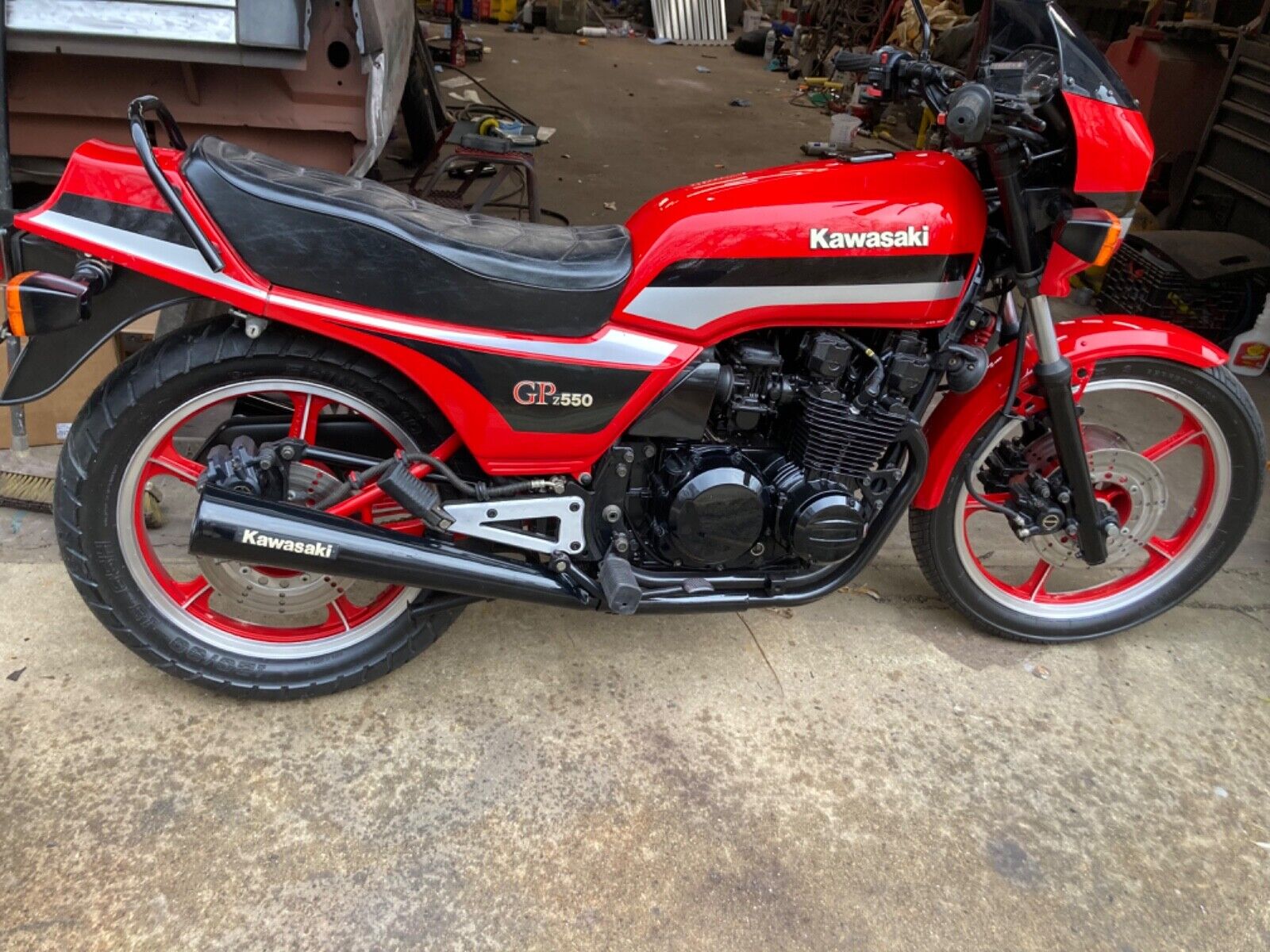 MI