Update 4.11.2018: Sold in a day! Congratulations to buyer and seller, both friends of the site! -dc
The early '90s were a special time to be a sportbike enthusiast, as myriad racing series commanded wide audiences, and the big bike companies were busily trying to outgun each other every year. In '92, the Yamaha's FZR line was in the prime of its street dominance, with bikes in three engine classes winning the hearts and minds.
This 1992 Yamaha FZR1000 is a true time capsule to that heady era, having been ridden sparingly in its 26 years and stored fairly carefully in that time. It has been treated to a few aftermarket touches, including a Yoshimura can and appropriate jetting, but they are all reversible and period-correct.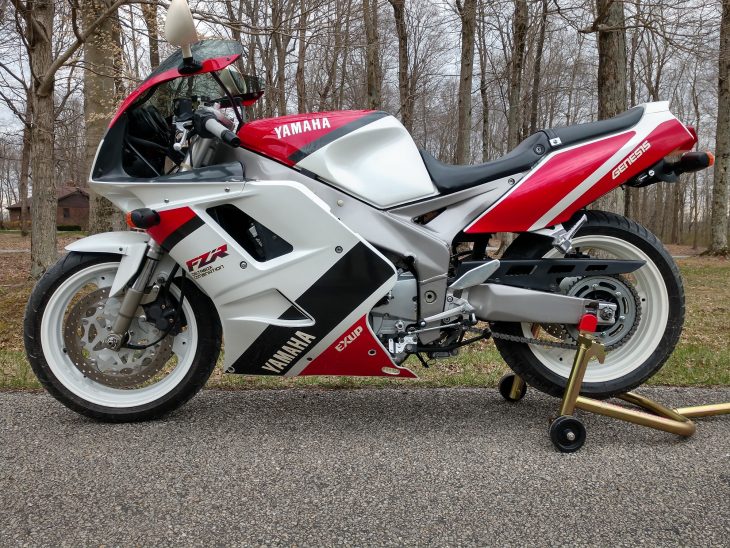 As it sits, it is collector quality, and has been treated more as a display piece than a rider with its last two owners. As a consequence, it'll need tires to be a regular mount. We'd probably give the mechanicals a once-over, too, though the seller says it runs and rides well.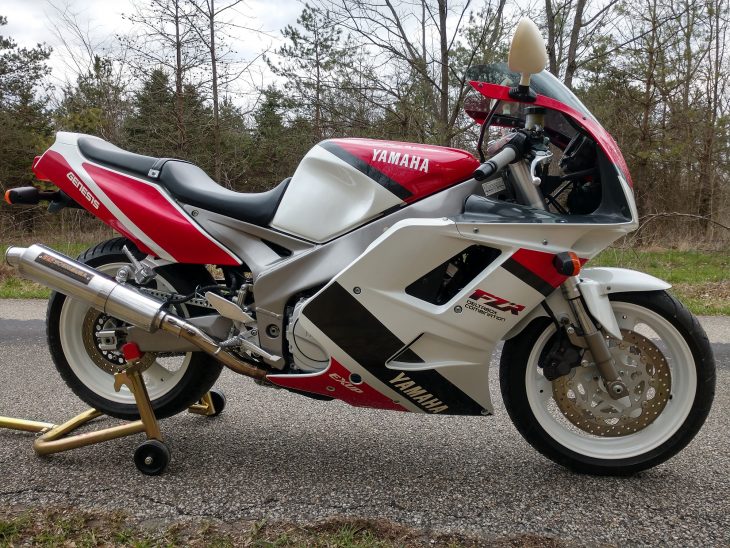 From the seller:
1992 FZR1000, 3rd owner. Original owner was a mechanic at a Yamaha shop and the second owner was an older gentleman who had 2 of these exact same bikes for years – he had sold off the other one a couple years before I bought this one from him. Original except for the period-correct Yosh slip on (original muffler in good shape is included with sale, the Yosh has good packing and is not obnoxiously loud), jetting (runs nicely with the Yosh, warms up quickly), windscreen, slightly cut rear fender (license plate mount not altered) and tires. Bike runs and rides as it should. 16k miles. Tires have plenty of tread but are old – I'd replace them if you're going to ride it – I've only putted around on it. All original fairings/paint. The bike shows no evidence of being down while moving but there are some minor imperfections in the fairings – I took closeups of every flaw I can find. Previous owner said the original owners garage was over-filled with bikes and that was the cause of the imperfections. See pics for details.

Overall this is an extremely clean, original bike, clear title in my name, not much else to say really. I have several (too many?) other bikes and want to thin the herd a bit. Located about an hour east of Cincinnati. I make occasional trips to Atlanta and could meet a buyer along I-75 between Cinci and Atlanta if that helps, or I can work with your shipper.

Price: $4800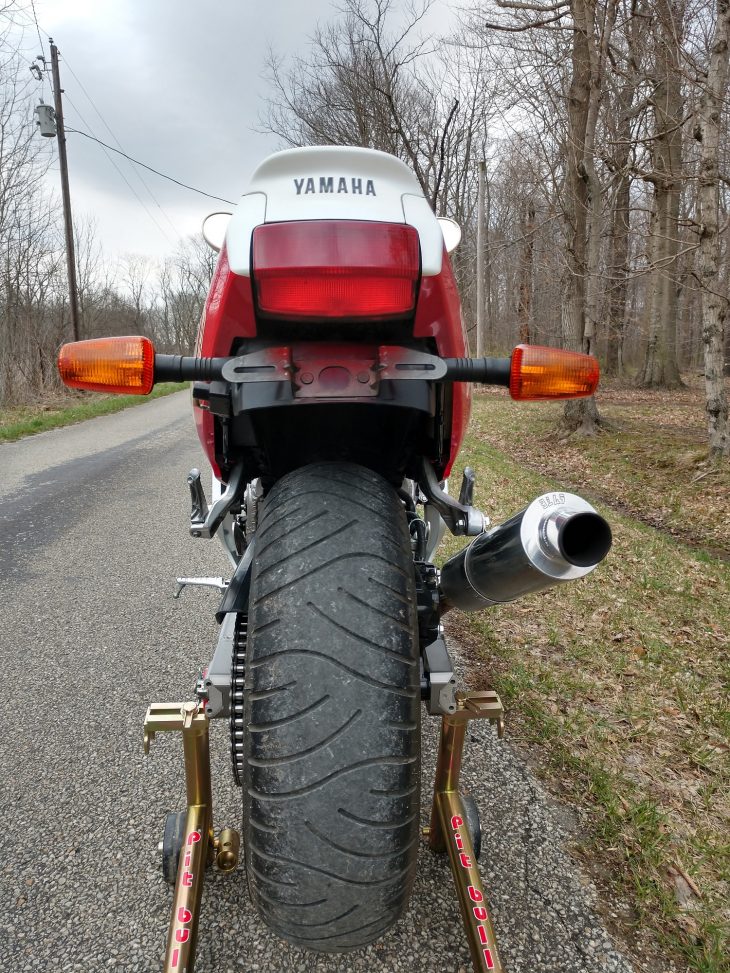 This bike stands out for its condition and originality, which have become hard commodities to come by for bikes like this on the open market.
-Aaron
Note: Billy asked that comments remain open on his Featured Listing. Feel free to ask questions! -dc