Update 12.30.2014: This OW01 is back on eBay with a buy-it-now of $20k. If you missed it the first time, this is a very reasonable buy! -dc
Because the specs and overall silhouette for the Yamaha FZR750R are misleadingly similar to the regular FZR750 and don't feature an exotic engine configuration like the Honda's RC30's gear-driven V4, it might be easy to overlook the OW01 as simply a warmed-over FZR. But it's every bit as exotic as its rivals, boasting pure racing guts and high-spec bits throughout.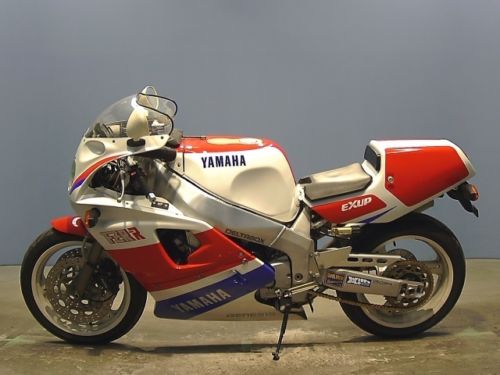 In fact, with only 500 made between 1989 and 1991, it's fair to say that the OW01 is even more rare and desirable than the RC30, although it was not nearly successful in racing as the Honda.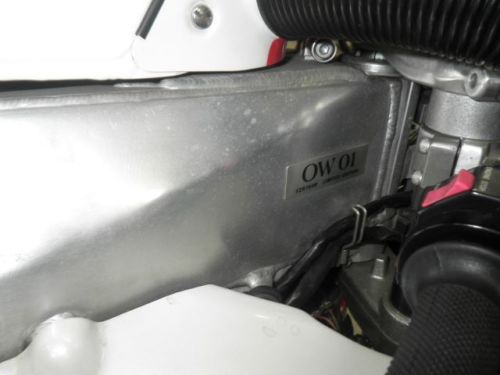 Because while it might look like a fairly standard FZR, everything about the OW01 is "bespoke": castings of magnesium, internals of titanium, bore x stroke not shared with any other production Yamaha, flat-slide carbs to fed fuel, and even the frame, while looking stock, was made from higher-quality aluminum. The bike featured Yamaha's signature five-valve heads and midrange-fattening EXUP valve that gave the motor a surprisingly street-friendly drivability, assuming you kept in mind that the flat-slide carbs couldn't just be whacked open at low revs…
From the original eBay listing: 1989 Yamaha FZR750R OW01
The OW01 was Yamaha's answer to the Honda VFR750R RC30 and is much rarer and exotic. When launched for 1989 in the UK the OW01 cost a staggering £12,700, more than twice as much as an FZR1000, with the optional race kit adding £2,415 to the price. Just 197 made their way to the UK, and only 88 were road registered, many of which went straight into collections. By way of comparison, the Honda RC30 cost £8,499 but its race kit was considerably more extensive and expensive. (Yamaha included much more race-orientated trickery as standard, hence the difference). To put all that into perspective, the 2014 list price of a Yamaha YZF-R1 superbike is just £12,399 .

We bought this example in Tokyo and it is frame #648. It is in excellent condition and has travelled just 4,700 miles or 7,600 kilometers. The OW01 is super collectible, we have another example on display in our Auckland showroom which has travelled just 2,800 kilometers. The OW01 is better than stocks or money in the bank we think.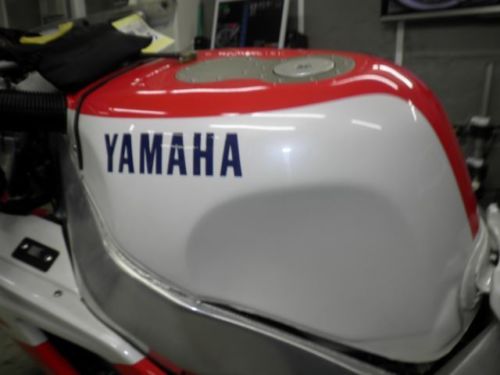 The 119hp output seems pretty lukewarm by today's standards, but this was state-of-the-art in 1989, a barely-tamed animal for the road that existed only to enable Yamaha's World Superbike racing efforts, although the EXUP valve did make it reasonably usable on the street. Just keep in mind: like most homologation specials, these require much more maintenance to keep them running than the everyday FZR on which it was based.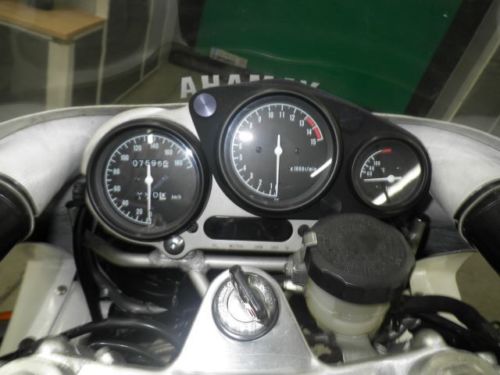 It is designed for the track, although tragically, most have ended up in living rooms. They didn't have the winning record of Honda's RC30, but sheer rarity and exotic specifications make this a blue-chip collectable of the first order. Bidding is up to $15,000 US with just one day to go. Keep in mind that this bike is in New Zealand if you're looking to bid!
-tad