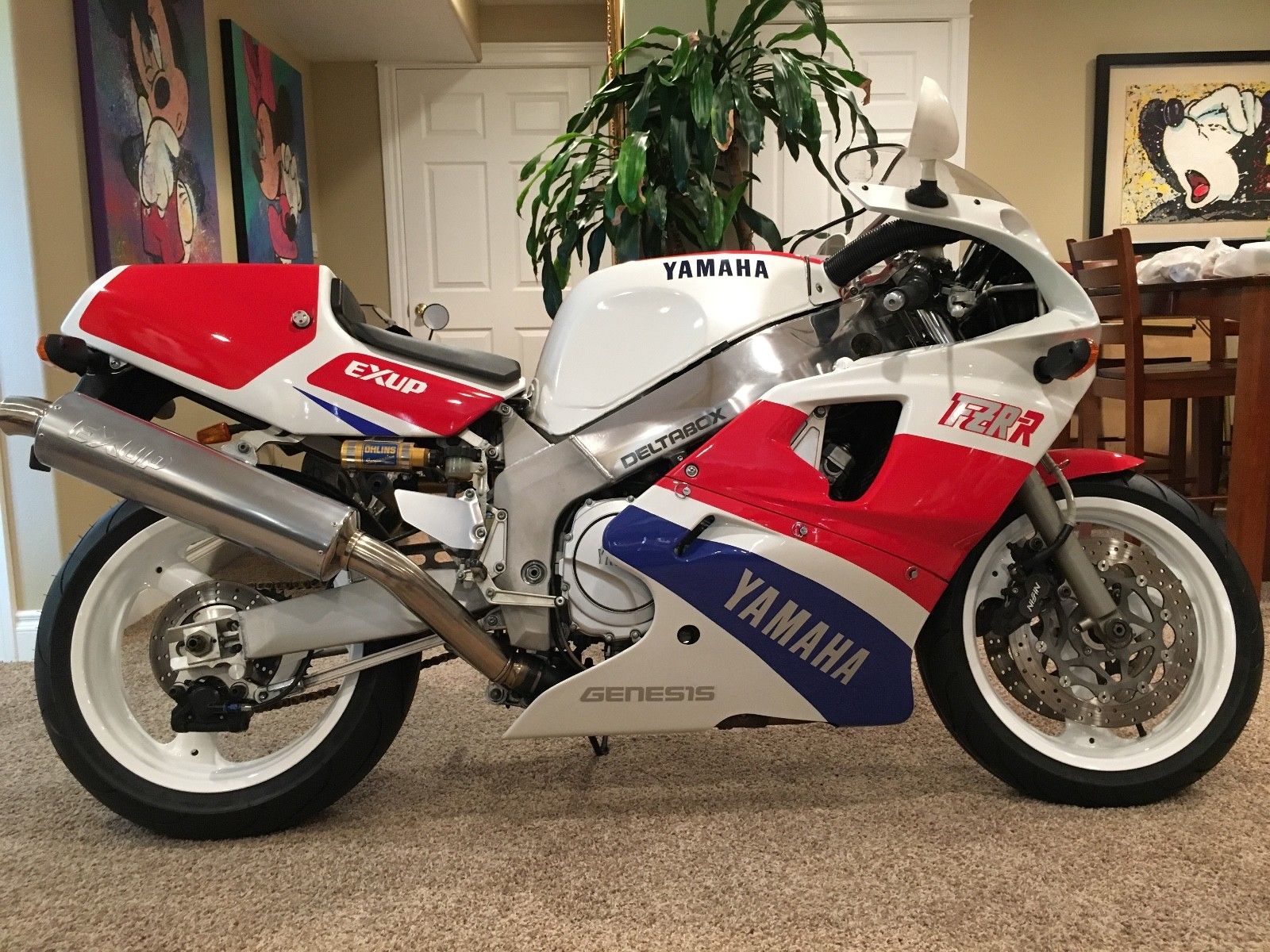 OK folks – time to pay attention. Often referred to as the Holy Grail of collectable sportbikes, the OW01 is Yamaha's homologation equivalent to Honda's RC30. Both were created in order to go Superbike racing, were made in limited numbers and offer the very best possible equipment for the time. Both are eminently valuable, and continue to appreciate with each passing year. Of the two, we see the Yamaha less frequently.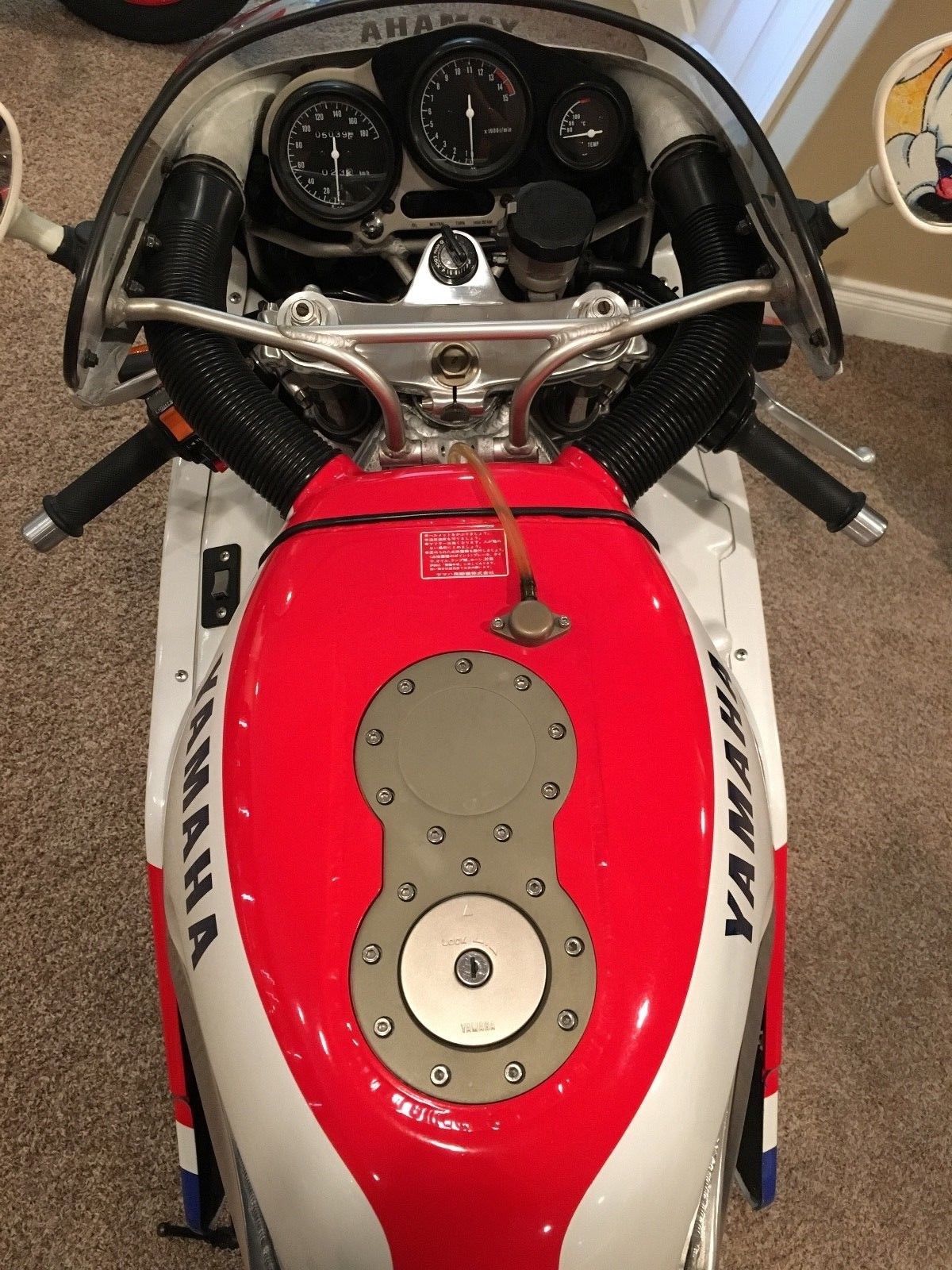 The FZR750R OW01 was built to go WSB racing – period. One look at the dry-break rapid refueling ready tank should tell you that. The fact that the OW01 has lights and other DOT niceties was merely a means to an end. Unlike a typical street bike, the OW01 was an uncompromising race bike, built in just enough numbers to meet WSB homologation rules. But buyers didn't purchase these bikes for commuting or sport touring; these were privateer race bikes and collector items from Day 1.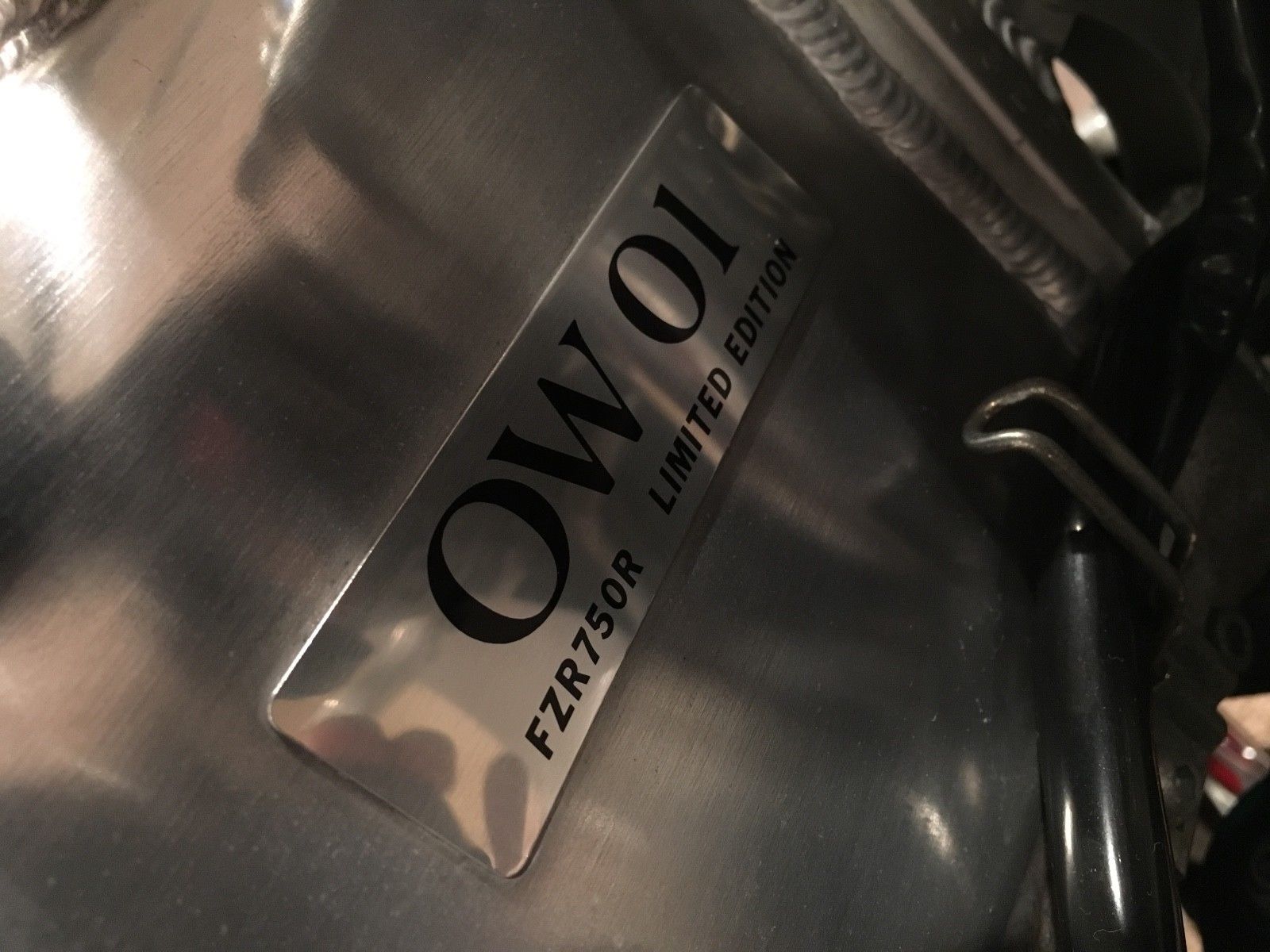 The motor consisted of the now familiar 20-valve Genesis head (3 on the intake, 2 for exhaust), but was in a much higher state of tune. Ports were hand finished. High compression, short-skirt pistons with only two rings (reduces friction at the expense of oil consumption) were connected to titanium rods and a lightened crank to reduce rotational weight. Ram air fed carbs of the flat-slide variety; better for high-RPM and full throttle power, but relatively awful for road use. An effective EXUP exhaust valve maximized available torque. All told, you are looking at 120 HP and a 14,000 RPM redline. Put it all together and you have a fantastic race motor, but a peaky and tempermental unit for the street. Maintenance intervals followed that of a race bike.
An the chassis side, the twin spar frame was developed as a derivative of the FZ750R, but utilized higher-quality materials and alloys. Suspension was the very best Ohlins had to offer, including a remotely adjustable rear shock acting on a bespoke swing arm with adjustable pivot points. This was all driven via a close-ratio six speed box. Brakes are huge, and squeezed by Nissin calipers. The riding position is what you would expect for a track bike. The bodywork is thin, lightweight, and seating consists of a thin layer of foam. The rest is sprinkled with titanium, magnesium and other unobtainium materials. The OW01 is a technological tour de force of performance and rarity.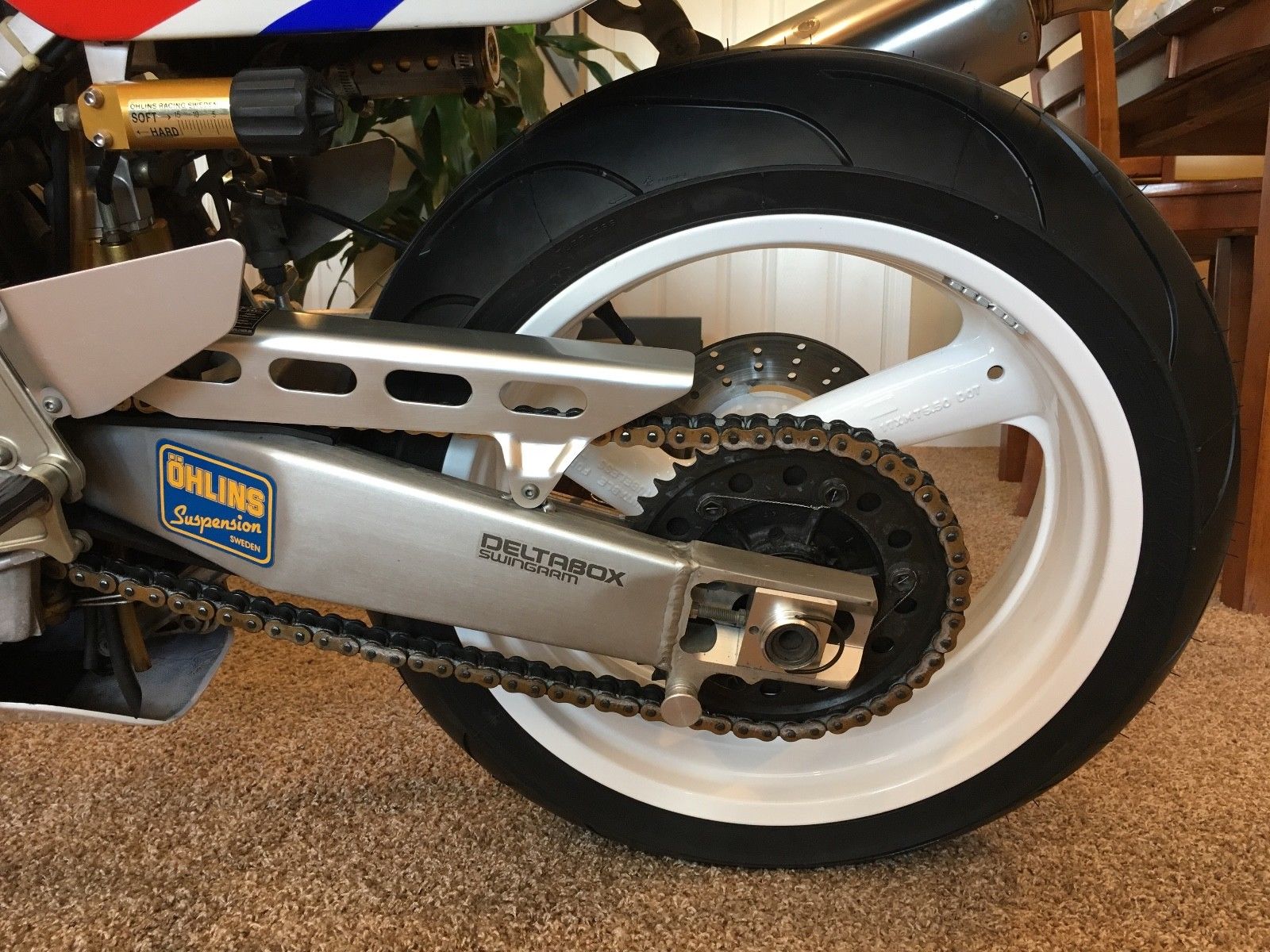 From the seller:
Up for you consideration is a beautiful 1989 Yamaha FZR750R OW01 with only 5039 kilometers (3131 miles). Bike is in mint condition, this OW01 looks gorgeous but if you want to put it under a magnifying glass, there are few light surface cracks in the clear coat on the left side rear cowling below the seat. There is a tiny crack and a chip in the paint on the right front side of the rear cowling that can only be seen from underneath the bike. Previous owner touched up a few handling marks with touch up paint. Lower fairing has been re sprayed and looks beautiful. All fairings are 100% genuine factory original. No dents or dings in the tank, exhaust looks perfect. Windscreen is crisp and there is no rust or corrosion. Previous owner took very good care of this bike. Lol, it was loved as a child. I just installed brand new Michelin pilots front and rear on newly powder coated wheels. Bike is a Japanese import and has been de-restricted for full horsepower. Bike runs flawless better than the day it was new. Other than the new igniter box, bike is completely stock original condition. Service just completed with new battery and engine fluids. This is a fantastic bike that won't disappoint.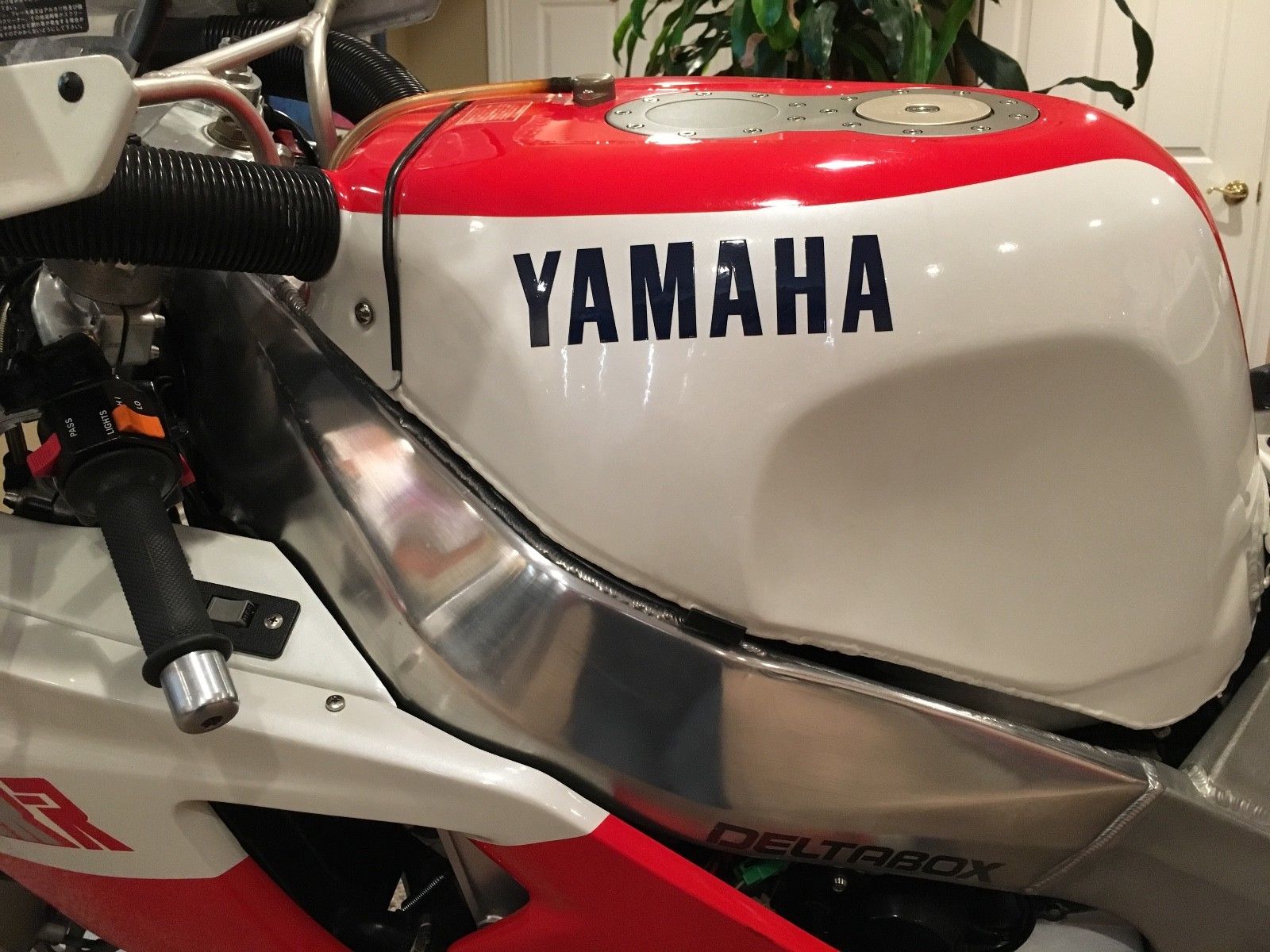 As stated above, the FZR750R OW01 was built to go racing. And many of them did. That is what makes a low mileage, housebroken example such a rare beast. Today's FZR750R OW01 is not just a unicorn; a survivor in this condition is akin to an albino unicorn. The fact that it comes from a noted collector familiar to these pages only strengthens the story. No need to fear shady dealings from an unknown entity in your quest for the best; here is an authentic OW01 in fantastic condition situated in the US and looking for a new home.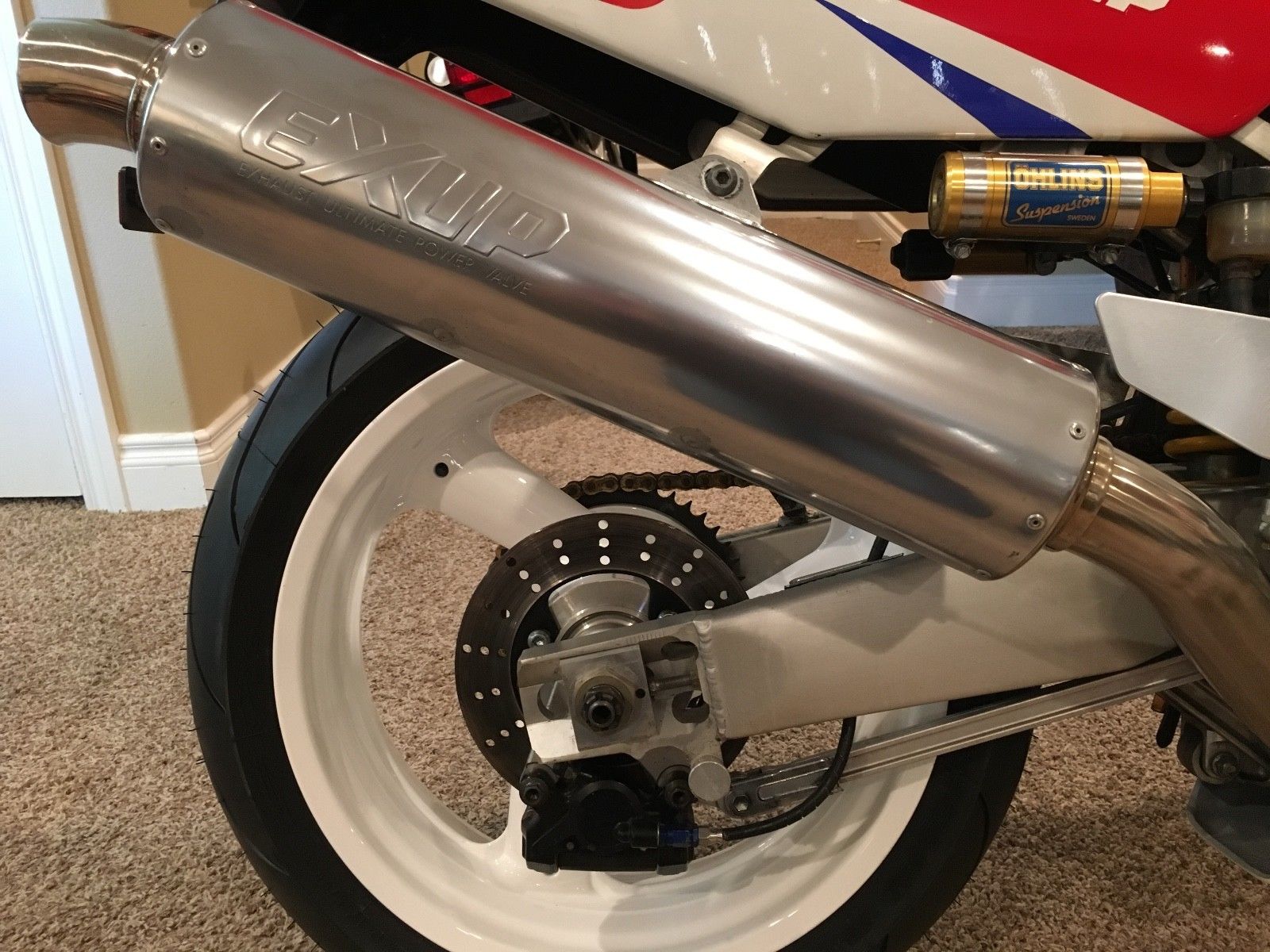 Homologation race bikes from the 1980s and 1990s are in short supply and high demand. As a result all examples command a high price in today's market. However like all bikes you see on RSBFS, the best specimens fetch the highest prices. This example is very, very good indeed – and it is priced to sell. The seller is looking for $25,500 USD – and is open to offers. That is fair money for such a rare and desirable Yamaha homologation model, and is not likely to remain for long. Check it out here before it's gone. Good luck to the seller – and good luck to potential buyers as there is bound to be a lot of competition for this one!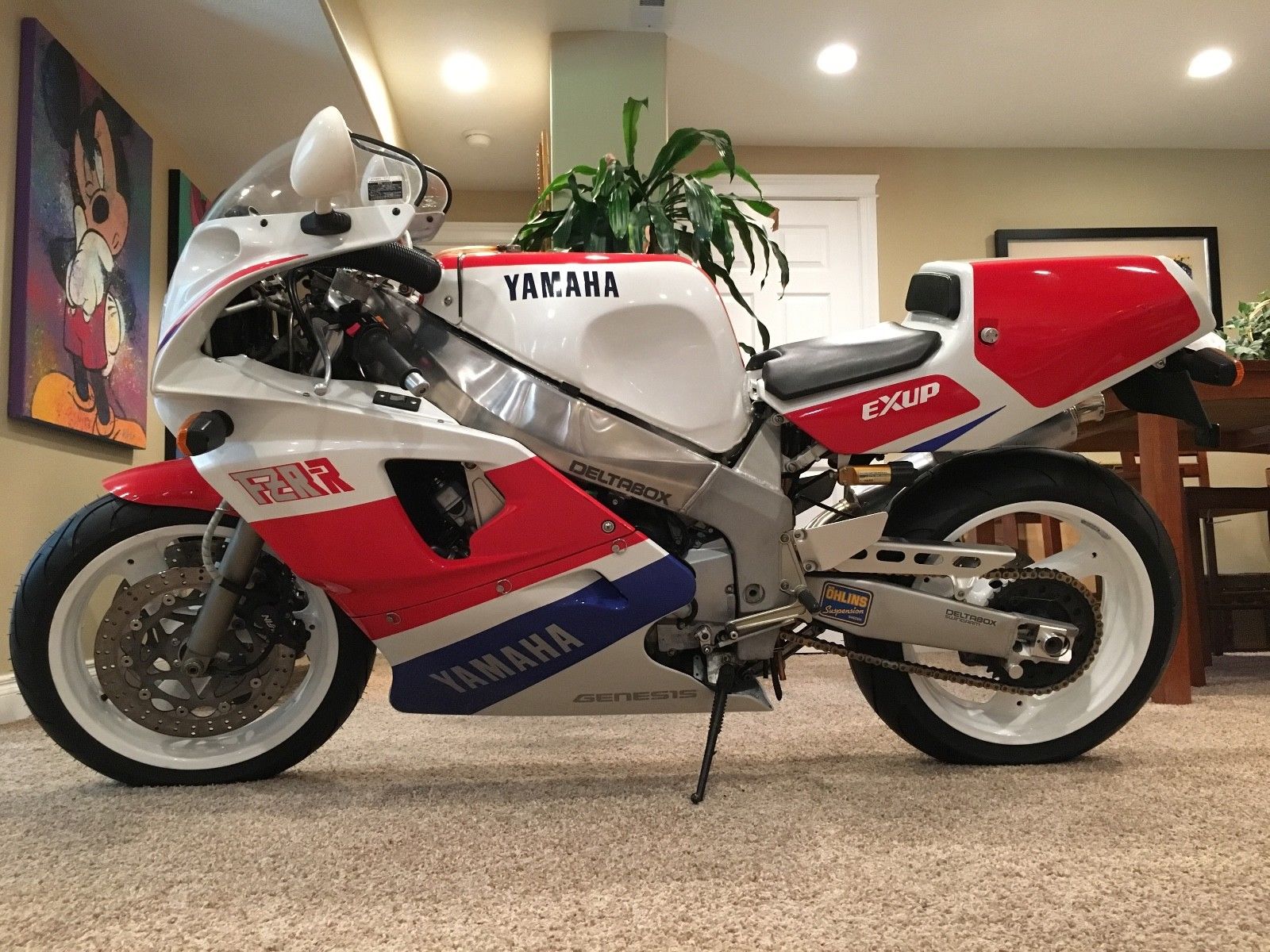 MI