The big domestic iron is usually made in generous quantities, but in the early days at Buell they were handcrafted in a suburban Milwaukee quonset hut.  The early RSS1200 monoposto was made for only a couple of years and totalled just 98.  This original owner put on just 12,000 miles during the 25-plus years of caretaking and improvements.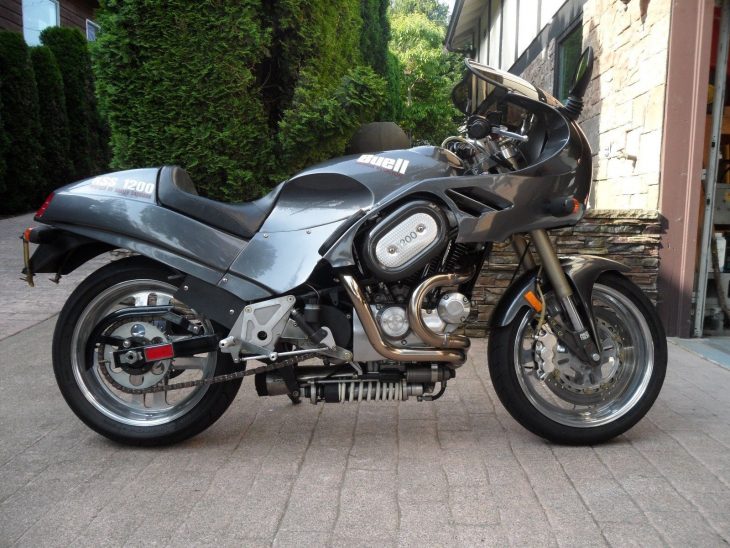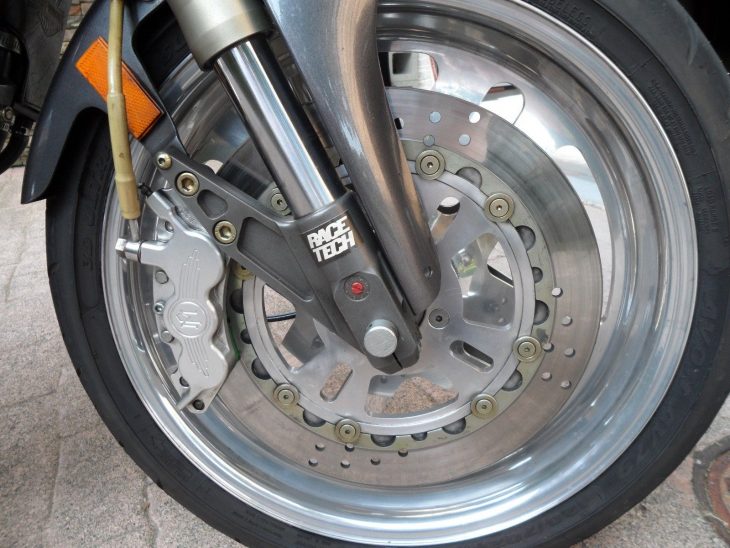 Buell shoehorned the 1200cc Sporty motor into the Battletwin-derived frame, using the patented Isoplanar engine mounts to keep the mirrors usable.  Beside the Marzocchi forks with Buell anti-dive, many of the company's durable concepts are there – the oversize single front brake, underslung pull shock, and shorty SuperTrapp exhaust.  The super sport fairing shows off H-D's finest, and the seat fairing is cleaned up without the folding pillion backrest used on the RS.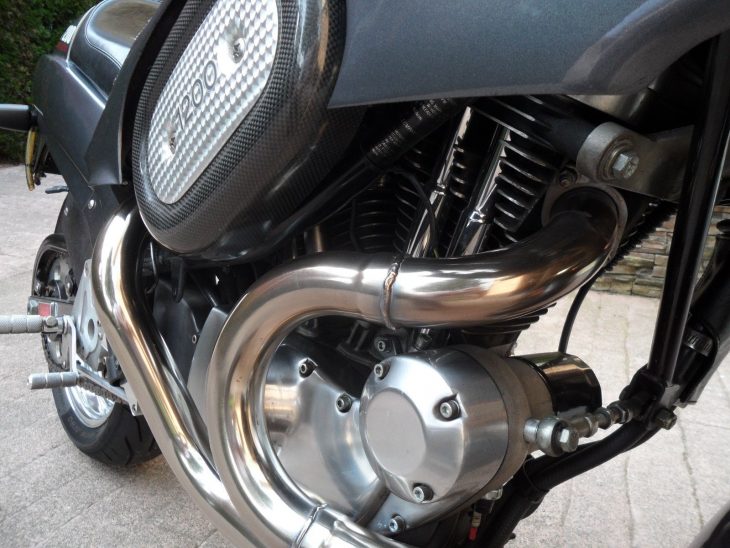 A proud single owner started out with a prototypical Buell and has been updating as well as keeping the cosmetics pristine.  A lot of Harley-powered Buells have had engine work, but the stocker has plenty of torque.  Components from the factory are good but the eBay auction details changes to the oil supply and venting, fuel tank, primary drive, and ignition:
I have sorted this bike over the past 26 years of ownership. It does not leak, smoke or puke oil. The breathers have been re-routed so there is no oil mess from the aircleaner. The upgraded oil pump with improved scavenging was fitted. The famously leaky composite fuel tank has been permanently repaired by installing a custom made aluminum inner tank inside the original tank. I retained the original Buell electric fuel valves. This bike is fully operational and trustworthy. White Power suspension front and rear, Performance Machine wheels and front brake, Wilwood Gambler rear brake are all original fitment from the factory and are flawless. A Buell accessory carbon fibre air filter cover is installed. The original (ugly) chrome cover will be included. The bike retains its original paint and graphics. All in excellent shape. It rolls on Avon 3-D Ultra Supersport rubber. Always garaged, never run in the rain. It is probably one of the nicest fully operational RSS bikes in the country. It does not leak thanks to James metal gaskets in the top end. Factory oil cooler and temp gauge. A Hayden self adjusting primary chain tensioner was installed right after purchase. Thanks to a Screaming Eagle ignition module it runs smartly to red line in every gear giving a top speed of about 132 mile per hour.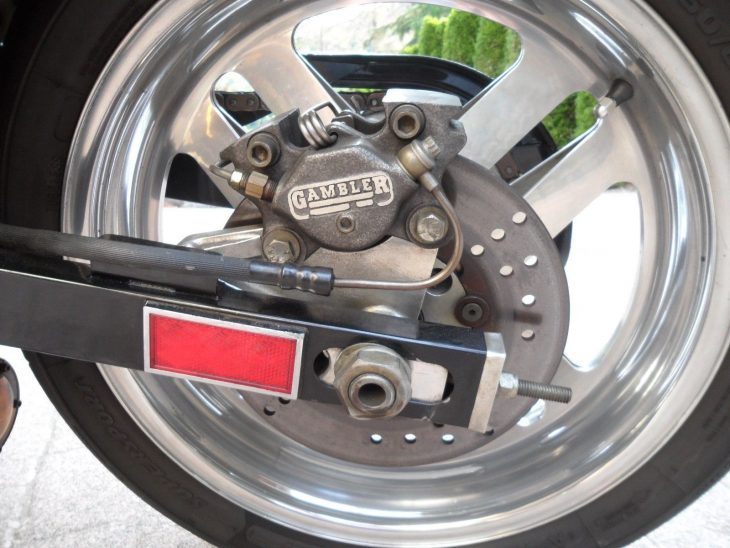 Unable to repeal the law of gravity, the RSS was overweight but handled well enough for some spirited riding.  Not overly photographed and asking a pretty penny, so as good as it looks, an inspection is mandatory.  The Westwinds have pretty good lineage from Buell's early race machines, though this is more of a sporting fun machine.  Many ads and auctions say " fly in and ride it home " but this one looks like that would actually be something to think about…
-donn