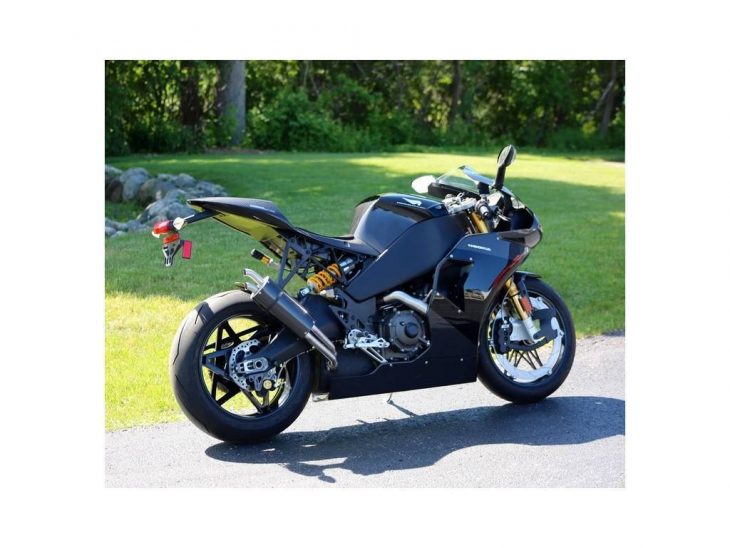 There really isn't a way to describe quite how sad it is that Buell went the way of the dinosaur, but here we sit, with just a few examples of some truly American, truly brawny world-beating machines kicking around the Internet to remind of what once was. The wild, slightly redneck, fully awesome creations of an enterprising Harley-Davidson engineer, the bikes proved that there is life beyond cruiser for American muscle, wrapping taught frames around torquey, big-inch mills from Milwaukee. They were grassroots two-wheeled hot rods with factory backing. As American as burnouts and illicit Saturday night drags.
The bikes may have had a rep thanks to their roots, but they turned and stopped with the best of them, and were prized for walking the walk as well as looking the part. Sadly, the company closed its doors in 2009, when Harley backed out of its 51 percent ownership stake. Shortly thereafter, Buell reformed into Erik Buell Racing, which kicked out the epic machine you see today. The 2012 EBR 1190RS was the carbon fiber-decked track-focused update of the 1125R, the company's comeback bike.
They made just 100 of the 1190RS, which could be had with a race exhaust system and ECU that dropped its weight to just 397 pounds with a full tank of gas. That mass was propelled by an absolutely maniacal 1190cc v-twin that made 175 horsepower. When tested by CycleWorld, the street legal 1190RS outpaced the 1125R that the company had been campaigning in AMA Superbike.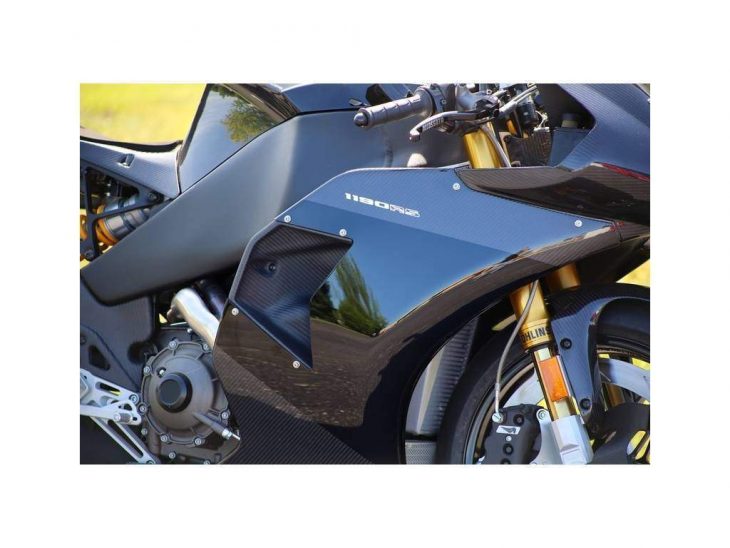 The example you see here is, as you might imagine, flawless, and has covered less than 25 miles. As much fun as it would be to crack down a backroad with the big twin at full chat, this bike probably belongs in a museum or a quiet private collection.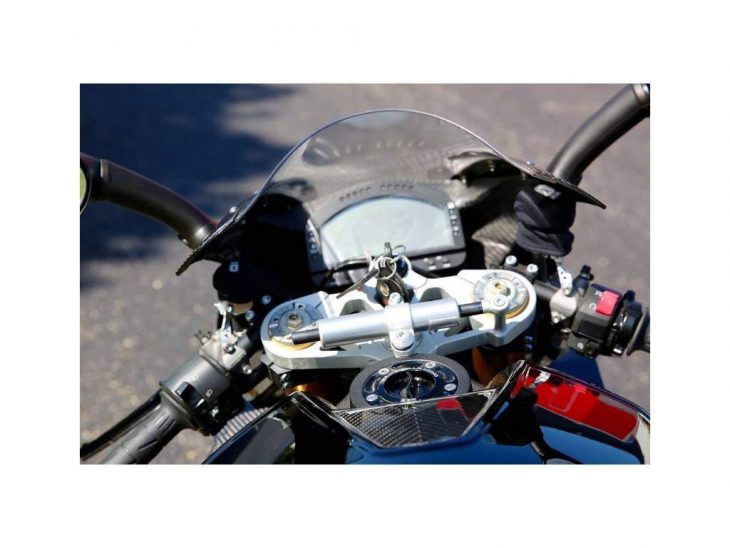 From the eBay listing:
Beautiful 2012 EBR 1190RS Vin 0051. One of less than 100 made! This bike was a factory race bike, straight out of the crate race ready. Carbon Fiber, Ohlins Forks.

This Erik Buell Racing EBR 1190 RS motorcycle is sold with a title.

NEW! Local pickup in Grand Rapids, MI 49525.

Or shipping can be arranged for an additional $500-$600 in the US.
Despite the scant description, the bike is a collector's dream that ought not be missed.