Spanning the globe, as Wide World of Sports used to say, in this case to bring you the thrill of a Limited Edition lightweight GSX-R750R.  In oddball JDM red and brown, the LE is a standout with only a few hundred made to homologate it for AMA Superbike racing.  This French-registered GSX-R looks great and has correct Yoshimura exhaust.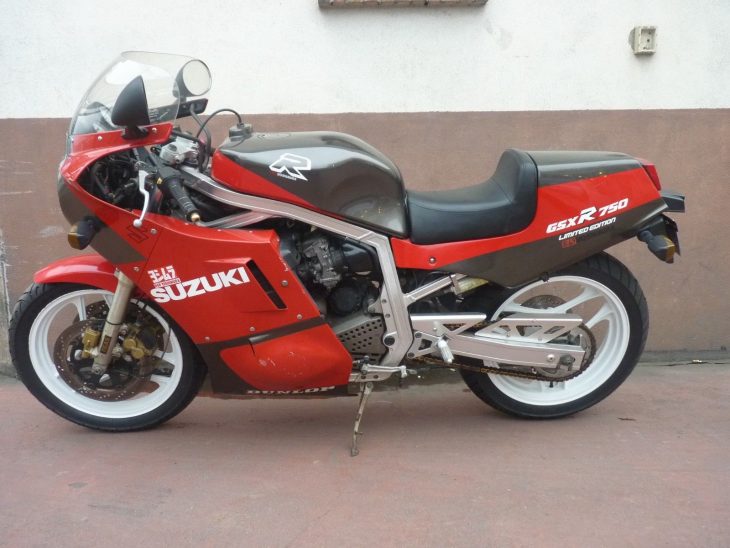 1986 was the second year in GSX-R750 history, with just a few tweaks from the introductory model.  Though the alloy Full Floater swingarm was extended, the aluminum frame and air/oil-cooled 100 hp engine were hallmarks of the design.  The Limited Edition had a couple of nice updates from the base model, New Electrically Activated Suspension ( NEAS ) anti-dive forks and big brakes from the GSX-R1100, along with lightweight dry clutch and close-ratio transmission.  The solo seat and fairing were quite a bit lighter than the biposto.  The entire package was around 400 lbs. dry, weighing less than most 600 cc machines of the day.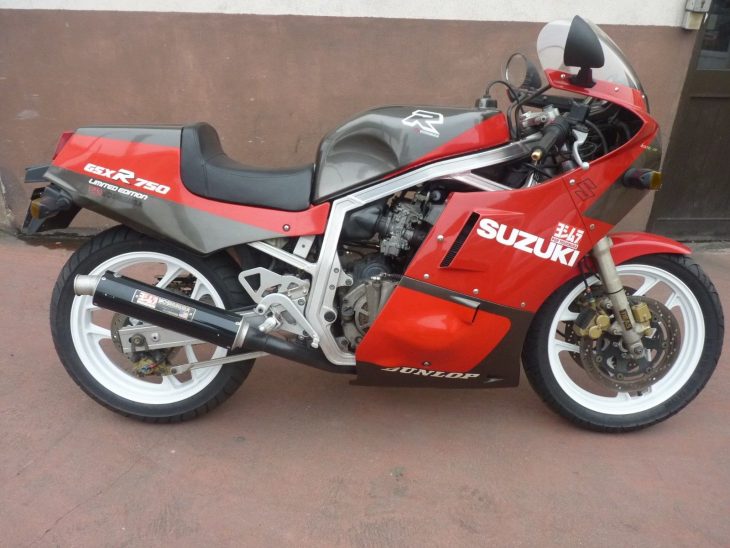 Housed in a Paris suburb, this LE appears complete and undamaged save a scratched area on the left fairing.  The owner states it has matching numbers and is registered on a grey card – indicating standard registration, which may ease import and re-documenting.  Not too many pictures and almost no history, so bid accordingly and make this your excuse to visit Paris for a pre-purchase inspection.
Surprisingly light and expensive, the Limited Edition wowed reviewers and race machines were immediately successful in endurance events, but had to wait until 1989 for Jamie James to grab the AMA crown from Honda.  A bit of a grail at this point, the LE's rarity is worth pursuing and some travel might be part of the fun.  Though "Pops" Yoshimura passed away in 1995, the company is still run by his sons with a location in Chino, California, and manages Suzuki's AMA Superbike and Supercross racing efforts.
-donn