This classic Suzuki has an interesting story behind it, a replacement instrument cluster, and not exactly verifiable miles.  Ordinarily it would be met with an eye-roll, but the surprisingly original finishes and equipment make this listing practically a scholarly reference.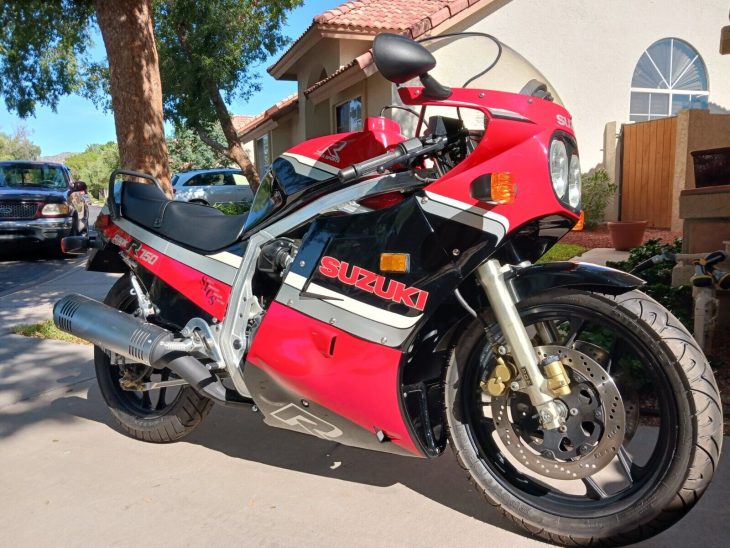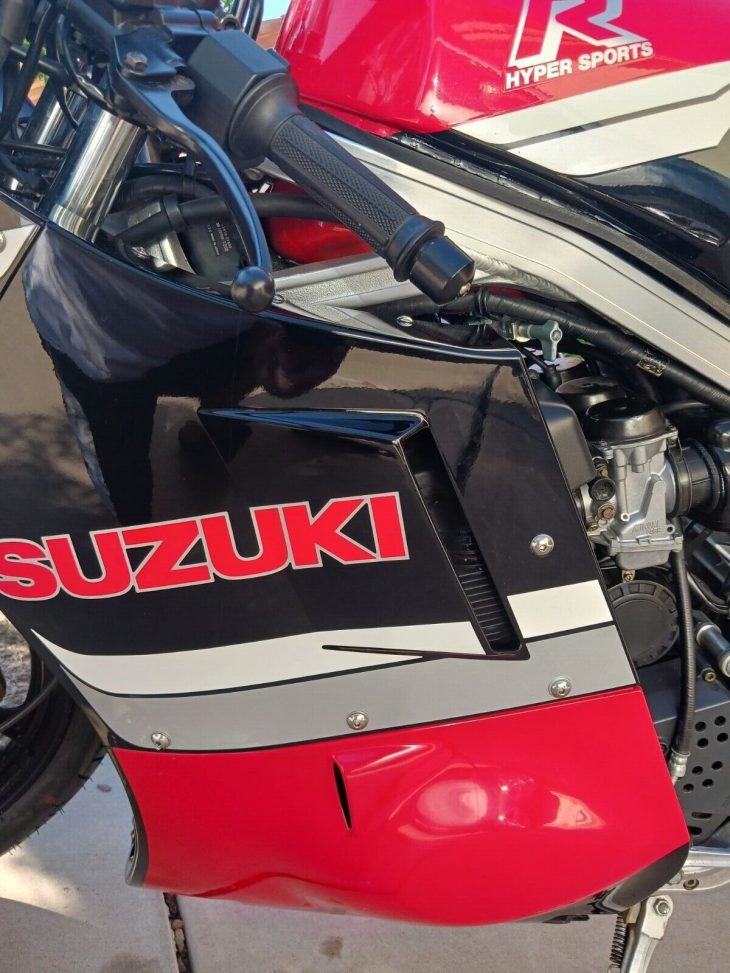 '86 was the first year for a stateside GSX-R750, and it's such a landmark bike that revelations about the model are hard to come by.  The small-pattern alloy chassis was lightweight and finned engine had an oil cooler almost as big as a water radiator.   Wheelies and stoppies seemed to be the way to faster lap times, and the GSX-R750 was happy to help out.  A big mac over 400 lbs. wet, its light weight surprised reviewers at the time.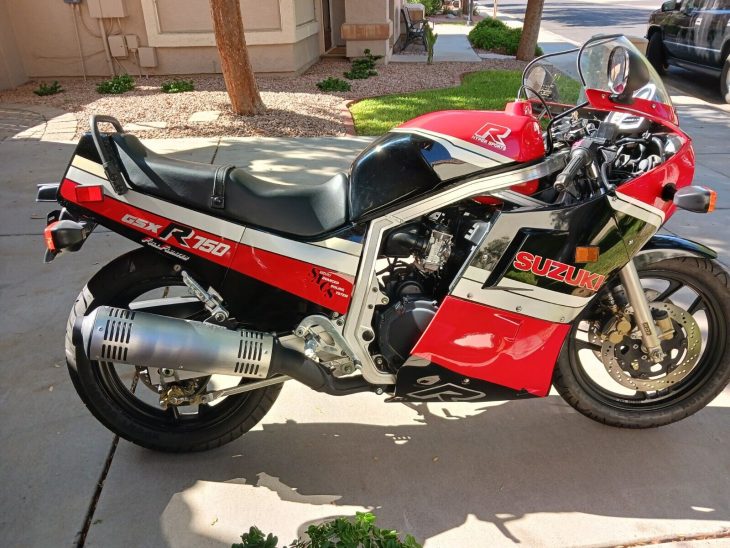 Kicking around dealer facilities for 30-plus years, this GSX-R got only a few hints of rash which were easily corrected.  As discussed in the eBay auction, major 2019 maintenance took care of the deferred items –
In April of 2019 the following servicing was done at the time of my purchasing:
I insisted he open it up to check the valvetrain tolerances, to help me verify the story. The valves were in proper adjustment. ( They were spot-on from the Factory )
The Carbs were Rebuilt.
The Brake Master and Clutch Master Cylinders were rebuilt and both systems serviced.
ALL Other Fluids were serviced.
Tires were replaced.
Chain serviced.
New Battery.
New Shifter and Brake Rubbers (dry cracking)
New kick panel Protector Sticker (dry cracking)
Suzuki OEM Tool Kit.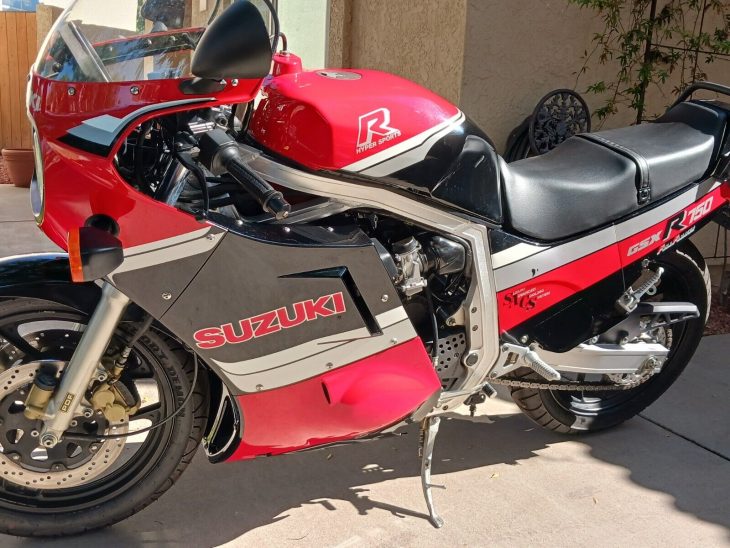 Maybe you had one in 1986, or passed on a nice used one in 1996 – even that is a generation in the rearview mirror.  Surprising this auction wasn't done a while back, and more than a little interesting that a few days have passed with no bids.  It really is the bike that started the GSX-R dynasty, and is practically how it left the showroom.  This one's got its own tab for the duration.
-donn