For 1987 Suzuki left the GSX-R400 substantially unchanged from '86, but thankfully returned to the twin headlight fairing.  In a catchy single-year iteration of Suzuki blue and white, Deftone Cycles has brought this GK-71F with low km's and Ohio title.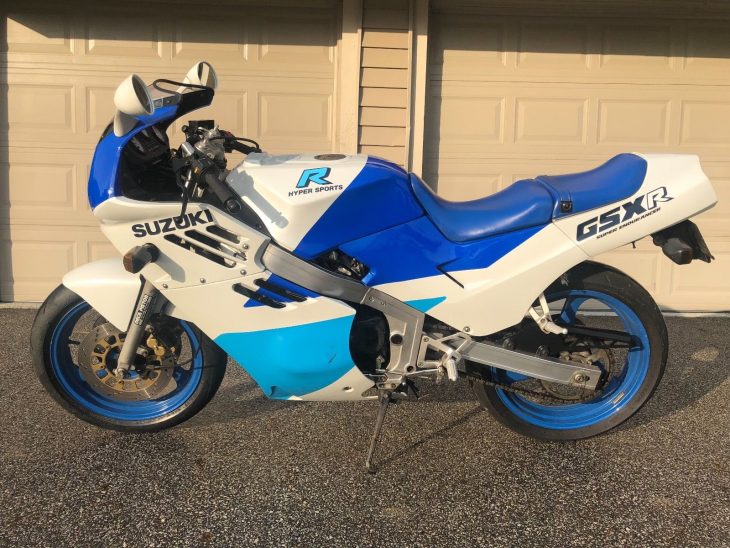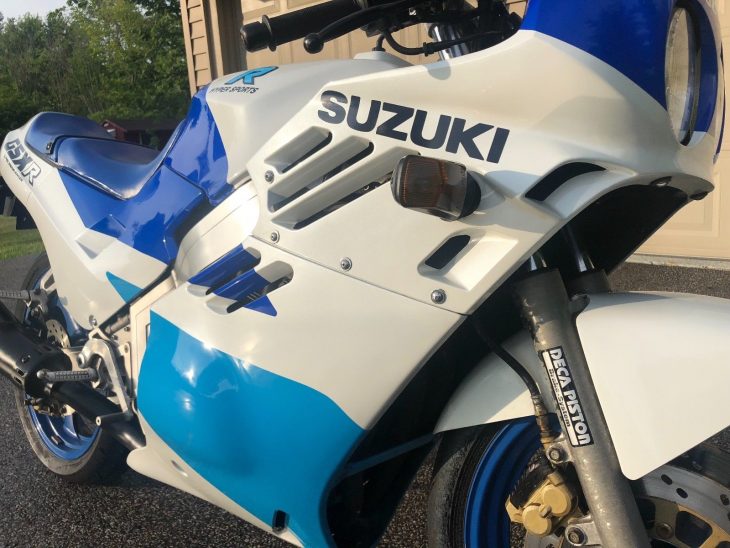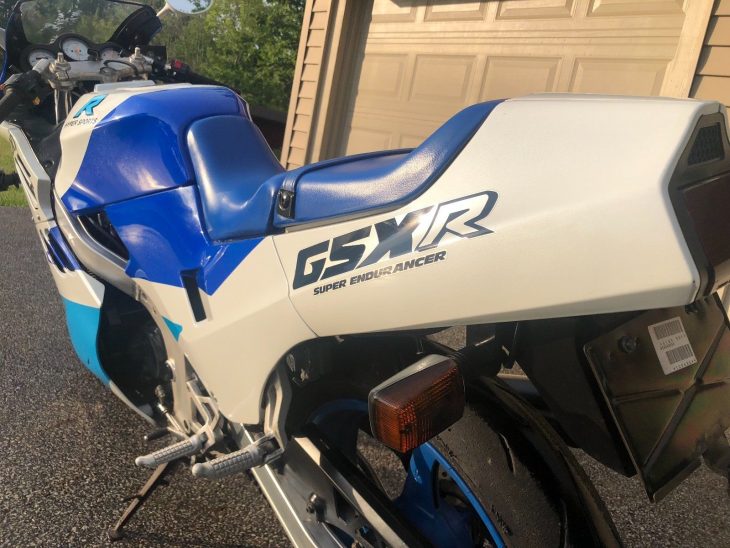 Suzuki had introduced the 400 Gixxer in 1984 and made steady improvements over the years, the '86-87 models using water, oil, and air cooling to keep temps down.  Since it was a JDM progressive license machine, horsepower was stuck at 59 by statute.  Still the topped-off weight of just 365 lbs. made the most of the available ponies.  An interesting concept was the Deca Brake system, with a separate brake pad for each caliper piston, ten in all, hoping to work around some unhelpful disk brake dynamics.  New vents on the endurance fairing help draw heat out of the fairing and away from the rider.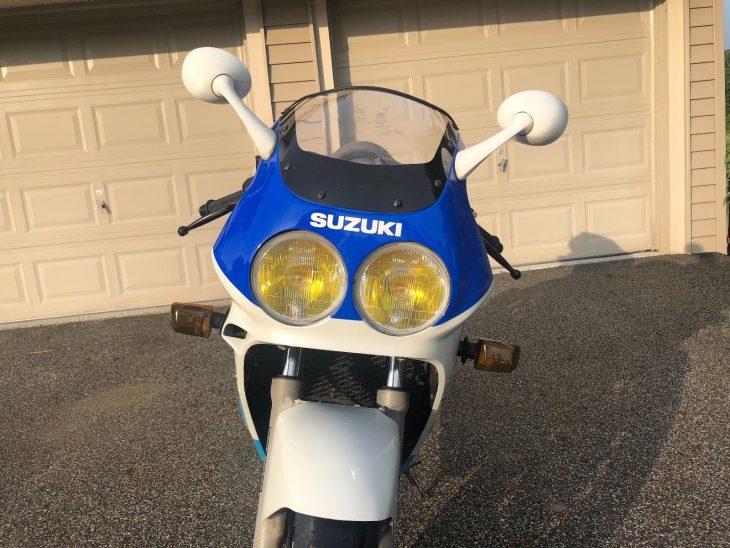 As very few GSX-R400's were exported by Suzuki, most recent arrivals have some cosmetic issues from long storage.  Deftone has gone over the bike to insure trouble free running, but doesn't try to gloss over the truth.  A short cold start video is available – here –.  This is a low-mile fighter that could easily be a lover with some TLC.  Greg's comments from the eBay auction:
8,484 Miles (13,653 Kilometers) Completely original and unrestored.  Four stroke, transverse four cylinder, DOHC 4 valves per cylinder. One-year color scheme. Mechanically Sorted.  All fluids are fresh.  Shifts and revs to redline perfectly.  Starts effortlessly every time. Very Honest Bike. Very few scratches overall. Left lower fairing is where most of the issues are. Please see Images. Fuel tank is Rust Free.
Having stayed mostly in the home market, Suzuki's 400 gave ground in the period shoot-outs, but had their usual simpler, stronger, lighter cards to play.  Now rarer, they often don't have their original price advantage.  But this one is more affordable, if there was ever a 400 to doll-up as you learn to ride a lightweight, this might be it…
-donn