Warning!
This post is in our archives. Links in this post have been updated to point to similar bikes available to bid on eBay.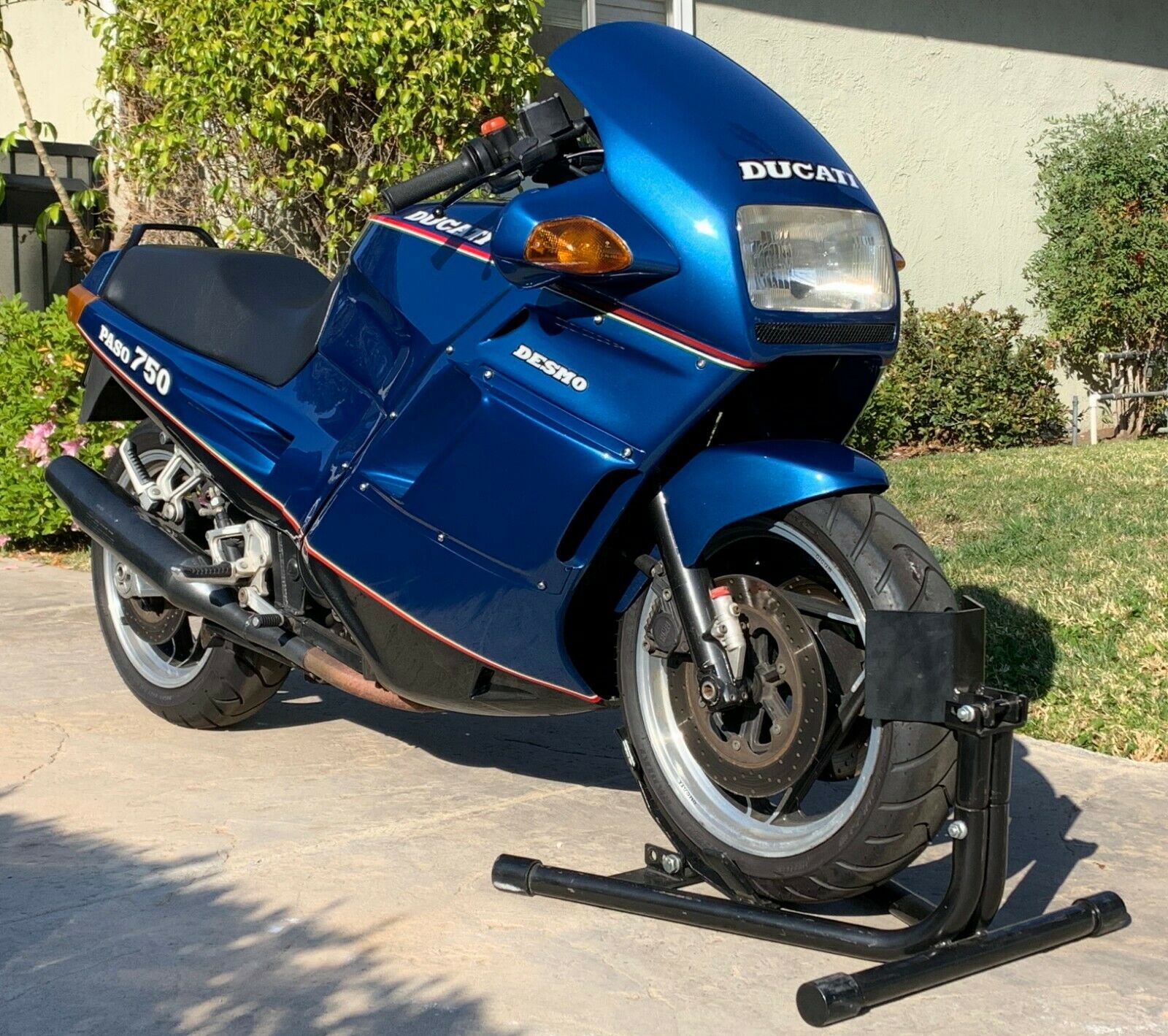 Welcome to one of the most polarizing models in Ducati history. Perhaps second to only the 749/999 series, the Paso was a little bit like the un-Ducati. With full bodywork resembling more of a a monolithic, monochromatic sport tourer, the Paso took styling in an entirely new direction. Thankfully under the covers the DNA and performance of the F1 Pantah series remained, ensuring lots of lumpy, torquey goodness.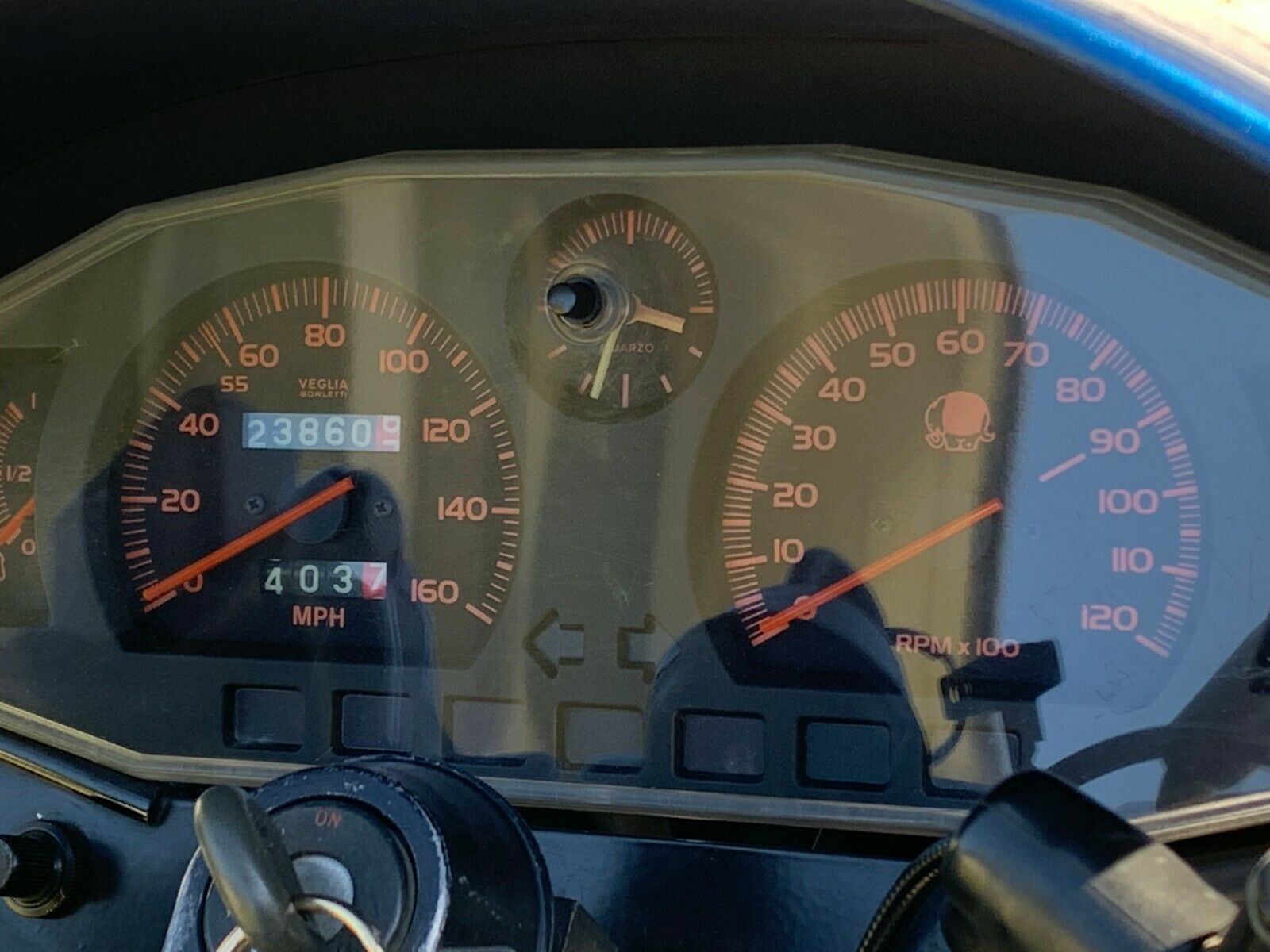 Strip away the Paso's fully enclosed bodywork (purported to vent away engine heat in a controlled manner) and you would essentially be looking at a Ducati 750 F1 mill with a reversed rear (upright) cylinder head to allow for both barrels to breathe through an automotive-styled carb between the vee. This also simplified the rear exhaust routing somewhat, although the collector is a work of art. The chassis is not quite what you would expect from a company that built round-tube trellis frames for decades, but all covered up in bodywork you would never know the Paso is based on a square tubing cantilever arrangement utilizing the engine as a stressed member. And speaking of bodywork, you may note similarities between the Paso and the Bimota DB1 – after all, they were both the brain child of designer Massimo Tamburini. All in all, the package worked well, yet was a significant departure from the classic lines of pervious Ducatis. The Paso was loved fervently by some, while hated by others.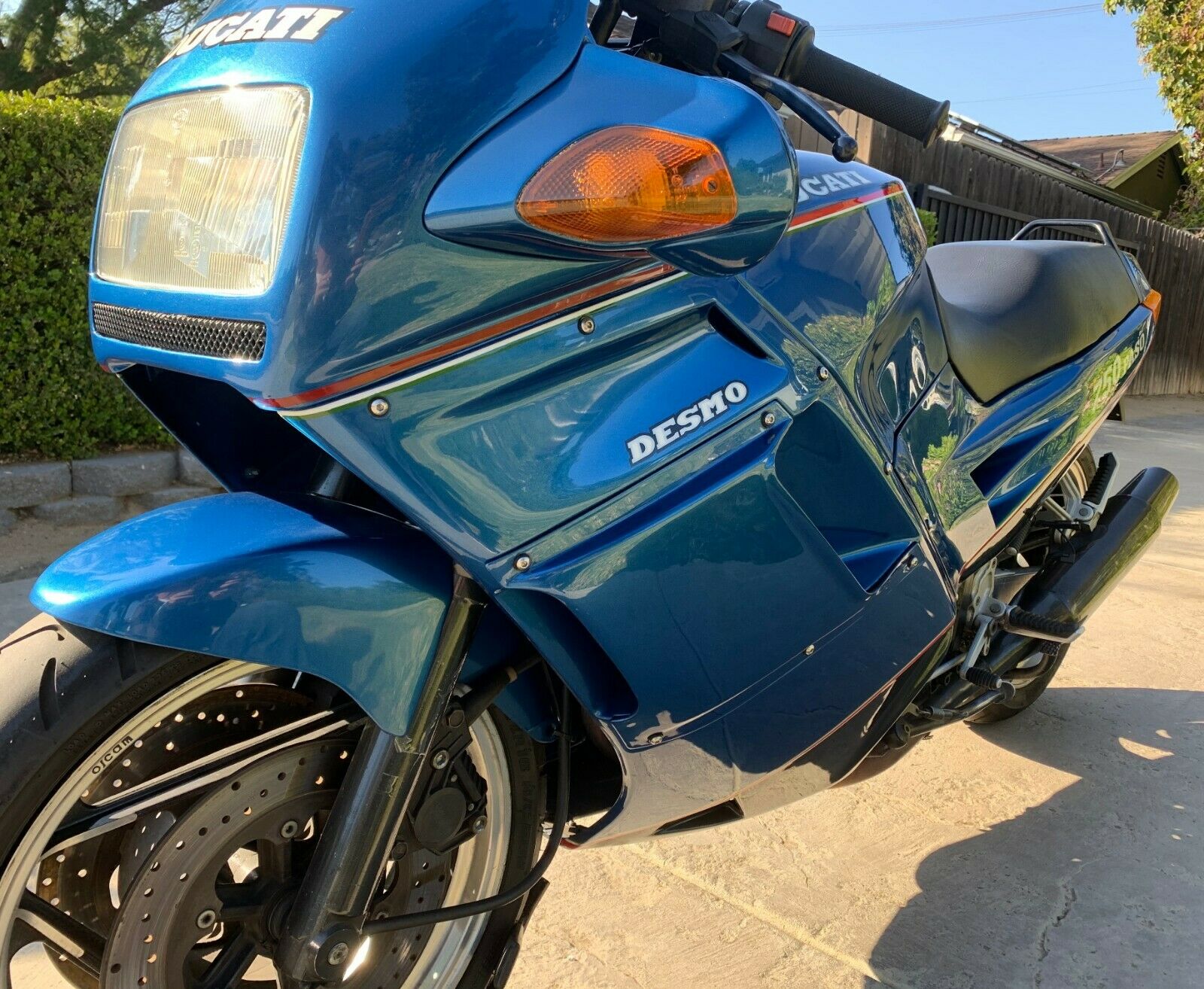 From the seller:
Excellent example of the Ducati that is credited for saving the brand from disappearing, desinged by Massimo Tamburini, the legend behind Bimota, Ducati and MV Agusta. Paso 750 is powered by 748 cc Desmodue engine, the same Pantah motor from the Ducati 750 F1. Engine starts easy, runs great without overheating or smoking. Originally powered by a Weber carburator which was often the cause of high engine temps especially in traffic, this Paso has been upgraded to a Keihin 39mm flat slide. It currently retains OEM exhaust but an upgrade to an aftermarket system will allow for much better breathing motor.

The heads have been upgraded to M750 which increase the valve adjustment intervals while offering improved valve guides as the originals had a tendency to wear out rather quickly. The cam belts were replaced approximately 3 years ago and the valves were adjusted at the same time. There is around 2600 miles on the oil and filter. All lights and signals as well as the horn work perfect. Even the clock!

The front forks with anti-dive technology were very advanced for their time. Swing arm is lightweight alloy with concentric chain adjuster. This Paso rides on factory original Marvic aluminum wheels, tires have around 3500 miles but still have plenty of thread and perform fine in the canyons.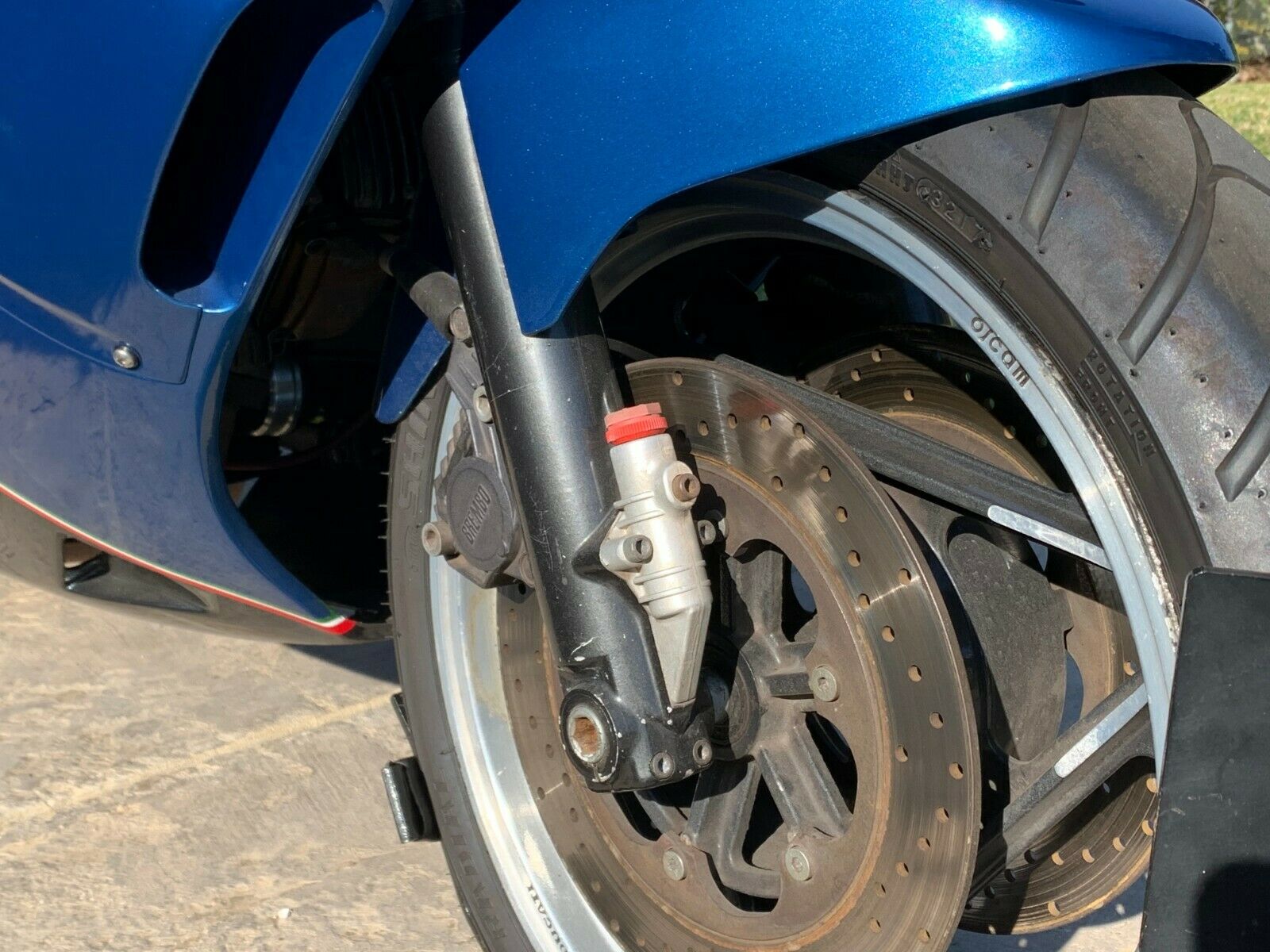 More from the seller:
Factory blue color is a rare find for a Paso, with some sources claiming only 50 or so were painted in this color. This Paso has been completely refinished by previous owner with correct decals applied and cleared over to prevent them from fading or pealing. Bike looks like new!

Keep in mind this is a 33 year old bike and it will have few quirks and needs. The fuel gauge works but it tends to bounce a bit, especially if the fuel level is at or below half mark. There is a very minor oil leak coming from what appears to be an oil pan gasket. Due to the conversion to Keihin flat slide, the choke has been disconnected.

Sold with a clean California title. Registration is expiring on 3/10/21 and was changed to non-operational to avoid any back fees. The Paso is sold "as is, where is". In case of shipping, it will be responsibility of the buyer. I will work with the shipper to accomodate their time schedule. Please make arrangements and ask questions before buying.

The Paso offered here is a great combination of updated pricey mechanical components and cosmetic refresh. The motor is a very desireable Pantah mill that is gaining traction with the collectors. It is rare, it is cool and its very fun bike to ride. Overall this motorcycle is an inexpensive entry into vintage Ducati world!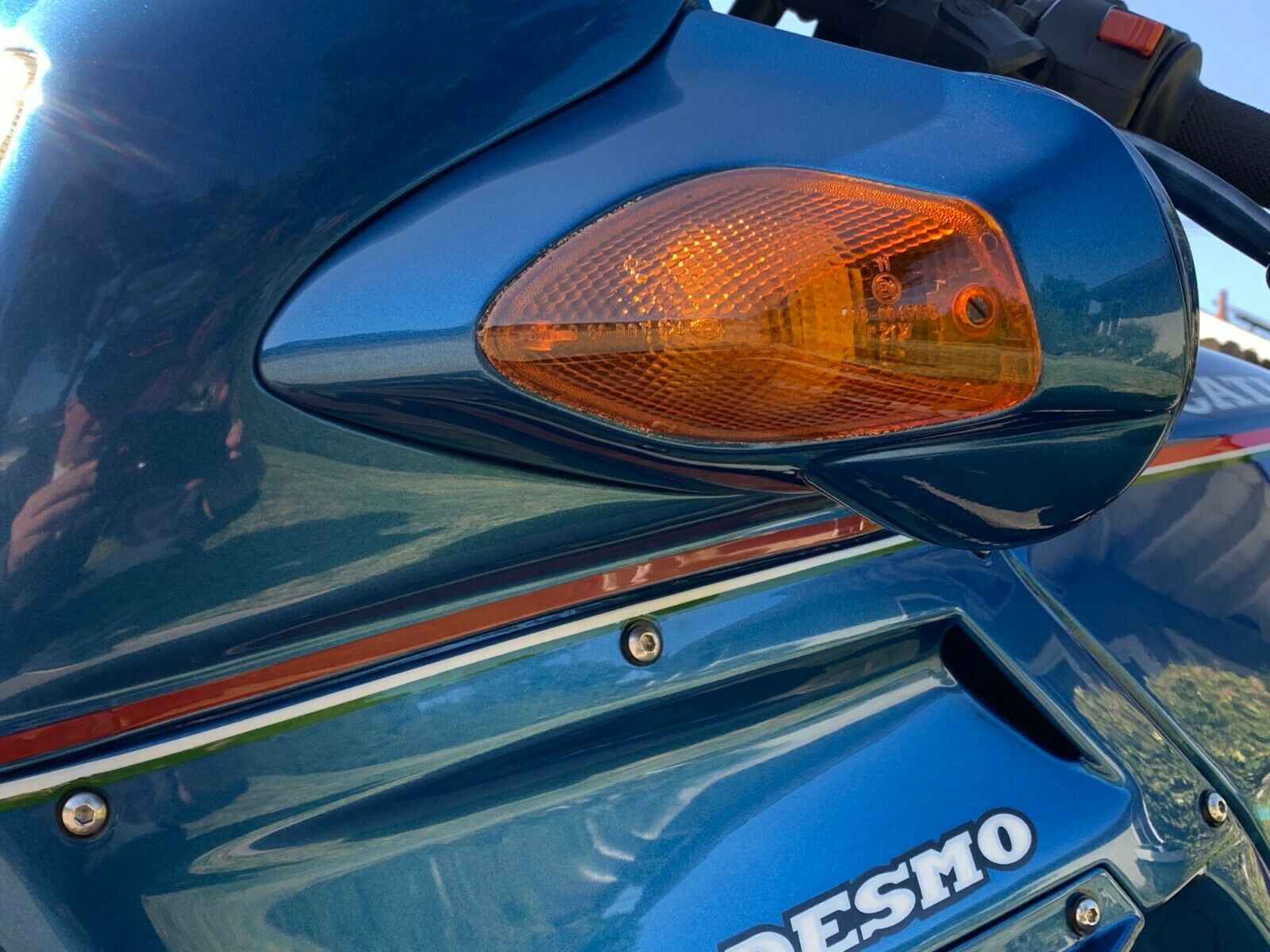 The Paso lineup has yet to see the light of day when it comes to collectors and appreciating values. With 35 years gone since introduction, there are signs that some of that reticence is beginning to change. To find an exceptionally clean and original anything 33 years later makes it more rare than the day it rolled off the showroom floor. And sadly many of these models – after dropping in value – fell into the hands of those who could not (or would not) give them the care and maintenance they deserved.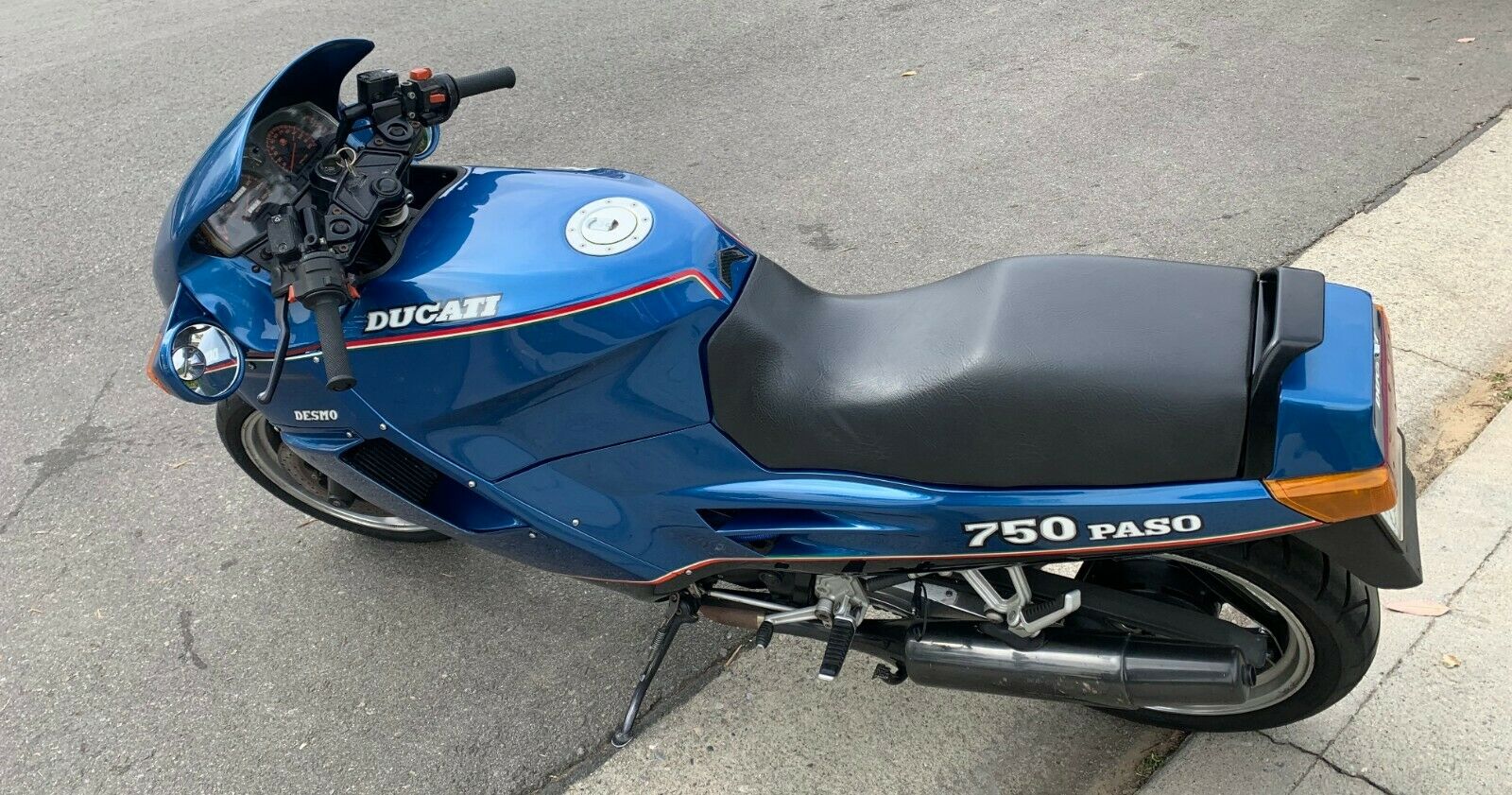 To be clear, this particular Paso is not strictly a bone-stock example. The seller does a good job outlining the mods made, and the switch from the stock Weber carb is a popular one (Ducati eventually introduced fuel injection in later models), although pictures of the carb throat sans filter make me nervous. The rest of the bike looks used but clean, and readers should note that it has travelled nearly 24,000 miles. Mileage is not an issue with these models provided proper maintenance has been adhered to, but if you are seeking a zero mile bike look elsewhere. There are lots of good photos provided by the seller, so check out all of the details here. On which side of the Paso debate do you fall? Unloved, or unloveable? Let us know in the comments. Good Luck!!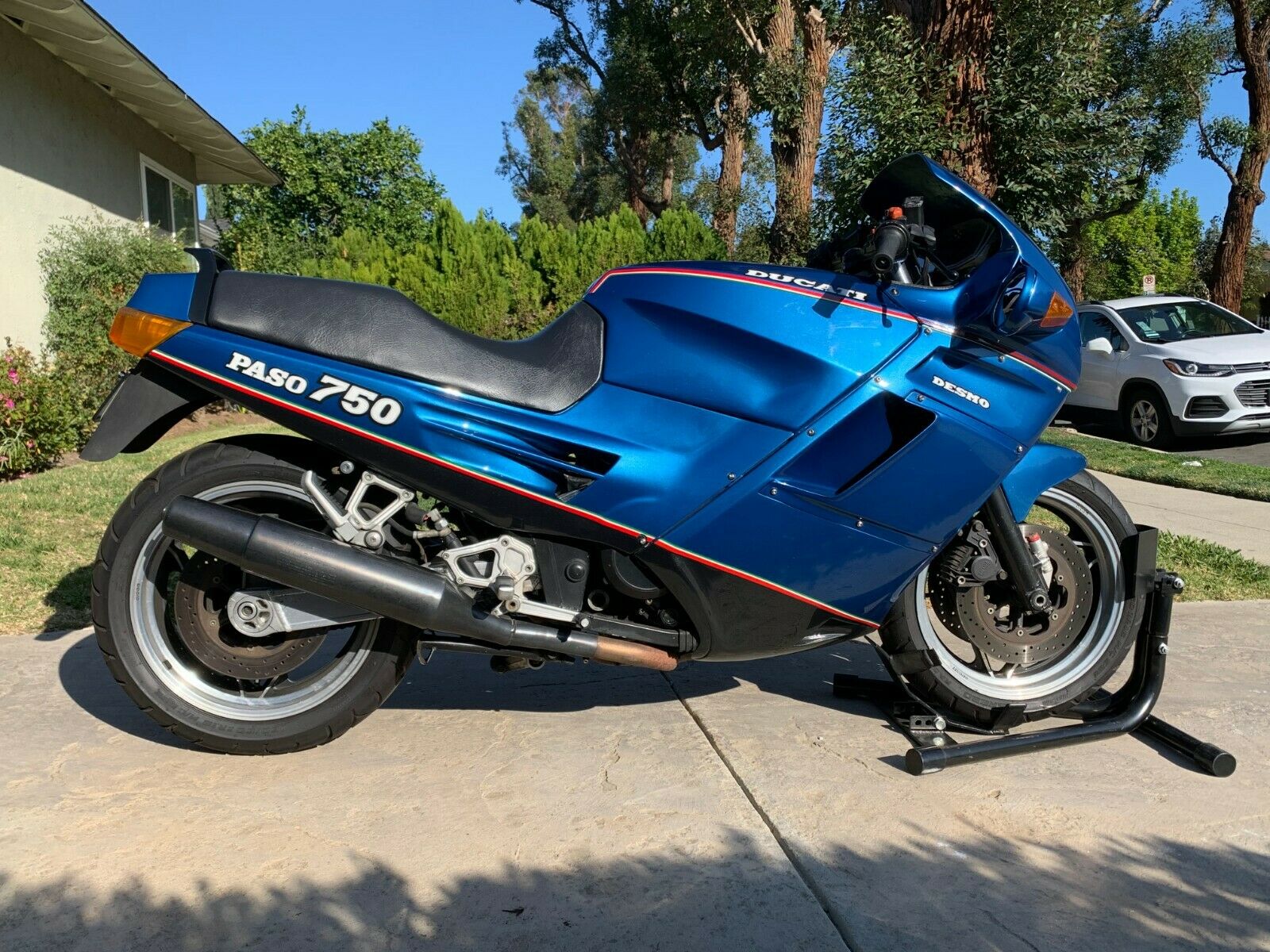 MI