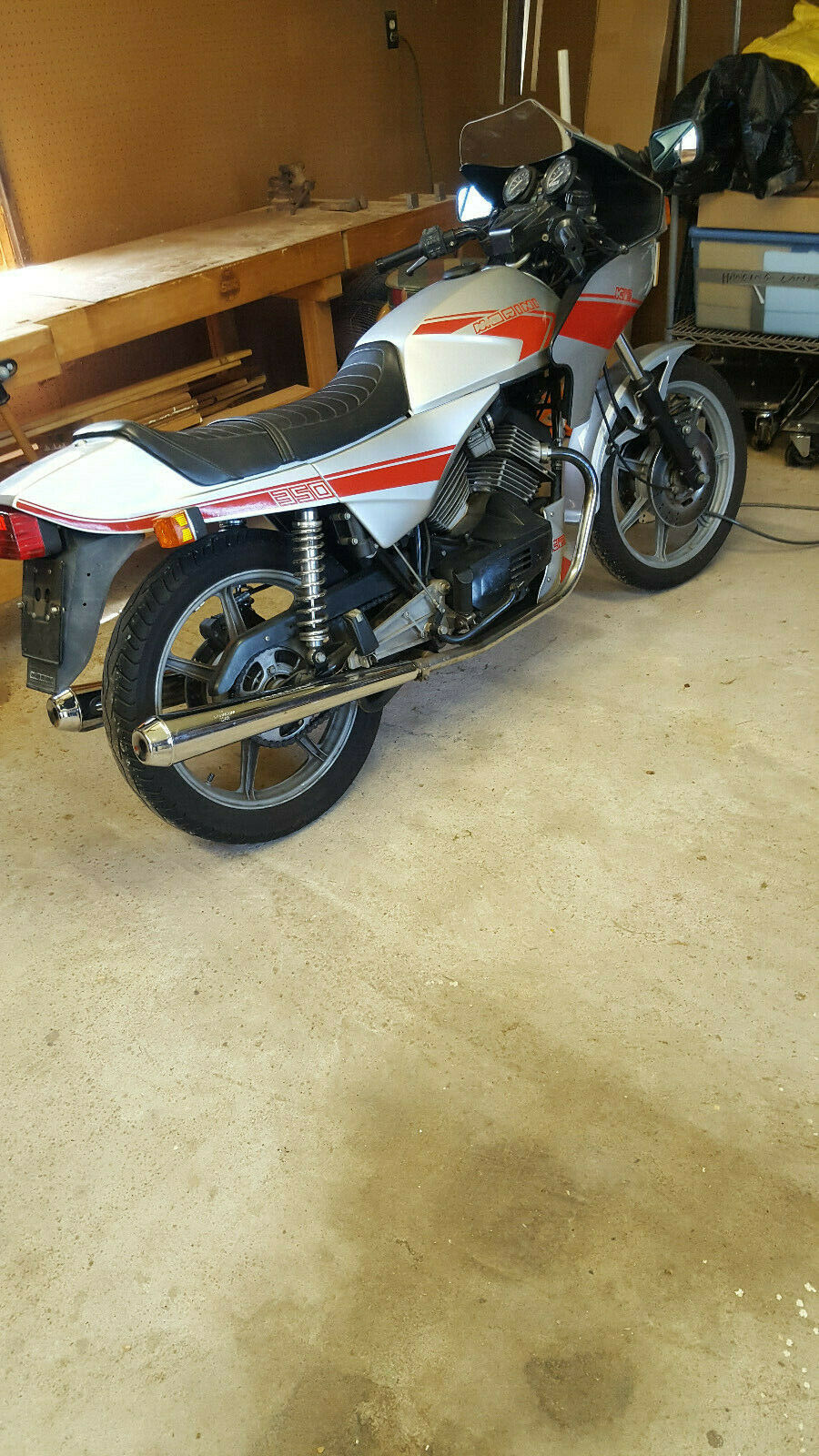 And now something from the smaller and more sedate section of life, how about some wonderful 350cc Italian V-2 twin goodness? The Moto Morini company was founded in the late 1930s, and successfully produced small-bore motorcycles in post-WW II Europe. The 1950s and 1960s brought with them racing machines, and the 1970s birthed the V-twins for which the company is most well known. Popular in both 500cc and the 3 1/2 sizes, the motorcycles produced by the Moto Morini company never quite realized the heights of other Italian contemporaries such as Moto Guzzi, Laverda or Ducati. The company was acquired by Cagiva in the 1980s, and went through a number of liquidations and owners enroute to Chinese ownership by the Zhongneng Vehicle Group. These bikes have always been quite rare in the United States, and continue to emerge as novelties from time to time.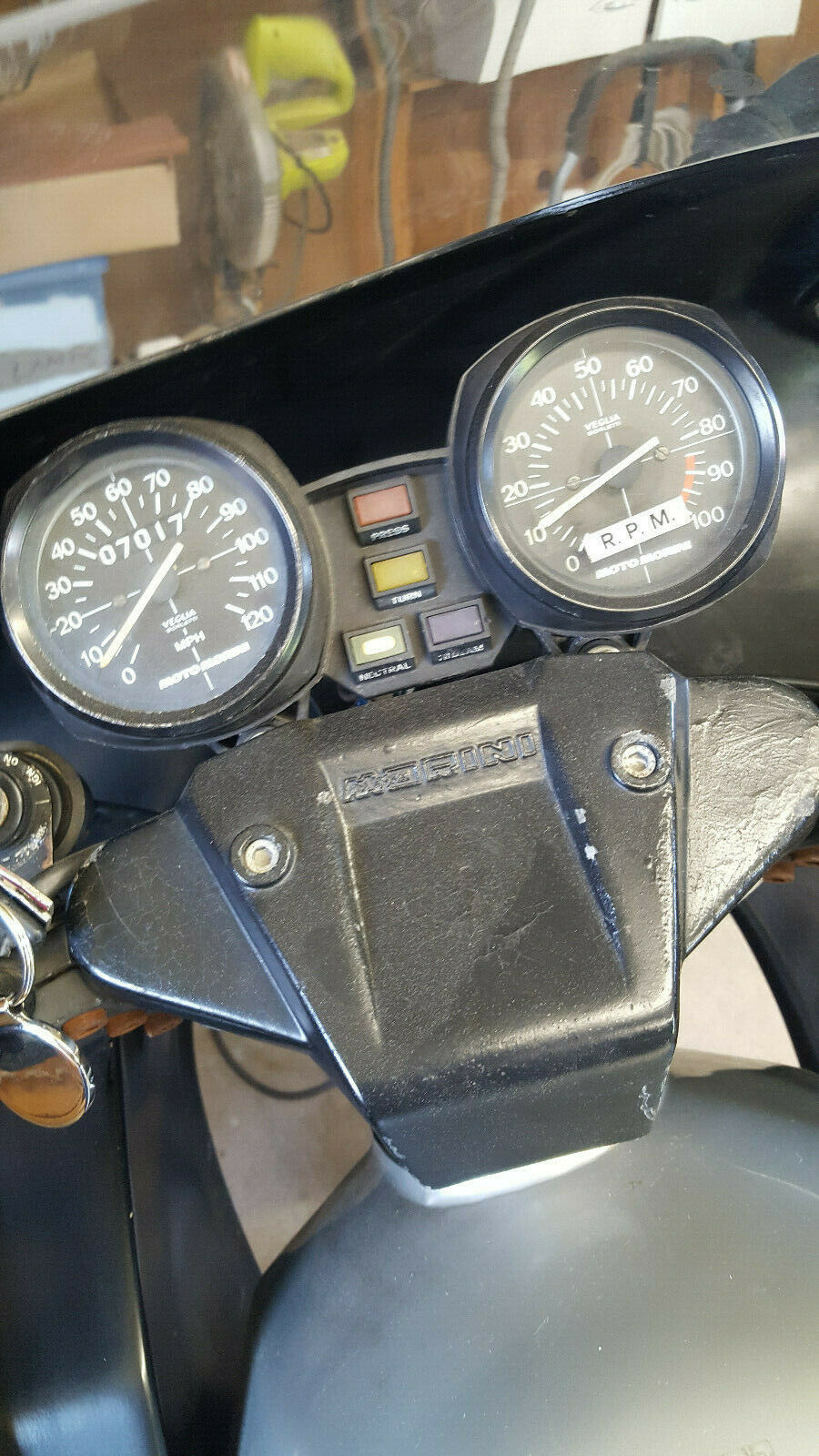 The heart of the 350 K2 model is the 72 degree V-twin, with the cams operated by a toothed rubber belt. This is similar to the Ducati valve drive arrangement, with the exception that there is no desmodromic valve operation system (standard rockers and springs are used), and only a single cam exists in each head. Breathing is through a dual-carb setup. Two valves per cylinder and air-cooling are a throwback to a design that dates back to 1970. All told, expect about 35 HP when all the angry bees are stirred up and buzzing. With a 330 pound dry weight, you are not exactly looking at a rocket ship, but then again the K2 was never intented as a hypercycle.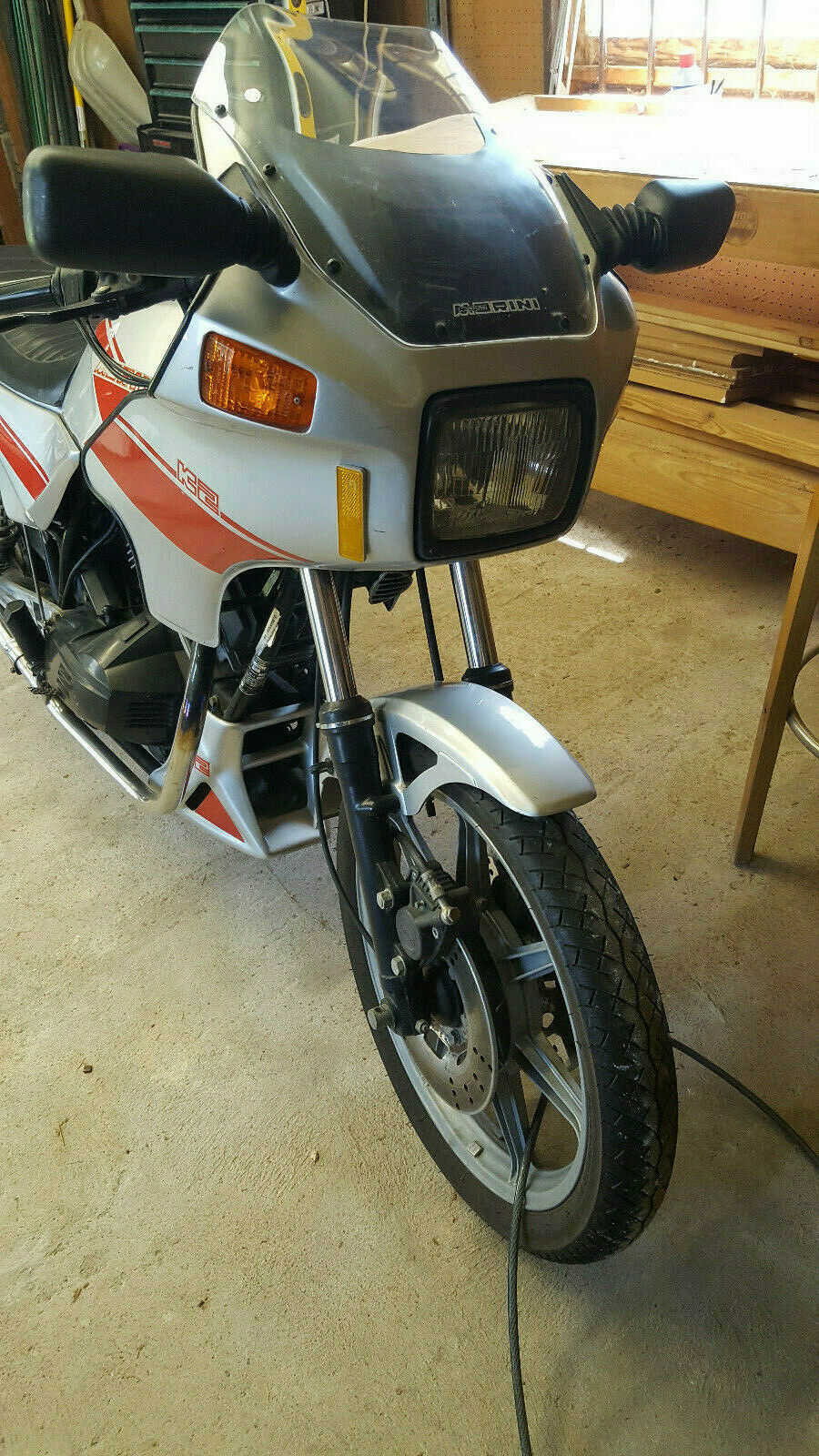 From the seller:
Super rare Moto Morini 350 K2 V-Twin sport bike. Very low original miles. Maybe one of 10 in the U.S. All the best components: Lafronconi mufflers, Twin Dell'Orto carbs, Marzocchi front forks, Italian Bi-Turbo Air Adjust rear shocks, Verlicchi Clip-on bars, and triple Grimeca disc brakes. New Bridgestone Battleaxe tires, new battery, recent chain and cam belt replacement. Included is an impossible to find NOS seat (Original is perfectly fine, with just a few imperfections). Workshop manual, and assorted gaskets. Runs, Stops and Brakes. A few minor nicks and scratches, but overall in great condition. I thought this would be my last bike, but my ailing wrists and my charming wife say it's time to move on to a less demanding hobby. Very reasonable starting price, and a very reasonable reserve.
Today's example looks pretty representative of the unique breed that is a Moto Morini. Bidding has been consistent thus far, and there are a goodly number of watchers for this auction. Pricing is not up to $2,500 as of yet, and the reserve has not been met – but there is still a long way to go. This might be a wonderful opportunity to score something rare and Italian, not break the bank, AND be rideable without fear of losing your investment or killing yourself. The seller appears to be knowledgeable about the model, and has provided a good baseline for what we are looking at. Check out all of the details here, and Good Luck!!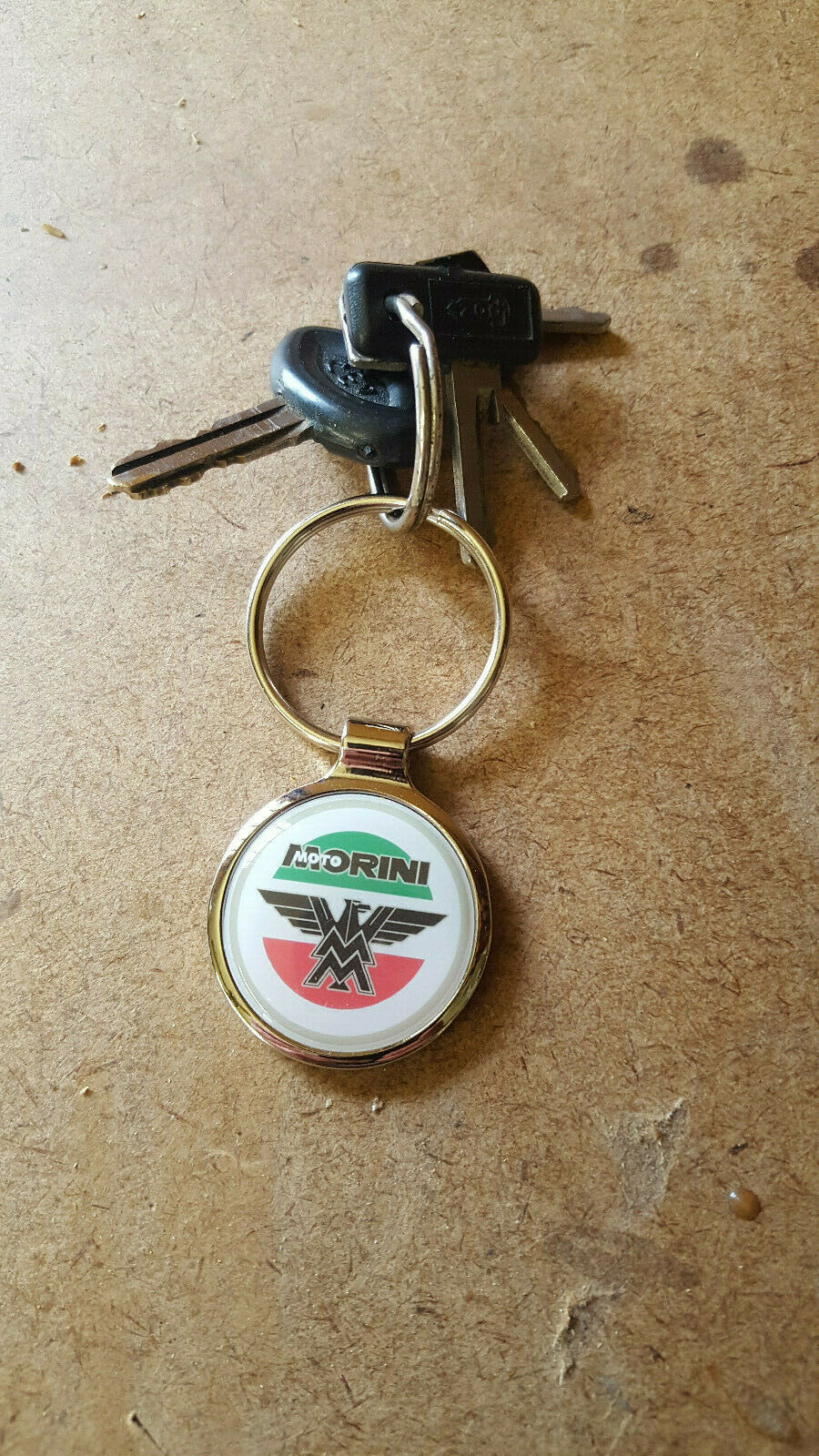 MI