Little two-stroke rippers like this Honda NSR150 SP epitomize Honda's 1990s golden age, when the company saw fit to make even their entry-level machines look and feel special. Even on a 150cc starter bike, Honda went all-out, giving it an RC30-aping single-sided swingarm, and a GP-replica Repsol paintjob. You might not be going as quick as your older buddy's 250, but you were damn sure going places.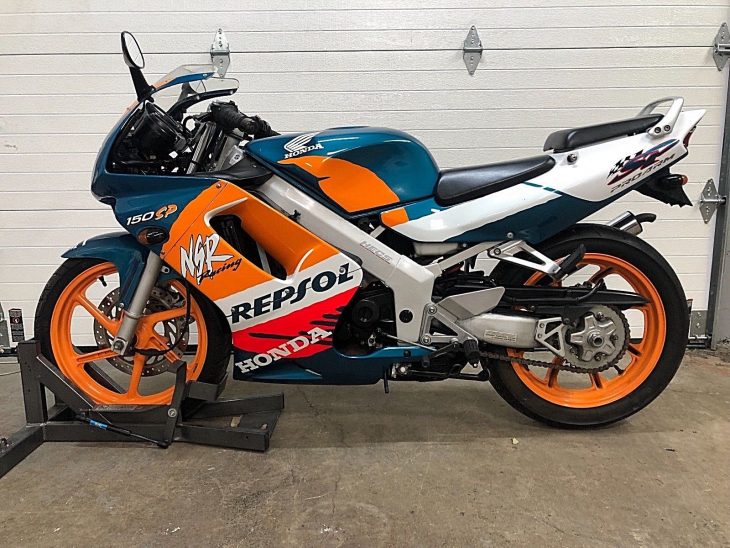 When compared to a modern CBR250, the NSR looks almost muscular. Depending on the country of origin, the RC-Valve two stroke in NSRs made somewhere around 30 horsepower, pushing them to close to 100 mph on the big end, depending which YouTube users you believe. Those numbers are plenty to bring the fight to an early 2010s CBR250, especially when you consider that the NSR150 SP clocks in under 300 pounds.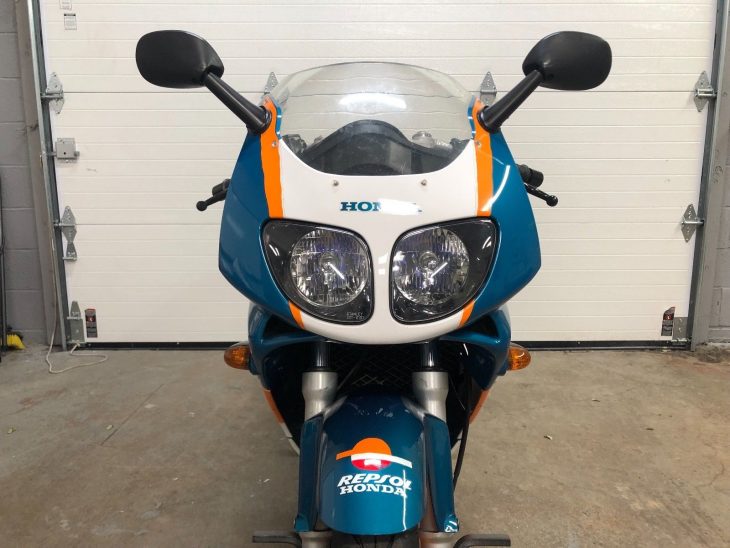 This one is stock, and in very close to mint condition. There is a crack in the front fender, and the rear was cut below the license plate, but that is more or less it for blemishes. It comes on with an Ohio street title.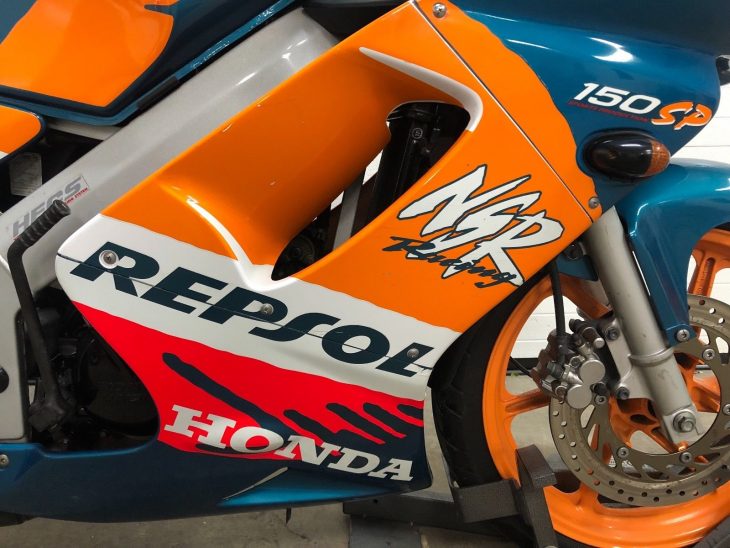 From the eBay listing:
HONDA NSR150SP NSR SP REPSOL EDITION 5,384 Miles (8,666 Kilometers) Completely original and unrestored. Mechanically Sorted. All fluids are fresh. Shifts and revs to redline perfectly. Starts effortlessly every time. Very Honest Bike. Very few scratches overall. Blemish to be aware of, front fender has hairline crack and rear fender has been cut below license plate. Please see Images. Fuel tank is Rust Free. Has Vin Matching State of Ohio Title. "Buyer is responsible for their own State Requirements." Imported into the States through all legal channels. Sold as is. Buyer responsible for shipping. Thanks for looking. Please email any questions.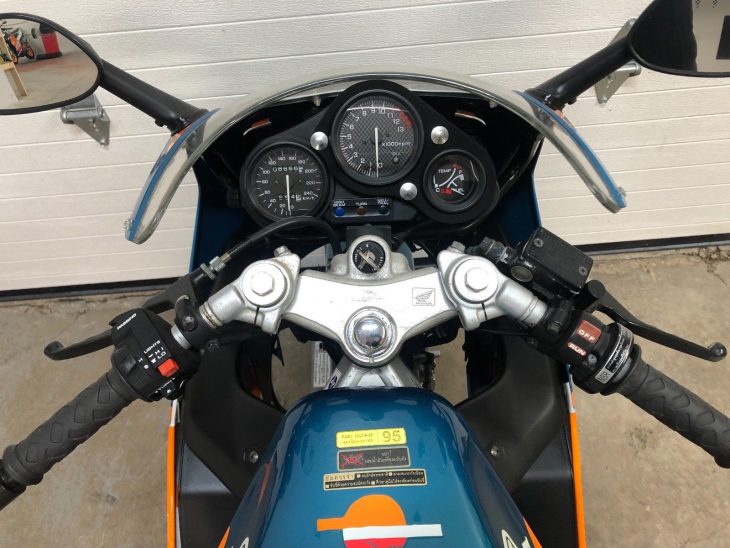 If you're looking for a fun weekend ride, an interesting track toy, a conversation starter or a beginner bike that's got a little je ne sais quoi over the standard 250s, look no further.