Warning!
This post is in our archives. Links in this post have been updated to point to similar bikes available to bid on eBay.
Every post will be sent right to your inbox every morning when new posts are made. We will never sell our list or spam you. Plus you can click links to bid or buy right from the email and skip the site entirely. Subscribe to Rare SportBikes For Sale today!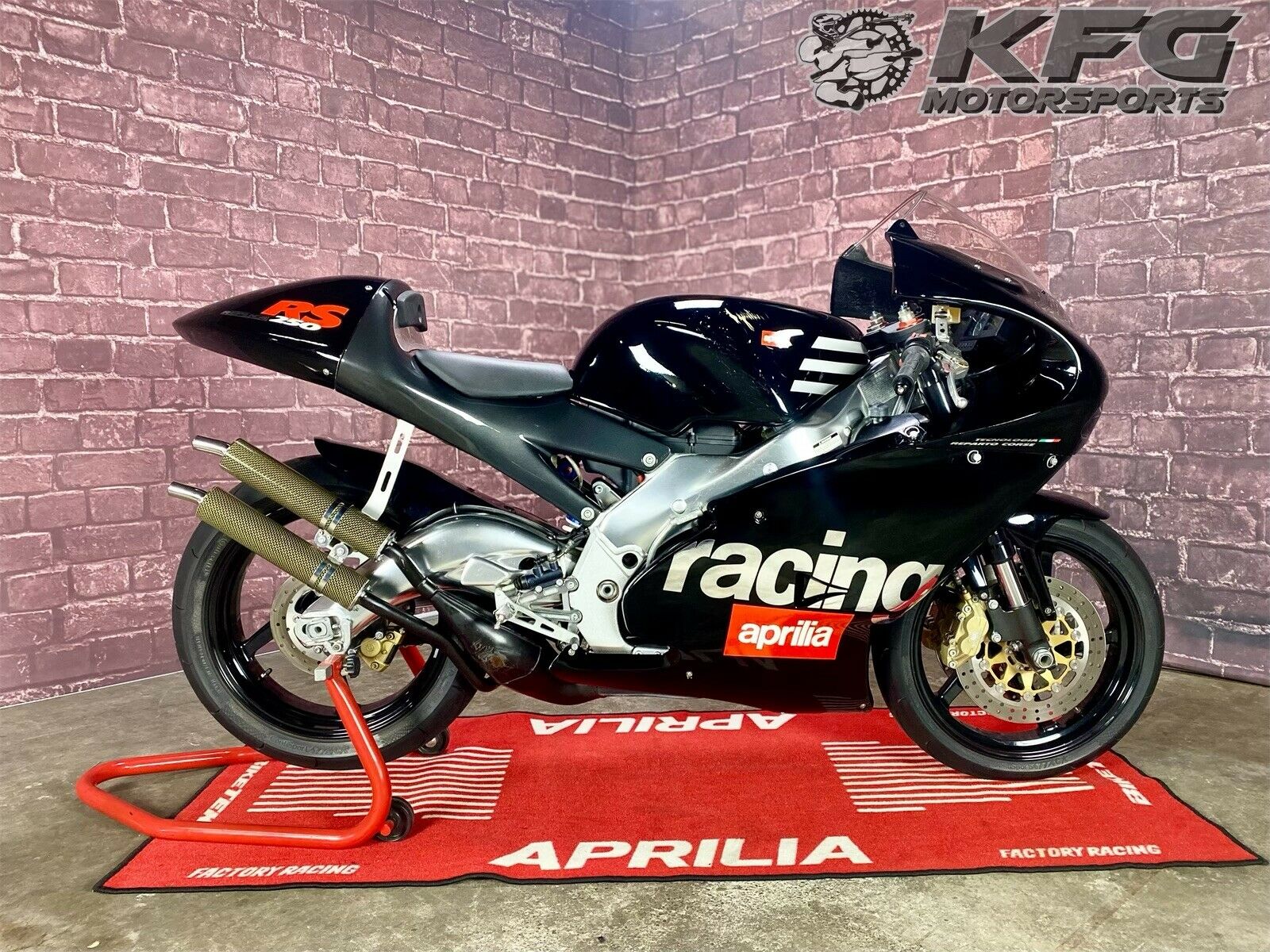 How about this hot AF Italian smoker for your Thirsty Thursday viewing pleasure?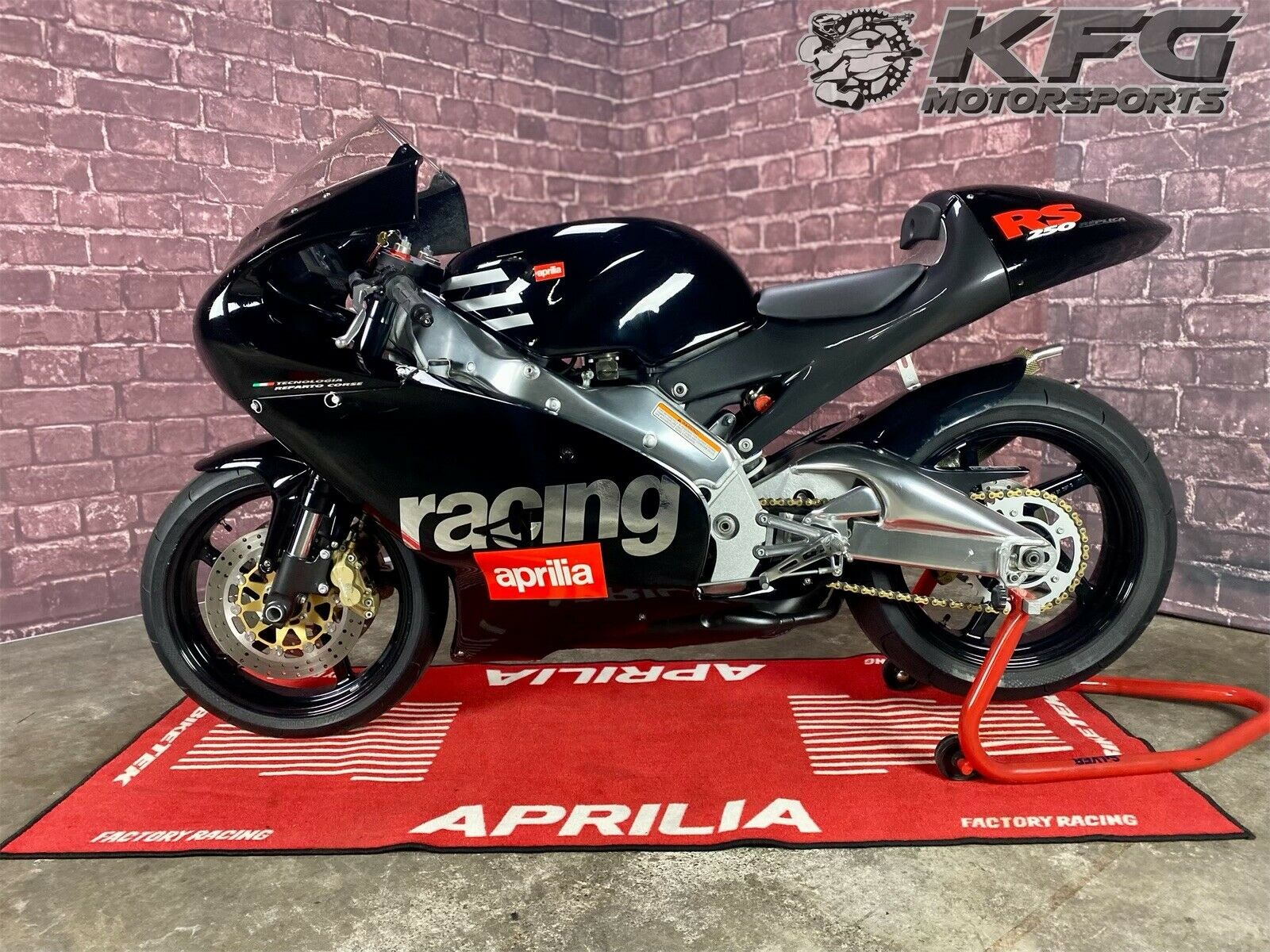 I'm gonna come clean on this one . . . When I first saw it I was 110% stoked and thought it might be the Holy Grail survivor of RS250's, but then I watched this at :28 seconds in.
I'm guessing that's not going to buff out! Looks like someone had a rough day at the track and threw it down the road. I hope the rider was okay.
But, the show must go on and like we always say "Smoke'em if ya Got'em!"
Location: Auburn, Washington
Make: Ape
Model: RS250 Cup Challenge
Mileage: 450
Price: $15,995.00
◽ VERY RARE BIKE WITH ONLY 449 MILES VIN ZD4LDA500XS0117

◽ KFG CERTIFIED PRE-OWN AND DYNO HEALTH CHECK

◽ ONE OWNER BIKE CLEAN WASHINGTON TITLE WITH COPY OF ORIGINAL MSO

◽ ALL ORIGINAL PARTS AND BODY – STORED LOVINGLY INSIDE A MAN CAVE

◽ FRESH SERVICE AND FLUIDS

◽ COMES WITH A HUGE BOX OF SPARE OEM PARTS, MANUALS AND RACE BODYWORK
I'm a RS250 fan boy and I'm digging all of the spares and low miles, but wait-
◽ This one sold for $16,800 in September: Iconic RS250
Actually, it sold for $17,976.00, but I'm not squabbling over a few Benjamin's. I like them both, but would have liked this one more without the raspberry on the tank, but the mileage is super low, but the raspberry on the tank, but it's really clean, but the raspberry on the tank, but it's all original, but the raspberry on the tank, but it has (what promises to be) an extensive spares kit, but the raspberry on the tank. . . Ooops! Did I really just type what's in the grey matter? Sorry!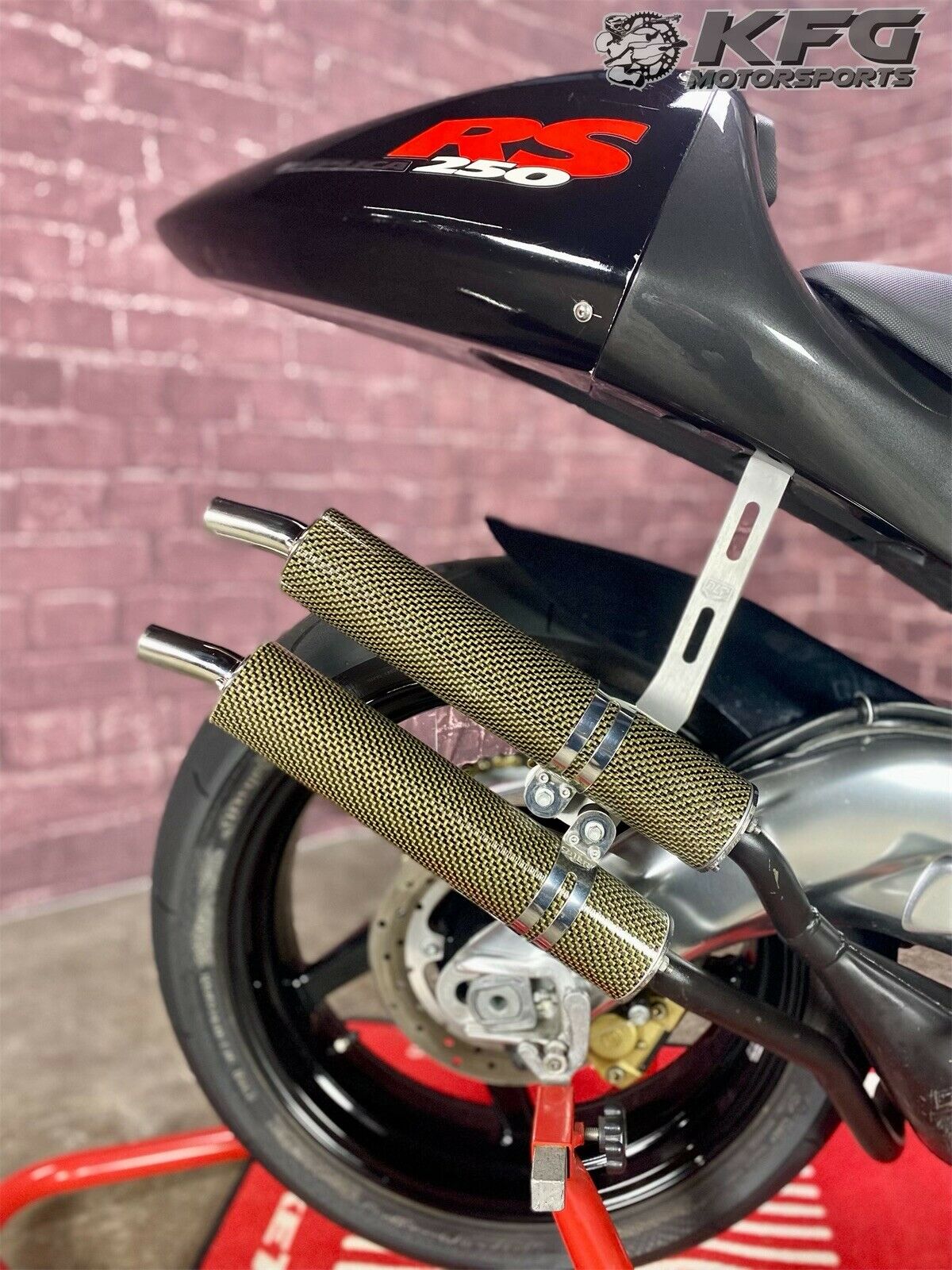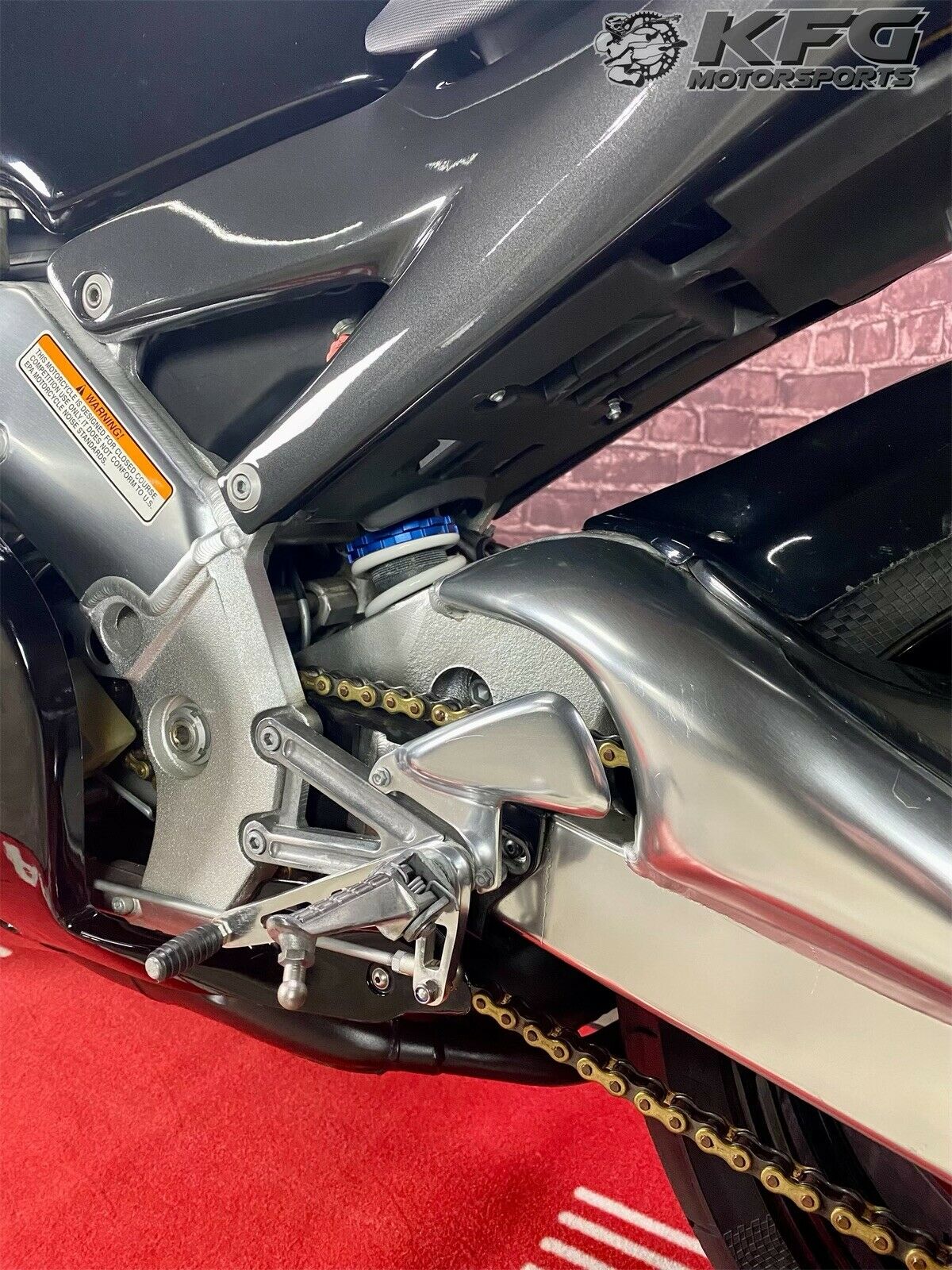 What do you all think? Worth all the money or a pubie too high?
And check out our past rS250 posts here!
Ciao!
dd