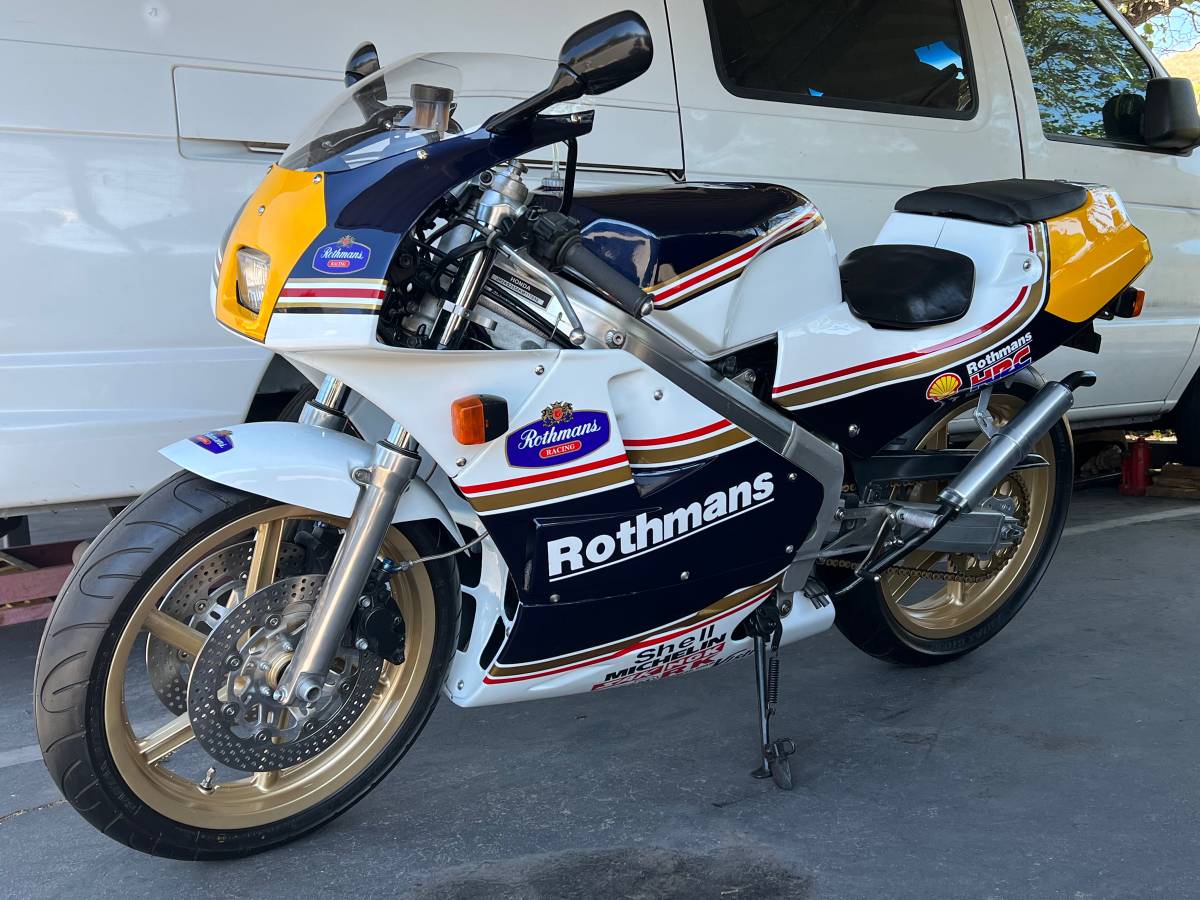 Make: Honda
Model: NSR250 MC18
Mileage: 22,281 km
Price: $14,000
Titled: Yes
Location: Calabasas, CA (Shout out to my boys from P.O.D.)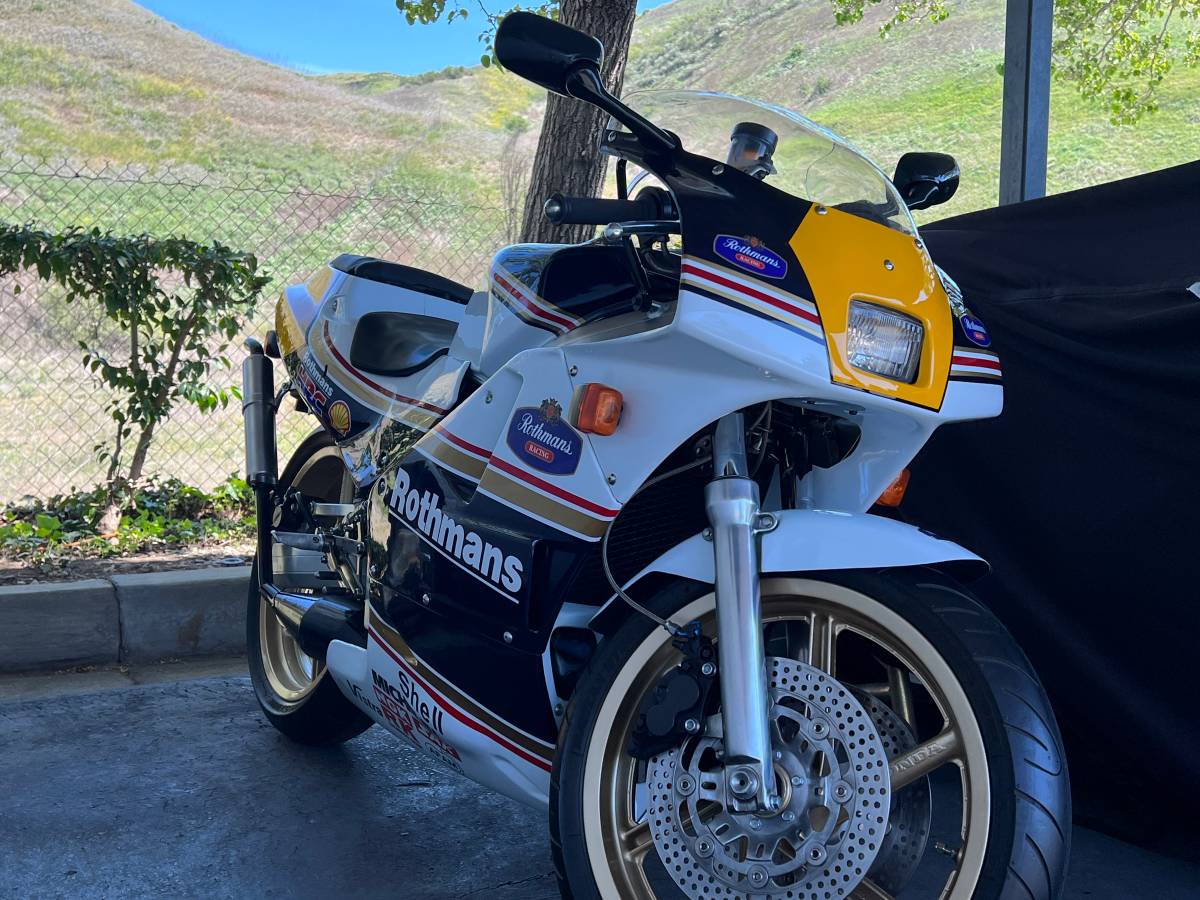 From the seller
Imported from Japan four years ago, registered in California and slowly restored to exceptional condition. One of the nicest MC18 examples to be had and they're rare. Most are in poor or un-restored condition. Everything on this bike has been gone through and fixed, replaced or refinished. Compression is perfect, carbs cleaned/tuned and runs amazing. Zero miles on new Bridgestone tires.

– California Title/Reg/Plate
– De-restricted (60hp estimated)
– JHA pipes
– Magtek magnesium rims just repainted
– New wheel bearings
– New Bridgestone tires w/ zero miles
– New Rothmans bodywork, stripes corrected and inside of panels painted flat black
– New fasteners
– New windscreen from U.K.
– New Renthal grips
– Vintage Japanese BEET rear sets
– Reupholstered rear seat
– New lithium battery
– New regulator/rectifier
– New fork seals
– New oil pump seal
– Zinc-plated hardware
I assure you- that list isn't telling the whole story, but the pictures will complete the list for you. Have a look and tell me what you notice . . .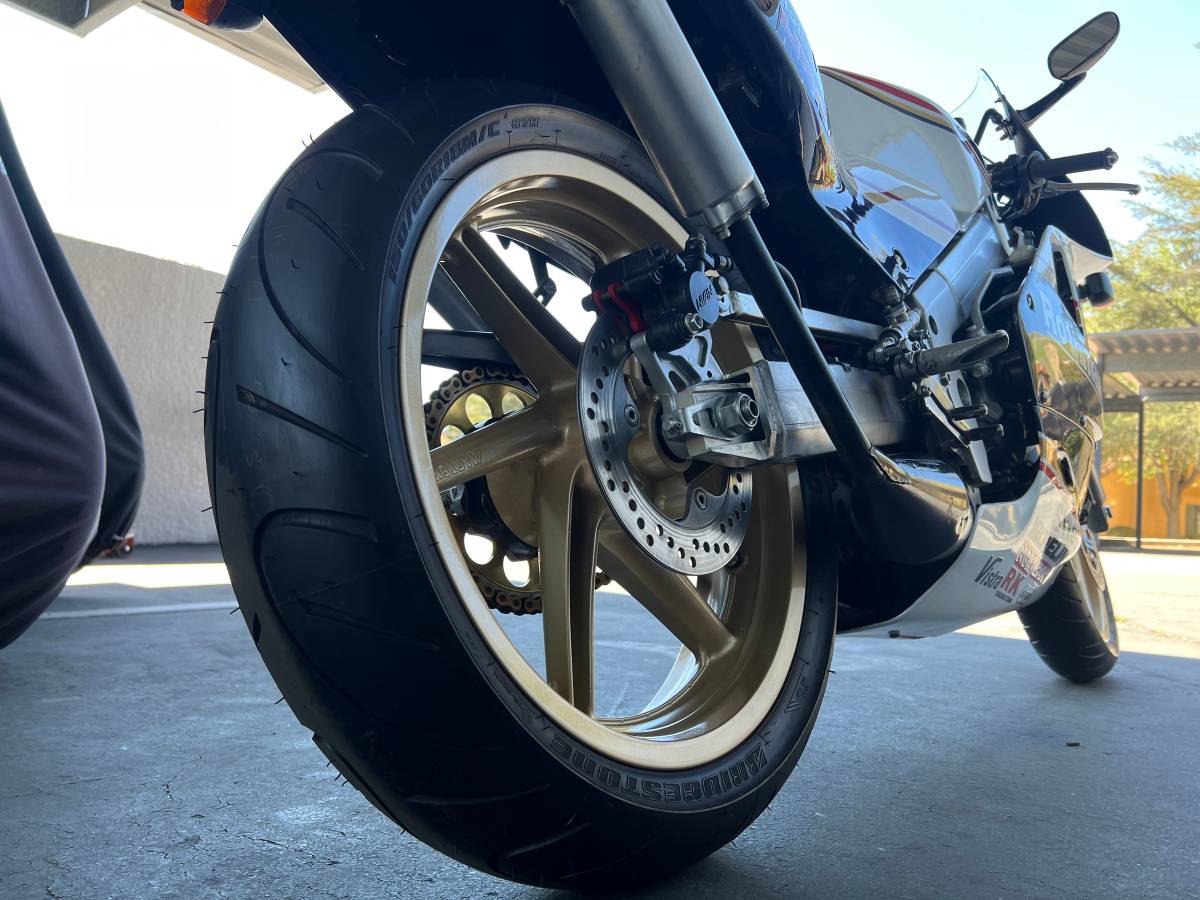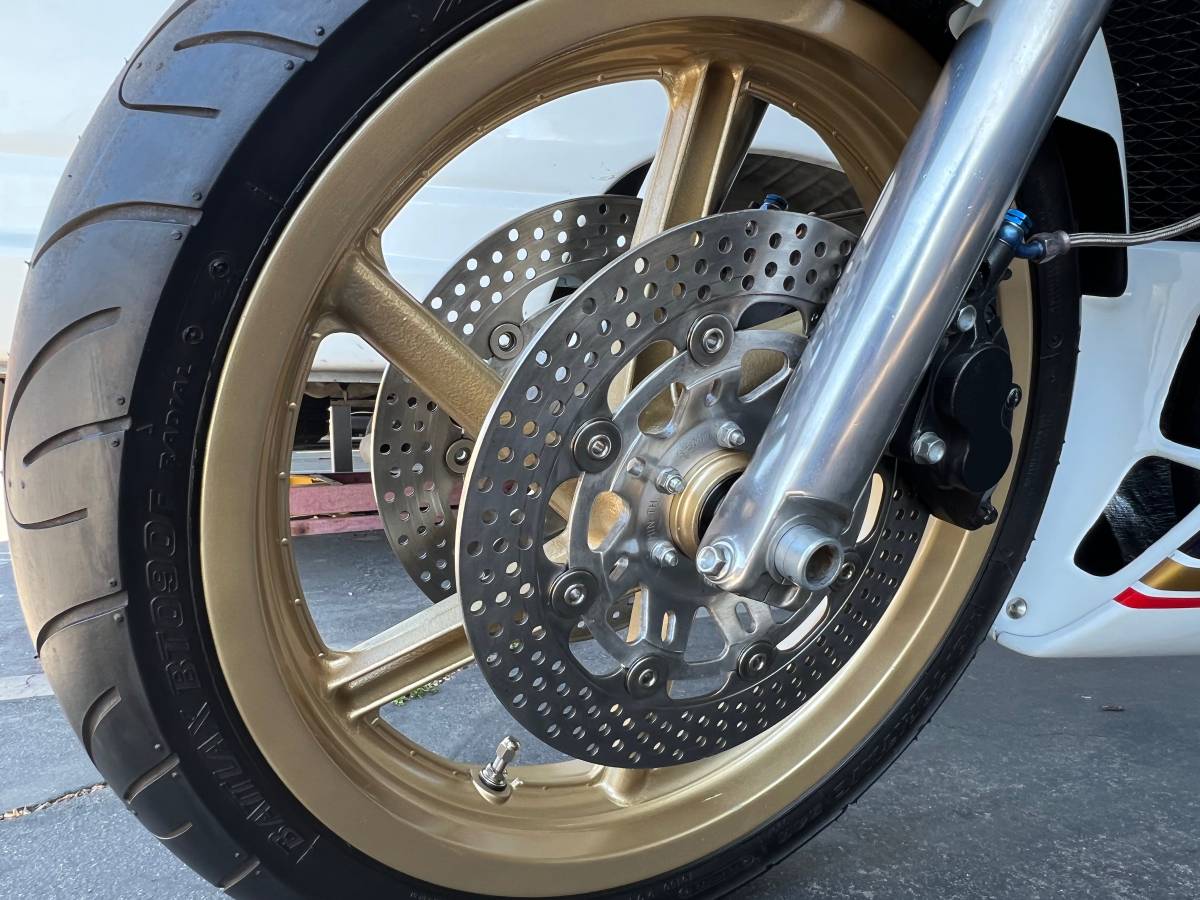 I see hundreds of hours of elbow grease and several hundred dollars in cleaning supplies. Have you ever laid your eyes on a cleaner 2 stroke? I'm not sure they're this clean from the factory!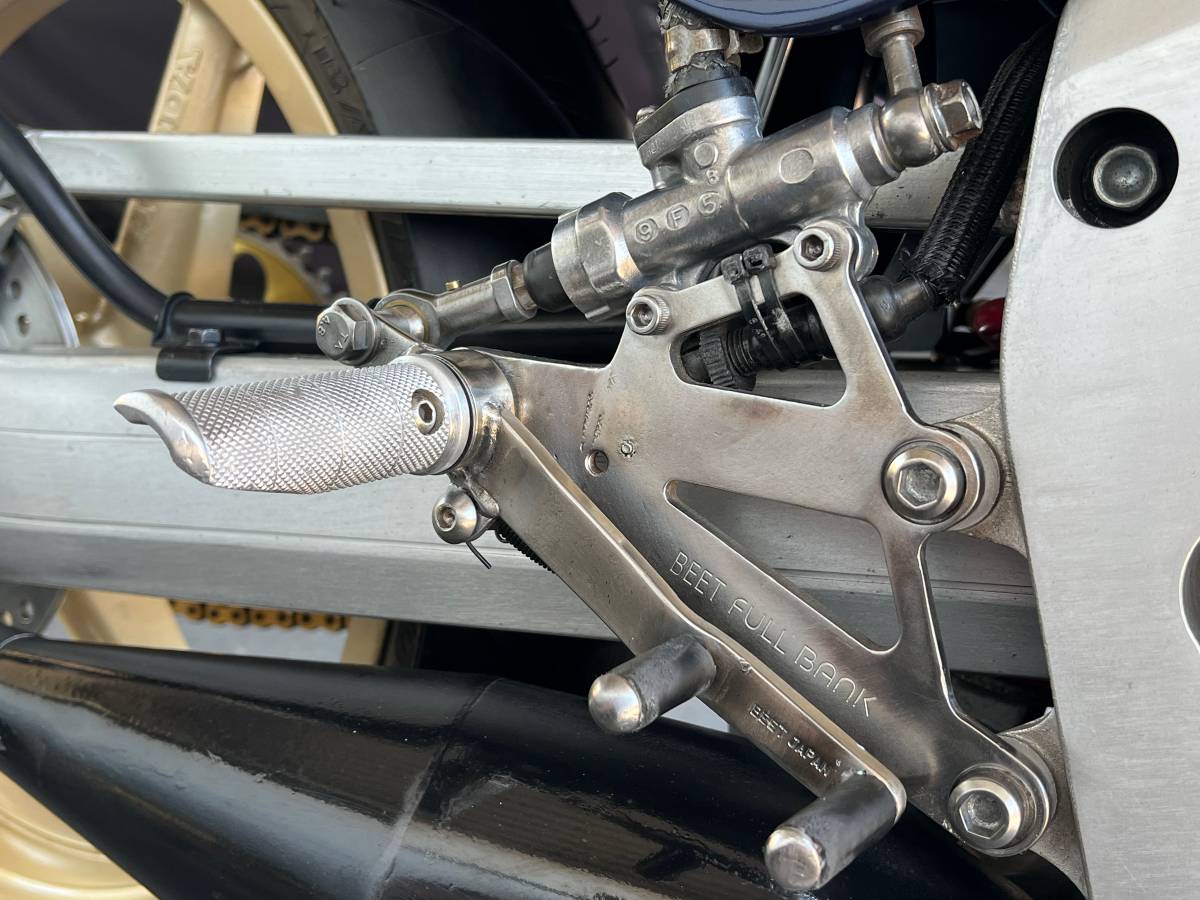 Hello there, Mr. Beet! I think I'm more excited about seeing those in the wild than I am about seeing a MC18 🙂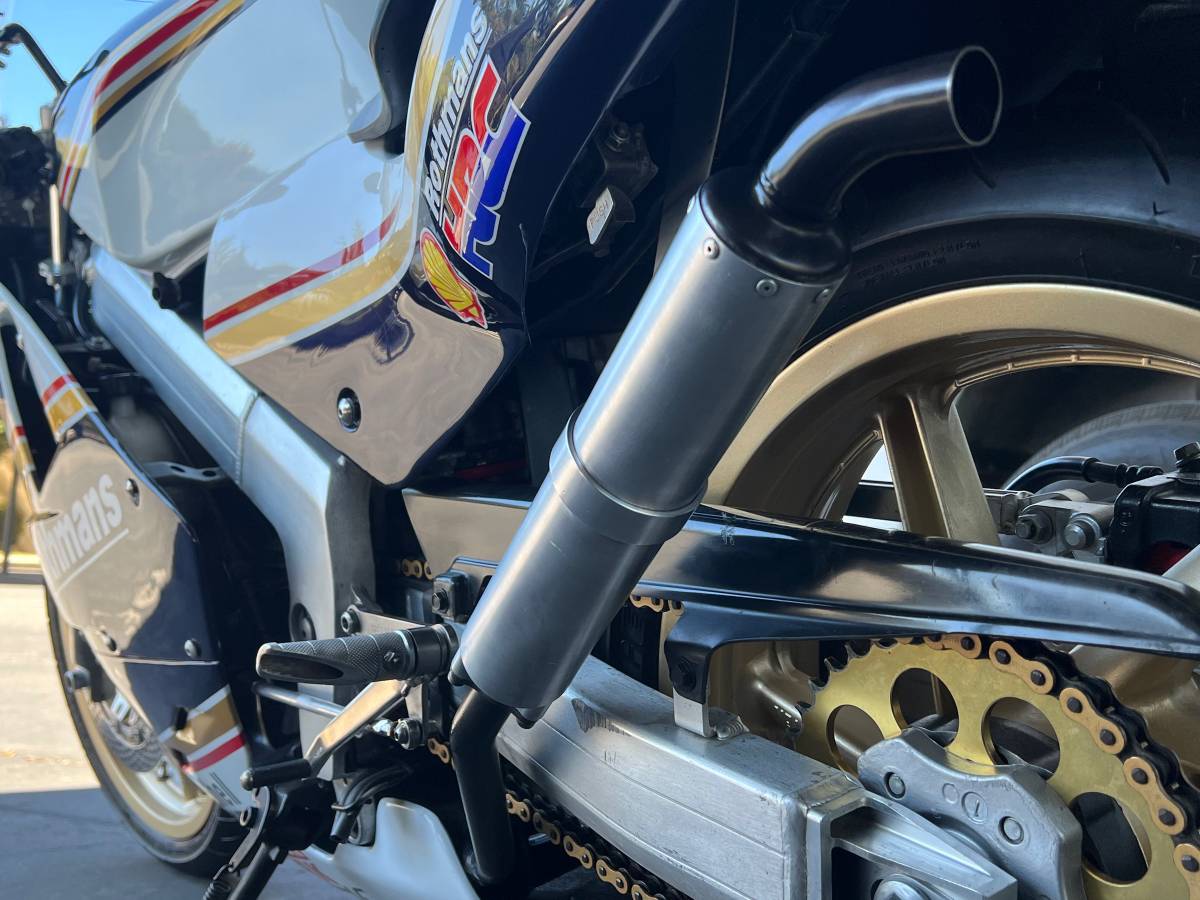 I know it's not original, the wheels have been resprayed and it has those pesky aftermarket fairings, but it is 33 years old and comes from one of the harshest environments for motorcycles and yet, it looks amazingly clean, fresh and ready to make some noise.
If you're in the market for a solid rider this might be where you can punch your ticket, but as always, I'd suggest you reach out to the seller and do your own due diligence to get a better feel for it.
Let me know your thoughts on this good looking MC18 and Smoke'em if ya got'em!
Cheers!
Doug