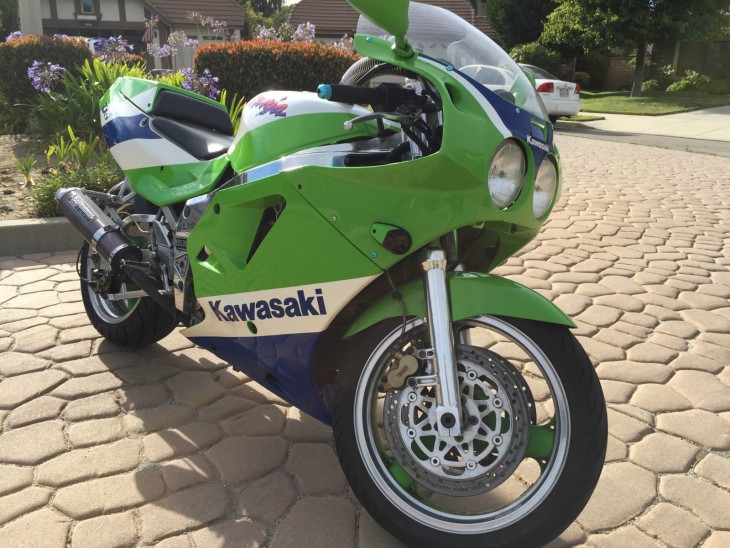 Other manufacturers had to scramble a bit when Suzuki pulled the rug out from under them with their thoroughly modern GSX-R750. But they recovered quickly, and the Seven-Fifty Wars of the late 1980's and 1990's produced some terrific motorcycles like this Kawasaki ZX-7 that have been neglected for a long time. They weren't particularly rare when new, but very few nice examples survive today, and interest is picking up, along with prices.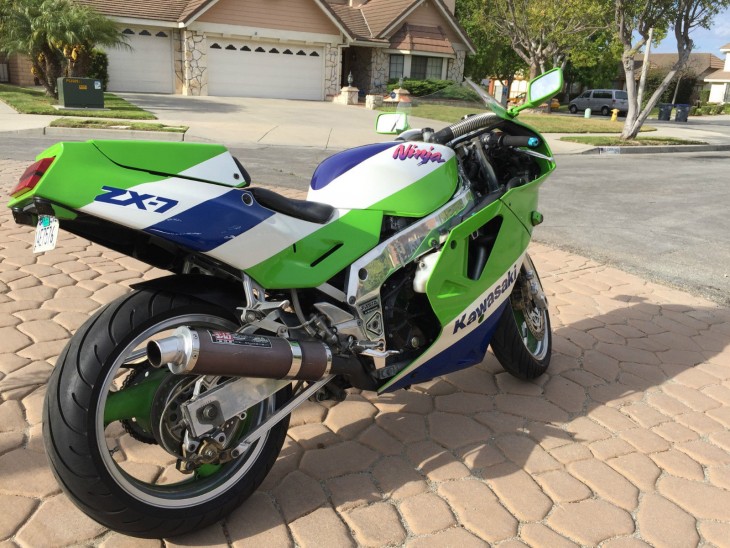 Kawasaki's ZX-7 was powered by a 749cc, liquid-cooled inline four that made 105hp. With a top speed of over 150, it was in the hunt, with very little between it, the GSX-R, and the FZR in terms of performance, although the Kawasaki was well known for its stability, front-end feel, good riding position, and strong braking.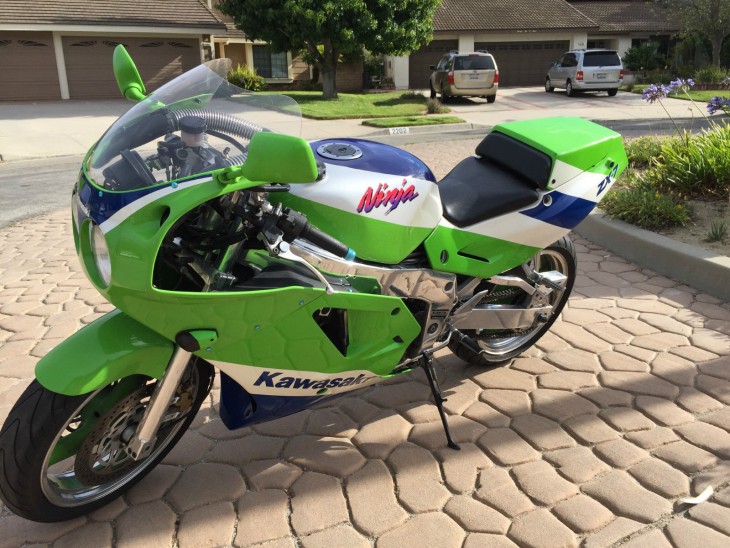 With prices for all 80's/90's sportbikes on the rise, good examples are in demand, and this one is claimed to be in terrific shape.
From the original eBay listing: 1989 Kawasaki ZX7 for Sale
FULLY RESTORED and RARE! Super clean condition, current registration for 1 year, I even have the original owners manual.  I recently had this professionally serviced and changed a few things:


New Michelin front and rear tires, New Battery, Rebuilt the carbs, new spark plugs, had a valve adjustment, oil and coolant change, lubed the chain & chassis, changed brake fluids & air filter, changed fork seals, changed temperature sensor, changed radiator fan, and replaced a few hoses and clamps.  (work cost me over $2000 but worth every penny since this bike rides amazing!)

Bike has 25,000 miles and it runs like a champ.  Very solid bike, original and in great condition. This is an amazing bike to add to your bike collection.  Very few of them in the USA.
Alright, as far as I'm concerned, this bike is pretty clean. But fully restored? "You keep using that word. I do not think it means what you think it means…" Note the missing and off-colored fasteners, and the scuff on the tail. The flush-mount signals are at least relatively un-tacky, although obviously not original.
With no bidders yet at $6,000 and just about 24 hours left on the auction, I think this seller isn't way off the mark, but needs to lower his expectations somewhat. Or maybe get a set of hex-screws that are all the same color so he can at least pretend the bike's had sympathetic maintenance.
-tad