Boca Raton, FL – 12,500 mi – Currently $2,550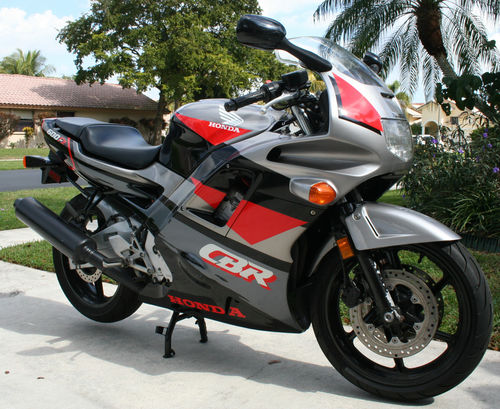 Before the shouts of "These aren't rare!" and "They made thousands of these!" start, let me say that I don't necessarily disagree with the latter. However, there is a lot of support and interest in clean survivors from back in the day. Personally, I feel that finding a 20-year-old bike that was never meant to be collectible in stellar condition can be trickier than finding a more expensive bike in the same condition. These were never thought of as something to preserve. They were designed to go fast and lots of them ended up on the ground or modified beyond recognition. Those who wanted one of these when they were new but were too young/broke to afford one are now 20 years older and have more disposable income. That is why the "survivor" represents a key part of the rare sport bike market, much like the 60's muscle car does in the collectible car market.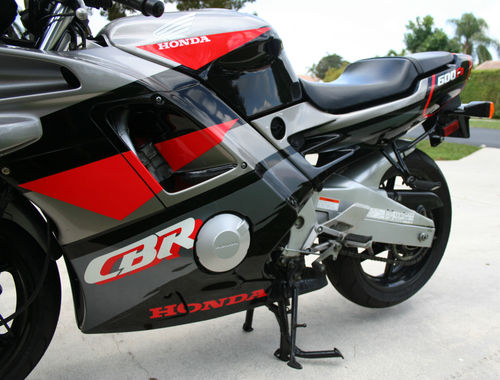 On to this minty CBR600F2 for sale. This bike is now 20 years old and has less than 13k miles on the clock, which is roughly 600 miles a year. The bike looks as flawless as can be and the only thing I can call out from the photos is a slight scuff on the exhaust and maybe a tiny amount of surface rust on the exhaust as well. Also, I maybe see some pait chipping on the front forks, but that could just be the lighting in the picture. Other than that, this thing looks like it did back in '93.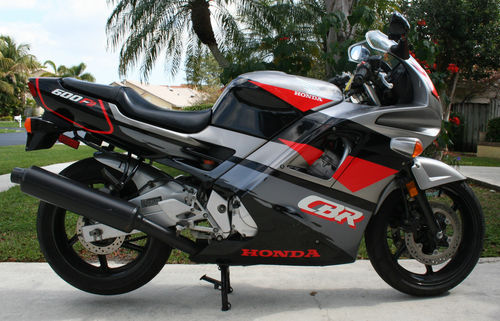 From the seller:
1993 Honda CBR 600 F2 with less than 13,000 miles. Recent tune up, cleaned carburators, changed voltage regulator, battery and both tires. Runs like a dream. 100HP on paper and you can feel it. Second owner since 1994, always garaged.
The description is a little lacking, but the seller has provided some good photos of the bike. Bidding is active and up to $2,550 already. These had 100hp back in the day and were no slouch. That Honda rideability and reliability is probably one of the things that has kept this bike looking good today. Do you feel like owning a classic 600 for less than the price of a new 250cc bike? Then check out the auction here and place your bid!
-JS