This Florida owner shows a few other classic -80's machines behind, but this unrestored CB1000F might be the one to cut away from the herd !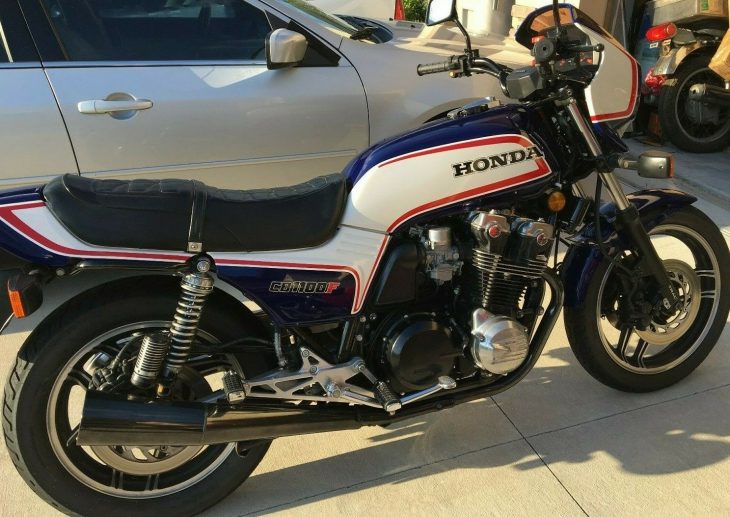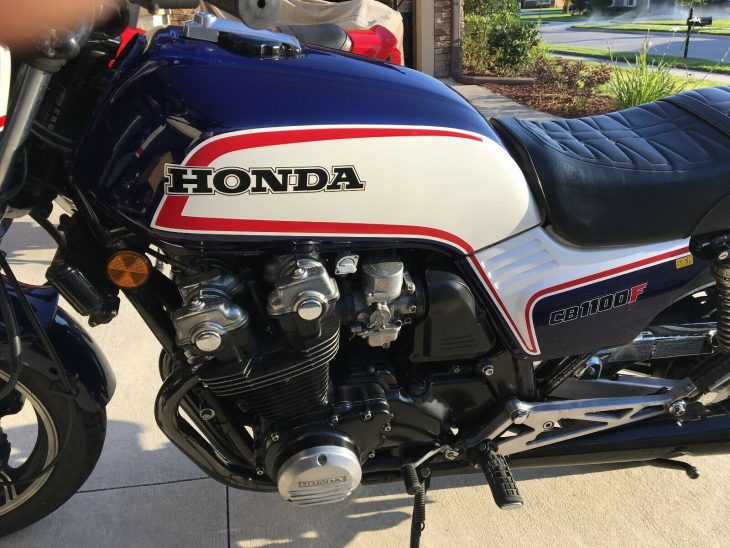 Honda's was looking deep into the corner and the vee-four 750 was brand new, but before the carburetted inline four left the sport category, displacement was increased to 1,062 cc's and 38mm carbs delivered 110 hp.  Just oversquare 69mm stroke kept torque up there at 72 ft.-lbs.  Though still a typical twin-downtube, the chassis was beefed up and sported 39mm forks and a box-section swingarm.  Dampers were premium with air-adjustable anti-dive forks and adjustable twin rear shocks.  More UJM than sport, the 18-inch front and 17-inch rear wheel kept seat height low.  Brakes reflected the 543 lbs. dry weight with three 296mm disks.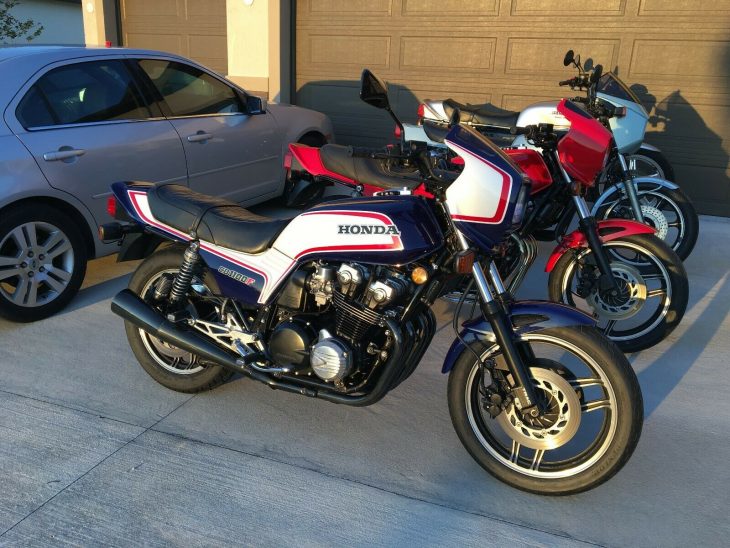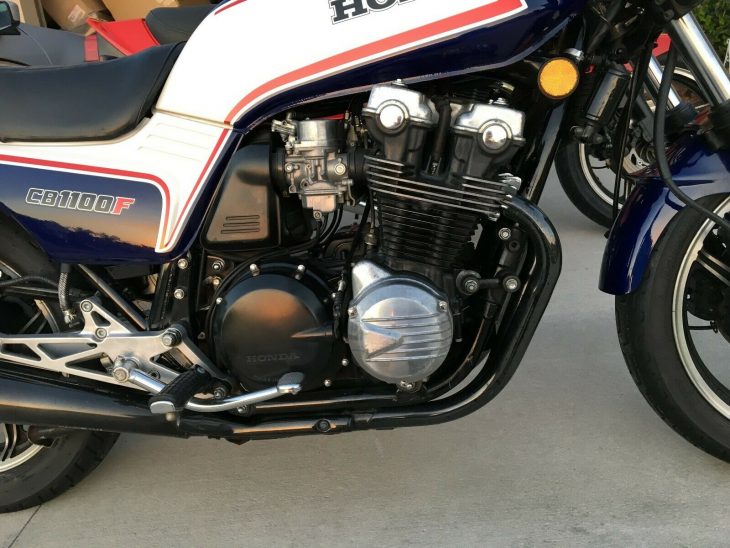 Obviously a fan from the looks of the garage, this owner has taken nice care of his reference CB1100F.  The preservation of the deep blue paint and black engine finish is as rare as the factory black chrome exhaust.  Just a few rubs tell of its 21,000 miles.  The owner is correct that at this age, most have been disassembled, restored, and altered.  From the eBay auction:
Original bodywork with original paint and factory original 4-2 black chrome exhaust. All in excellent condition with only minor imperfections. Tank is dent free with no trace of rust inside original key opens all the locks, tool kit and original owners manual included,  seat is perfect, no nicks or anything. I put 3000 miles on it last year, just put on new tires, all carburetor O-rings have been changed, then carbs synced, only ethanol free gas used. new o-ring chain, old one was fine, but old is all, This bike is 100% ready to ride and enjoy, no modifications, just stock and original.

As you can see in the pictures, this bike is in excellent condition. hard to find one that has not been apart, repainted or screwed with especially in the awesome blue paint scheme. one minor scuff on right fairing, hard to get to show up in pics some oxidation under aluminum clear coat in spots as well, but a really nice bike, always get compliments. Tires are new Dunlops in original factory sizes.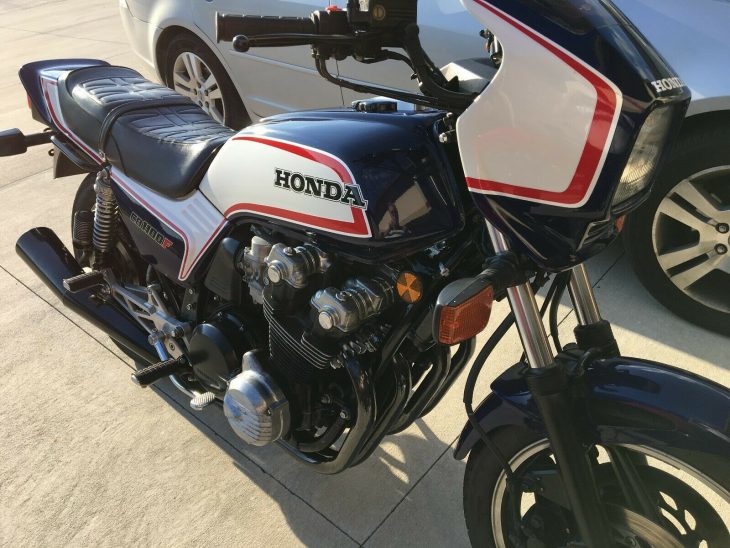 Honda tweaked the CB1100F until it did pretty much everything well – it got high marks for usable power, stable handling, and comfortable cockpit.  Answering the escalating power competition, it ran a quarter in just over 11 seconds, and Honda quality insured popularity.  Starting out at a reasonable $4,900, this example should do better – last January a red one with less miles brought $9,350 at Mecum in Vegas.  Sure to be a hit at a show or cruise night, this CB1100F marks a sweet spot in Honda history and owner care.
-donn