Suzuki had a bit of a horsepower dynasty going in the early 1980's, their DOHC air-cooled fours having plenty of power and potential for lots more.  The GS1100E was their very sporty standard, years before naked superbikes became a thing.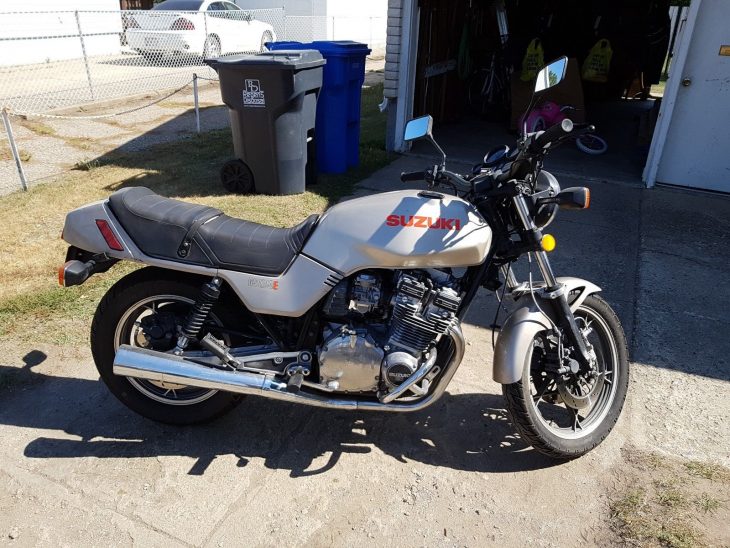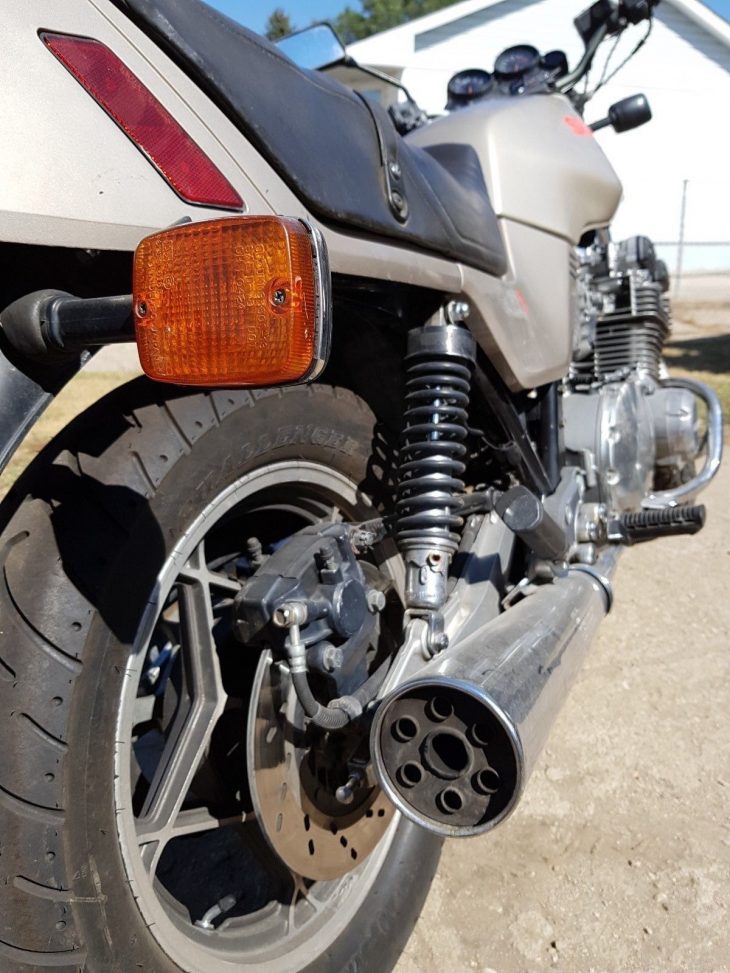 Looking a little staid in the factory tan metallic, the GS1100E had a nice tank-into-seat flow that echoed the Katana.  The normal looking twin-downtube frame was beefier than usual, and the Kayaba forks and twin shocks look routine but are multi-adjustable.  Even the 1075cc engine could masquerade, until closer examination of the specs revealed a narrow valve angle and their Twin Swirl Combustion Chamber.  On the ES it was tuned for 108 hp and 63 ft.-lbs. torque.  For 1982 a slightly lower seat height and pegs a couple of inches back gave a sportier feel.  Though its stability and weight made the -E's home on the boulevard and dragstrip, it got high marks on the back roads.
This GS was imported to Saskatchewan from the U.S. and should be an easy border crossing back, and while it doesn't look pampered there is a garage.  A recent battery and tires are mentioned, though nice detail would do a world of good.  From the eBay auction:
Try to find one in this condition near you. It is rare in North America.

It is already an Antique and it's probably only going up in price in the future.

I bought this bike a couple years ago in Boise / Idaho and brought it across.

I did all the paperwork and had the safety inspection for Saskatchewan done on it. A few minor repairs and two new tires and it was safe to drive.

Now the tires have maybe 500 km on them – that's how little I actually drove the bike.

It has 27960 on the clock and I assume that this is in miles since the bike comes from the States.

The bike itself is in great condition I'd say. That's what the mechanic told me when he got the bike ready for this season after winter.

The bike starts good and drives good, the lights are all working including signal lights. The battery is new from this spring.

I even have a short video how easy it starts cold – I could send it to you.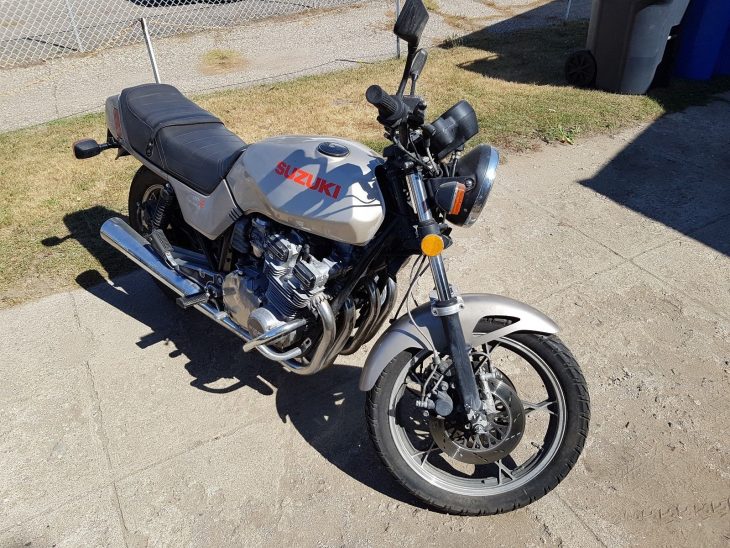 The early eighties were alive with variations on the UJM, and Suzuki had the market blanketed from the king-and-queen seat on the GL to the bikini fairing on the ES.  As a 1982, the -E was the best part of a Katana and could still blend into the background.  And then post an 11-second quarter.
-donn