A new-to-you classic sportbike often means wading through multiple previous owner's improvements and mishaps.  Not this time, as the 1991 ZX-7 presented here looks un-modified and never down.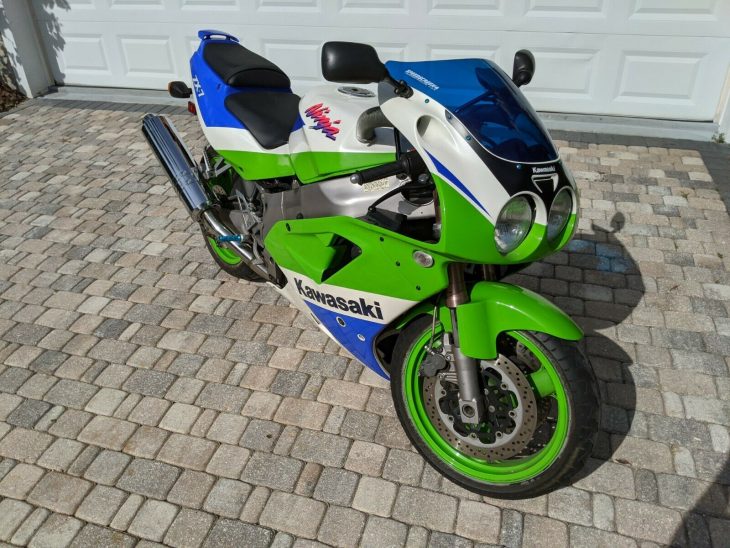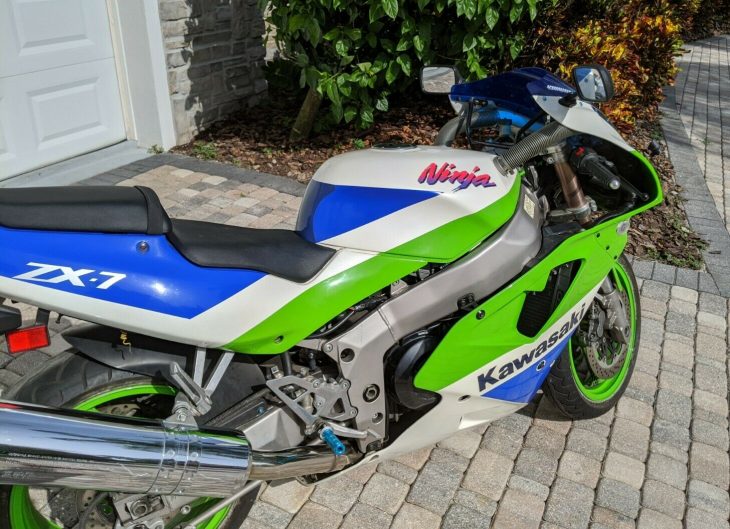 The industry had been expecting the EU to declare 100 hp a street-wise maximum, and tuned a lot of engines into conformance.  Not a bad thing for a road rider, since the torque numbers were excellent.  Most of the ZX-7's innovations came in the original '89, but the 1991 model came with 43mm upside-down forks, and using the engine as a stressed member made the chassis lighter and more rigid.  New then was a curved radiator, which saved frontal area but still had the volume to cool the 750.  Several liveries were available but the green / white / blue is instantly recognizable from the AMA superbike days.
This St. Pete owner came upon this ZX-7 when it was only ten years old, and evidently continued riding carefully.  The tail tidy, low-profile signals, and blue windscreen are entirely normal, but the lack of any apparent rash and the factory muffler are pretty unusual.  After a time in the garage, some return to duty maintenance is expected, as noted in the eBay auction:
A very rare and collectible ZX-7 Ninja. The last time it was ridden was 2 years ago and at that point it ran great. The bike has been covered in my garage. It has been an amazing bike for me. It needs the regular maintenance a bike that hasn't been ridden would need to get it in great running condition. I've owned the bike for 20 years.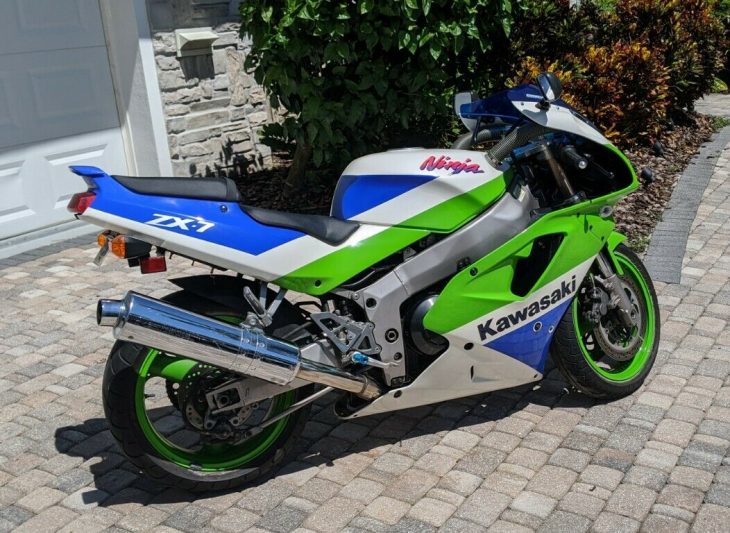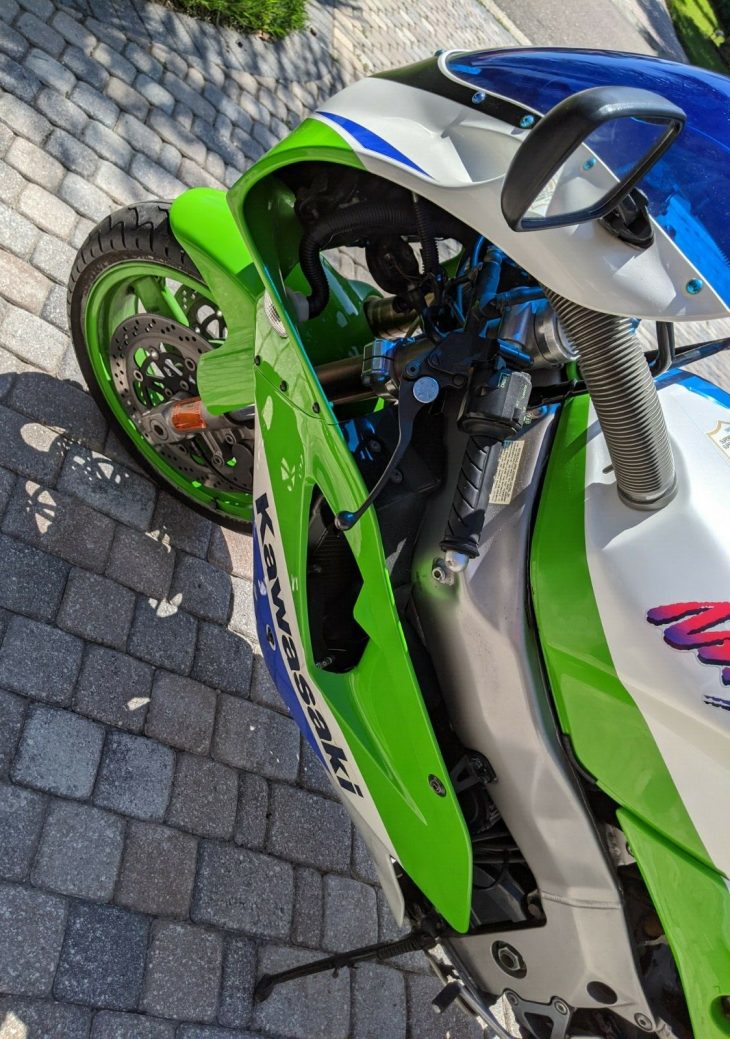 Though a first-year H-model or race homologation K would be more collectible, the J has a nice set of updates and weight savings.  With race kit and Muzzy prep, the ZX-7's went on to multiple crowns on several continents, making that green a key color to fans worldwide.  For a rider not quite ready to take a more rare bike on a trip or park it at a cruise night, this example might be a good choice.
-donn 
3 Responses.