Massimo Taburrini penned the all-encompassing Paso in 1985, for the still-in-transition Cagiva and Ducati.  Not starting from a position of strength, the model fought the good fight for several years and culminated in a fuel injected 90 hp package.  Despite 35K miles and 27 years, it still looks great.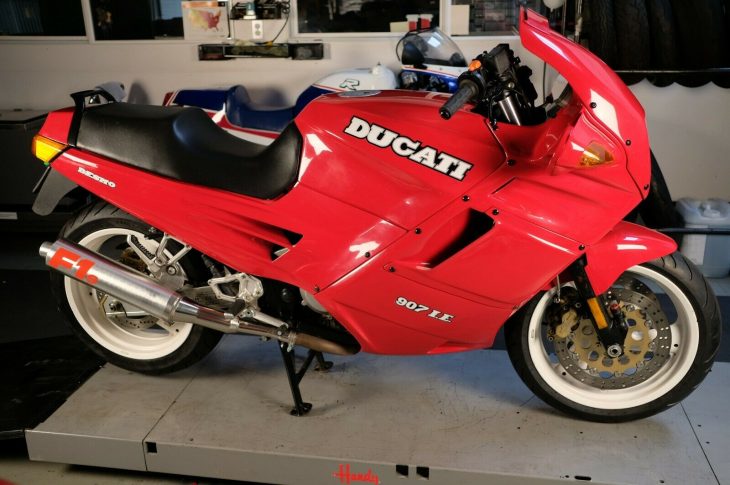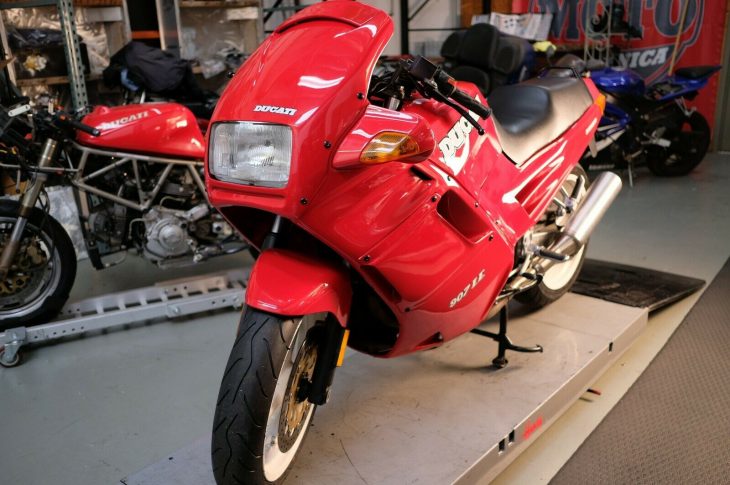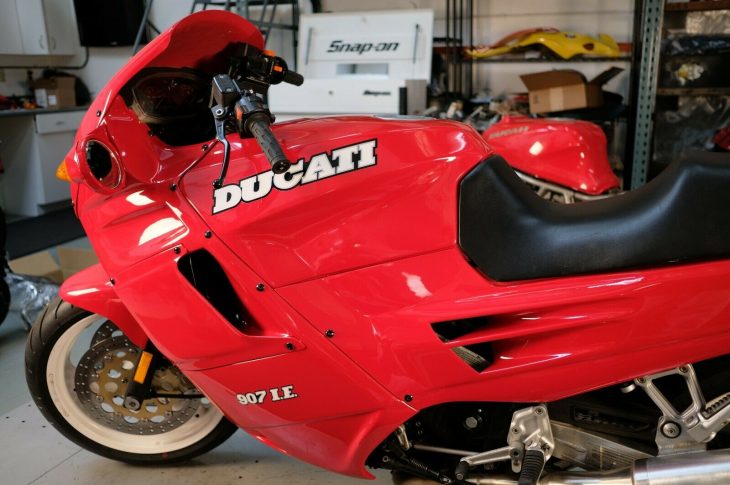 The 907 I.E. incorporated the best features from the Paso, revised some basics like the engine cases, and snuck in a few niceties from the 851, like the alloy swingarm.  With fuel injection, power was up to the 100 hp/liter benchmark and tractability wasn't forgotten.  More standard 17-inch rims were a help as were 300mm front Brembo brakes.  The soap bar fairing was chockablock with inlets and vents, all in the name of flow.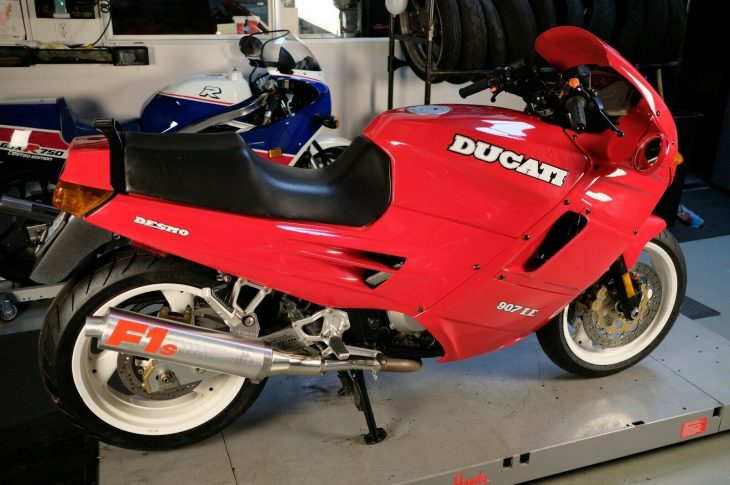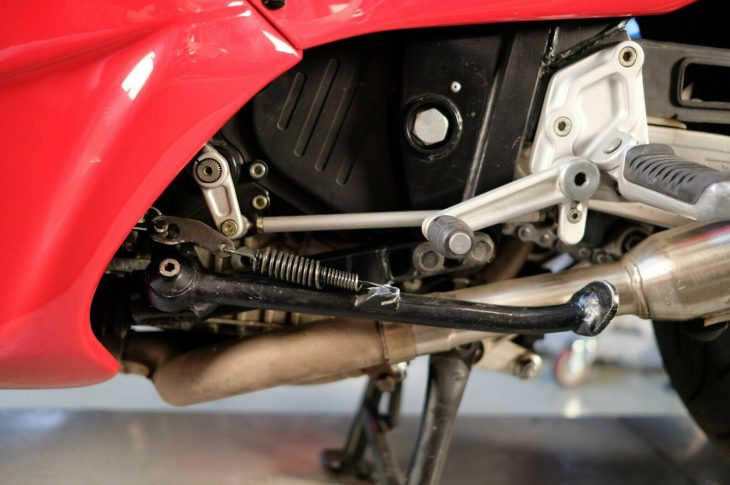 The California seller appears to be an audiophile as well as sportbike enthusiast, and though not a long term owner, this 907 looks very tidy for 35K miles.  From the eBay auction:
This is a great running classic Ducati at very nice price. 

Purchased from the original owner last year. We did the following…

New tires front and rear

New drive belts

New plugs

Oil and Filter changed

New fork seals.

Coolant flush

New battery

She runs great and comes with the original seat as well as a Corbin seat.
The eastern juggernaut was not to be denied, but the decidedly classic 907 I.E. made a statement about a wide torque band and careful tuning.  Never exactly popular, the Paso gave way to Ducati's ST series and resides in a fandom of backroad and sport-touring riders.  The generation gap between the 907's introduction and today might be bridged by the sensible buy-it-now and very sharp condition.
-donn