Not often seen but always appreciated, the GSX-R homologation special for 1986 had a single seat, alloy fuel tank, and dry clutch.  This SoCal example might have some questions better left unasked, but has great potential as a riding or racing restoration.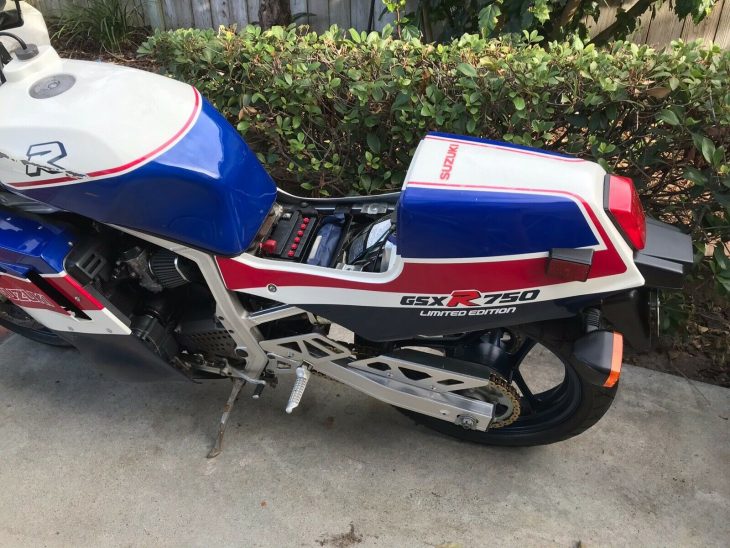 Suzuki had only just introduced the GSX-R750 in 1985 when its light weight and rugged reliability made it a natural for the race course.  To homologate for Superbike racing, the -R was built, not changing the alloy chassis or oil-cooled engine, but adding a few special parts.  To help cope with a 106 hp race machine, brakes and anti-dive were borrowed from the 1100cc model, along with 18-inch wheels front and rear.  The oil-cooled four was coated in a dark gray, and the steering damper is needed more on a 1985 short swingarm model.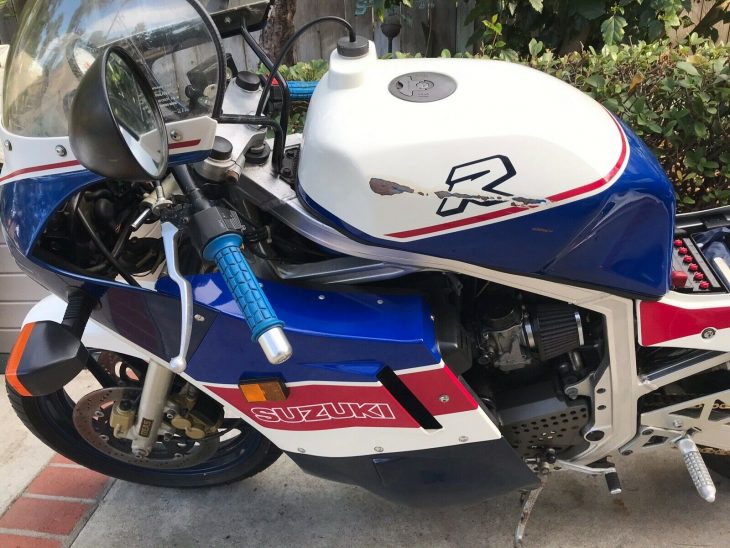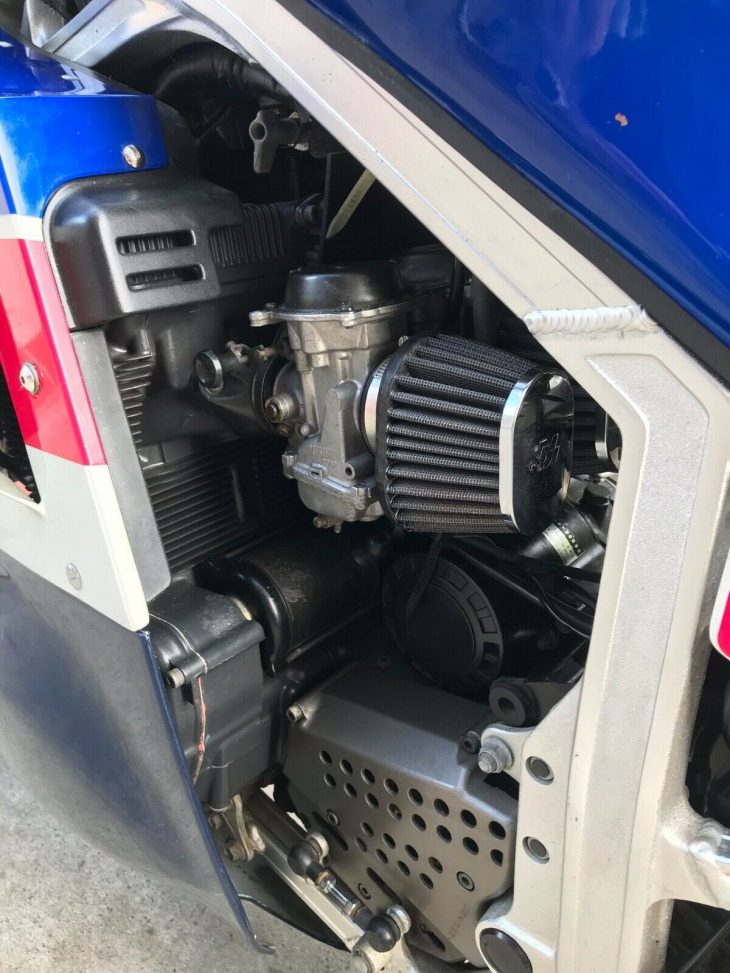 The first owner must've been hard on a bike, since this auction pictures a past salvage title and damage to lowers on both sides.  It's a study in contrasts, with the good-looking frame and swingarm but a massive gash in the tank.  Luckily the VIN can be researched and the dry clutch is undeniable.  Many comments in the eBay auction, here are just a few:
When I bought it the fairing was scraped up. the lowers were missing as well as the turn signals along with a few other small bits.

Fluids have been regularly checked and replaced

The carbs have been removed and cleaned

Brake fluid change

Clean fuel added

New battery

Tires have plenty of tread and no cracking

Electrical works as it should

The exhaust is a first gen Yoshimura from R &D America, USA.

It's loud even with fresh packing

The drive-chain is near new but marks show in the middle of the adjustment of the swing-arm
The scratches on the gas tank and wind screen are compliments of the original owner. I was having the upper fairing repainted by guy that didn't know what the heck he was doing, the color was wrong and the paint was super thin so I stopped and just left it as you see it.

I have an extra set of the NLA OEM stickers for the gas tank and for the upper fairing.

The lowers and middle side covers are livable.
The ask seems out of line for such a project until you look at some recent listings, these very rare -R's arrived in just the hundreds, and are likely down to only dozens.  This R750R might return to trackday duty while the restoration is planned, perhaps never to begin.
-donn