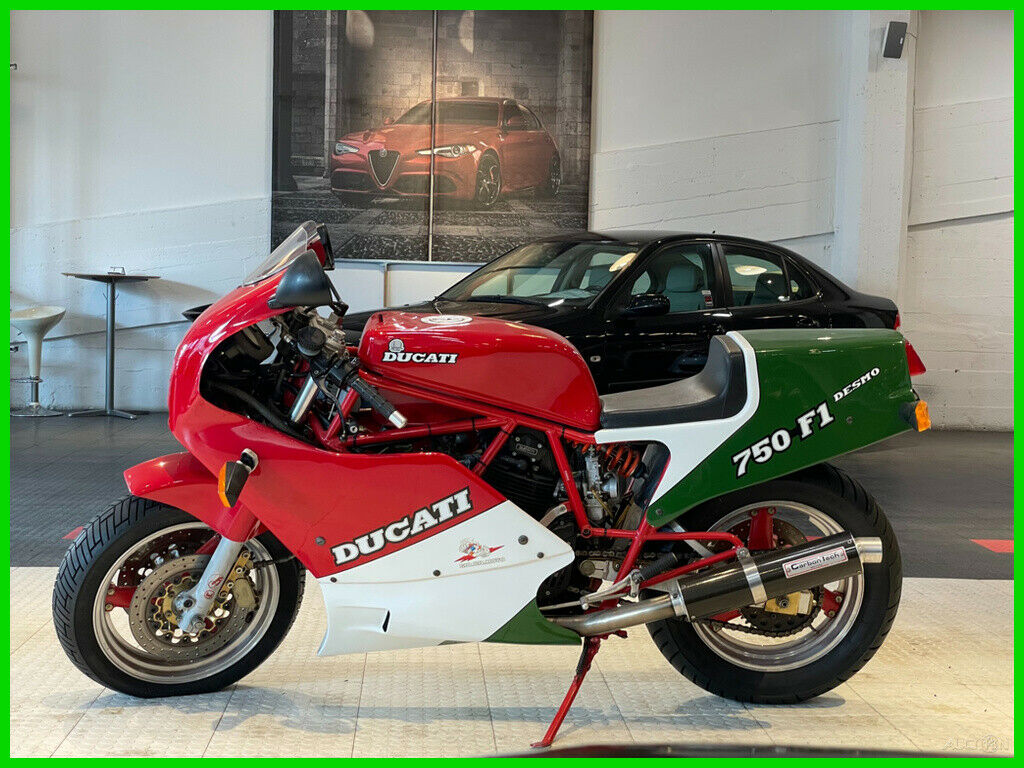 In the late 1980s, the Ducati F1 was – technologically speaking – a bit of a relic. The revolutionary Kawasaki Ninja had already been in market for two years, offering cutting-edge performance based on a 4-valve per cylinder, liquid cooled platform. The mighty Suzuki GSX-R750 had already made a huge splash, using innovation to add performance and reduce weight. And Ducati? Ducati rolled out an old school, 2-valve, air cooled twin that had both feet firmly mired in the 1970s. What the F1 was missing was zoot suit technology. But the 1970s taught Ducati a LOT about racing, about balance, and about what absolutely required to be on a bike. So Ducati did that – and added nothing else. The result was an extremely narrow, lightweight, stable platform that offered good real world torque and a booming note that makes everyone sit up and take notice.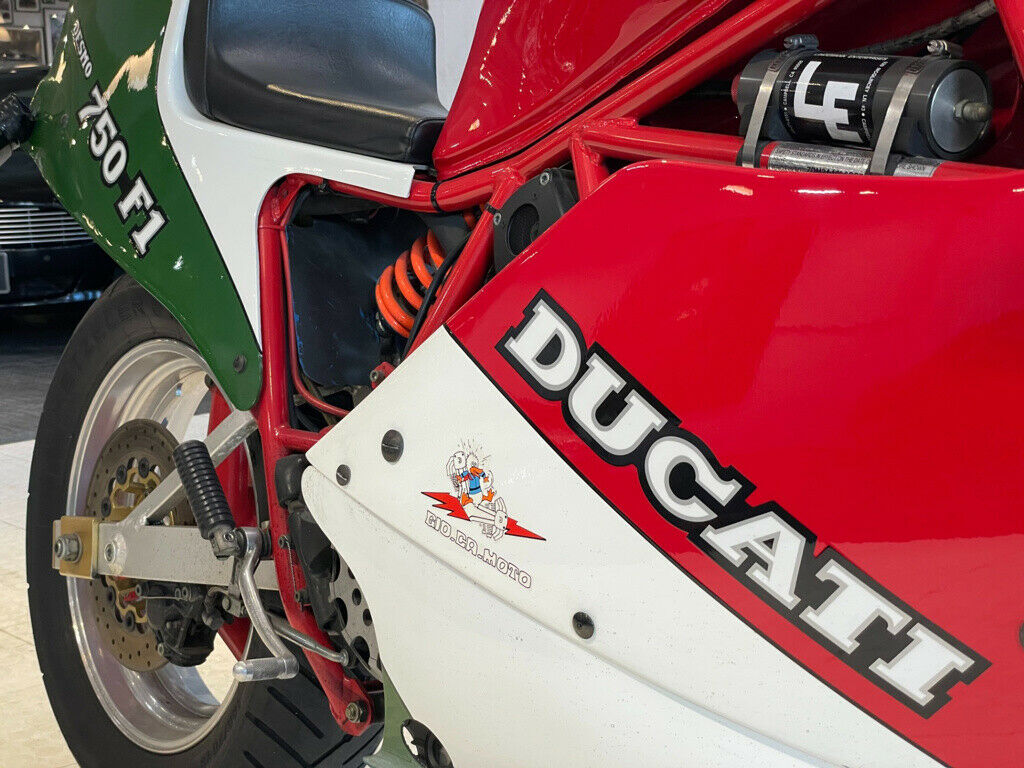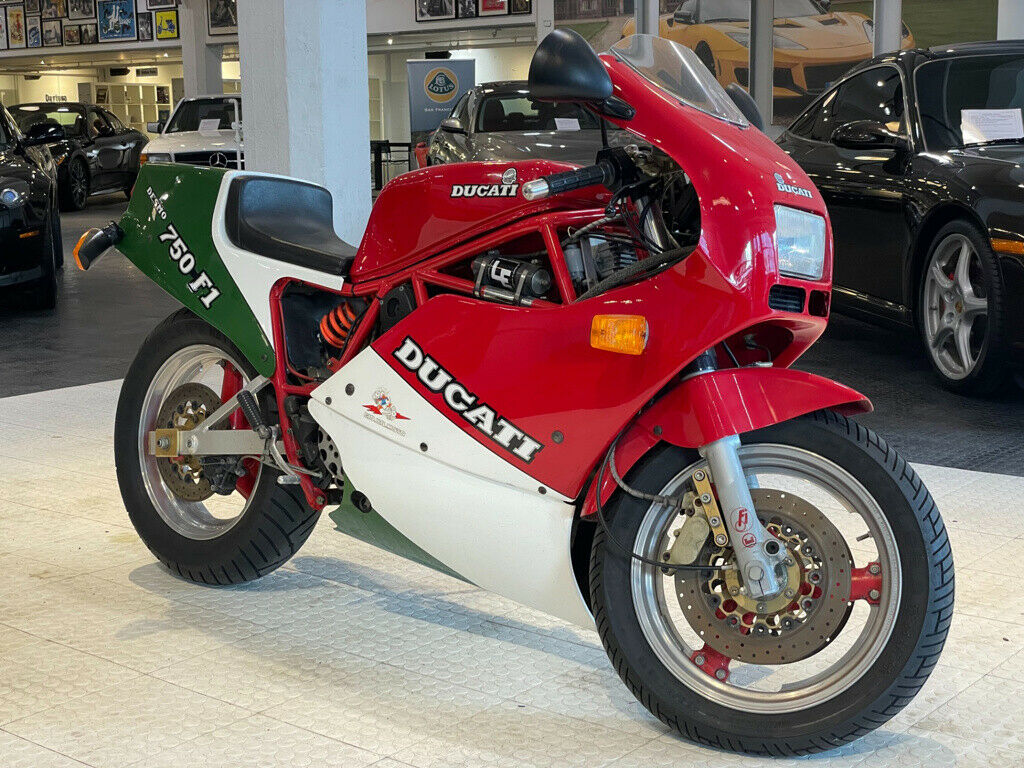 From the seller:
First introduced in 1985, This Ducati 750 F1 Desmo is one of only 1801 examples produced. Between 1985-1988, Ducati created a street performance version of their race bread machine. Offering the air cooled 748cc Desmodromic engine with the iconic Tri-Color Italian graphics to the public, Ducati's air cooled L-twin Desmodromic engine combined with the race proven dry clutch, harmonizes with the acoustics of the mechanical parts and exhaust note, creating a machine of function and form, equally.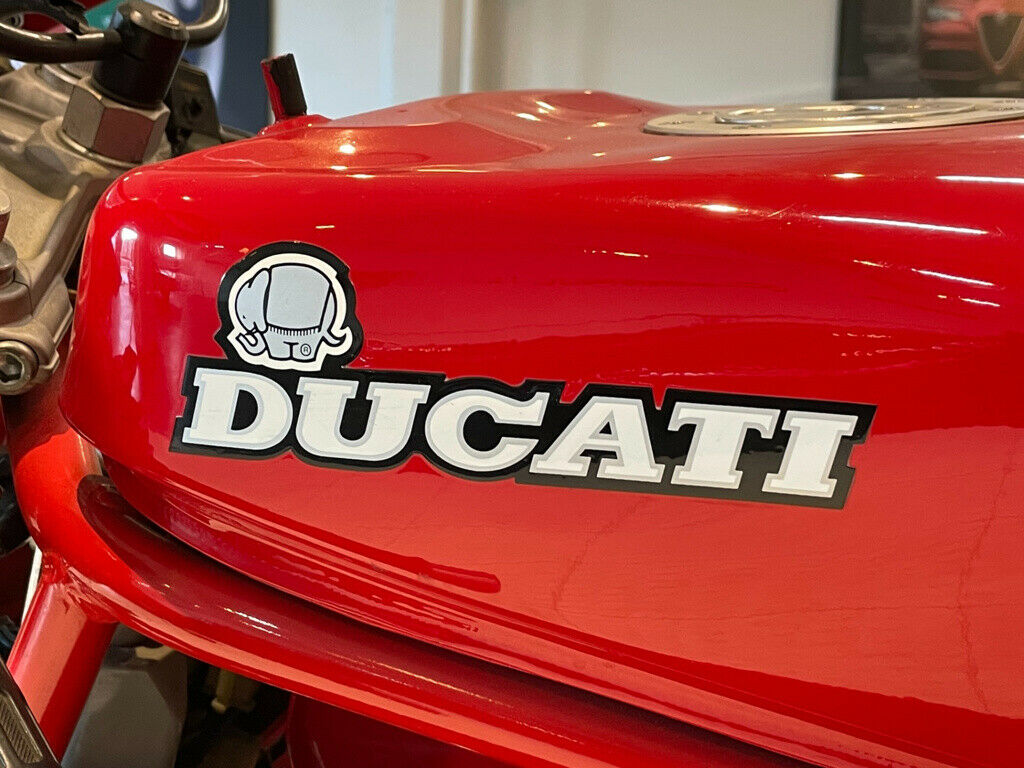 More from the seller:
This iteration comes with many tasteful race-ready upgrades to improve upon the already impressive machine, these upgrades include: Arkront Magnesium 2-piece wheels (Spain), Lindeman Enterprises rear suspension (aka Lindemann Engineering). Verlicchi Swing arm, Carbon Tech exhaust.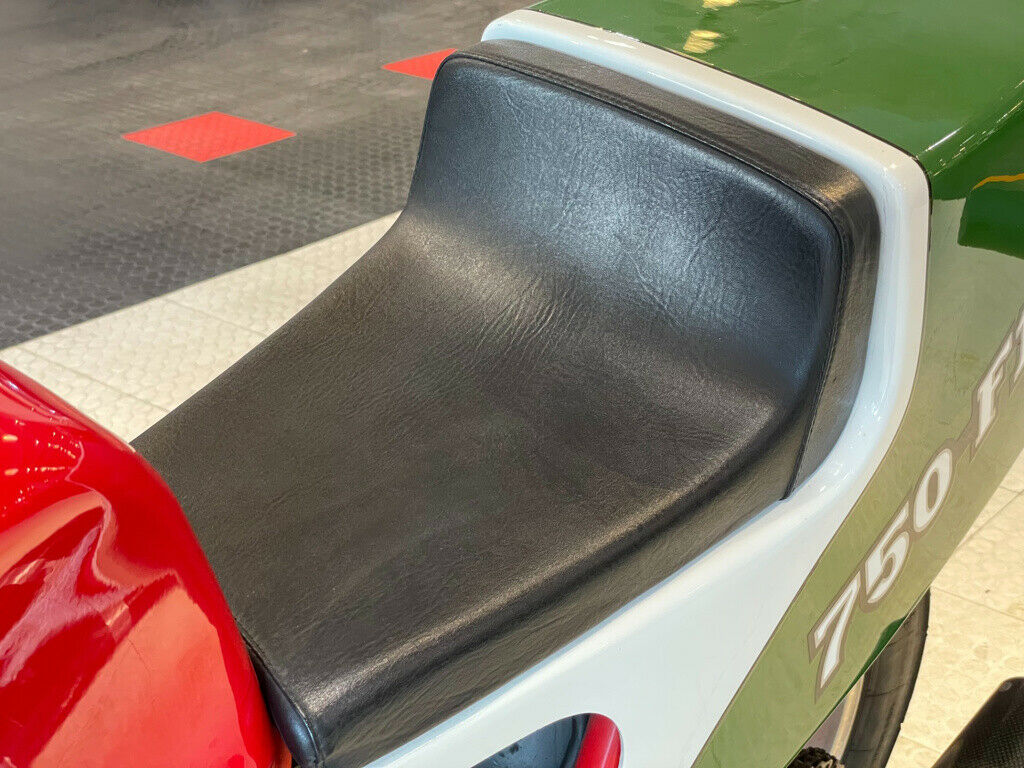 Based on the 600TT racer, the 750 F1 started out life with an impressive pedigree. Much of the DNA was retained in the form of the trellis frame, and very lightweight bodywork, the Pantah motor used as a stressed member, and the Brembo brakes. The F1 – as special as it was – spawned several even more limited editions, including the Montjuich, Laguna Seca and Santamonica, which were all based on the same platform.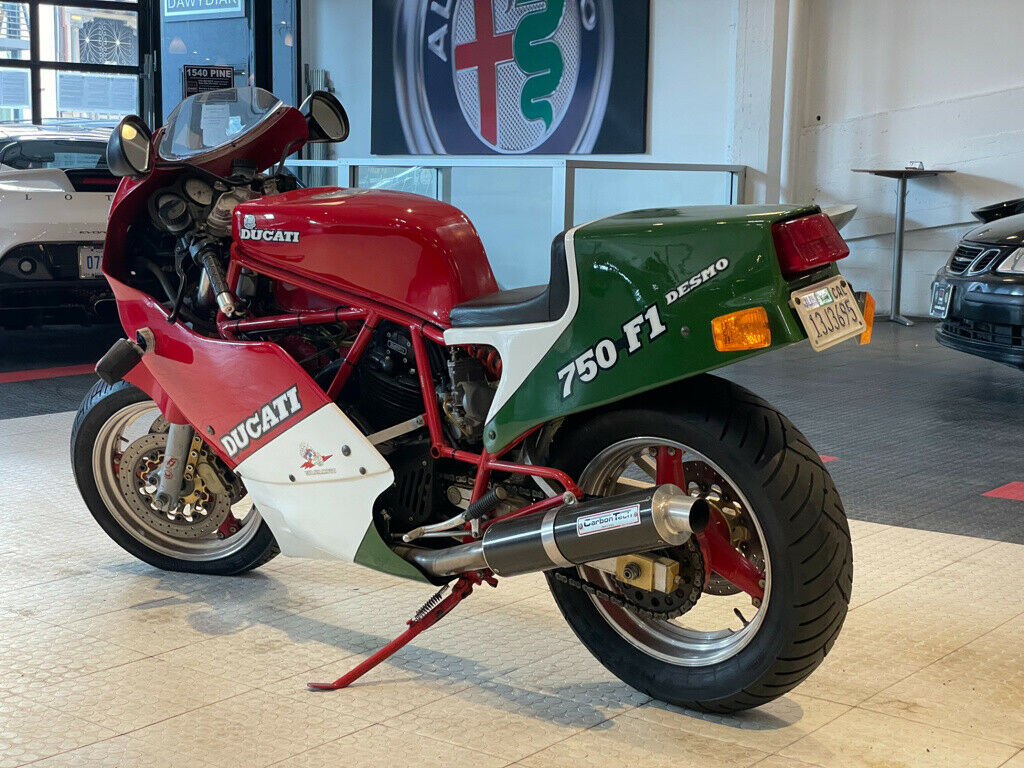 These are relatively rare collector machines, and this particular bike does sport some tasty upgrades. This is being listed as a Classified ad, with the seller looking for a cool $18,900 – or reasonable offer. There does appear to be something wonky with the right rear turn signal, but the extent of damage (if it is damaged) is not clear in the photos. We do not see these come up for sale all that often, and since they were produced in limited numbers they will always be scarce and coveted. Check out all of the details here, and Good Luck!!
MI