Having taken their lumps with the 999, Ducati returned to familiar ground with the horizontal headlights on the 1098.  Fans returned to the showrooms and this two-owner machine appears to have been babied by both.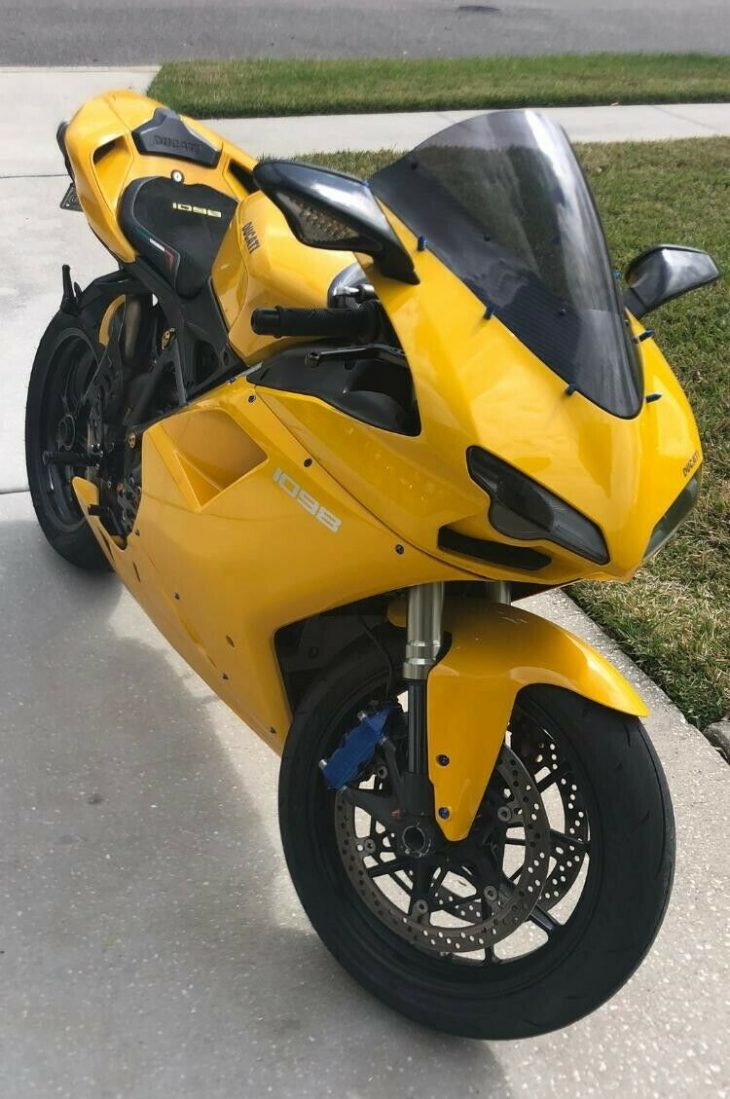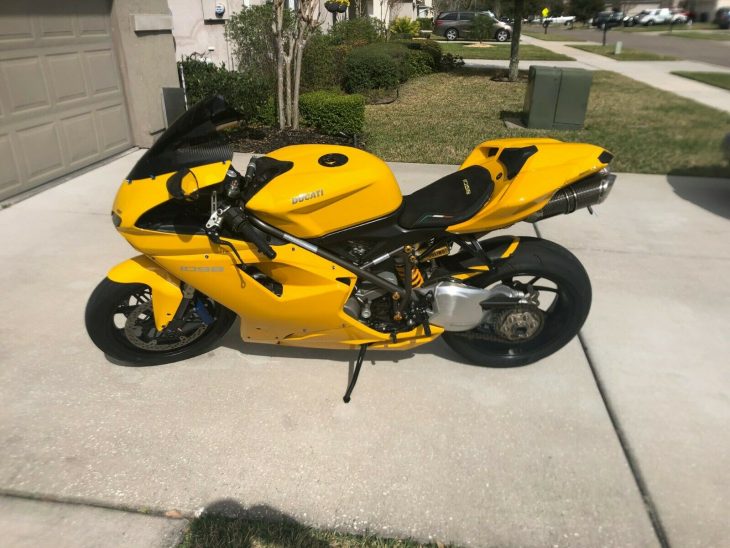 Testastretta improvements let another ten percent displacement result in 160 hp, and 90 ft.-lbs. torque.  Valve adjustment intervals were extended, and having been an issue since the 916, the cooling system was finally revised to the task.  Adjustable Showa dampers were spec'd for the base model, though on this example the monoshock has been upgraded to an Öhlins.  Passenger pegs are in flight above the single-sided swingarm, and the lightweight Marchini forgings and monoblock Brembo calipers agree with the underseat exhaust that a pillion wouldn't be prudent.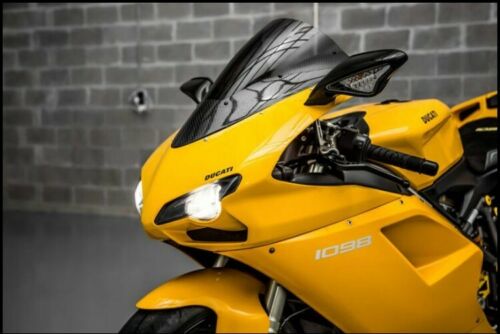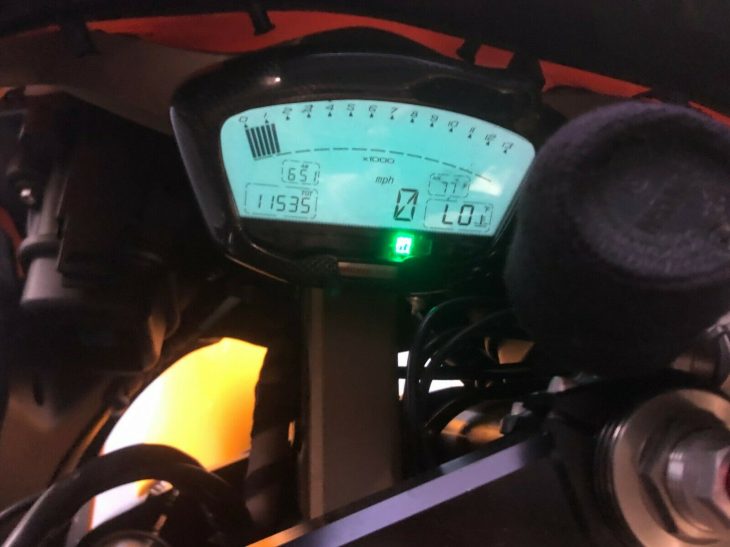 This Florida owner gives a good background on the 1098 and had the calipers re-finished in a contrasting blue.  A host of other mods were done by the previous owner, though cam belts should be on the to-do list.  From the eBay auction:
-Ohlins full suspension upgrade front and rear 

-Brembo brake calipers (currently blue)-Chain guard and gold frame plugs -Full Termignoni with ECU tune ($3,000 value)-Upgraded 1098 suede seat cover-Adjustable brembo clutch and brake levers-HID front headlights-LED integrated rear taillights-Integrated license plate holder-Blacked out adjustable rear sets and passenger pegs-Passenger seat and matching seat cowl -Open Dry Clutch-Carbon Mirror Covers-Carbon Ignition Cover-Carbon Speedo Cover-Carbon Rear Tire hugger with matching paint trim-Carbon Undertail (Underneath rear fairing/above exhaust)-Carbon Termi tubes -Carbon Exhaust Heat Shield-Carbon Dry clutch cover-Quick connect for battery tender

 
Even as a base model, the 1098 is a trip on the street, gearing more appropriate for a long road course.  Pre-electronic nanny, the rider is responsible for the actions of the right wrist.  Even though Ducati followed with and -S, -R, and -SP variants, the plain vanilla 1098 has plenty of flavor for almost any rider.  While not a singular exotic, even a teenage 1098's torque / weight quotient is right up there.  This example looks great and could be put in the stable tomorrow.
-donn