Location:  Cleveland, Ohio
Mileage: 3,805
Price: Auction, no reserve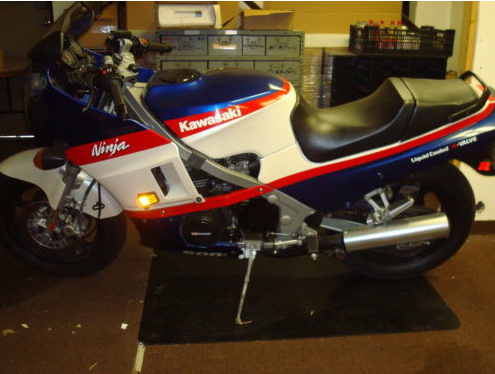 The Ninja 600 was a groundbreaking motorcycle. I'm guessing most people here are pretty familiar with the Ninja in general, and older guys like me remember when these bikes hit the streets. You have to think about a time when 16 valve in-line four's with full fairing were not common. Back in the day, this bike was straight up killer. The Ninja also put Honda on notice, which resulted in the release of the Hurricane 600 in '87. And the rivalry went from there.
Here's some more pics of this beauty-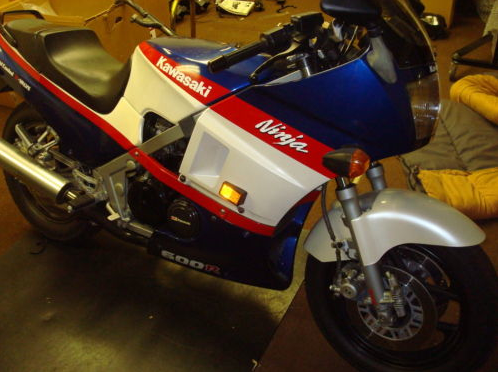 Here's what the seller has to say-
Beautiful condition, completly original. Flaws are a few small nicks & scuffs on tank, rear tail panel. Exhaust has no scuffs, Rims have no damage or scuffs. Good tires.

Bike has been in storage and not been run for years. It will need the tank drained and probably a carb cleaning. It is guarenteed to run after carb cleaning is performed. It ran like new before it was put away.
This bike looks original and exceptionally clean, even in the low light photos. And the mileage is extremely low for a bike its age. Now, the real issue would be the fact that it hasn't run in a long time. That should be a concern for anyone looking at the bike and I would want some assurances from the seller that the bike is capable of running. The seller does guarantee that the bike will run after a carb cleaning, so you will have to figure out how to work that out.
Provided you can get it running and the rest checks out, this would be an awesome early bike. Truly the beginning of the modern era for sportbikes. And the red, white and blue paint really does it for me.
To start your collection, or just add to it, make the jump!
-RN