Squeaky Clean Aussie RG: 1985 Suzuki RG500 Gamma
Do you need any other motivation to book a flight to Perth Australia? Remember it is Summer there.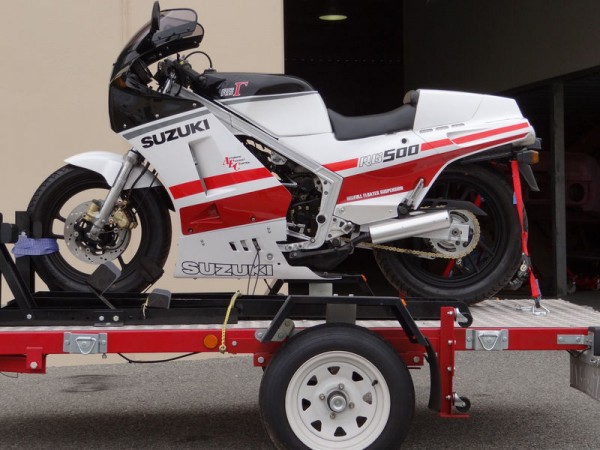 Heck, the seller already has it trailered ready for a trip to the airport or dock. Maybe one of our readers can pull of this fantasy and I can live vicariously through you.
Still not buying into my idea? Here is some more motivation.
It has some KM's (25,000) but damn, it sure is clean. I'm always impressed when I see a clean stroker since they tend to collect filth.
The seller says she is 100% original and has a fresh top end. He adds, she looks and runs like new. The square four sounded healthy in the video. The black/red/white is one of the rarer color schemes.
Hmmmm, the current high bid is 15,000 AUD and the reserve has yet to be met. I honestly don't think it would fetch that kind of price here in the States. We've had a few listed in this price range lately and I don't believe they sold at that price. On the other hand, the price on an all original Gamma is not going to go down as the years go by.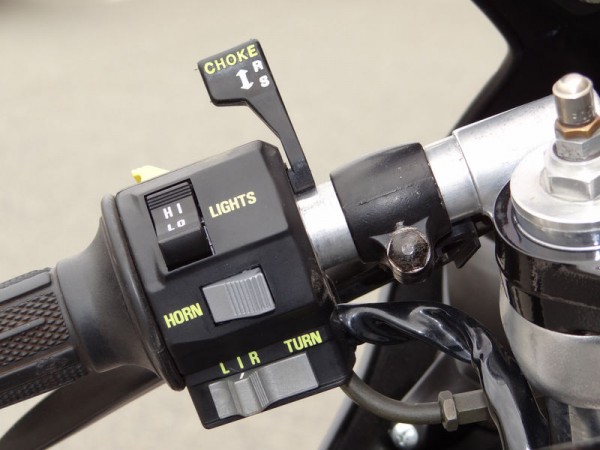 A boring but impressive shot. That is either brand new switch gear or this thing hasn't seen much sun light. Here is the auction.
Ian