Warning!
This post is in our archives. Links in this post have been updated to point to similar bikes available to bid on eBay.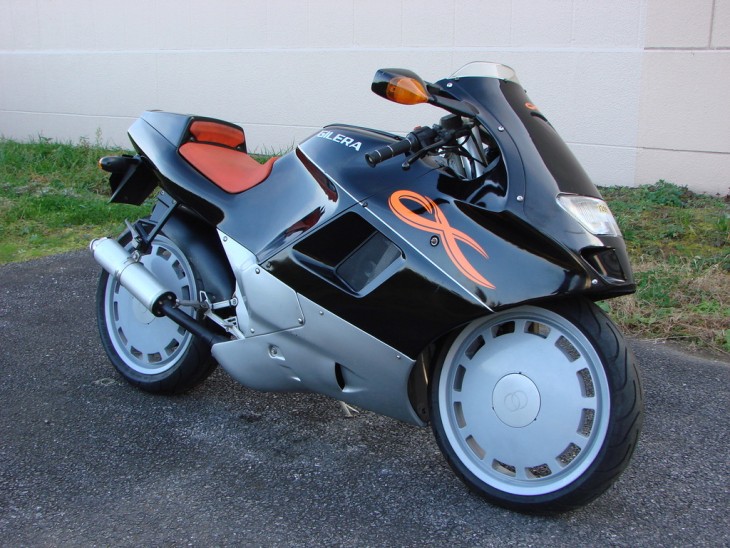 The impossibly exotic Gilera CX125 still looks futuristic today but, while the fully-enclosed bodywork and unusual suspension appeared radical when new, the underlying mechanical bits are surprisingly pedestrian. Sure the bike handled well, but the 125cc two-stroke single powering the CX is far from the exciting, sophisticated engine you'd expect, considering the bike's striking design. The bike does have an electric start to get the bike snap, crackle, and popping so there's at least a nod to sophistication…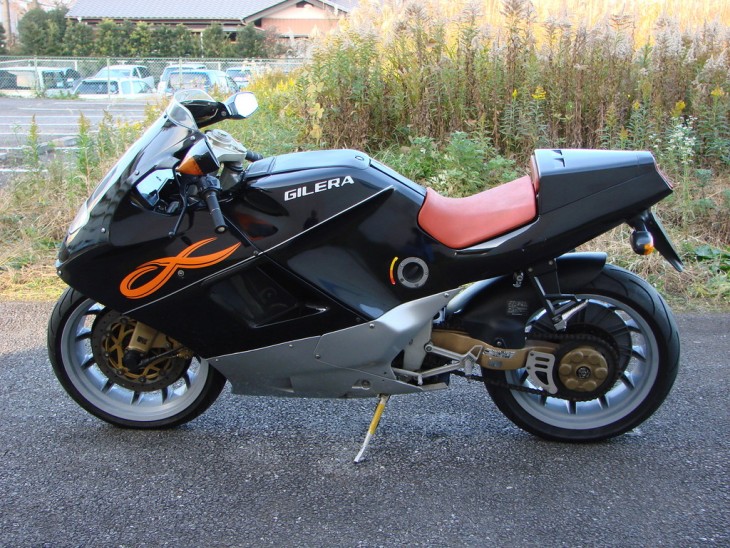 At 300lbs wet, the modest 28 rear-wheel horses certainly moves the bike along, but performance couldn't be considered much more than "brisk," with a top speed hovering around 100mph. Of course, straight-line performance wasn't really the point.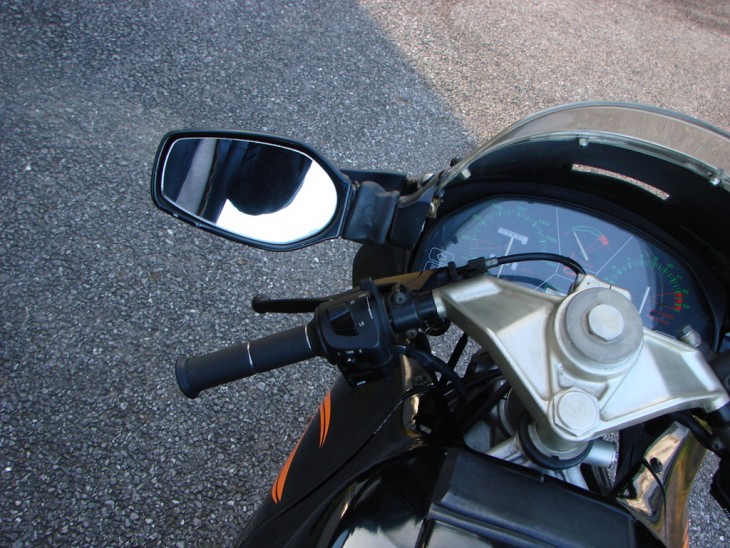 Single sided front and rear suspension mean that the bike appears to have no suspension at all when viewed from the right-hand side: the wheels just seem to float in space. The design of the front isn't as ambitious as something like the Tesi or GTS1000. It's basically just a telescopic fork with one leg missing and was developed by suspension specialists Paioli. It handles well, but that's likely due to the bike's light weight and sporty frame geometry: the advantages of this setup are mainly cosmetic, aside from the fact it should make for easy tire changes.
From the original eBay listing: 1991 Gilera CX125 for Sale
Located in Santa Ana, California. This bike has 3432 KM = 2059 Miles. I believe this bike is all original, but not 100% sure. I'm not a expert on these CX125s. Engine runs good, no problems. I think the bike is in good condition for it's age. This bike is being sold with a bill of sale only. I don't have a title for the bike and can not get one, so don't ask. All stupid questions will not be answered. More info is available on our website. If you overseas or Canadian buyer, you will have to make your own shipping arrangements. I can help USA buyers with the shipping, or you can arrange your own shipper. Bike is being sold as is, no returns. Ask questions and look at the pictures carefully before you bid. Again, this bike is being sold with a bill of sale only, NO TITLE.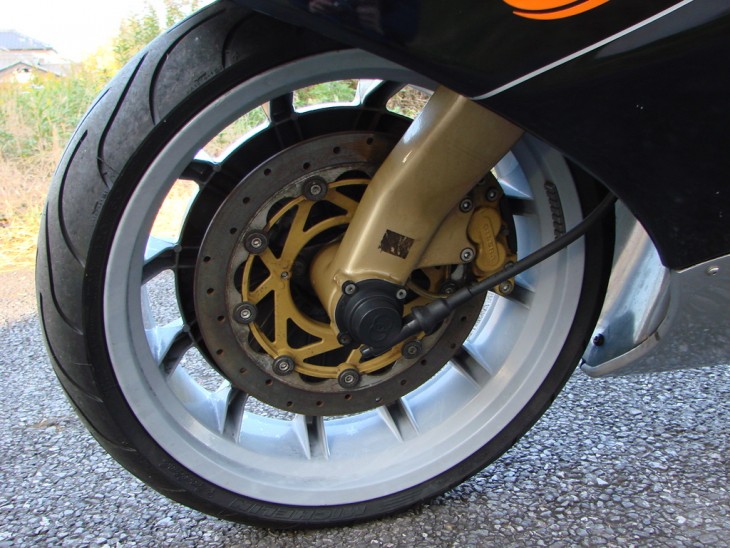 Oh god, right there at the end: "no title"! Such a shame, since a CX125 certainly isn't much good for track work. Aside from some very minor imperfections, the bike appears to be in beautiful shape which is great because, unless you live in a state with a very permissive DMV, this bike is going to be on display in your home, not down at the local bike hang out…
At a starting bid of $5,900 there are no takers yet. Certainly, you're not buying performance here, but that price does seem like a pretty fair price for such a rare and interesting machine. Even if you're forced to just look at it.
-tad