It's not a new thing to scan a sportbike forum and find a subset of self-professed sportbike cognoscenti espousing the virtues of supersport 600s over literbikes for daily street use and getting the most out of yourself on a mountain road. The big bikes, they argue, are almost too much for most racetracks, let alone furniture-lined ribbons of arboreal asphalt. A 600 is a much better tool here. You'll get more out of yourself and the bike without getting to certain-death velocities within the 50 yards between one hairpin and the next. But what if there were something out there even better suited than a 600? A bike that has enough power to get out of its own way, but makes you really work for breakneck speed?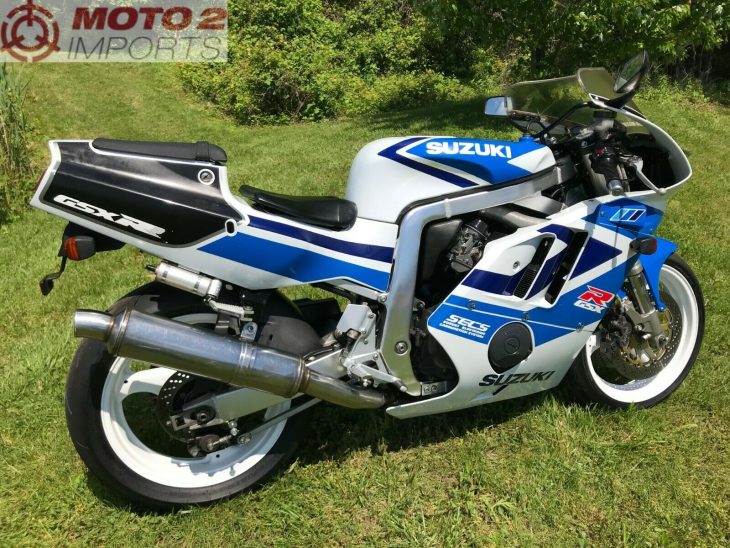 Enter the 1991 Suzuki GSX-R400RR. The RR means this is the sport production version of Suzuki's second-tier early '90s Gixxer, so its handling and chassis are even sharper than the base model's, and it has enlarged carburetors, a close-ratio box and short wheelbase to enhance its ability to carve a corner.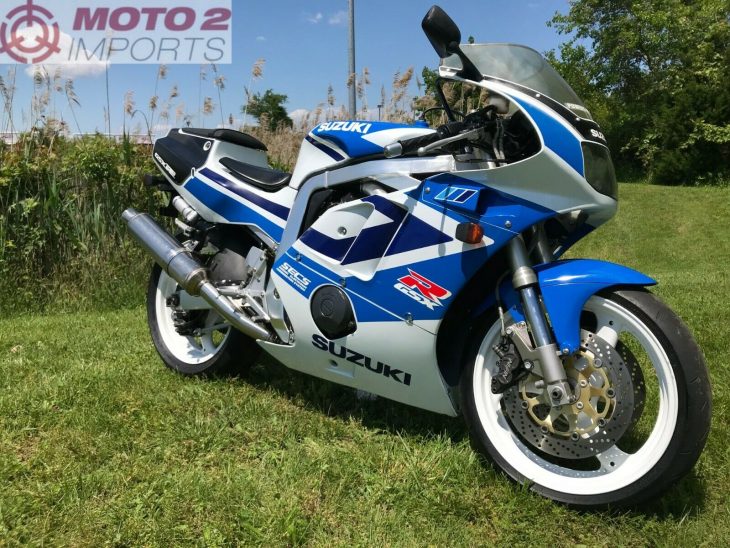 With 60 horsepower to the back wheel from a screaming, 15,000 rpm four banger, you're not gonna run down even a 15-year-old 600 on a straight stretch, but there's a good chance you'll reel them back in when things get curvy. And even if you don't, you'll be able to approach the limit without necessarily doubling the speed limit. 
This 1991 Suzuki GSX-R400RR comes from our friends at Moto2 Imports and, as is their way, is in immaculate shape. It has been treated to a new chain, fluids and carburetor cleaning and is fully de-restricted. 
From the eBay listing: 
1991 Suzuki GSX-R400RR SP Available for Sale – $9,999 or Best Offer

Never available in the US, the Suzuki GSX-R400RR is known for its razor sharp handling and competitiveness on the track. Way ahead of its time design-wise, the 400RR combines power and light weight in a super nimble chassis. Not a replica, but a true factory SP model with upgraded engine, suspension, frame and transmission (details below). Weighing under 350lbs with 60hp at the rear wheel, upside-down forks and big 300mm discs, the 400RR is amazingly fun and capable on both the road and track. Imported direct from Japan, this machine is in excellent mechanical and cosmetic condition with 9,500 miles (15,295km). Bodywork is all original in 9/10 condition and frame/engine/components are super clean. Bike has been fully serviced with rebuilt carburetors, new battery, fluids, filters, spark plugs & chain. De-restricted and making full power. Starts/runs perfectly and all lights/horn/signals working properly. Contact Moto2 Imports with any questions or for additional information.

See all 24 HD pics and cold start video at link below:

Youtube video link (copy and paste into browser)

https://youtu.be/LcJc3IYwSJQ

Race-spec SP model upgrades include:

Fully-Adjustable Suspension

Close-Ratio Gearbox

Shorter Wheelbase

Larger Carbs

Upgraded CDI with Throttle Position Sensor

Legally imported with EPA/DOT paperwork for US street use. Will come with US title.

Moto2 Imports can arrange affordable shipping coast to coast.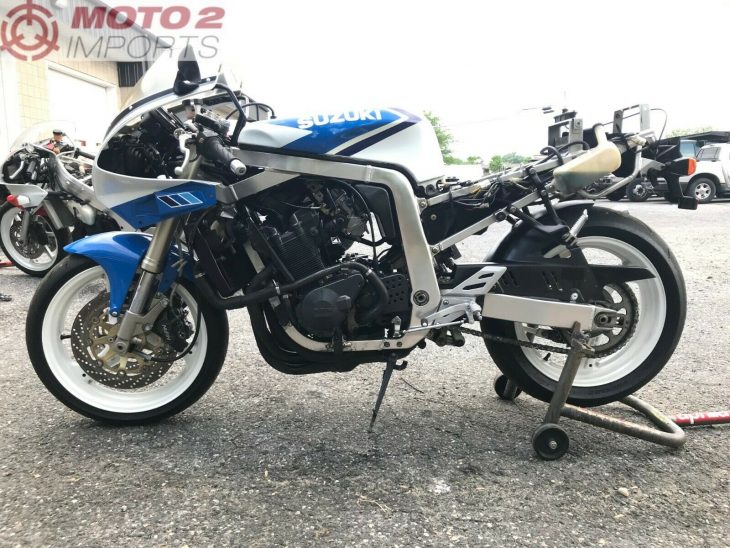 For $9,900, you're looking at a fully-sorted grey market machine that is among a class of bikes that have been spiking in collector popularity on these shores.