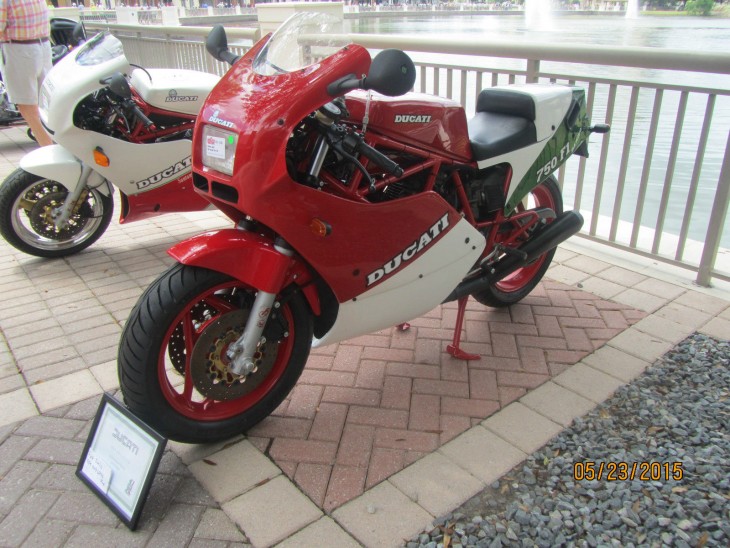 Ducati's 750 F1 was intended to closely resemble their competitive TT1 racebike, and was the very last bike introduced before the company was taken over by Cagiva, when Ducati was on the ropes financially. It was the very last of the old-school Ducatis, and is finally starting to find its value because of that.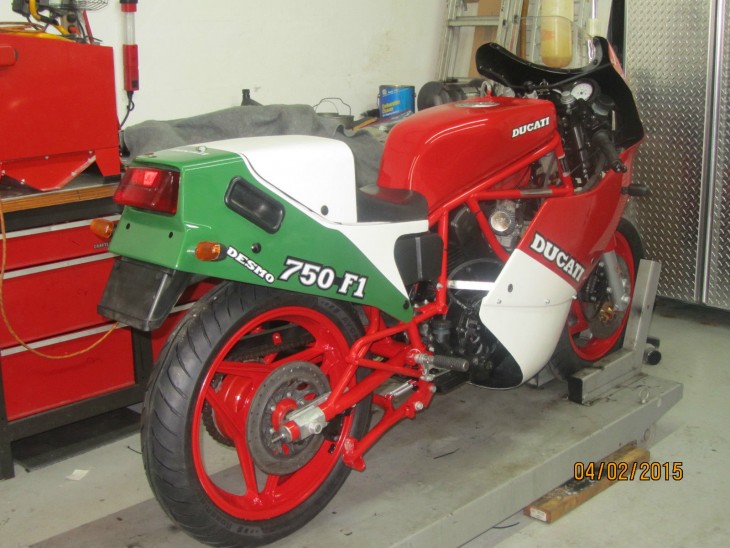 The F1 displaced 749cc's and produced a claimed 76hp with the typical 16″ front and 18″ rear combination for impressive agility. Unlike later Ducati's, the F1 still featured the older, less compact carburetor configuration, instead of the more familiar arrangement with both carburetors situated in the vee of the engine.
There's plenty of potential in these motorcycles and handling was exceptional, but that's kind of the problem: it's almost like Ducati assumed that they were selling roadbikes to race teams, who planned to tweak and tune and set them up to suit, instead of to normal, everyday consumers. It's like they thought they were just supplying the raw materials out of which you could build a very nice sportbike.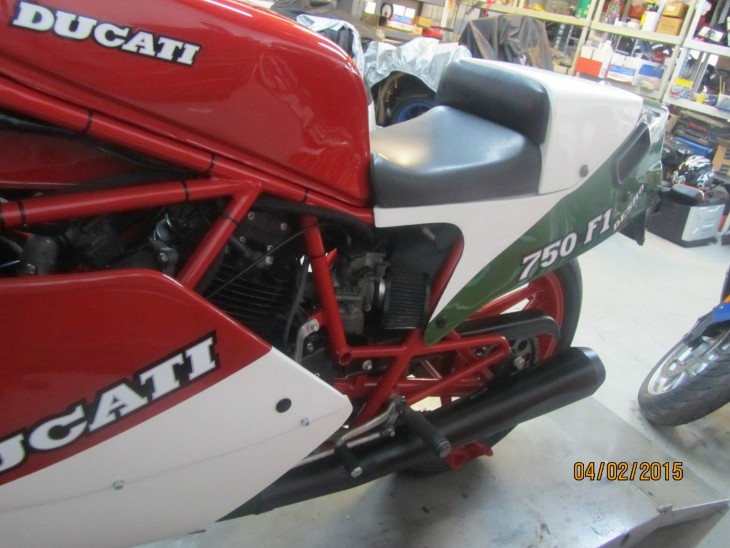 This one looks to be in very nice condition, although as a display piece, you'd obviously have to put some work in before riding it.
From the original eBay listing: 1987 Ducati F1B for Sale
A complete frame up restoration. This bike retains all original equipment including mirrors, original brakes, turn signals, air box, two into one exhaust (stock exhaust available). Engine dismantled and serviced as required. New battery, tires, brake cylinder kits and more. Only displayed since being renovated. A show quality motorcycle. Lying in Ft Lauderdale inspections welcome. One of the last true Ducati custom designs.
I'm really not sure what "one of the last true Ducati custom designs" is supposed to mean: this is neither custom, nor the last of anything. And period tests were not especially kind to the F1, nor were they especially popular.
Sure, go find some nice, period suspension upgrades and have Loudbike tune your 750 for 100hp and you'll have yourself a nice, vintage firebreather: air/oil-cooled Ducatis are fundamentally tough, race-bred motorcycles. But as stock, the F1 was a raw material than finished product. In spite of that, these early Pantah sportbikes have rocketed in value recently, so this might be a good investment or the perfect bike to complete your collection.
-tad